The restaurant industry is brutal. Most restaurants don't even make it past the first year of operation. Despite this, new restaurants continue to open on the daily often making the same mistakes that set them up for failure.
If you are a restaurant owner looking to survive the up-hill battle, read on to learn the 7 reasons most restaurants fail and what you can do to avoid them.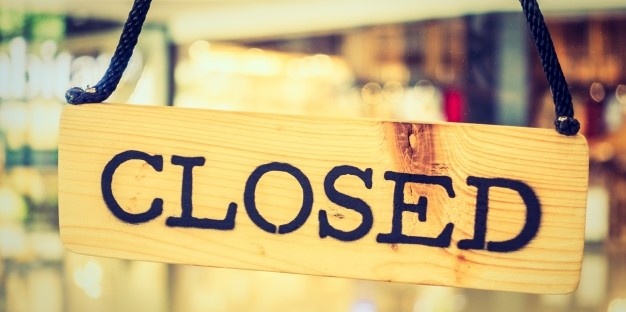 First-Time Restaurant Owners
A lot of new restaurant owners enter the food and beverage industry with little to no knowledge about how to actually run a restaurant, but rather a desire to fulfill a long time dream. For the inexperienced, running a restaurant can seem like a rather simple task, but by the time they realize it's not, it's often times too late.
Running a restaurant involves years of prior experience and knowledge, and trying to do it on your own without the correct know-how will almost always backfire. If you know you are unfamiliar with the food and beverage industry, try hiring a consultant to help plan everything out from start to finish.
Marketing
In a world saturated with restaurants, the only way for yours to stand out is with the correct marketing. A strong marketing campaign is the difference between an empty restaurant at peak hours and one that is on a wait. Some will argue that all it takes is good food and great service, but it also involves customer awareness about your business.
Marketing may seem like a costly venture, but if done right it should provide an adequate return on investment. If you are struggling to figure out how to market your restaurant, consider investing in a PR Company or marketing agency. There are also a number of free resources online that can help you get yourself on the right track.
Further Reading: 'Restaurant Marketing Ideas for Beginners'
Poor Accounting Practices
Running a restaurant can be incredibly rewarding, but that all comes at a price, and for some, one of the most crucial elements of restaurant operation is overlooked. Without proper accounting practices and a business strategy set in place most restaurants fail.
In a restaurant, there is more to account for financially than for other small businesses. Everything from food cost, to food waste needs to be monitored, and overtime it can start to feel like more money is going out than is coming in.
Think about hiring an in-house accountant or an accounting firm to help with day to day numbers. This should not only get your finances in order, but also free up more time to focus on managing the restaurant.
Further Reading: '8 Tips for Effective Restaurant Accounting'
Location, Location, Location
One of the most important elements that goes into opening a restaurant is choosing the right location. The reason restaurants so often fail is that the location itself prevents new customers from ever visiting or discovering the establishment. The availability of parking is essential, especially if you are not in a location with a lot of foot traffic.
Even if you are located in a prime location, your job isn't completely done. You need to make sure that you set up your restaurant in a way to attract potential customers walking by.
Hiring the Wrong Staff
Sometimes, a restaurant's biggest downfall can be its own staff. A few bad employees is all it takes for a restaurant to start hemorrhaging cash. Having a great manager and restaurant staff is key to your restaurant surviving the long haul.
Make sure you are properly prepared to conduct interviews before you begin to ensure that the staff you hire are the best possible.
Further Reading: 'How to Hire the Right Restaurant Staff'
Overspending Before Launch
Restaurants are often doomed for failure before they even open their doors. It's easy to get carried away with expenditures ahead of a restaurant launch and spend more than what's allotted in the budget.
Whatever money you have set aside for the opening, whether from investors or a loan, has to last you until opening day. This also includes all the money involved in hiring staff, hosting a grand opening, and advertising your new restaurant head of its launch. Keep this in mind to avoid future disappointments.
Further Reading: '9 Essential Steps for Opening a Restaurant'
Customer Service
Assuming your restaurant is doing everything correctly and is located at a perfect location with the right marketing, what is really going to determine whether or not customers come back is the customer service.
Decent customer service is what will make or break your restaurant's reputation. How you handle a complaint is also a huge factor that goes into what customers think about you. Instead of insisting the customer is wrong when they send food back to the kitchen, offer a complimentary dessert as an apology. A nice gesture will go a long way in the restaurant industry.