In 2017, the average full-service restaurant had a profit margin of 6.1%, according to the Houston Chronicle. A grocery store, on the other hand, operates at a profit margin of around 25%, and a jewelry store can reach a profit margin of 50%. So, what if you could grab some of those retail profits for yourself and up your restaurant's profit margin without branching into a whole new industry?
That's the idea behind offering merchandise in a restaurant. Unfortunately, for fine dining, it can be difficult to figure out how to incorporate merchandise without sacrificing the customer experience or coming off as tacky. But that doesn't make it impossible.
Pros and cons of selling merchandise in an upscale restaurant
There are plenty of ways, both direct and indirect, in which selling merchandise can benefit your establishment. Potential upsides of placing retail items in your restaurant include:
Increased profits

Free advertising

Reach untapped markets

Strengthen customer relationship
That being said, there are certain drawbacks, and opening up a retail section isn't the right answer for every dining establishment. Potential pitfalls of selling merchandise in your restaurant include:
Subpar products

Small profit margins

Compromised brand identity

Crowded floor plan

Diminished customer experience
What kind of merchandise should high-end restaurants sell?
An effective merchandising strategy requires thoughtful consideration, especially when you're operating an upscale restaurant. If you get creative, the options for what you can sell in your restaurant are endless.
Some popular examples of restaurant merchandise include:
Housemade food and beverages

Imported food and beverages

Artisan goods and dishware

Cookbooks

Collaborative products

Branded apparel and accessories
The first thing you have to decide is whether you want to create and sell your own products or curate products created by other businesses to be marked up and sold in your establishment.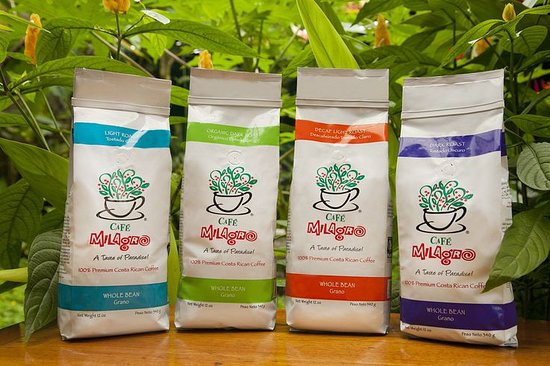 Cafe Milagro, a popular restaurant on Costa Rica's Pacific coast that began as a coffee roasting company, decided to do both. They sell bags of their own gourmet coffee in their gift shop and even have a website where vacationers can purchase more when they're craving a fresh cup of Costa Rican coffee.
As Adrienne Pellizzari, the owner of Cafe Milagro, explains, "The coffee relates to our restaurant as it represents the roots of our company. It also symbolizes our dedication to providing fresh, local ingredients of the highest quality."
However, they also have a range of high-quality goods made by local artisans. Some products -- like handmade ceramic Costa Rican coffee makers -- are coffee-related, while others -- like illustrations of various Costa Rican beach towns -- are "simply beautiful things that add color and local flair to our restaurant and our customers' homes." Gift-like items and artisan goods work particularly well if your restaurant is a popular tourist destination.
On the other hand, upscale restaurants that tend to receive a more local clientele often go the route of opening a market-style gift shop that sells gourmet food and beverages customers can cook with at home.
Fairmont The Queen Elizabeth, one of Montreal's most coveted luxury hotels, is home to posh bistro Rosélys as well as Artisans, an urban market that showcases gourmet grocery items from local and international producers. Mario Paladin, the director of the shop, emphasizes the importance of sourcing high-end products for a high-end market. "Quality and not the price is the first factor," he explains. Artisans also incorporate their own housemade jams, flavored oils, chutneys, and granolas.
If your restaurant uses unique dishware, hand-crafted ceramics and glassware are a hit with upmarket clients. Cúrate, a hip eatery in Asheville, North Carolina, became known for the cute 3-legged pig toothpick holders made by a local potter that they put on their tables, so much so that customers started pocketing them. "We would find a table covered in toothpicks, but no pig!" Chef Katie Button explains. "From there, we decided to add a small sticker to the bottom that said, 'Please buy me, don't take me!' They've been selling great ever since!"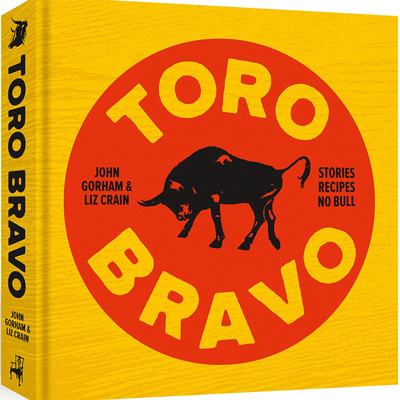 For Toro Bravo, a Spanish restaurant and one of Portland's most beloved establishments, "the best merchandise has hands down been cookbooks." Their "behind-the-scenes" cookbook, which delved deeply not only into the restaurant's dishes but also the owner's personal life, has been featured in international publications and purchased by foodies all over the country. As Renee Gorham, co-owner of Toro Bravo, tells us, cookbooks are "the ultimate branding tool" for chefs and restaurants.
Collaborations are Gorham's other favorite way to develop merchandise for their restaurants. They've partnered with local wineries, breweries, and distilleries to create special co-branded beverages, like a Breakside Brewery Toro Red beer made with Spanish espelette and a Toro Rioja, that go great with their food. Customers can purchase bottled versions to take home. "The best thing about partnerships," Gorham explains, "is that you get double the marketing."
Branded apparel, on the other hand, comes less organically to an upscale establishment. But when done right, it can build you a cult following and amplify your brand's reach. For Button & Co. Bagels, a classic, gourmet bagel shop and Chef Katie Button's third restaurant, it was important to work with local designers and artists to get their messaging right. Their shirts and hats feature fun phrases like "Bagels Are My Jam" and "Love You Lox." Katie explains that the designs were specifically created to help guests "so they can join in on our bagel enthusiasm!"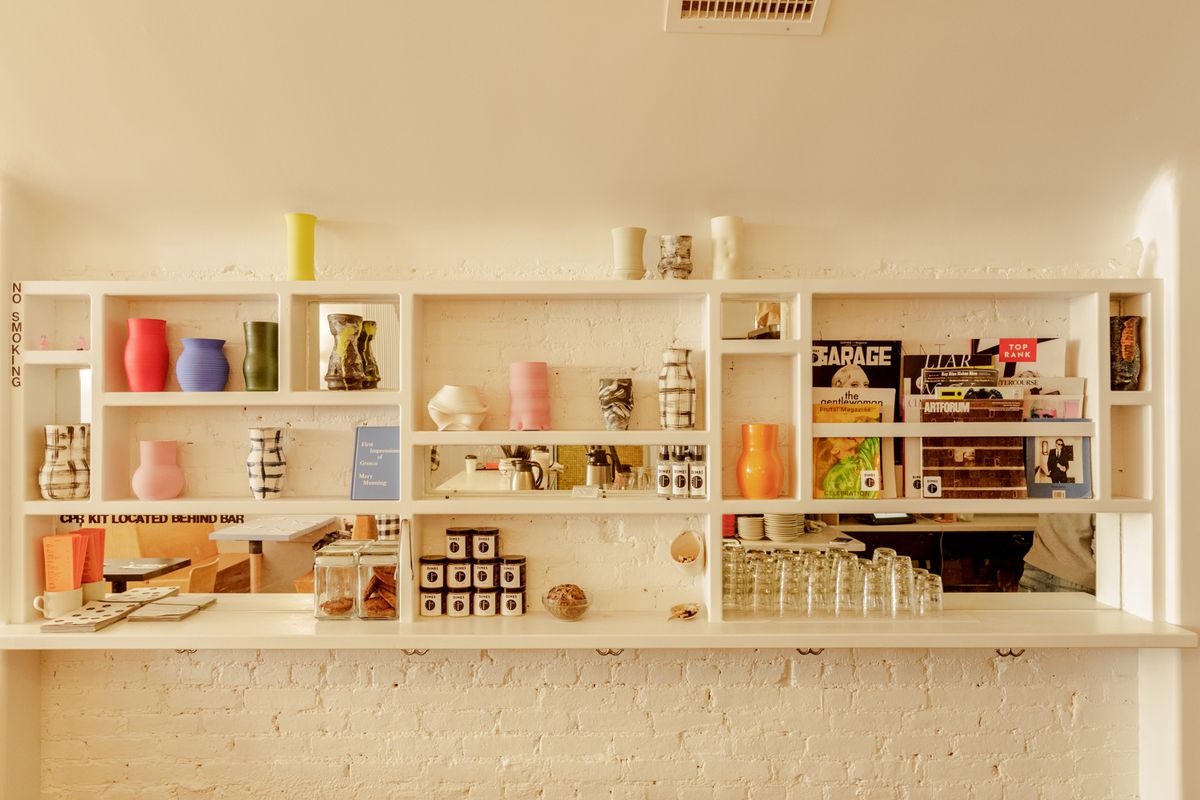 Tips for combining merchandise and fine dining
If you set up your merchandise plan properly, you won't have to bother customers by pushing products on them -- they'll be drawn to your merchandise organically. Here are some tips from industry experts that explain exactly how to do that.
1. Design your merchandise around the customer experience.
Mario Paladin of Artisans achieves this by telling a story that compliments the brand's story. "We find that people are curious in nature, and if you can make them discover, dream, and travel…they will spend. To achieve this, we have knowledgeable colleagues available to tell the story of our products. Manufacturers and importers come to present their line up every season."
2. Set up a process for selecting and approving new merchandise.
You should have a clear process for how your restaurant ensures that outside merchandise fits with your overall goals. As Mario explains,"Every product we sell has been sampled by our staff. We have ''gates'' in our product selection process and each of these gates must be passed before the product is offered to our guests."
3. Pick items you would use yourself.
An easy way to make sure the products you sell will fit in with your restaurant and appeal to your customers is to select items that you would purchase yourself. This is the ultimate test for Cafe Milagro's Adrienne, "we look for things that we ourselves would purchase if we were traveling through Costa Rica."
4. Balance the local with the unique.
Cafe Milagro also prioritizes locally crafted products, which tend to be a hit with tourists. Artisans, on the other hand, recommend balancing regional preferences with products that local customers wouldn't be able to get just anywhere. Based in Montreal, they sell locally sourced dairy products, coffee from Montreal roasters, and local produce, but they also offer specialty beverages, imported chocolates, and international brands that are known throughout the world for their quality.
5. Capitalize on your restaurant's most popular features.
This is what Katie from Cúrate did when customers fell in love with her ceramic pig toothpick holders, or what Cafe Milagro did when tourists asked how they can get high-quality Costa Rican coffee once they return to the United States. Other restaurants export a few of their most popular dishes by creating a cookbook or sell popular sauces and condiments in to-go jars. Richmond Station in Toronto has developed a loyal following by selling their homemade pickles in mason jars.
Whatever route you take, your merchandise should never detract from dining in your restaurant, and it shouldn't sit there collecting dust, either. But if you create a truly memorable dining experience for your guests, Renee Gorham assures you that guests will want something to remember you by. Purchases will follow naturally, and that's the way they should be.