New email marketing campaigns, Eat App chit printer and improvements on edit reservation to enhance your restaurant and venue operations.
💌 New Email Marketing Campaigns 💌
Our new email marketing feature is the easiest, most powerful and cost effective way for restaurants to send email marketing campaigns.
Do you have a customer segment you want to specifically target or an upcoming campaign you want to send out? Now you can send, track and monitor all your campaigns in Eat App for each customer segment. To access this, please refer to the guide here.
🖨️ Eat App Chit Printer 🖨️
We hear you about the importance of communication between front-of-house to the rest of the restaurant. Our new chit printer integration works seamlessly for hassle-free, and fast, printing of guest and reservation details.
You can order an Eat App chit printer that is compatible with our software. Contact your account manager to order one today.
Curious to see how it works? Watch the guide here.
🍽️ Edit Reservations in the Floor Plan 🍽️
Gone are the days where you need to edit reservations in a separate screen. Editing reservations is now lightning fast directly from the floor plan.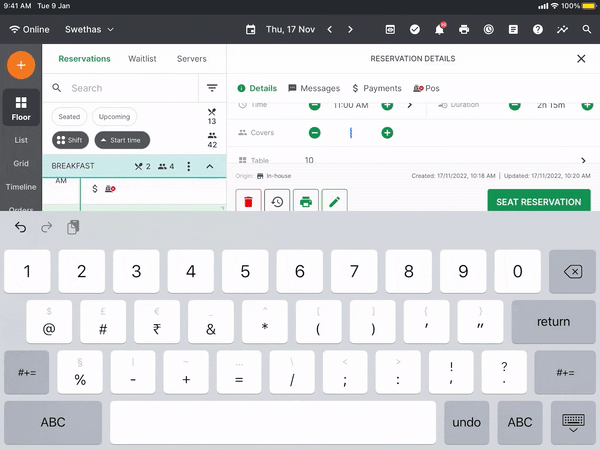 For further information on how to create reservations, please refer to the guide here.