If your venue is already listed and verified on Google, you may enable the "Reserve a Table" on Google from the Advanced Settings > Services > Google.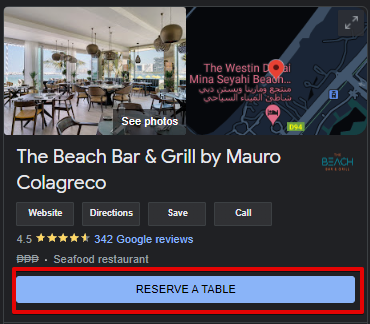 Please note that NOT all countries are supported on Google's "Reserve a Table" button. Here is the list of the Supported Countries
1. Log in to your Advanced Settings
2. Go to the Services tab and click GOOGLE.
3. From here, type in your restaurant's name in the search field and it will provide you with the results. Once you have chosen your Venue, it will automatically populate the details.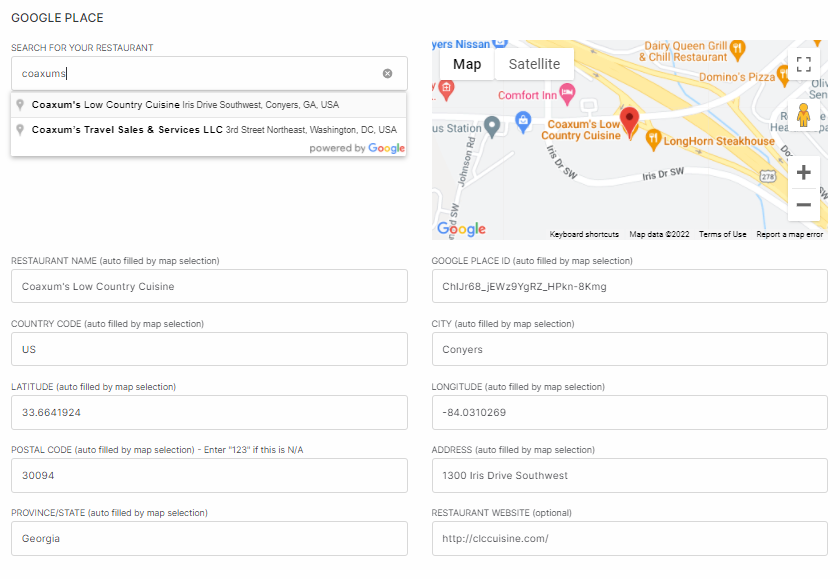 4. Toggle the Status switch to the right to enable the integration.

5. Click on "UPDATE INTEGRATION" to save the changes.
Note: It can take 8-24 hours before the integration is accepted by Google.