Requesting payments from guests
Once your restaurant is subscribed to the payments add-on. You will instantly be able to utilize the full capabilities of payments at your restaurant.
Our payment integration allows restaurant owners to collect payments in one of two methods:
By assigning a payment rule to a specific shift (eg: brunch)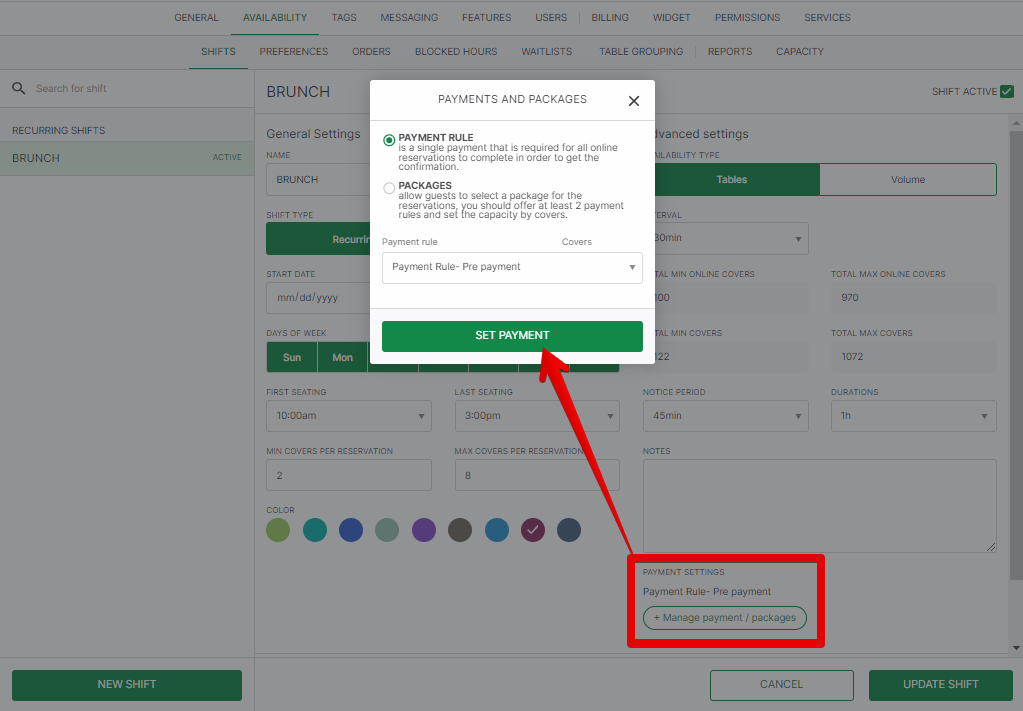 2. Manually generating payment links from your table management system.