Smart reports help you consistently measure performance and track your reservations, guests, payments and reviews.
Smart reports are easily accessible and customizable reports about your restaurant. Eat App automatically collects a lot of useful data about your operations and generates reports that help you keep track of your performance.
You can use smart reports measure increases or decreases in key restaurant metrics across your restaurants.
Reports are customizable across any time frame eg. day, month, year and can be easily shared to keep staff and mangers updated on performance.
Smart reporting offers reports on:
Reservation reports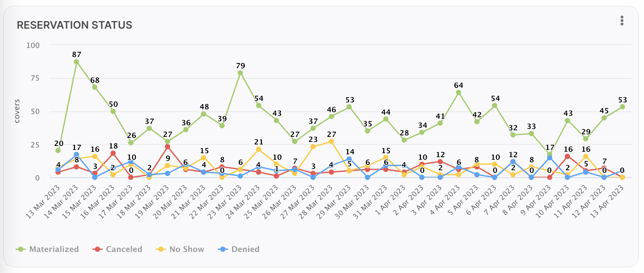 Reservation reports help you keep track of reservation flow in your restaurant. Easily access dedicated charts for:
No-show and cancellation rate over time
See booking channel analytics - understand your best reservation channels
Track change in covers or reservations by week, month or year
On average how late do guests arrive
See which tables are most popular


Payment reports
When you take pre-payments or reservation deposits for bookings the payment reports shows you revenue generated through deposits.
Guest reports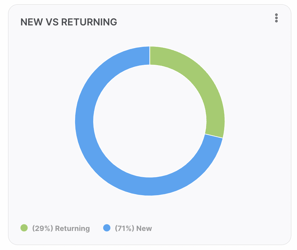 Guest reports help you keep track of trends in your guest behavior. Easily see charts for:
Customer retention rate by week, month or year
Segment your customers by seating preference or tags
See email marketing campaign success with click-through-rate (CTR) and open rates
Measure which promotions are most popular by tracking marketing campaign to confirmed reservation conversion rate.


Review reports




Eat App automatically collects and aggregates your post-dining reviews into a single dashboard.
See trends in positive and negative reviews by day, week, month or year


Reports emailed to you
Keep updated on performance how you want to with daily, weekly or monthly reports delivered directly to your inbox.
Group performance
If you run multiple venues, combine your dashboards to easily compare performance across a group. All reservation trends and reports are accessible in group view.
Access to Smart reports requires a Pro Eat App subscription or can be purchased individually as a dedicated add-on on any paid pricing tier.