Seating guests
When a guest arrives for their reservation, seating them is as simple as clicking and dragging their reservation onto a table. Alternatively, click on any reservation and change their status to "Seated" to automatically move the reservation to their assigned table.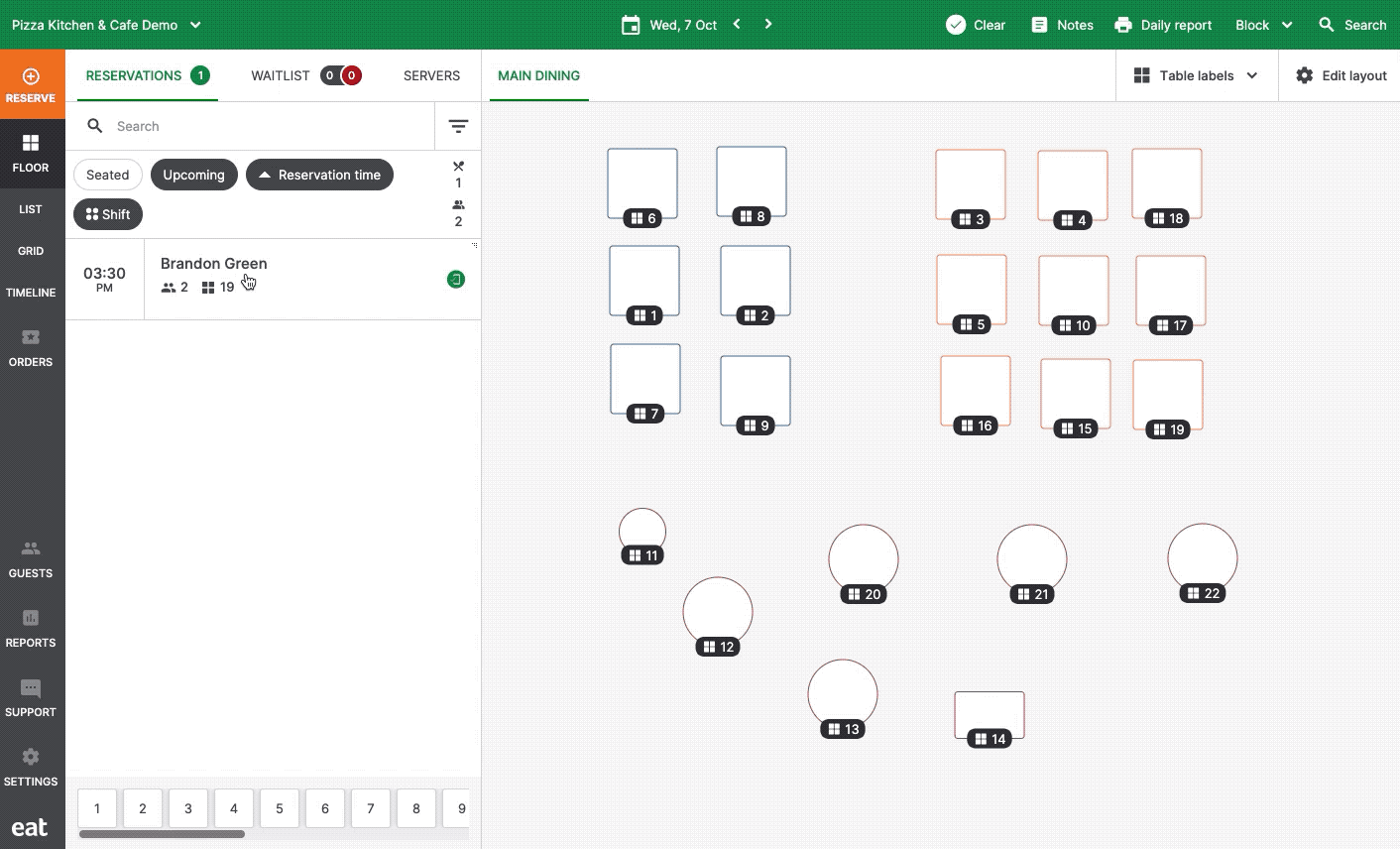 Seating a Walk In
When a first time customer visits your restaurant, use the walk in selector at the bottom of floor view to select a party size, then click on any empty table on your floor plan to instantly create a walk in reservation for that table at the current time and seat the guests.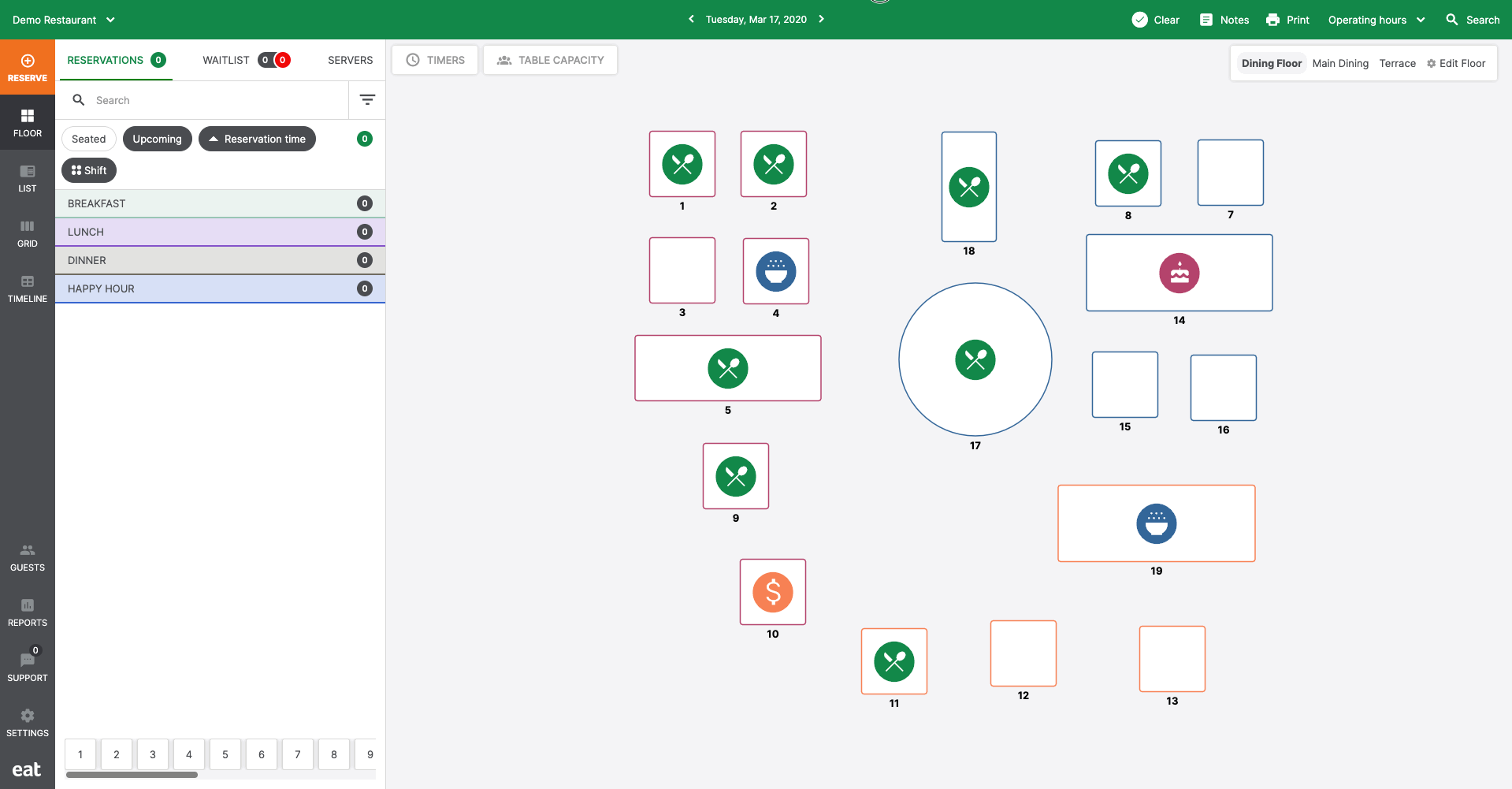 This reservation can be edited at any time in the future to add more details if needed.