Eat App Chit printer enables your front-of-house staff to seamlessly print guest booking details and share it among the floor staff.
Chit Printer is currently available on iPads and mobile devices (iOS and Android compatible).
Pairing Chit Printer on iPad
Pairing your iPad with Eat App Chit Printer
Head to the settings app on your iPad
Tap on the bluetooth tab and make sure your bluetooth is switched on
In the devices section, look for your chit printer and tap to connect
Once connected, switch back to Eat App and tap on the "Settings" button on the bottom left hand side corner.
Select "Chit Printing"
If you've done everything correctly, your printer name should appear at the top.
Tap on "Test Print" to print out a sample reservation.
Using Your Chit Printer
Navigate to "Floor View" and select any upcoming or seated reservation. Tap the printer icon to instantly print out reservation details.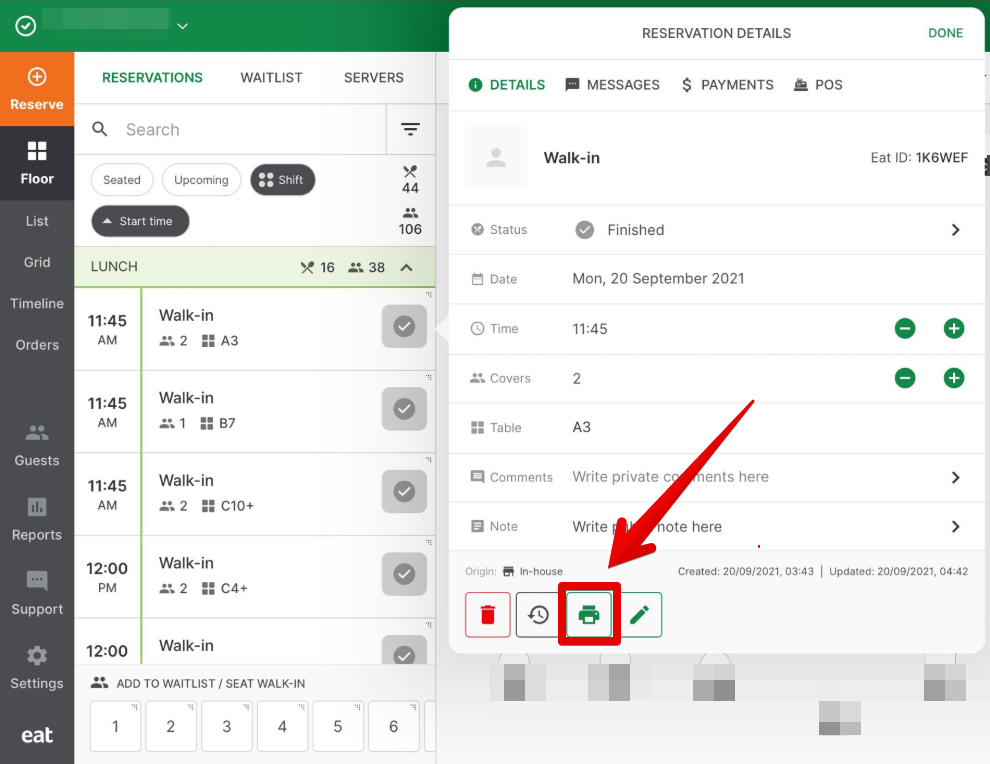 Watch the videos below to see how it works for both iPad and also mobile devices.
Chit Printing on iPad
Chit printing on mobile phones
iOS and Android platforms are both supported.