You may change the language of your reservation widget from the Admin. Here are the 7 available languages:
Arabic
Brazilian Portugues
English
French
German
Italian
Nederlands
To customize your restaurant booking widget, start by navigating to the settings tab from the bottom left-hand side corner of Eat App and then click "Advanced settings" on the top right. Or simply by logging in to your Admin at https://admin.eatapp.co/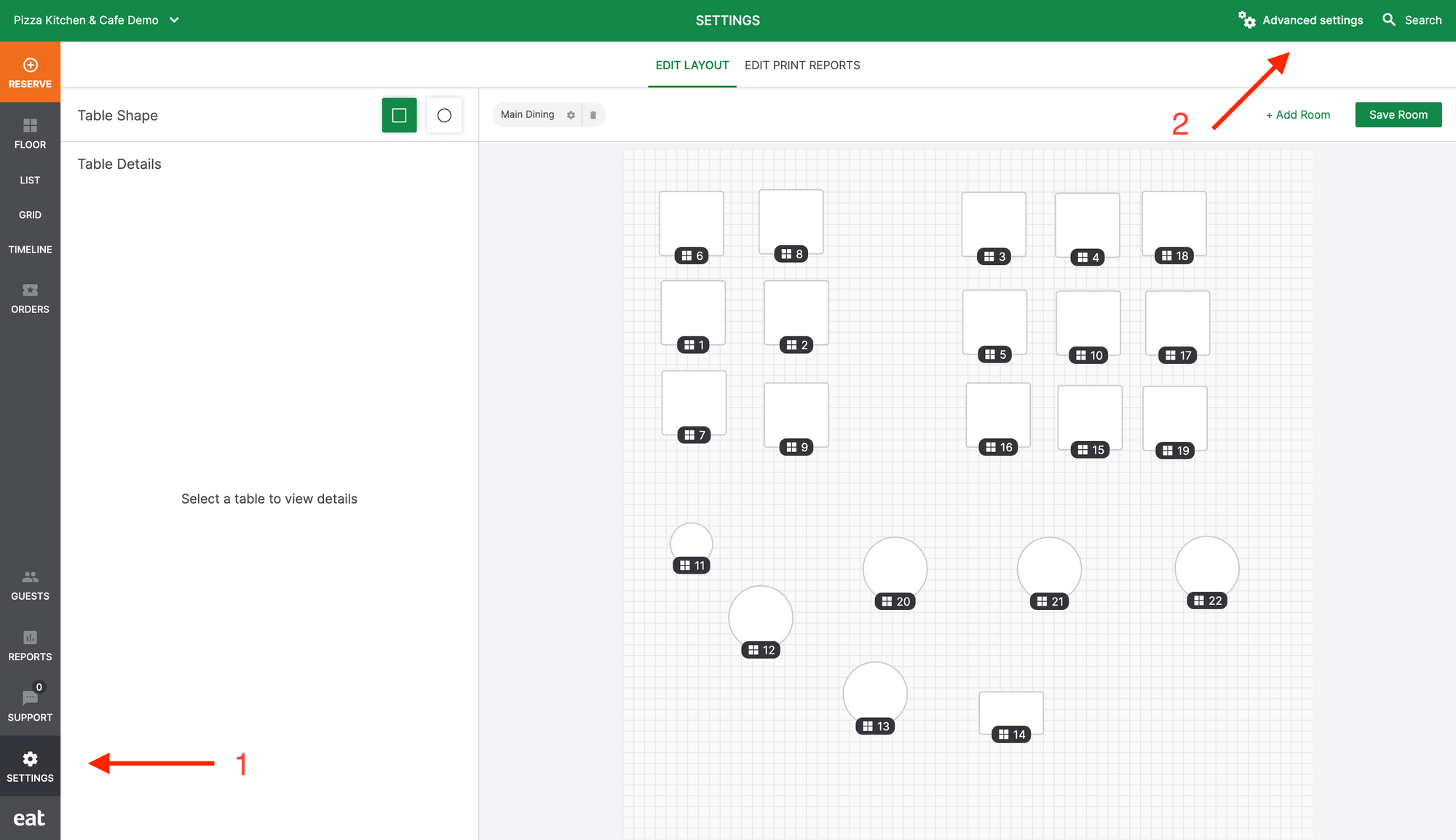 From your restaurant's advanced settings, click on the WIDGET tab and choose CONFIG.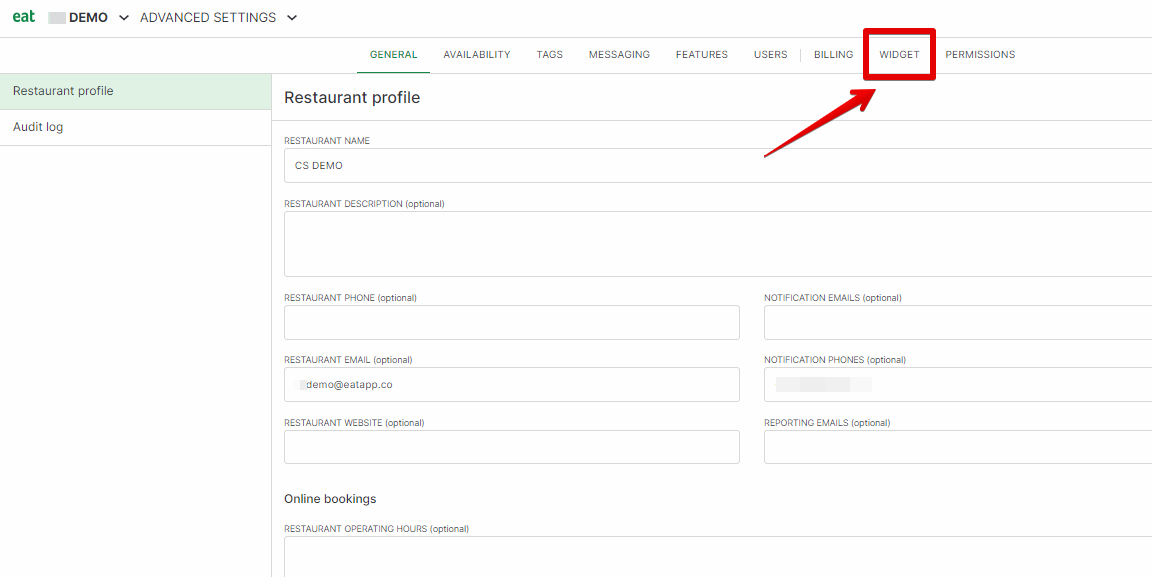 Once in the "Config" tab of your advanced settings, click the "Add New Widget Config" button on the bottom left-hand side. This will allow you to create a custom widget setup that you can choose to toggle on or off at any given time.
Then from the dropdown button for 'Locale', you may now choose the language you prefer.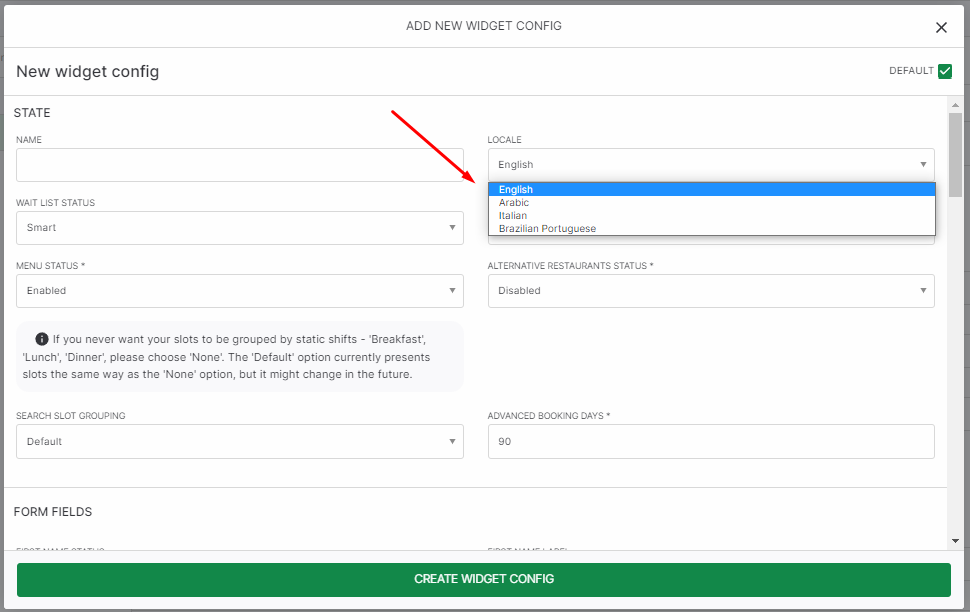 Add the name of the widget and click "Create widget config" to save the changes.