Grid View
Restaurants now have the ability to manage their reservations through Grid View. Grid view divides the hours of the day into columns (4 am - 4 am).
There are now "Add Booking" call-to-actions in every column to help the user create a booking quickly and also select the correct party size from the bottom carousel. The user can also filter out the columns based on shifts.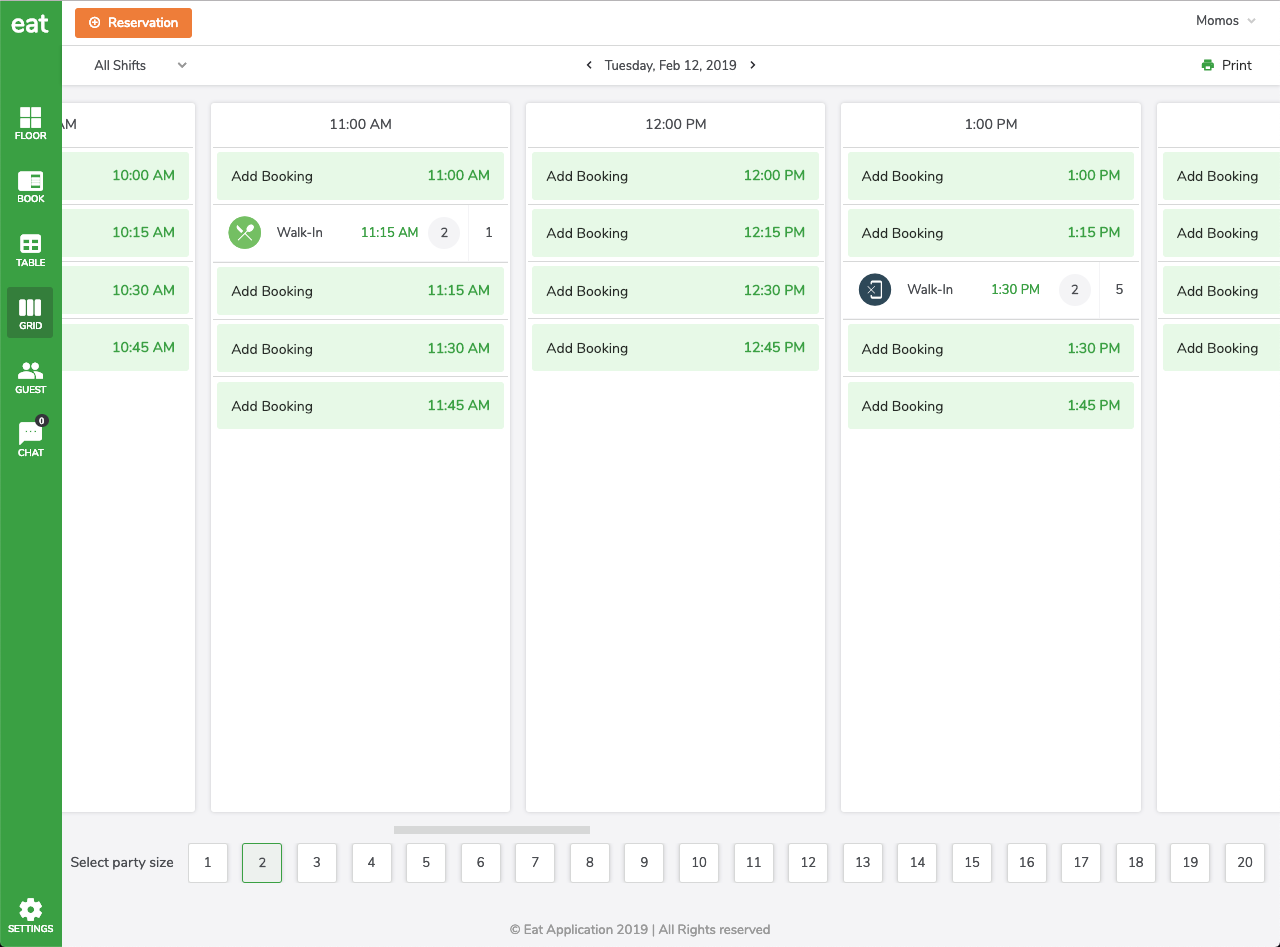 Table View
Table view is another way of managing restaurant information through a spreadsheet. The spreadsheet divides the hours of the day on the x-axis and the tables in every room on the y-axis.
Users can do the following to manage their bookings:
Collapse every room by clicking on each section header.

Add new reservations by clicking on a cell, which pre-selects the room and time on the add booking screen.

Drag and drop any reservation to another time or table.
Reservations that are overlapping on Table View will be highlighted in red to show that there is a conflict
Note: Filtering out the spreadsheet based on shift filters will be released in the next sprint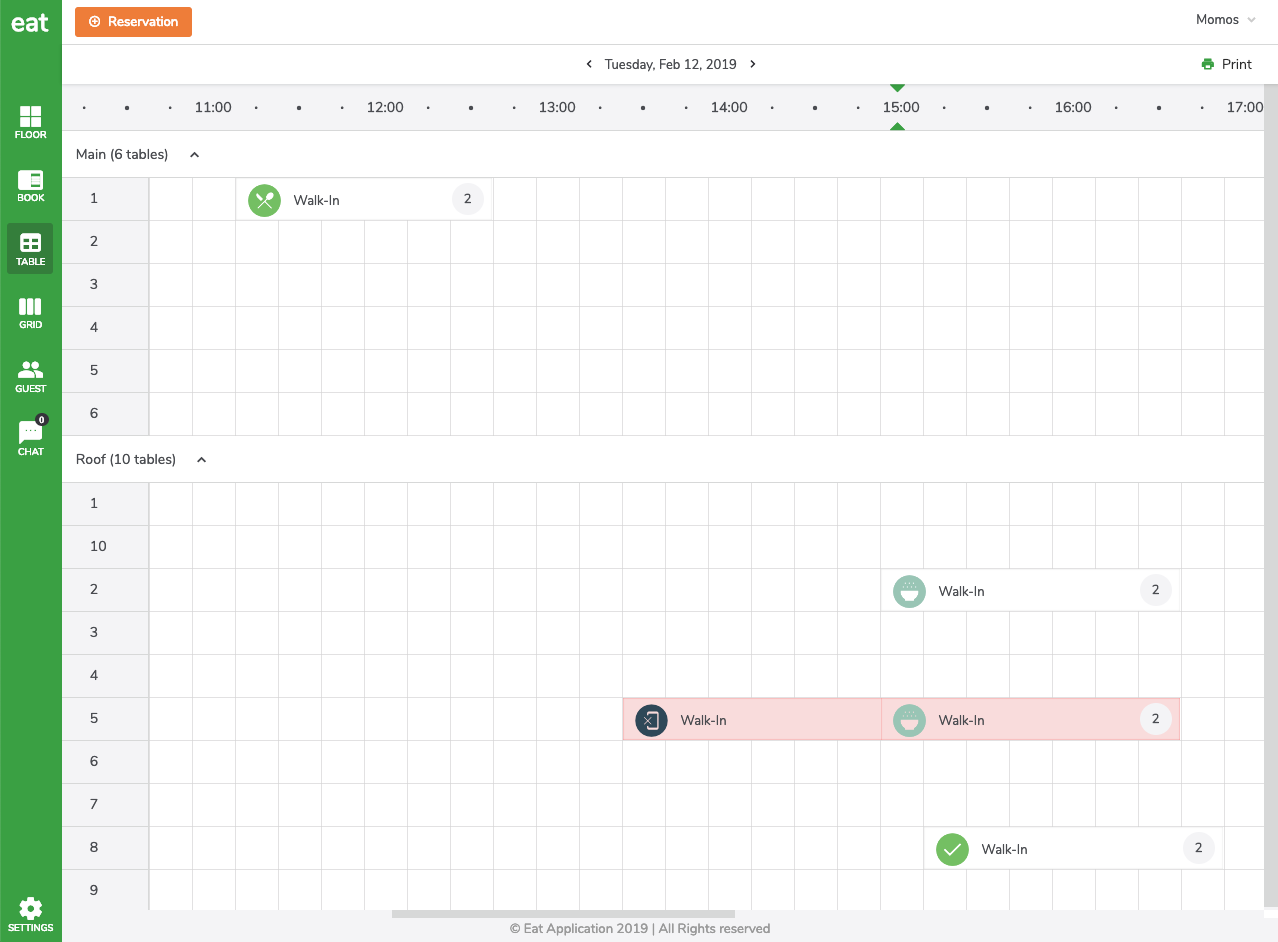 Contacts Reservation history and improvements
Users can now view a contacts reservation history and create a new reservation for that user. There are a few other technical improvements that were applied on this screen for fetching and updates contacts lists.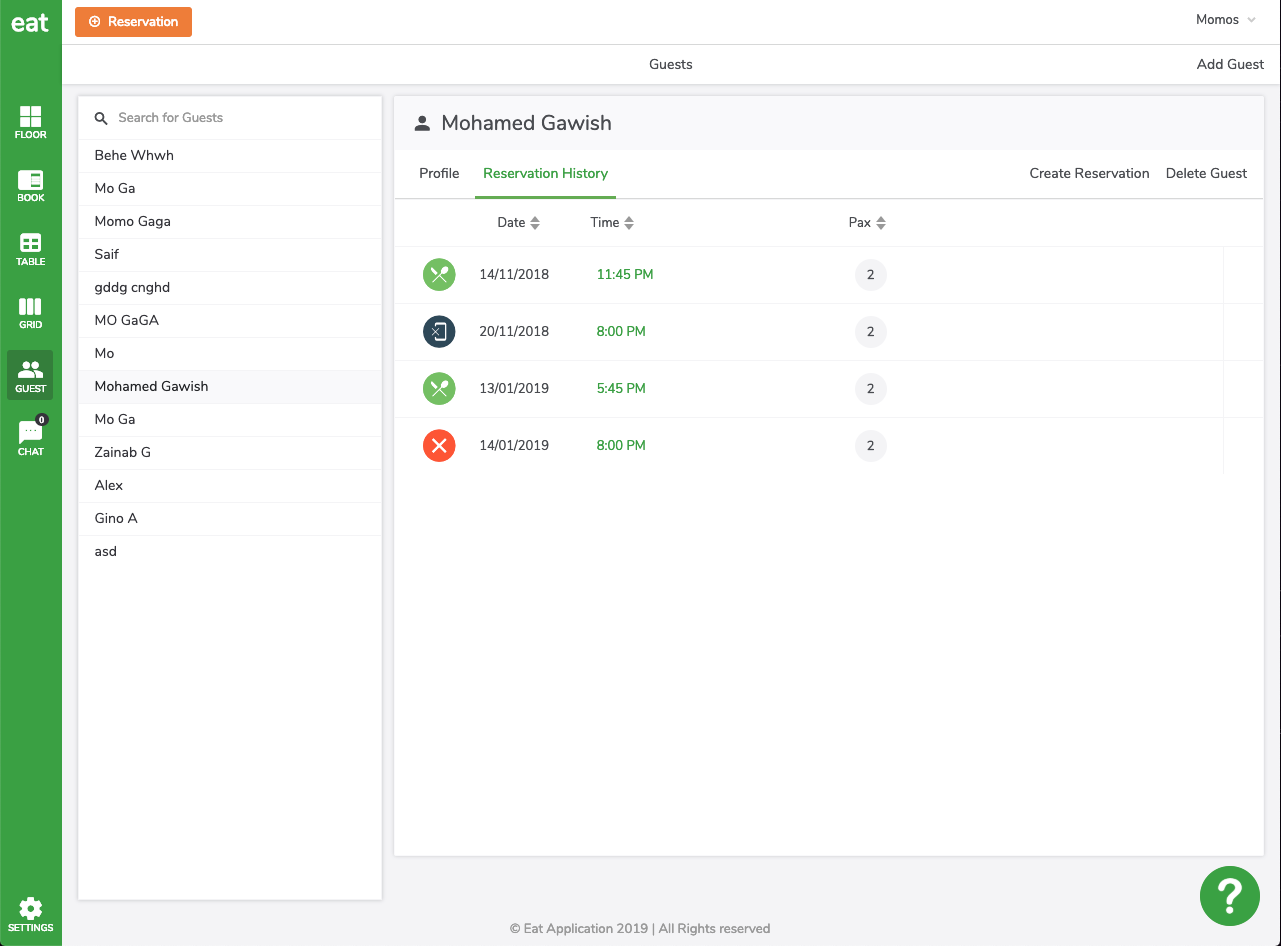 Activate restaurants for online reservations
This is an admin feature that allows the user to activate/deactivate tables from online reservations. Tables that are unavailable for online reservations will never be selected if a reservation is made from any of our consumer apps.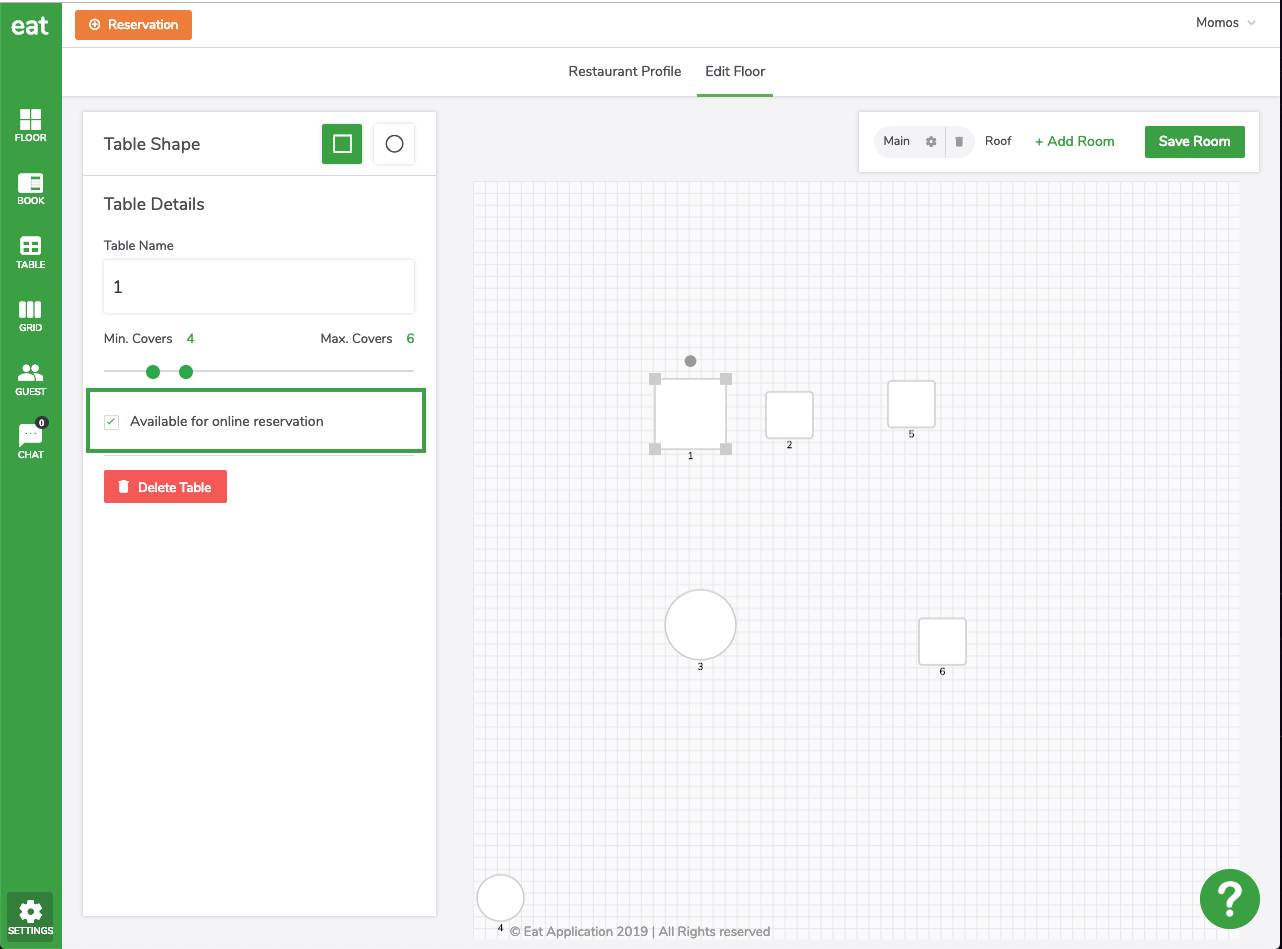 Enhancements and bug fixes
As usual they every release we try to improve the performance of the app and identify and solve new issues.