Learn more about POS Integration with Eat App
POS integration is a way of sharing your revenue data with other software systems you use at your restaurant. An integrated POS system gives you up-to-date spend information for all your guests as they dine with you.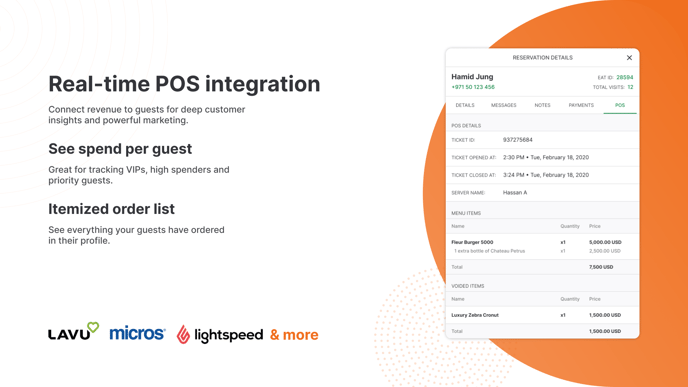 To learn more about using POS with Eat App contact us at sales@eatapp.co.
EatApp works closely with Omnivore for POS integration.
Below are the POS systems that Omnivore can currently integrate with:
Aloha
Brink
Dinnerware
Micros 3700
Micros Simphony FE
Micros Simphony
POSitouch
Squirrel
XPIENT
Lavu
Lightspeed
Maitre'D
NCR Cloud Connect
Versions' Compatibility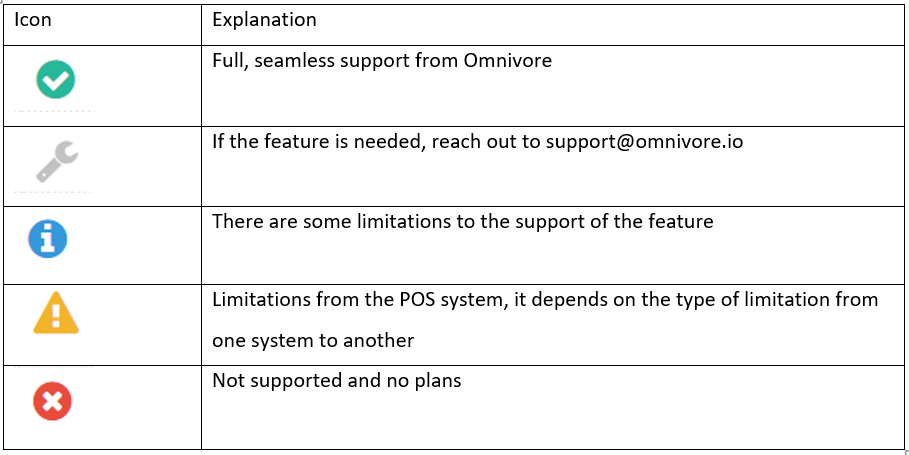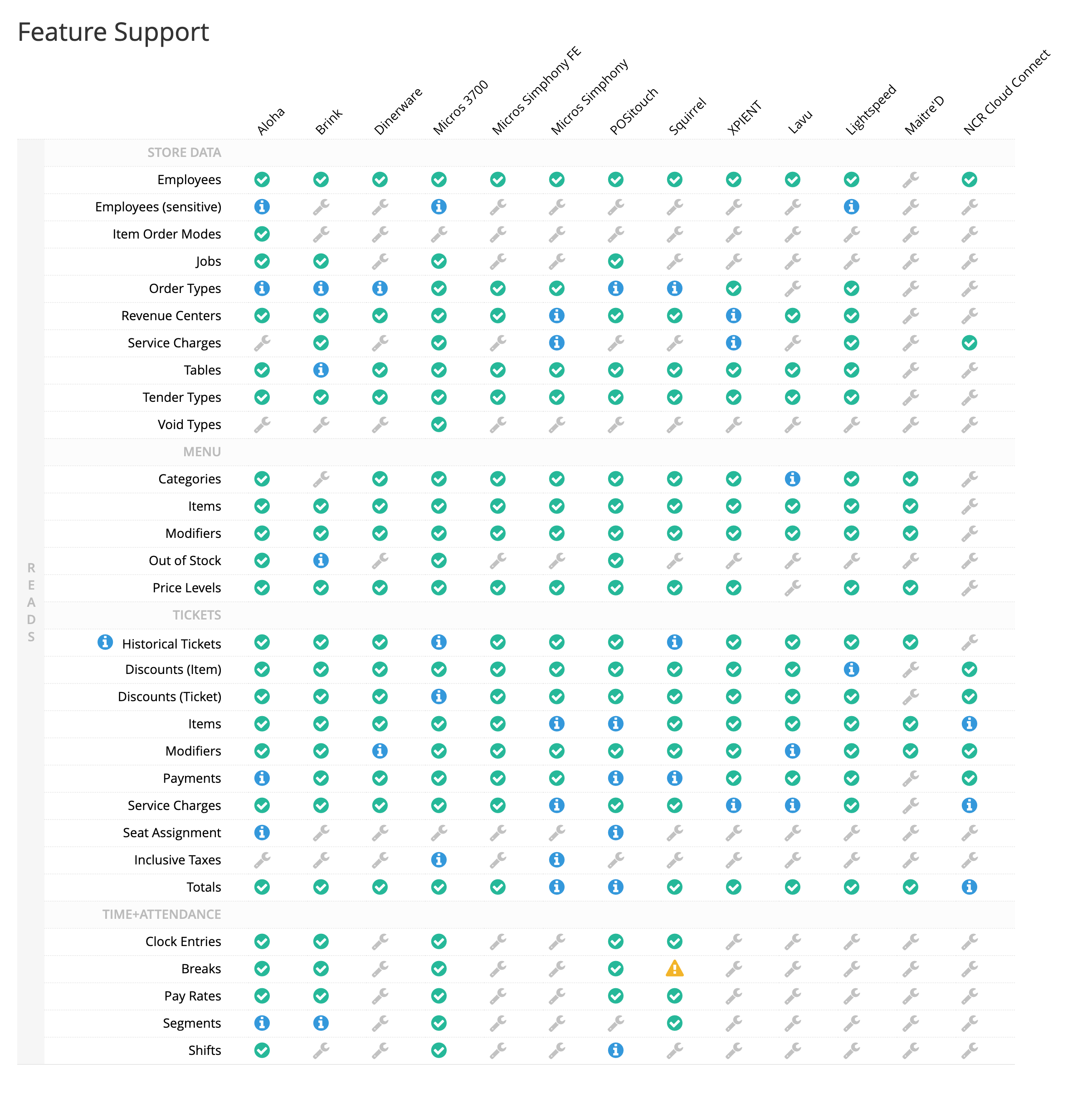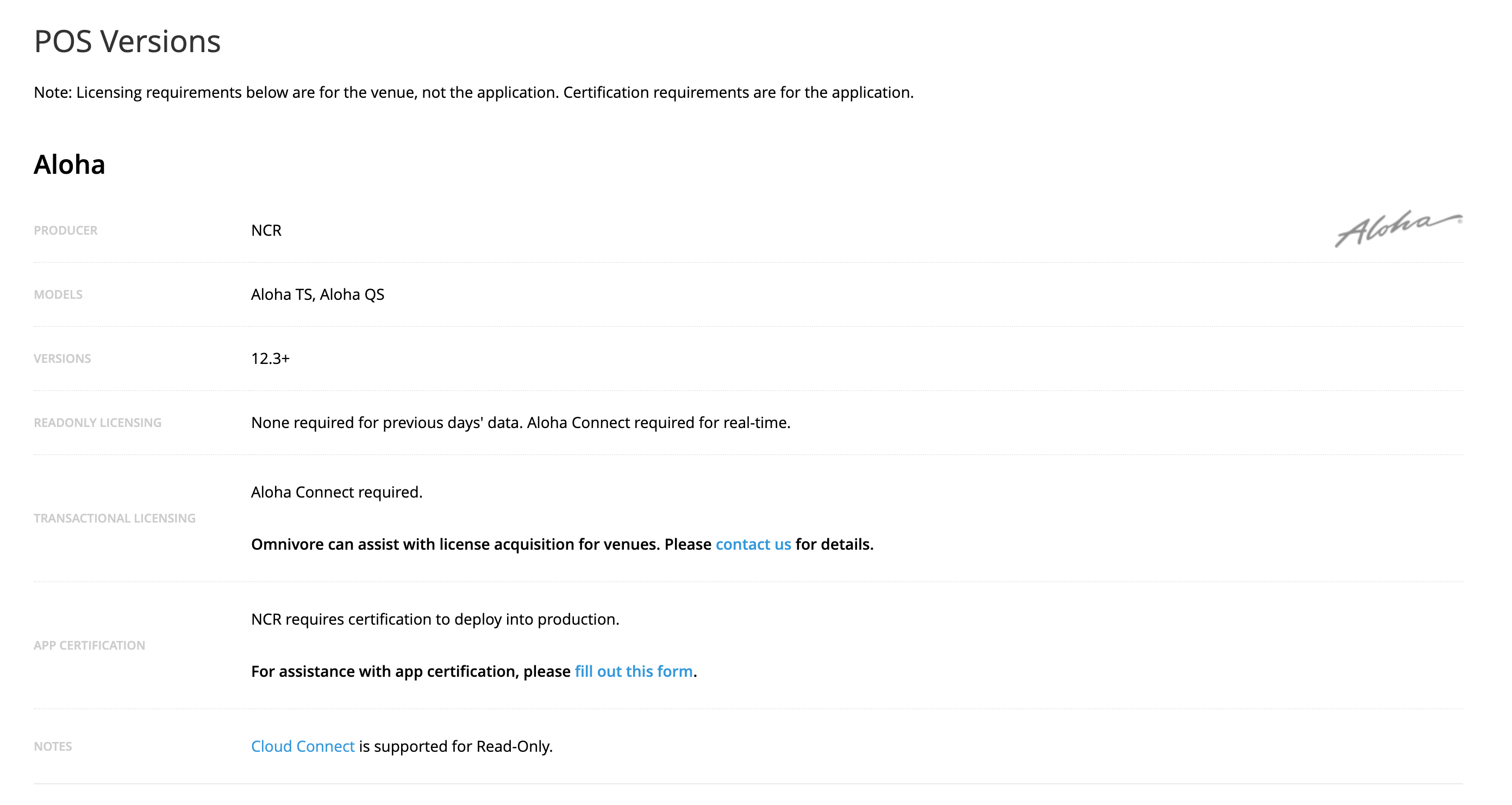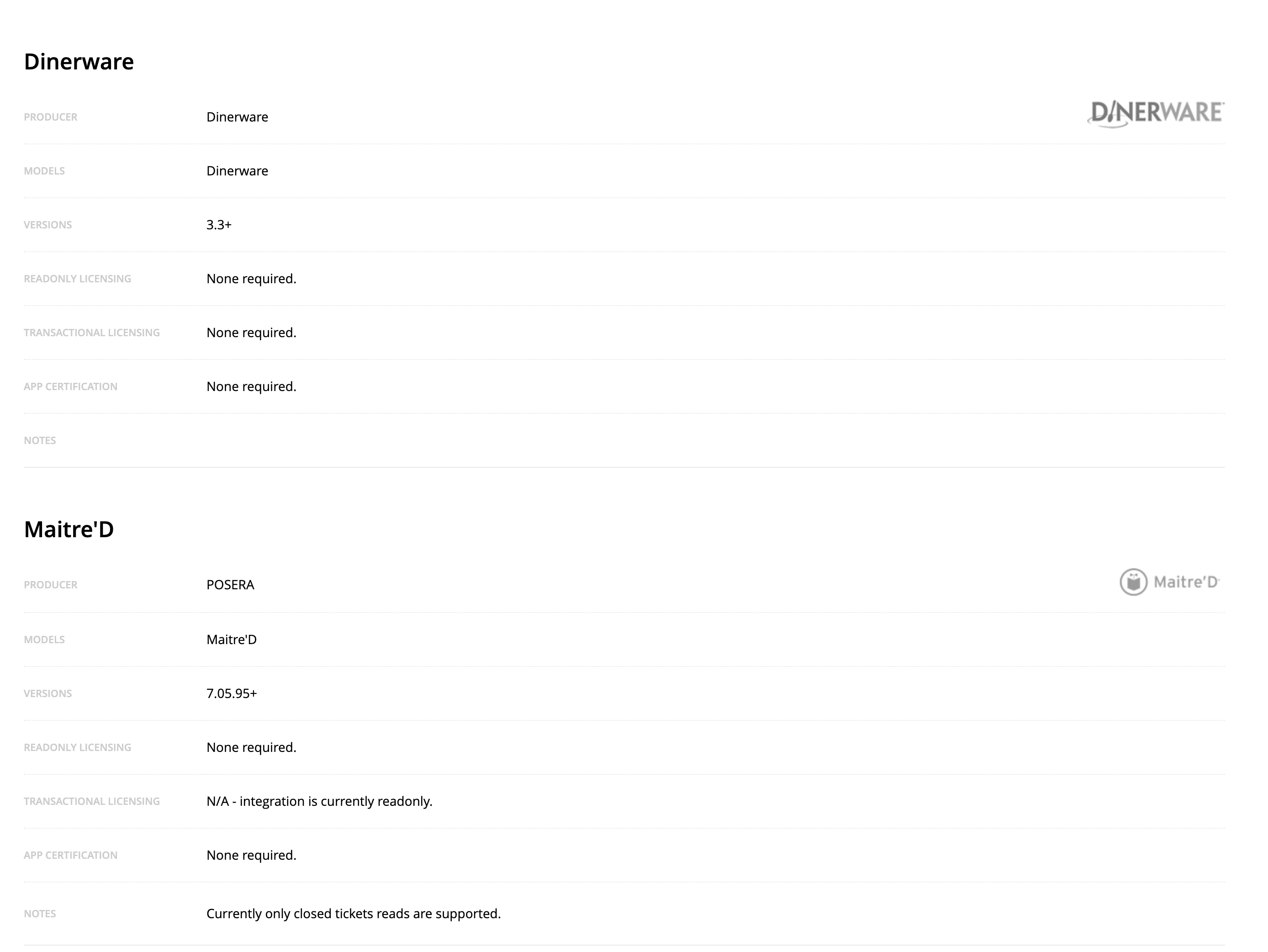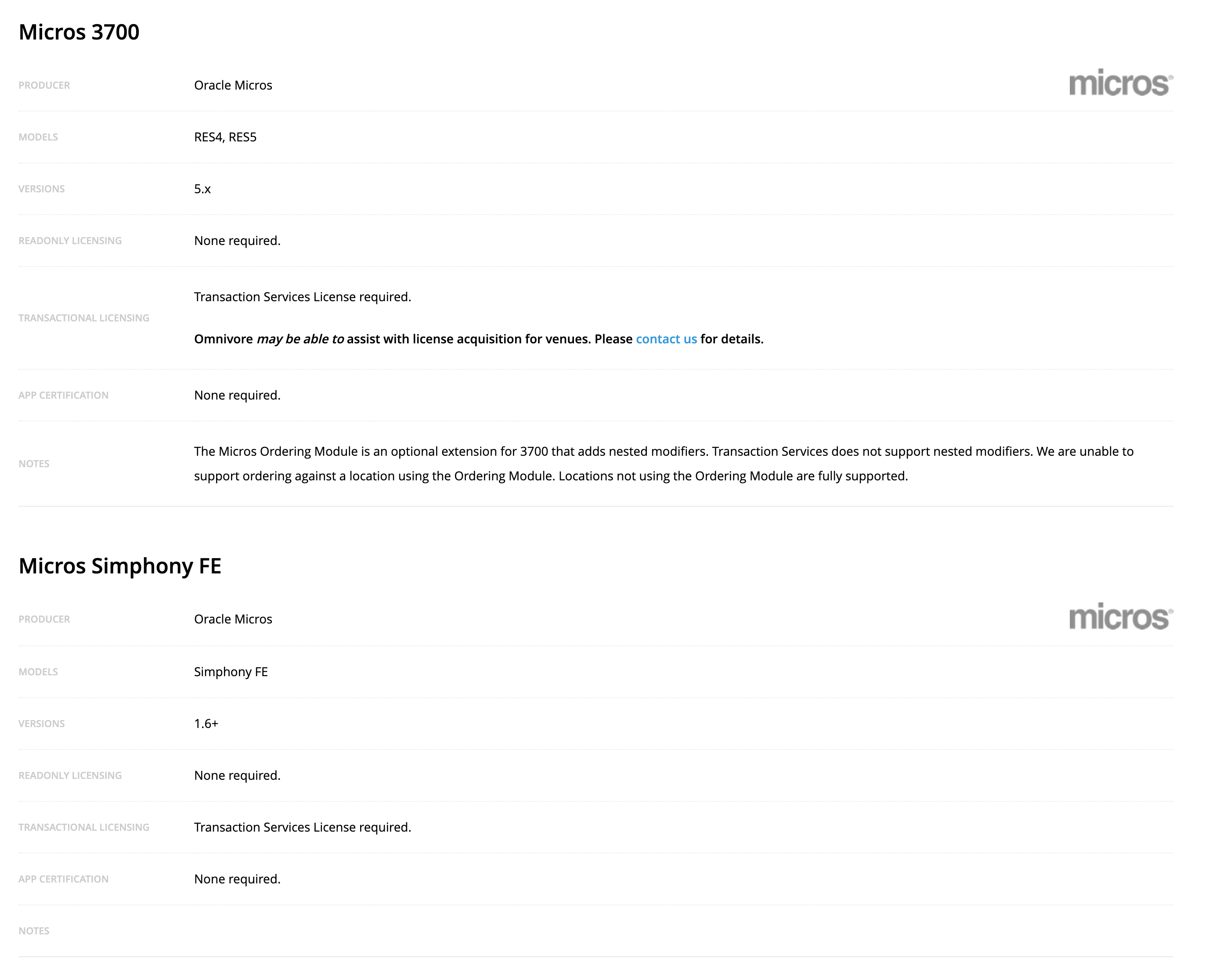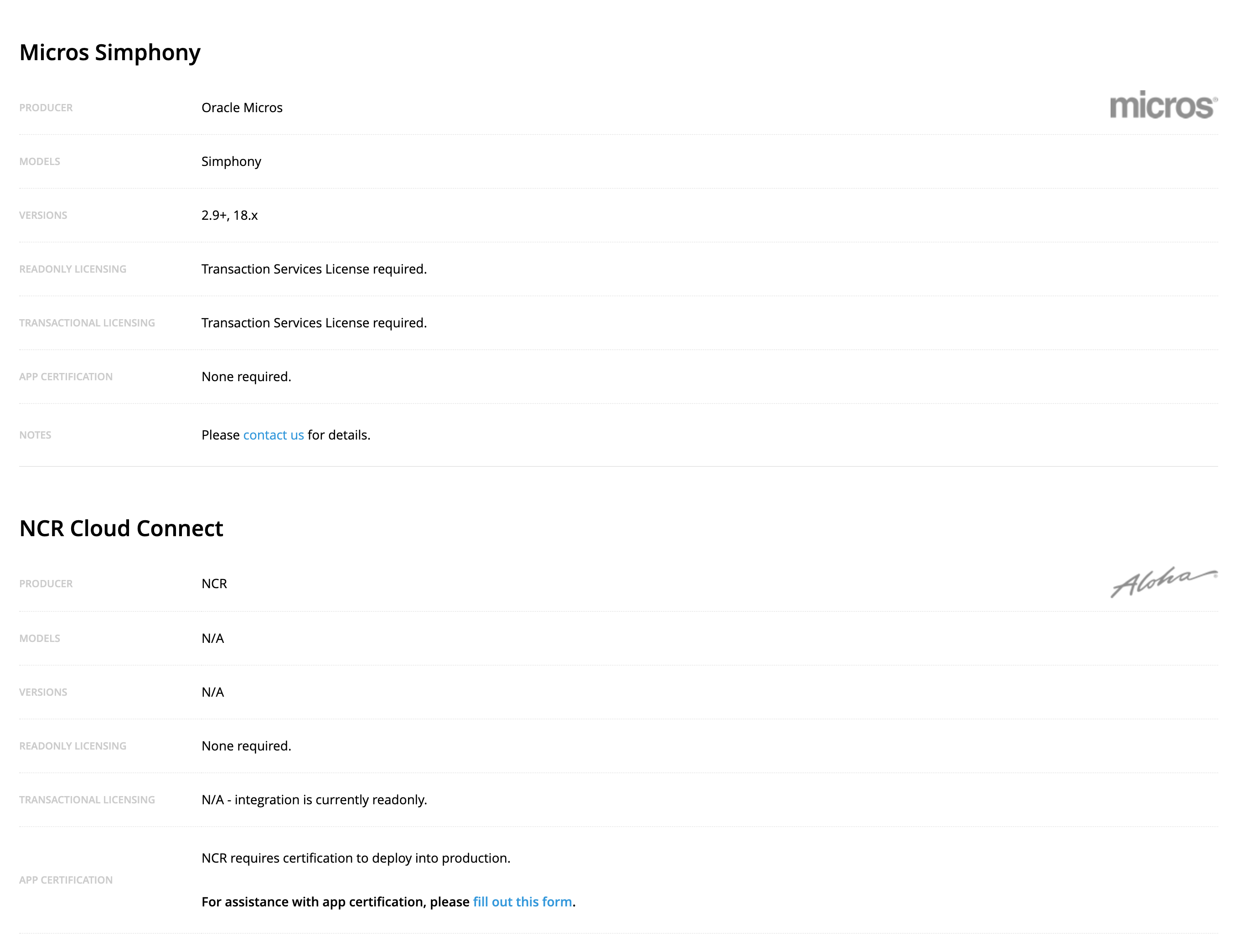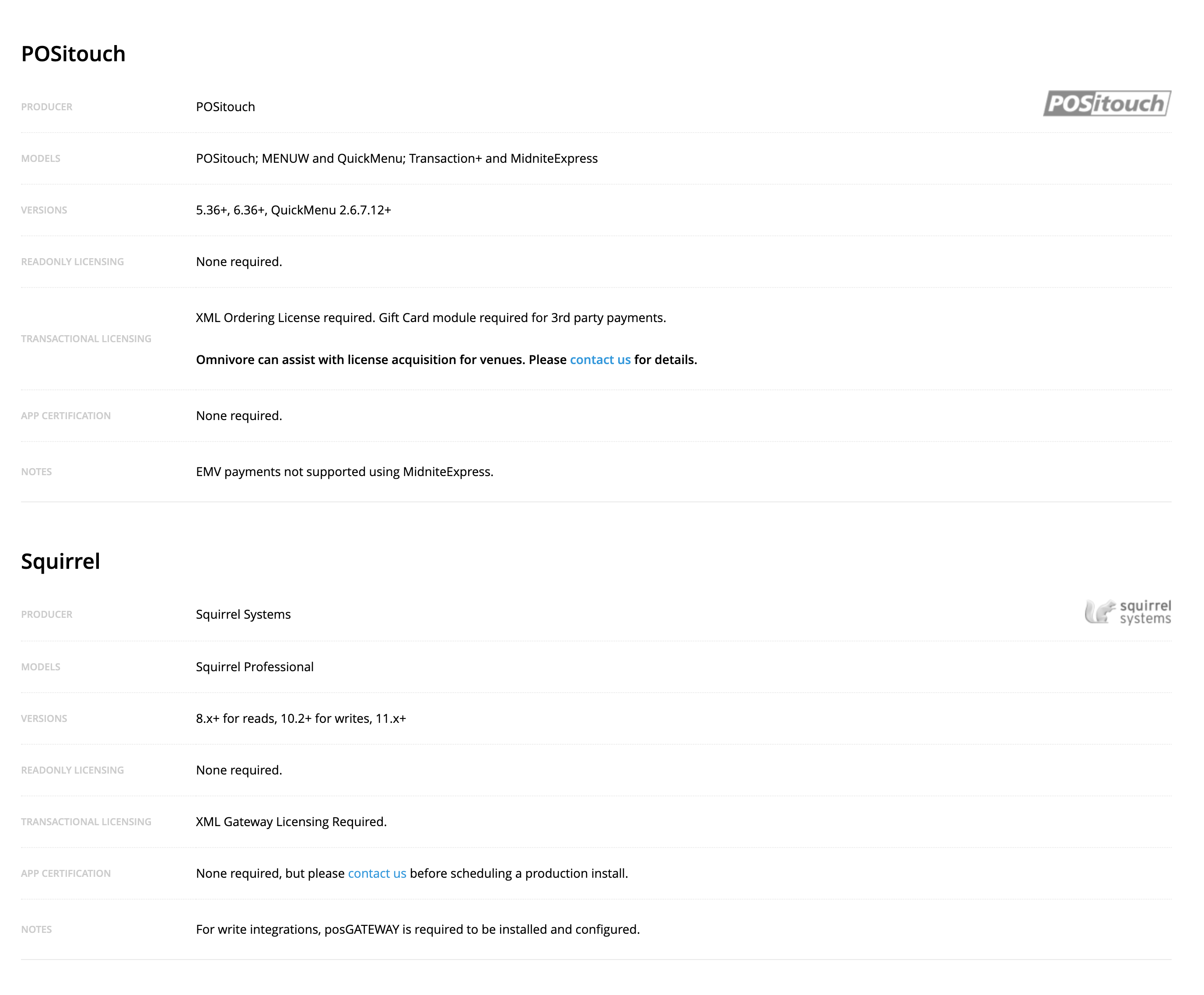 On July 3, 2018, Omnivore will no longer be accepting new installations running on Windows Vista and Winders Server 2008 Standard. Read more the Omnivore's blog.
On June 4, 2018, Omnivore will no longer support integrations running on Windows XP and Windows Server 2003. Read more the Omnivore's blog.