When using Eat App, you might want to see bookings that have been placed for the future. To do so use the date toggle on the top of every view in the app to move forward or back. You can even click on the date to open a calendar and pick any date in the future.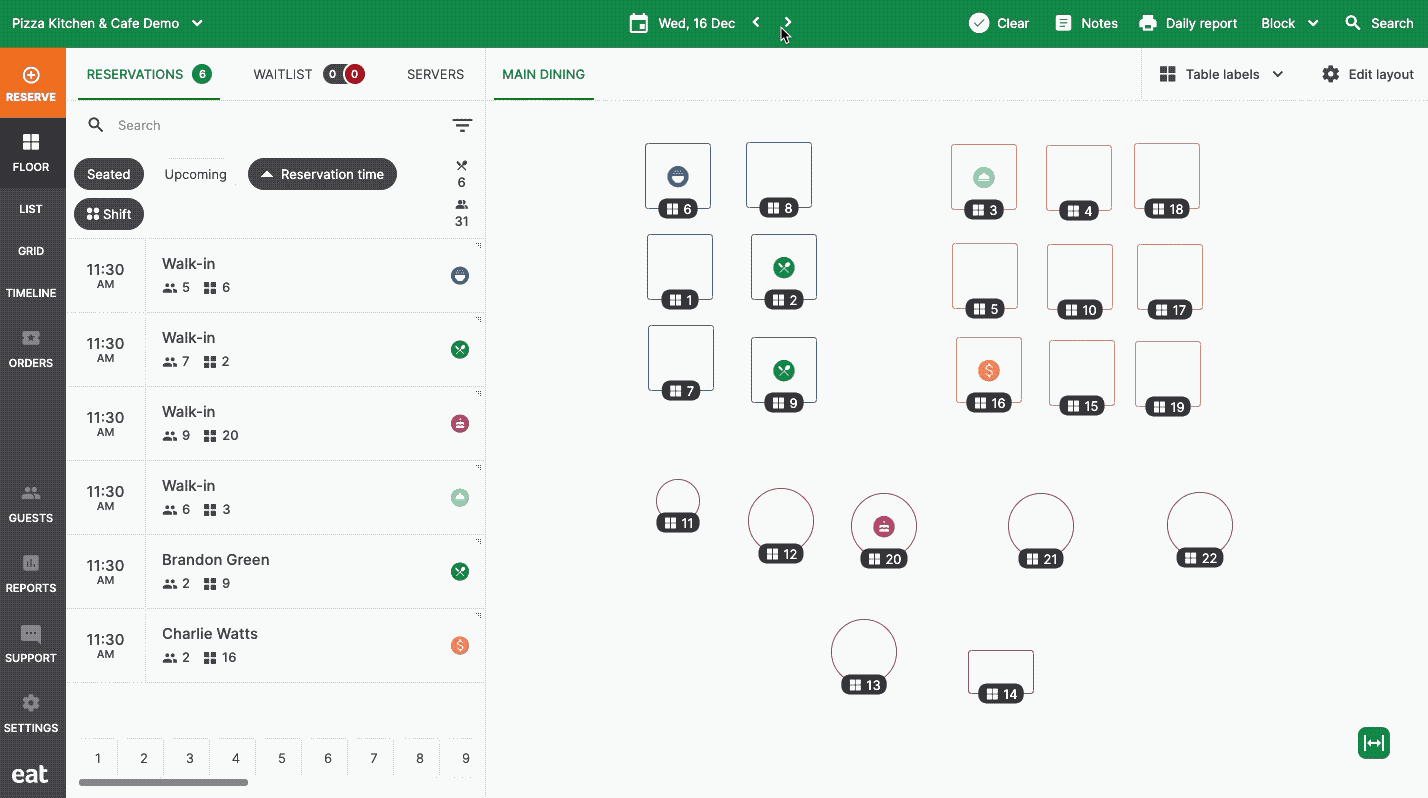 Selecting a date will change your views to only show bookings for that specific date. You can now see your future bookings in floor view, list view, grid view, and even timeline.
You can take it a step further by using the time selector from floor view to see your restaurant layout at any specific time - making it possible to plan for a busy event or shift in advance.
Click the print icon in the top right to generate a report for this specific day.