Eat App makes it easy to manage multiple restaurants through your system while also receiving restaurant reservations from the web through all of them.
To access multiple restaurants from a single log in, you will need to create a unified user between the two. Learn how to manage your users here.
Once logged in with an account assosciated to more than one restauarant, you will notice that at a glance the app does not seem different.
Clicking your restaurant name in the top left hand side corner will now allow you to switch between your restaurants on the fly, giving you a holistic view of your restaurant operations.
Omnisearch
Omnisearch allows you to search for other venues, all reservations made across your restaurants, as well as guests that are available across all your restaurants.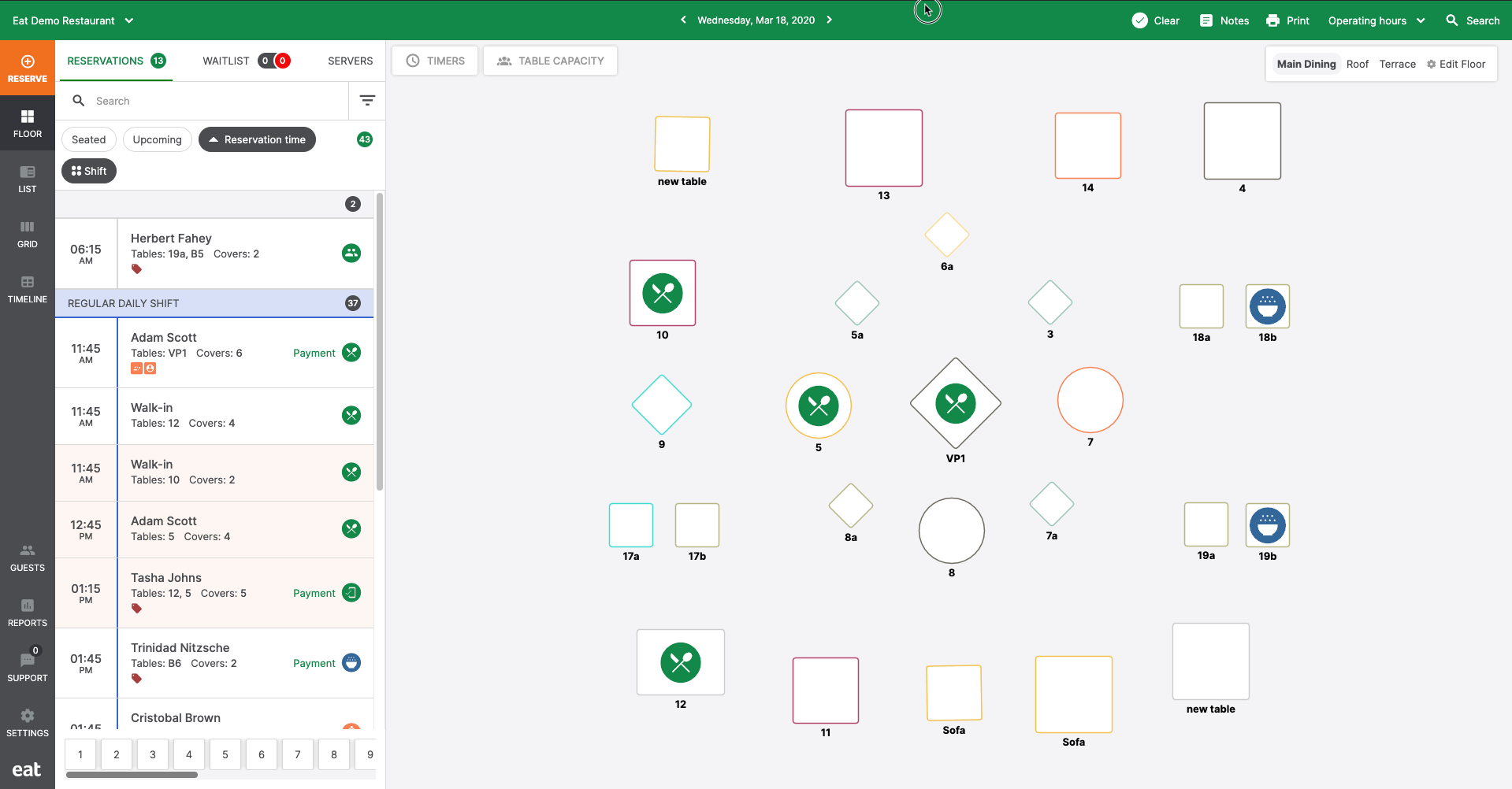 Using Omnisearch is simple, to use this feature click the search icon on the top right hand corner of Eat app. Or alternatively use the keyboard shortcut "O" to hop right into the process.
You can now use the search bar to
Search for another restaurant that is part of your group
Search for any guest that has visited any one of your restaurants in the past
Search reservations made across your venues for the search term you've entered
Clicking a venue will take you right into the add reservation flow where you will be able to quickly create a reservation for any of your other restaurants regardless of the current restaurant view you are in.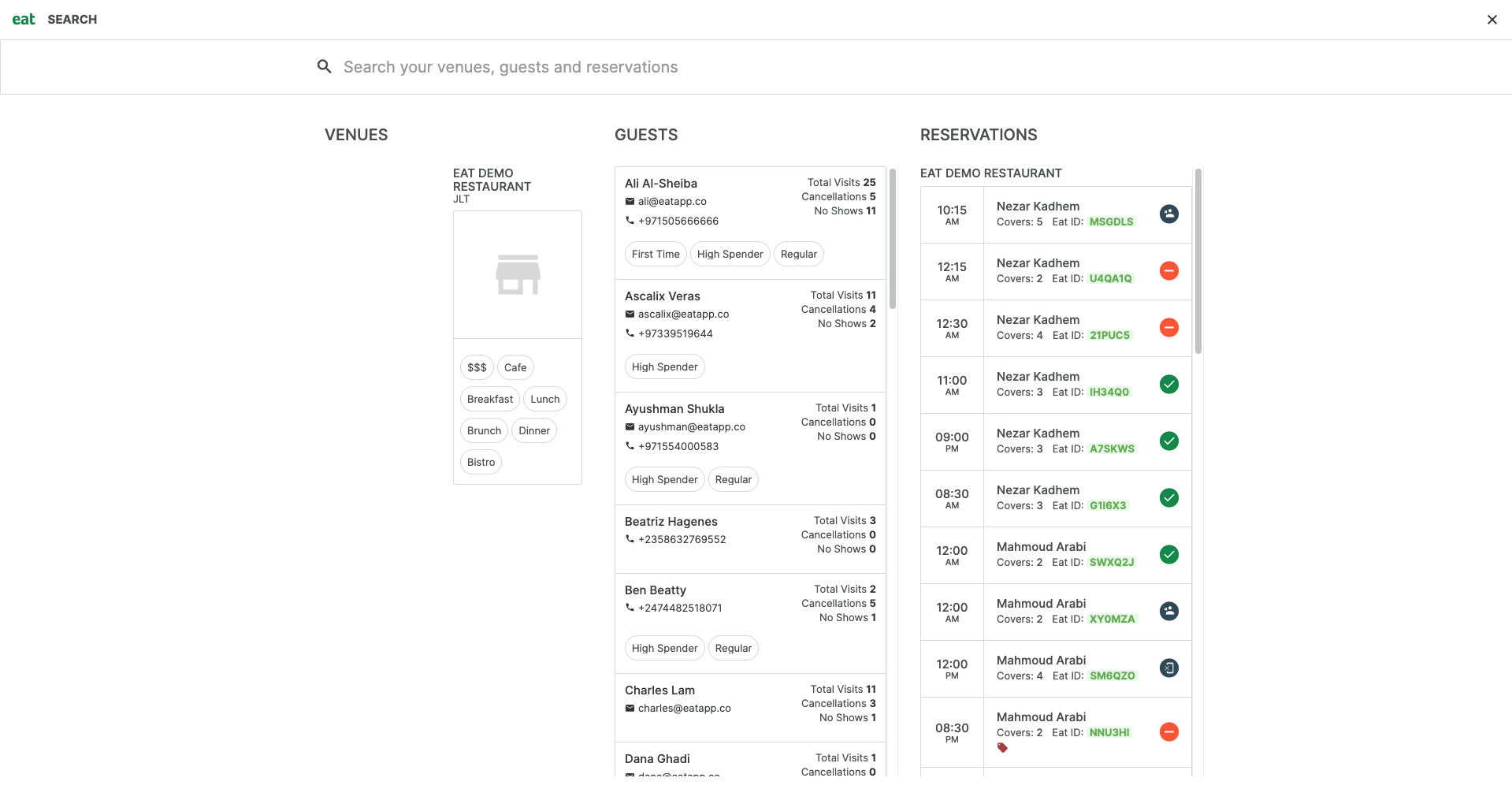 Quickly switch between venues using the venue toggle. When you switch to a different venue, you will instantly have access to all the guests that have been to that venue in the past.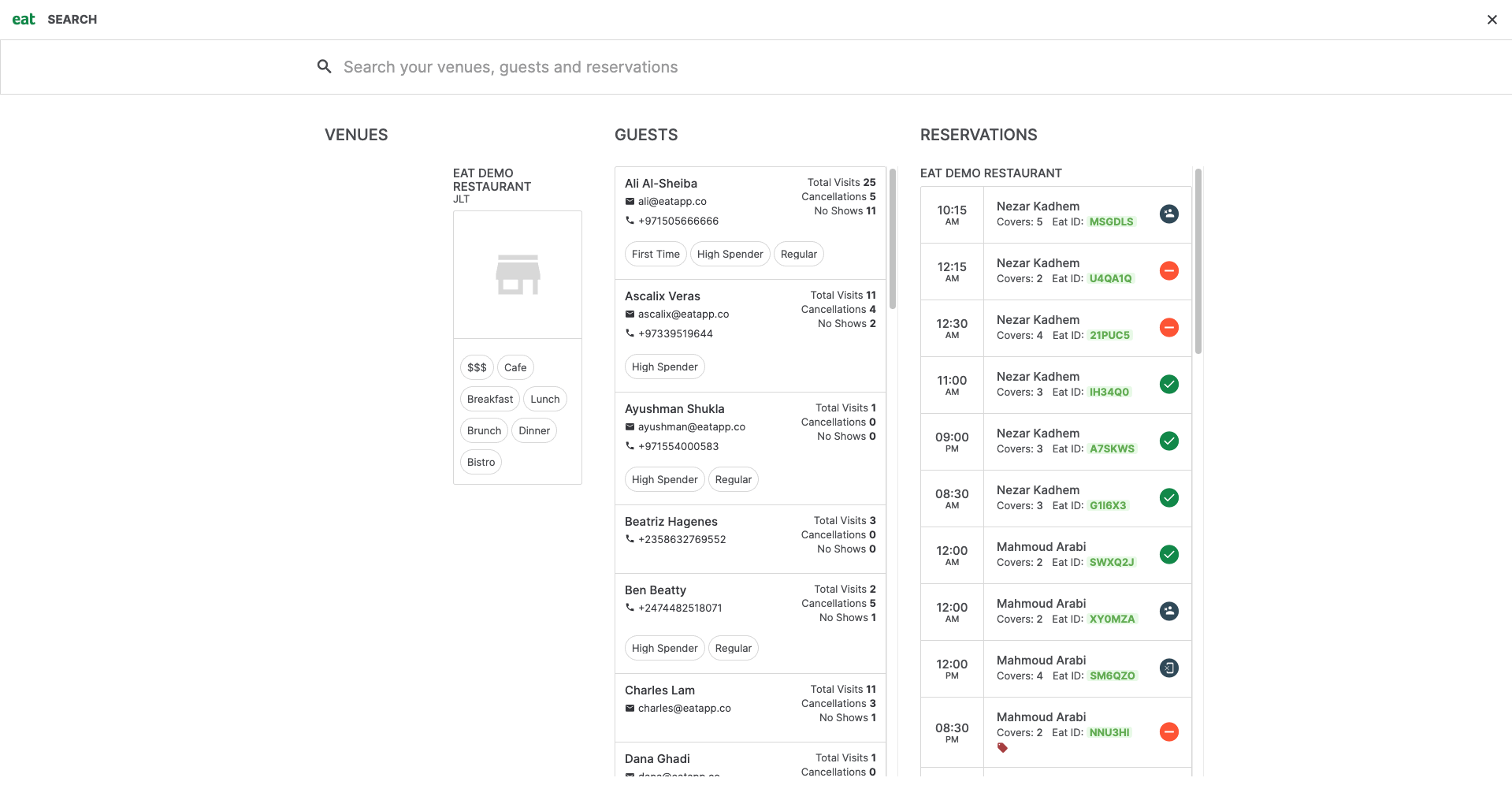 Clicking on a guest from Omni-Search will allow you to quickly make a booking for that guest at any of your venues, regardless of which venue they visited in the past. Just switch to another venue using the venue toggle.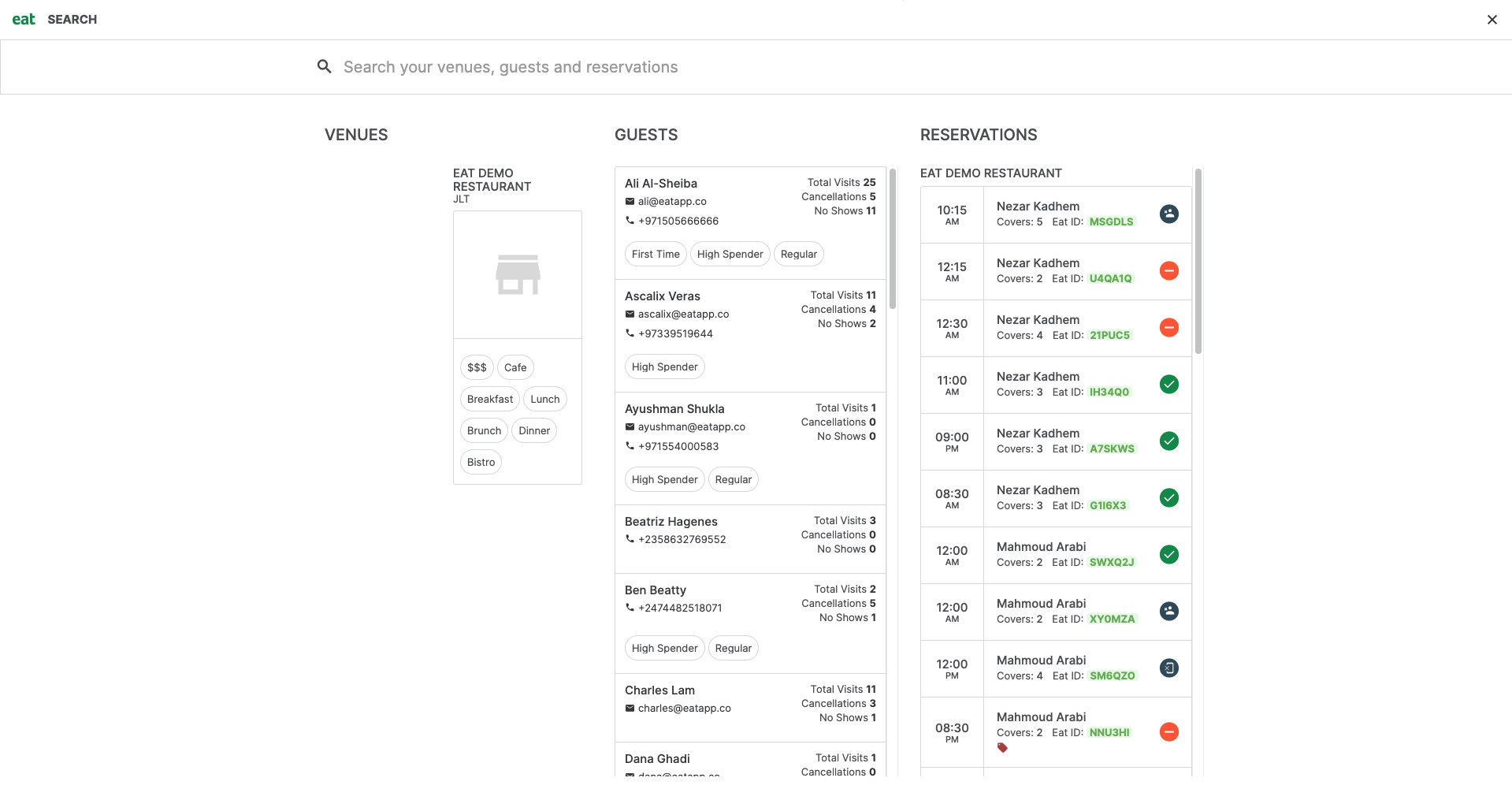 Clicking any reservation from Omni-Search will allow you to edit reservations on the fly and change details that may be incorrect.