What is Floor View?
When using Eat App to manage your daily restaurant operations, Floor view is most likely where you'll spend the majority of your time.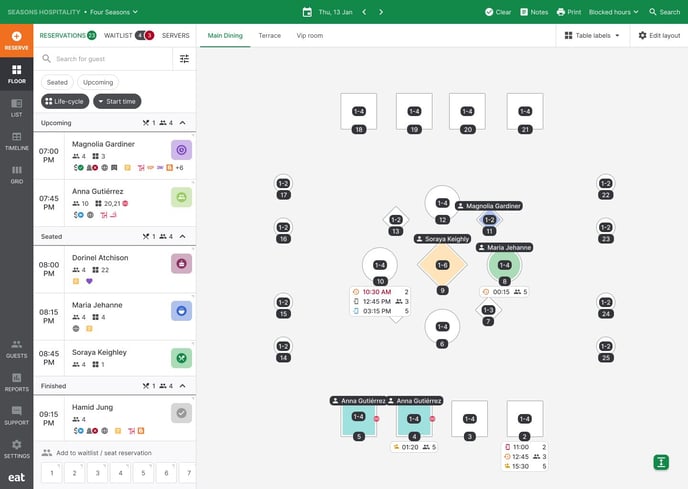 With a focus on displaying your live floor plan, this section of your table management system helps you better visualize everything going on in your restaurant, including the ability to manage and create reservations.
In addition to standard table management functionality, floor view is also where you can:
Zooming into your floor
Sometimes, you might want to get a better look at your floor plan and tables, especially if you're utilizing table labels to get more information about your restaurant. The icon on the bottom right hand side of your floor view is how you'll be able to zoom in and out.