I am really excited to share with you that Eat App has just secured $5 million in Series B funding from some of the world's leading Venture Capital investors. Our long term vision at Eat App has always been to become the best restaurant management software globally, and this funding will enable us to make great strides towards this goal.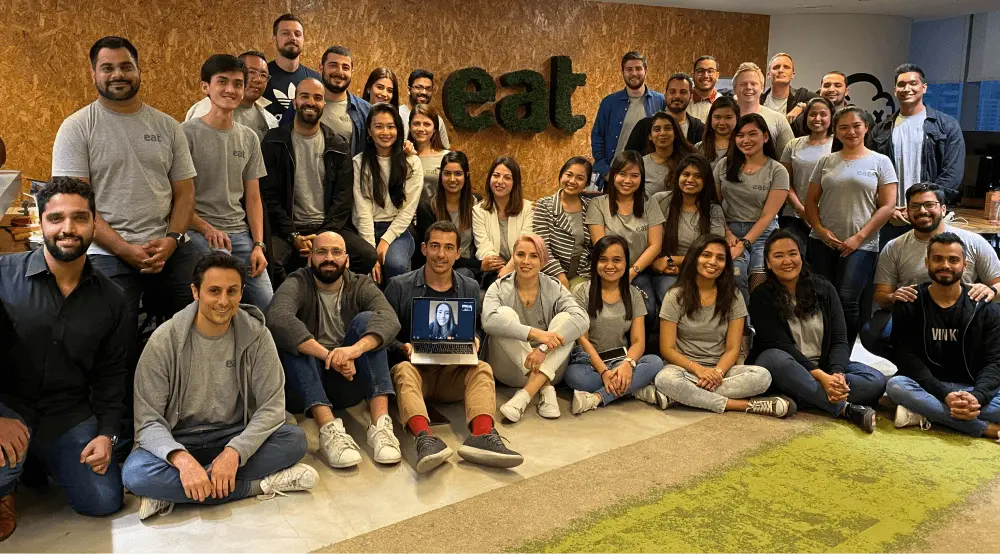 We embarked on this journey in 2014, and thanks to you and your continued feedback, Eat App is now officially the #1 restaurant reservation platform in the Arab World and the fastest growing restaurant management system worldwide, home to 50 employees across 4 offices internationally.

We have worked tirelessly to build the most robust table management software alongside the largest reservation network available to your guests. We now power reservations for Google, TripAdvisor and Zomato amongst 30+ other consumer facing platforms.

This represents over 46 million monthly active users. To date, Eat App has seated over 10 million diners around the world, and I am confident that this funding will allow us to grow this number exponentially.
The major enhancements to Eat App you can expect in the coming months include:
Considerable improvements to our table management features, allowing you to truly customize and configure how you use Eat App to turn tables faster and generate more revenue at your restaurant.
Releasing advanced CRM functionality, allowing you to gain deeper insights on your customers to increase retention.
Powerful additions to our suite of integrations, including marketing integrations, phone integrations, and additional POS integrations to name a few, to help you improve your operations and hospitality.
Increased investment and innovation on our consumer apps and online booking channels, with support for additional languages launching very soon. You can expect to continue seeing growth in your online reservations with Eat App.
I would personally like to thank all of you, our restaurant partners and friends, for continuing to push forward and allowing us to dream big. We really couldn't have done it without you!
We are only 1% done. I hope you're ready to grow alongside us!
- Nezar Kadhem | Co-Founder & CEO @ Eat App
---
Click here to download a copy of the official press release.