We're excited to announce Eat App's latest feature - Phone Integration.
Phone integration, as the name suggests, enables you to connect your phone to your reservation system, creating a powerful integrated system that provides your staff with key guest details at a glimpse before they answer the call. This new workflow created by phone integration is a game-changer for your customer service.
The benefits of phone integration don't end there, it also improves your restaurant's efficiency through its streamlined connectivity that enables your staff to quickly transform phone calls into reservations and guest records.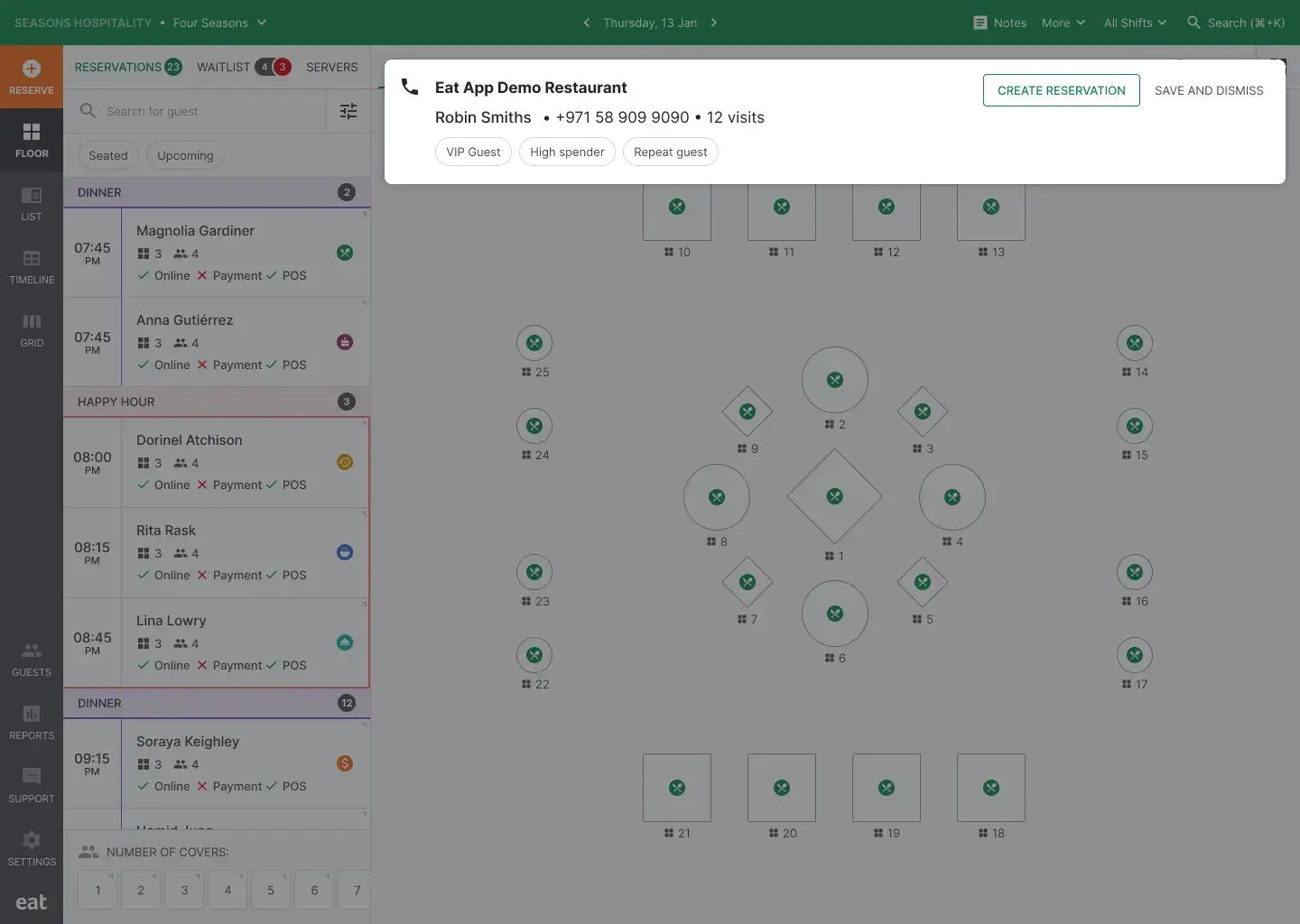 What makes Eat App's phone integration better?
In true Eat App style, the hassle-free set-up of the phone integration takes the cake. While most phone integrations can be complicated and time-consuming, Eat App's system connects to all commonly used providers conveniently.
It's the streamlined connectivity, however, that gives the system its edge. Once integrated, the system does not just display key guest details including call log and guest history to help provide a personalized guest experience but also enables your staff to quickly book a table for the guest while on the call or save guest records for future use, creating an efficient workflow that helps save your staff's precious time and effort.
Phone integration is the perfect way to improve your restaurant's efficiency.
Once you set up your phone integration, you'll be able to:
Connect all incoming calls to your reservation system
See guest details during an incoming call including caller id, in-call guest history (visit history and tags), and call log on your Eat App dashboard
Directly transform ongoing calls into reservations, or save guest details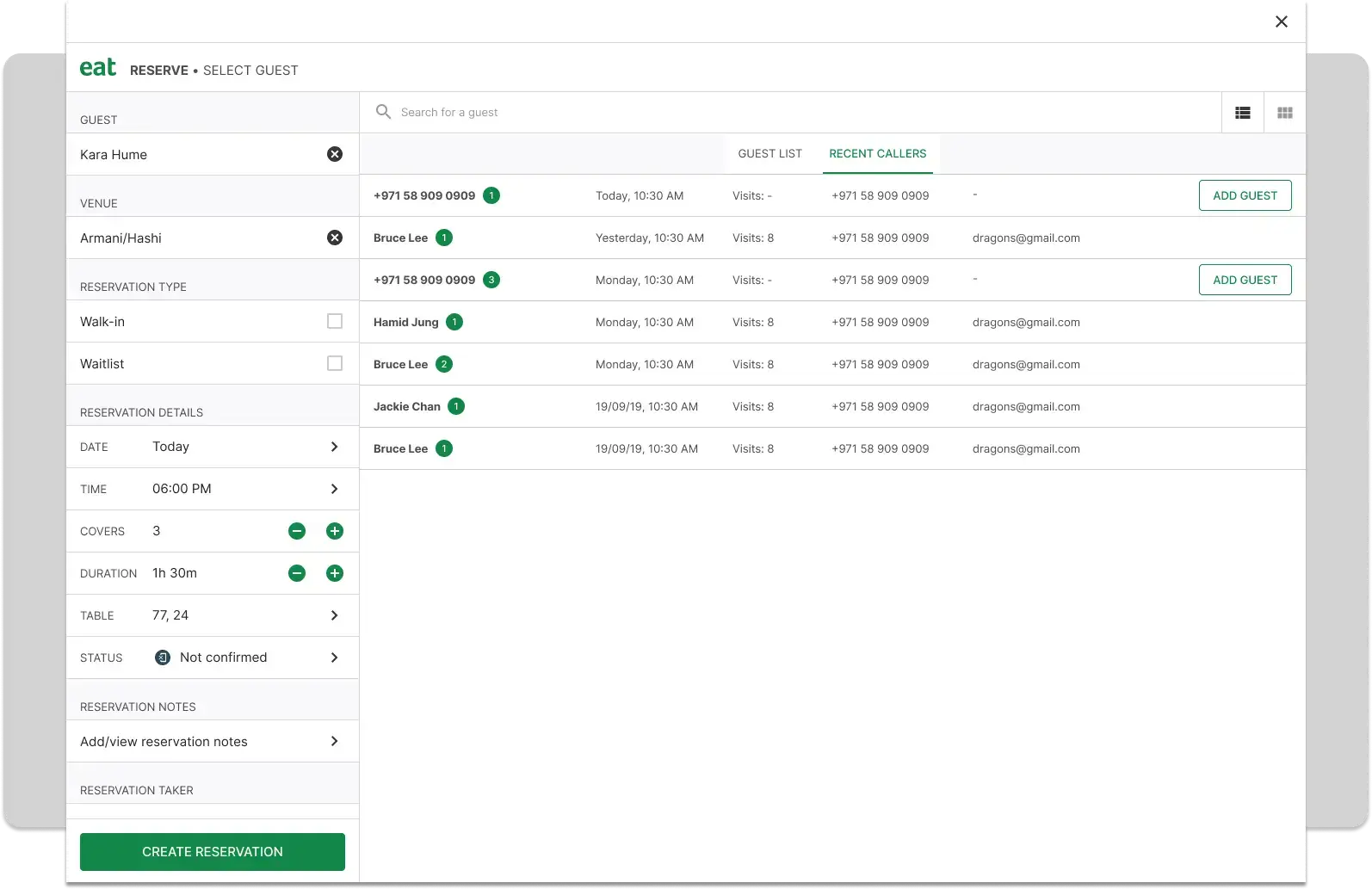 Deliver excellent customer service
Eat App's phone integration system is designed to enable you to provide the best customer service by making important guest information available at your fingertips.
Review guest history including the number of visits and guest tags before answering the call to provide a personalized guest experience
Improve workflow efficiency by transforming calls directly into reservations conveniently through the call screen
Build a strong database by saving guest records from the call screen
Guest experience is now even better with Eat App
With Eat App's rich guest management suite, you can create a strong, streamlined flow of events and elevate your guest experience to another level with tools like
Automated tagging
POS integration
Advanced customer segmentation
Personalized guest messaging
Rich guest profiles
Automated guest surveys
And to that list, you can now add phone integration - a distinct, simple way to provide an excellent customer experience.
One of the main aspects of delivering an excellent guest experience is to find the most streamlined and efficient way of doing things, and phone integration is a great tool for doing just that. Try it out today!