The latest update to our table management system focuses on some of the core features essential to restaurant operation.
Server management
A new server management section to manage waiters and servers, allows you to easily assign tables to different members of your staff and see an overview of your restaurant according to each employee.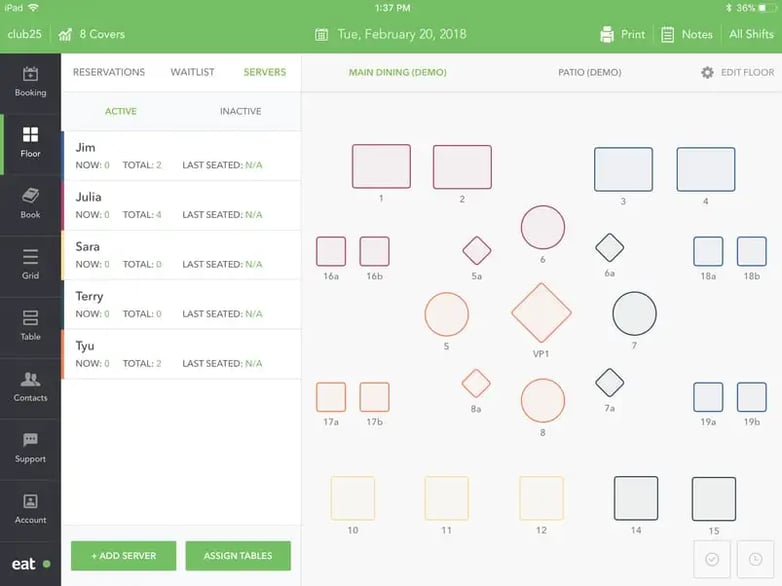 Table timers
New table timers have also been added, showing you how long a guest has been seated and how long is left until their reservation ends.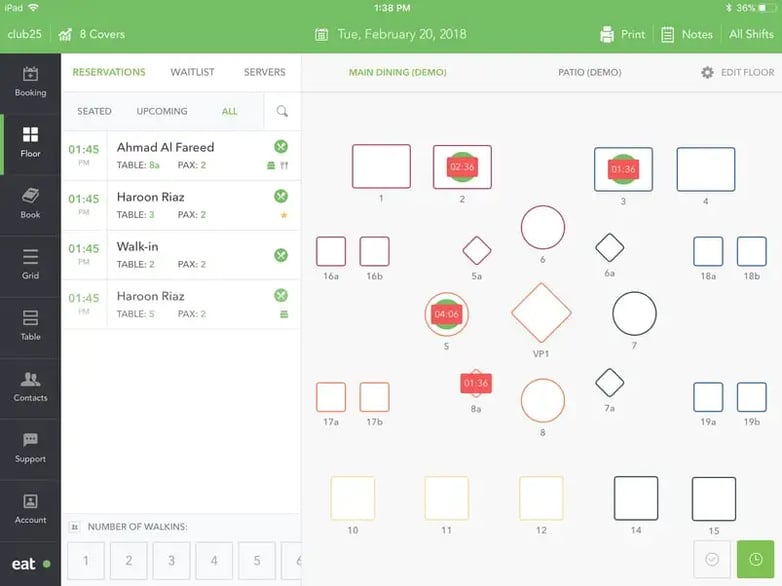 Reservation created by
A new "Reservation By" field in the 'add booking' screen, helps you better select and subsequently show who took each reservation.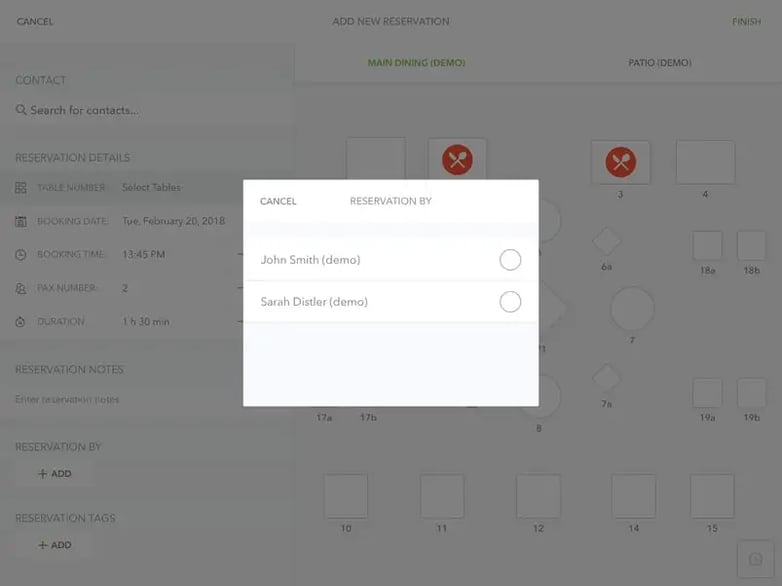 Customer tags
The new update allows restaurant operators to choose from a number of different tags to help better serve their customers. The new tags include VIP, Birthday, Graduation, Blogger, and many more.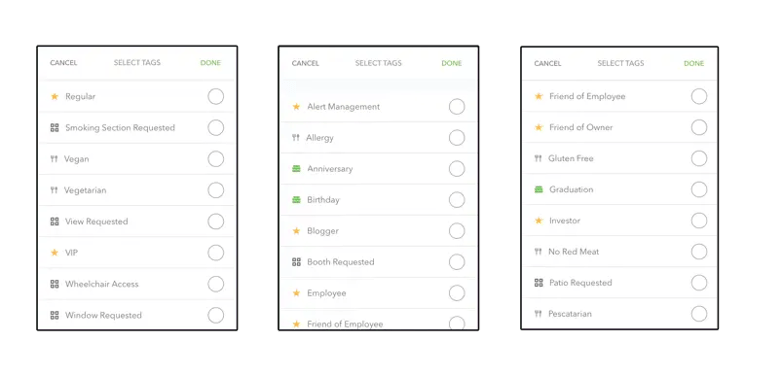 We've also made a few improvements and bug fixes to the app.