Eat App, a leading provider of restaurant reservation and management solutions is excited to announce its integration with Spades, a cutting-edge digital payment solution. This partnership aims to revolutionize the dining experience by offering a seamless pay-at-table solution for customers, providing convenience, speed, and enhanced security.
Eat App's integration with Spades allows restaurant owners to connect their point-of-sale (POS) software with Spades' advanced payment platform, enabling customers to settle their bills directly from their tables. Gone are the days of waiting for the check or struggling with splitting the bill among friends. With this new feature, customers can easily review their bills, split payments, and make secure transactions with just a few taps on their smartphones.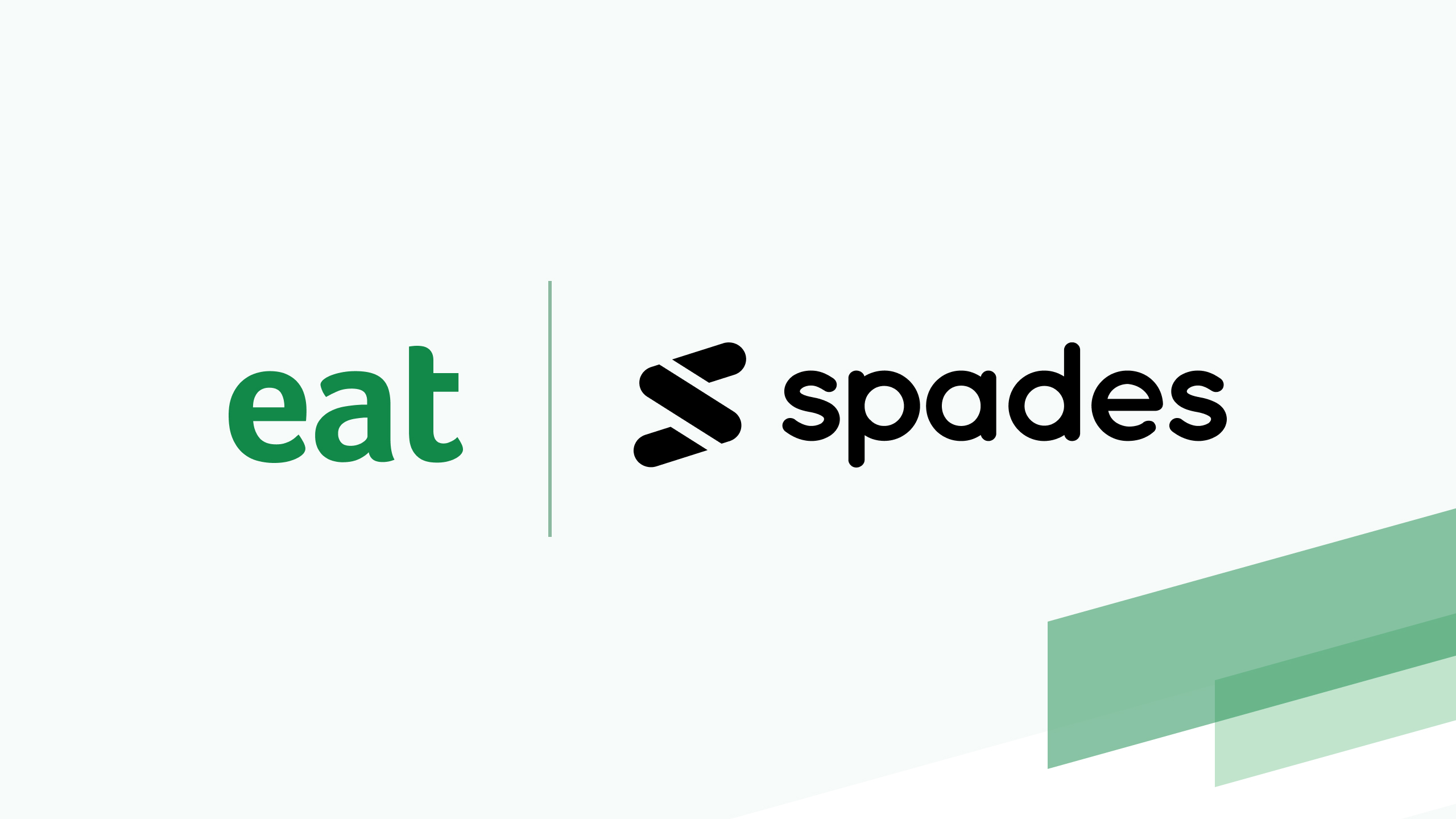 B

enefits for restaurants & guests include
Guest Never Wait: By enabling customers to settle their bills directly from their table, the pay-at-table solution eliminates the need for customers to wait for the check, providing a more convenient and efficient way to pay.

Enhanced Guest Experience: With the burden of bill settlement removed, restaurant staff can focus more on providing exceptional guest experiences, attending to their needs, and ensuring a memorable dining experience.

Increase Tips by 3x: The integration of Eat App with Spades has significantly increased tips for restaurant staff. By providing a hassle-free and enjoyable payment experience, customers are more inclined to express their appreciation through higher gratuities.

Faster Table Turnover: The streamlined payment process allows for faster table turnover, enabling restaurants to serve more customers in less time. This leads to increased revenue potential and improved operational efficiency.

Drive More 5-Star Reviews: The integrated solution empowers restaurants to collect more positive reviews on popular platforms like TripAdvisor and Google Reviews. Satisfied customers, impressed by the seamless pay-at-table experience, are more likely to leave glowing reviews, boosting the restaurant's online reputation.

Collect Valuable Customer Information: Through the integration, restaurants can collect customer information such as email addresses and phone numbers, as well as gather data on average ticket size and spending patterns. This information can be utilized for personalized marketing campaigns, loyalty programs, and strategic decision-making.
>>> Watch the video here.
"We are excited to partner with Spades and introduce the pay-at-table solution to our customers," said Nezar Kadhem, CEO of Eat App. "This integration aligns perfectly with our mission to enhance the dining experience by leveraging technology. By simplifying the payment process, we aim to provide convenience and efficiency to both restaurant owners and customers alike, while driving positive business outcomes."
"Our collaboration with Eat App brings forth an exciting advancement in the restaurant industry," said Mehdi Chraibi, Co-founder of Spades. "Together, we are empowering restaurants to offer a seamless and secure pay-at-table solution, revolutionizing the way customers settle their bills. By enhancing the guest experience, increasing tips, and enabling data-driven decision-making, we are confident that this integration will deliver exceptional value to both restaurants and their patrons."
*This feature is currently only available for Saudi Arabia and UAE customers.
Restaurants interested in learning more about the Eat App and Spades integration can click here for further information.
About Eat App
Eat App is a leading provider of reservation and management solutions for the restaurant industry. With its user-friendly platform, Eat App enables restaurants to streamline operations, manage reservations, and deliver exceptional guest experiences. Learn more here.
About Spades
Spades is a cutting-edge digital payment solution designed to simplify transactions for businesses and consumers. With its secure and reliable payment platform, Spades enables seamless and efficient payment processing, enhancing customer satisfaction and improving business operations. Learn more here.