Wapalapam is an Indian Ocean Eatery, located on the foothills of the beautiful Le Morne Brabant mountain in Mauritius. Known for its perfect setting and for turning a culinary experience into a memorable occasion, the unique and authentic restaurant was started by the famous Snowboarding World Cup champion, Rok Flander, and his wife, Gabriella in 2016.
In our latest case study, we take a look at their restaurant's ongoing success over the years and how they managed to almost double their reservations compared to bookings made pre-pandemic.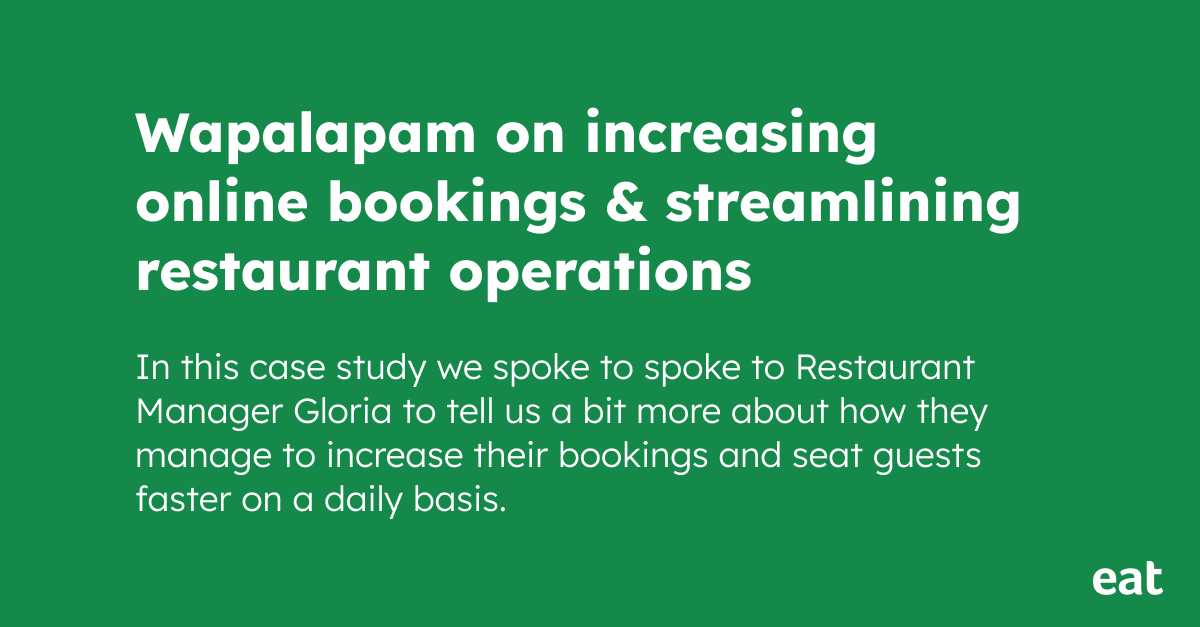 Introduction
The power couple transformed an old Bank into a shabby chic-looking restaurant, offering guests the special opportunity to eat local Indian Ocean food off the more than 100 years old wooden tables and chairs - an ambiance that fits perfectly with the beautiful environment of the UNESCO, protected by the Le Morne Brabant mountain area.
And to top it all off, the Wapalapam duo joined forces with founder and author, "Aquacasia, Culinary Jewels of the Indian Ocean," Chef Willibald Reinbacher to create a new culinary concept, which offers an unforgettable mix of authentic and artisanal offerings, "capturing the heart and soul of each island's love of food." Each year, the magnificent restaurant grows from stretch to stretch, giving guests from around the world a unique, and unforgettable experience. Subsequently leading them to branch out with a second location in Port Louis in 2021. So, how do they do it?
In February 2021, owners Rok and Gabriella started using Eat App to help them manage their online bookings and operations in general. Today, the restaurant has seen an increase in online bookings, which helped them get back into the swing of things, after the visible decrease in restaurant reservations during the dreadful Covid-19 pandemic. The restaurant received 241% more reservations during December and January 2022, compared to February 2020 which was the best month pre-pandemic.
We spoke to Restaurant Manager Gloria Reinbacher to tell us a bit more about how they manage to increase their bookings and seat guests faster on a daily basis. "We started using Eat App to have better follow up and record on reservations," she says. It was also important for Gloria and the staff at Wapalapam to give guests the opportunity to make reservations online, plan and have a clear record of reservations.
When it comes to Eat App, Gloria mostly uses our software to assist her with ongoing reservations and seating of guests. "Planning the setup [of the restaurant], ensuring staff are on duty, monitoring all bookings for our different outlets, ensuring smooth operation in general" are a few other important tasks Gloria is responsible for at Wapalapam restaurant.
Let's take a more in-depth look at how Eat App reservation software has become a useful tool for Gloria, the staff, and Wapalapam in general.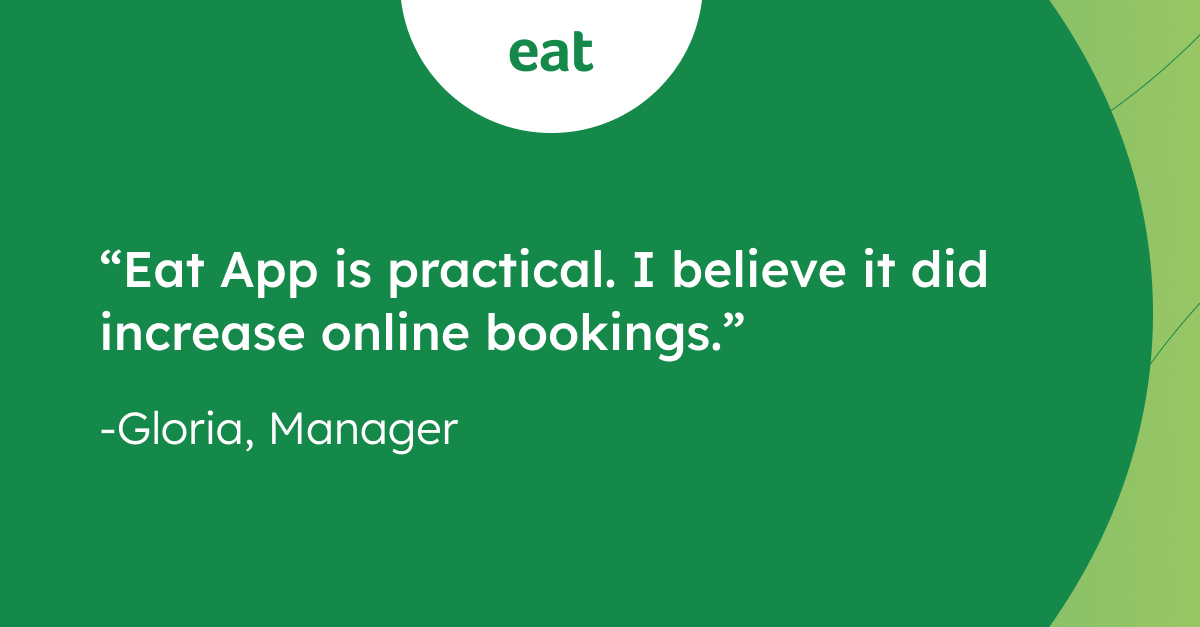 1. Increasing online bookings
Firstly, let's review how Wapalapam restaurant managed to increase its online reservations and increase their turnover rate. Eat App, conveniently helps you set up your booking widget on your online platforms such as your website, Google, Facebook, and Instagram increasing your online bookings by 57%; and best of all, the covers generated through these widgets are completely free of charge. Restaurants like Wapalapam are also completely in charge of their own reservation channels, which means they have full control over accepting or declining incoming bookings they receive online. "Eat App is practical. I believe it [the software] did increase online bookings," Gloria says.
With Eat App restaurant staff are able to manage the reservations from anywhere, using either their computer, iPad or any IOS or Android device. "It is convenient to see the whole evening planned," she says. Giving the team flexibility and control over ongoing bookings and guests. To make it even more "practical", any changes made on the devices will automatically sync in real-time across all platforms.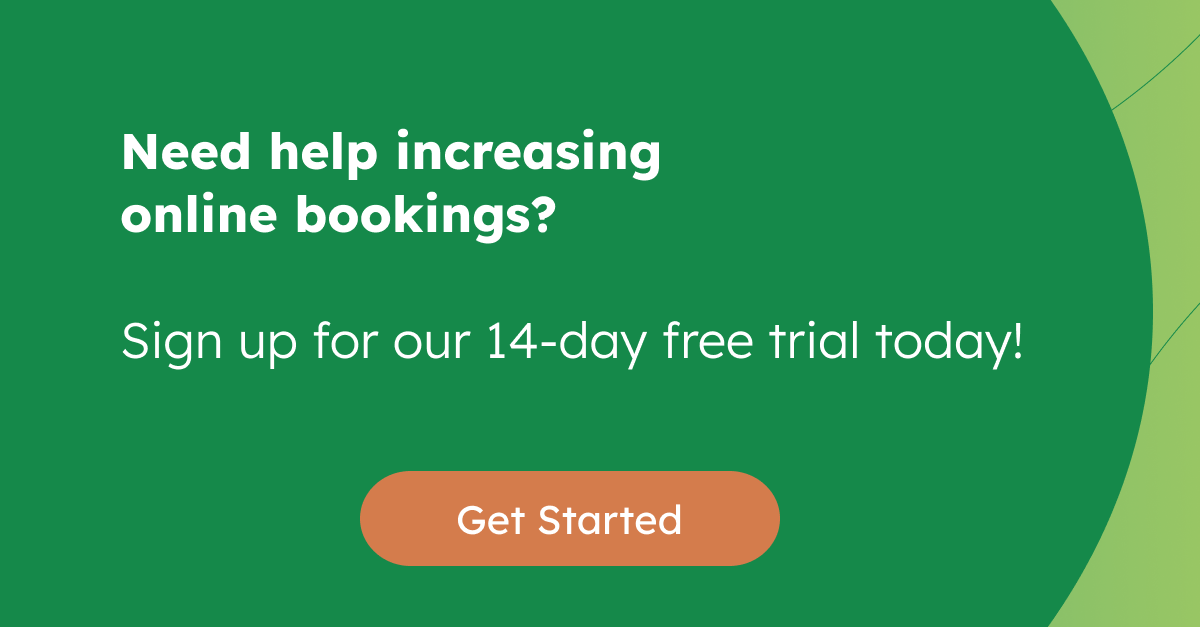 2. Building a guest database
The guest that made a reservation at Wapalapam through the booking widget is then automatically added to the guestbook along with their reservation history and contact details in case they visit again. For Gloria and the staff of Wapalapam, this has been a game-changer. They now spend less time of the day writing out details of every single guest making reservations. "We save paper, that's for sure. We also spend less time with staff on the phone," Gloria says.
After you've automatically collected your guest database, restaurants are able to use the valuable information and send guest marketing emails and SMSs. "Creating data helps contact clients in advance for changes and future booking/marketing," she says. "This information is important for feedback, no-shows, etc," Gloria adds.
When it comes to improving the guest experience, Gloria mentions this is essential for restaurants. "Loyal customers are important for all businesses as they are going to give genuine feedback and recommendations," Gloria says. The manager of Wapalapam also went on to say the feature she would recommend using to help increase guest loyalty is the "contact record and reservation system" built into Eat App.
With this important guest information, restaurants can easily:
Offer guests special discounts during non-peak hours.
Access powerful guest and reservation reports to better understand your business.
Improve guest loyalty and engagement with automated guest segmentation and email marketing tools.
Restaurants are also able to collect continuous customer feedback with automated online surveys.
3. Streamline reservations & set up your shifts
Once Wapalapam has received online bookings they use Eat App's reservation software and table management system to confirm or cancel the reservation. They also have the option to add any notes about the reservation in the system for staff members to view when these guests arrive.
A few examples of how the Notes feature of Eat App can be used:
To inform your staff of the daily specials
To let your staff know that a big group is coming for a birthday party and to have the tables ready
To communicate if a certain dish is out of stock
This feature not only helps the restaurant to create a better guest experience but also helps give staff full control over managing the reservations.