Whilst digital reservation systems significantly improve restaurant operations - they aren't without their problems. A common complaint of front-of-house staff is the time it takes to enter data into a digital system. In this article, we discuss a feature of Eat App called Grid View and how it helps front-of-house staff speed up their job.
The Problem?
With software, the process of adding a new reservation is often cumbersome and requires restaurant operators to manually enter guest details. This can lead to a process that is slower than using pen and paper.
One of the goals of Eat App is to significantly speed up the time it takes to input reservations into a software-based reservation system compared to other providers.
Grid View: The Solution
One of the main features of Restaurant Manager by Eat is "Grid View". Grid view is designed to remove as much typing as possible from the reservation process.
Instead of restaurant operators having to manually type out guest details, grid view uses pre-selected guest details to speed up the booking procedure.
How it Works
Grid view is a simplified layout of upcoming reservations displayed hourly. Staff can quickly see all reservations on a particular date along with the ability to scroll between reservations made hour by hour. As well as speed, Grid View is also designed to allow managers to match kitchen capacity with dining room capacity on the fly. You can read more about this feature here.
Grid view is accessible from the main page by pressing the "Grid" Tab on the left of the app.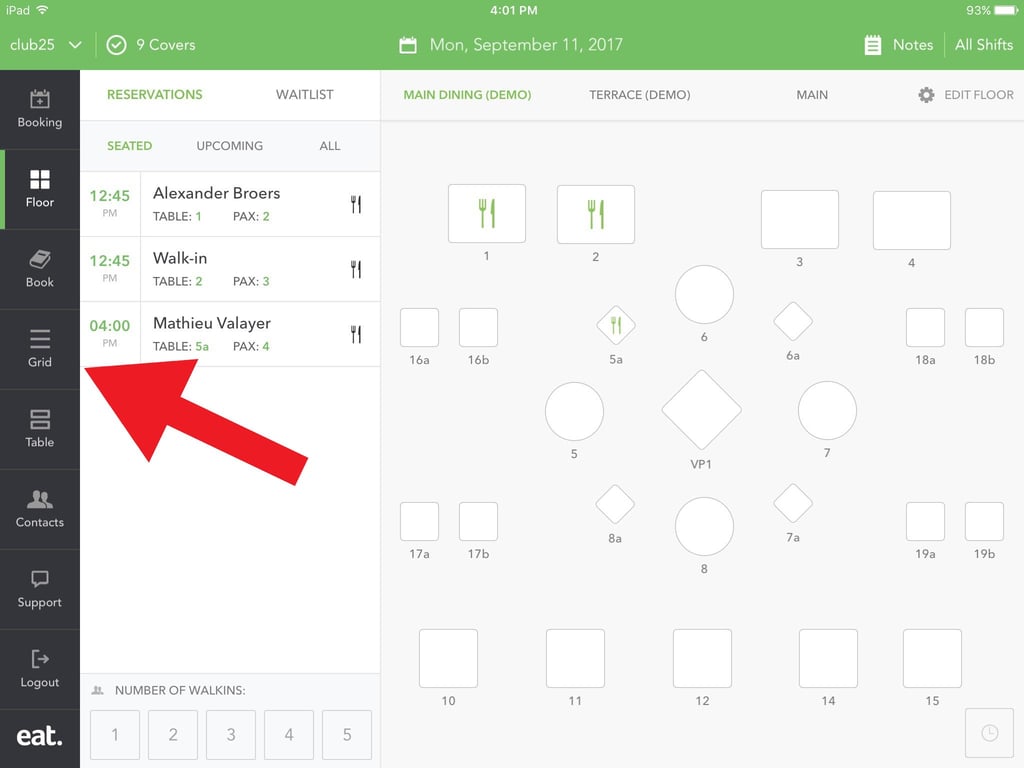 How to enter a booking in seconds using grid view.
1. Select party size from the bottom of the screen.
2. Scroll to the desired hour.
3. Tap 'add booking' for the chosen time slot.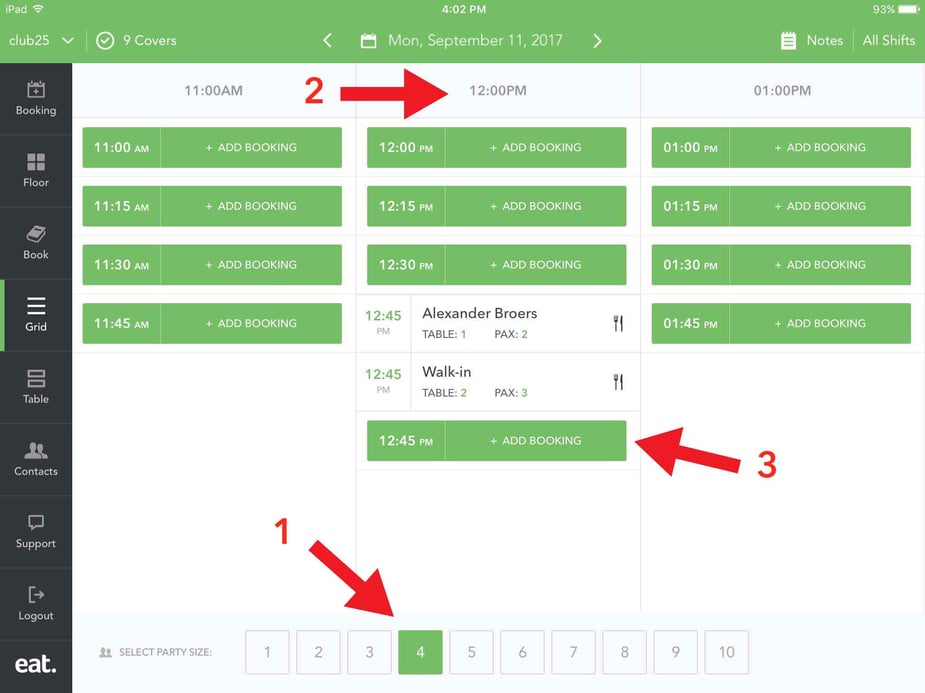 After tapping 'Add Booking' the reservation page appears with reservation details already plugged in.
4. Add guest information and select table.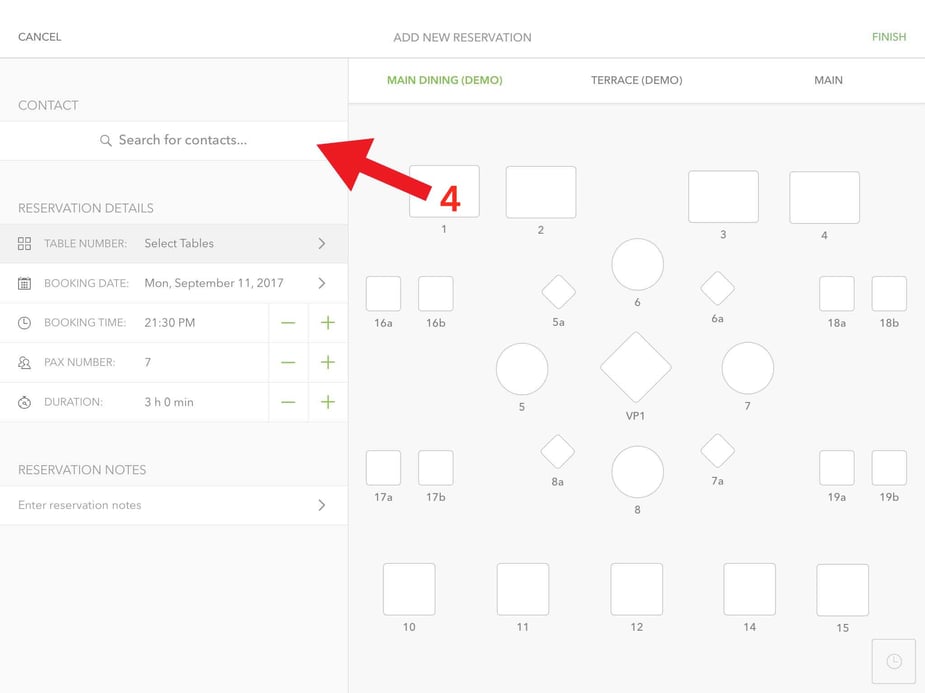 5. You're done!