Over the past year, Riyadh's restaurant scene has changed significantly, with pop-ups and permanent locations for some of the biggest names in the food industry in the region and around the world vying for customers with some of the best locally developed concepts. This has resulted in unquestionably one of the world's fastest-rising dining scenes. All the more reason we thought to compile our list of a few of the top restaurant contenders in the region.
So, without further ado, here is our list of the must-eat places in Saudi Arabia's stunning city.
Must-see restaurants in Riyadh
Introducing the breathtaking Clap Restaurant; one of their strong suits is to produce a sensory Japanese eating experience, where they skillfully blend tradition and innovation. And to top it all off, is the spectacular location.
Take a peek at their menu.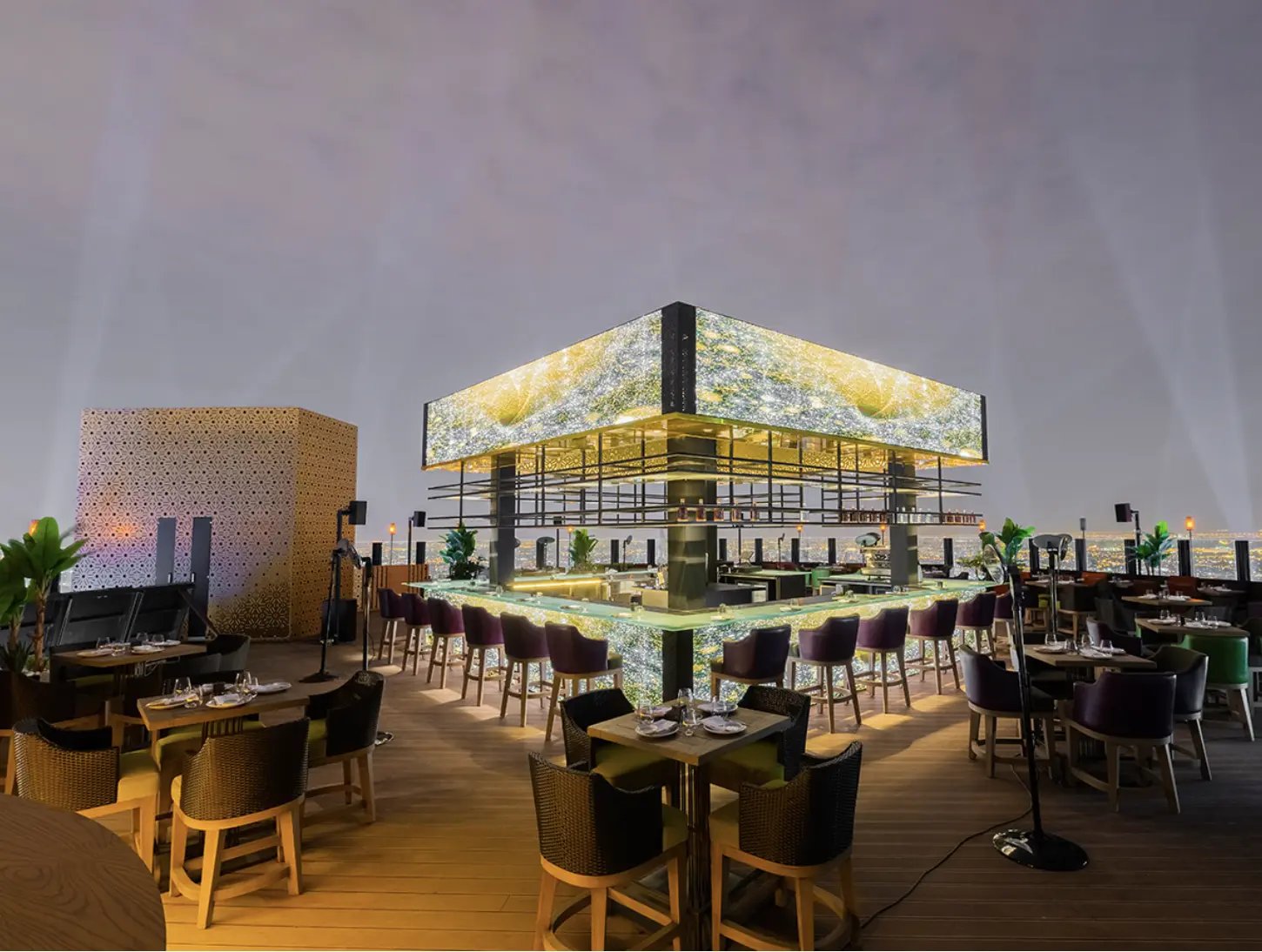 The city-slick restaurant is set on a rooftop overlooking DIFC and has a mood that is undoubtedly more reminiscent of New York or Tokyo than DIFC, which works to its benefit. Clap, which is divided into three spaces (the dining room, terrace, and bar), aspires to be everything to everyone—but, critically, not simultaneously. This unique location, which is now open at its new permanent location in Ramla Terraza, captures all the charm it should and then some.
Clap's successful pop-up during Riyadh Season at the end of the previous year was evidence of how successfully the area's customers have embraced the restaurant's enticing, contemporary Japanese omakase ambiance. One thing is for sure, guests should be ready to expect the unexpected.
Want to know more? Visit their website today.
A simple mistake plenty of restaurants make is to have way too many concepts. Thankfully, Cipriani walks this line as gracefully as some of its most notable patrons (Charles Chaplin and George Clooney, among others, have visited Cipriani's original Venice location throughout the years).
Situated in one of Riyadh's most prominent neighborhoods, with roots in the four-generation family's history and legacy, Cipriani Riyadh offers a traditional yet timeless and energetic ambiance. The end effect is top-notch food that is more classic than flouncy, with a dining area that looks like it came from Frank Sinatra's New York City mansion.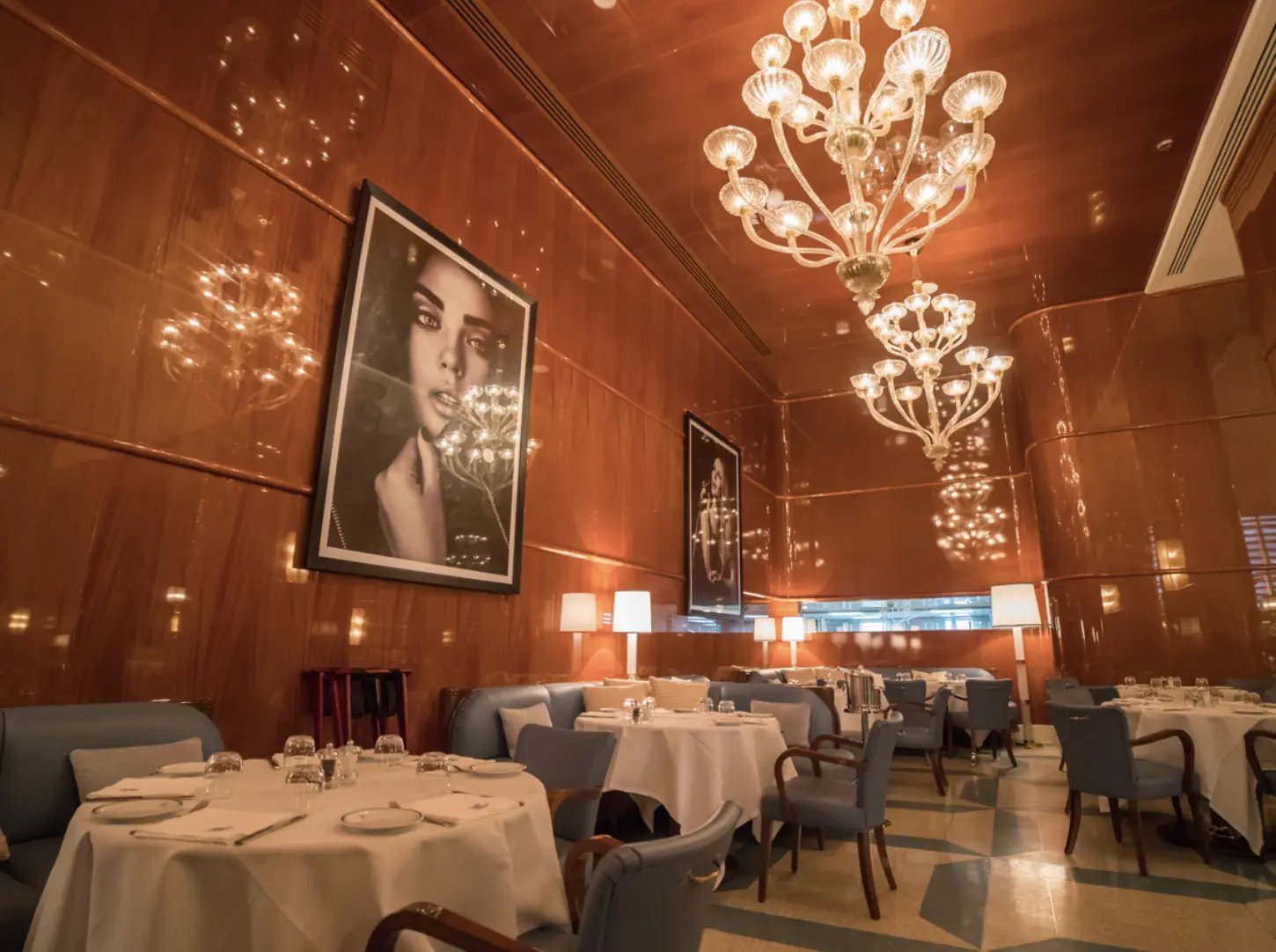 Cipriani welcomes customers with Murano glass chandeliers, a floor covered in a blue and white terrazzo pattern, high gloss oak tables, and custom blue leather seats. The restaurant's signature Italian cuisine features traditional Venetian specialties. This is most definitely not a dining experience you want to miss.
Take a look at their designer interior, food, and more here.
Since its debut more than ten years ago, LPM has established the standard for swank, high-end dining in the GCC. Its growth into Doha and Riyadh (joining Dubai and Abu Dhabi) is considered a sign that both cities are improving their restaurant scene because of its reputation. LPM is a staple because of the lively environment and excellent (but not overly complicated) Nicoise cuisine it offers.
Described as mouthwatering, the restaurant only uses the best ingredients found around the French and greater Mediterranean Riviera. This includes classic, specialty drinks, and rare wines. Guests can expect a setting that was undeniably influenced by Côte d'Azur's La Belle Époque. In short, LPM is people, music, art, and camaraderie. Incredible harmony fills the space as the palate is in beautiful accord. Make sure to visit this spectacular restaurant.
Curious to see more? Take a look at their menu here.
Since Coya initially launched in the GCC, it has significantly improved the entire perception of the fine dining scene. Dubai was the first location, followed by Abu Dhabi, Doha, and Riyadh last year. Due to a persistent focus on using fresh ingredients and creating delectable, straightforward meals, Coya has been one of the first restaurants in the area to truly embrace Peruvian cuisine and has outlasted countless pretenders. Coya's food is best enjoyed in a group, so be aware that more truly is merrier here.
COYA Riyadh is an engaging experience inspired by the colorful Latin American culture that is more than just a restaurant. Let yourself be transported on a multi-sensory adventure as soon as you step in, starting with the artwork on the walls and ending with the tribal sounds of COYA Music.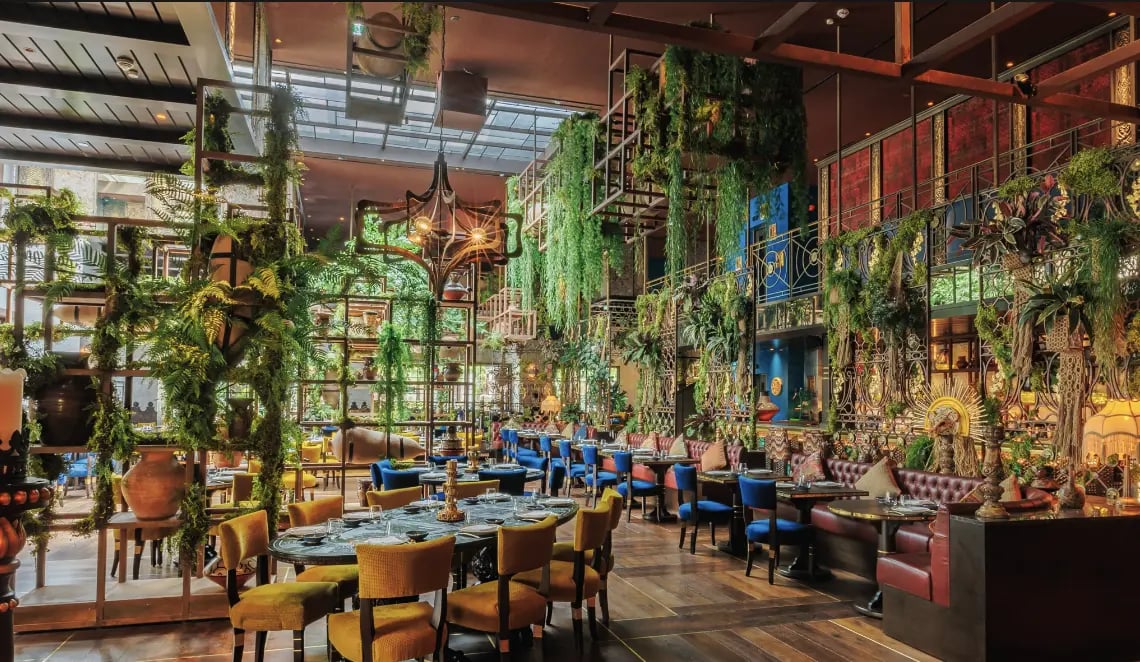 Midtown-based ROKA delivers to Riyadh its distinctive brand of modern Japanese Robatayaki food. The urban-styled restaurant and terrace ROKA Riyadh boast live-edge hardwood worktops, old-growth wood, and Japanese rice paper walls. In the middle of the City, the outdoor dining area is a tranquil sanctuary of landscaping.
Take a look at the magnificent menu here.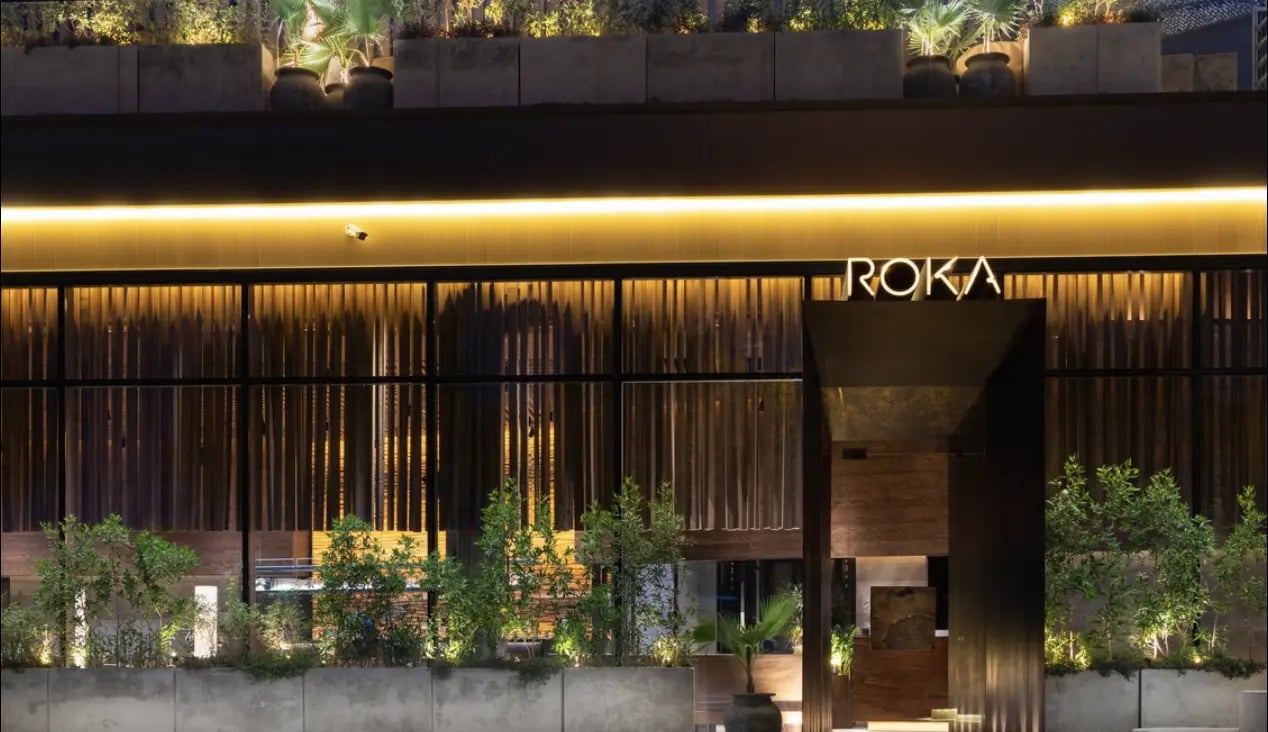 The open kitchen theatre, which chooses to highlight the usage of the Japanese robata grill, is just as alluring as the imaginative and miso-heavy meal. The recent expansion into a beautiful two-story venue in Riyadh's hip Sulimaniyah district has laid down a strong indicator of what is to come in the Saudi capital, even though the Dubai branch has been a success since it began.
Want to know more about the spectacular venue, click here.
The first modern Chinese restaurant opened in London in 2001, and ever since then, it has earned multiple awards, including a prestigious Michelin star. Therefore, without a doubt It is safe to state that Hakkasan continues to be the industry leader in the region for contemporary Cantonese cuisine with four outlets already in the GCC (with a fifth one slated to open in Muscat).
Hakkasan celebrates Chinese food with time-honored methods, premium ingredients, and cutting-edge flare. A professional chef oversees each kitchen, and their passion is developing regionally inspired yet contemporary cuisine.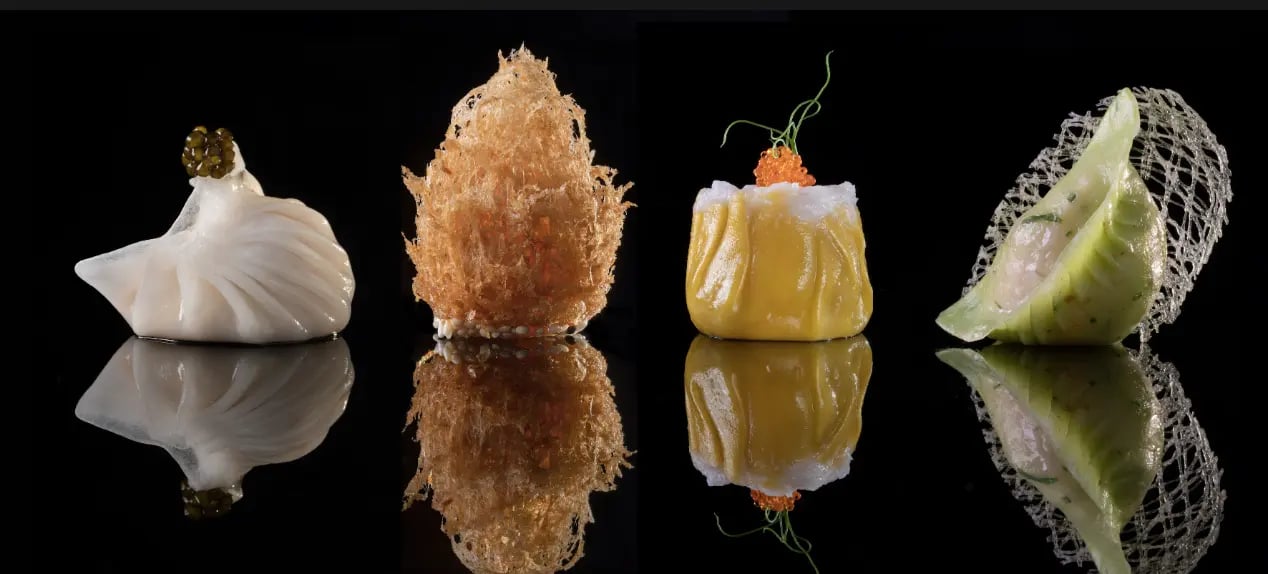 Hakkasan's menu is a gourmet balancing act of iconic dishes as well as an Only At collection made uniquely for each distinct location, and it has international outposts in some of the world's most lively cities.
View everything you need to know about the restaurant here.
Before Riyadh became a popular location to open up a restaurant, international celebrity chef Vineet Bhatia was there creating magic. While he is renowned for giving his native Indian food a contemporary and lighthearted twist, consistency, more than inventiveness, has been the key to Maharaja East's success.
Maharaja East by Vineet works hard to impress and inspire even the most discriminating diners. Their staff designs menus and dishes that incorporate both Indian and regional ingredients, fusing traditional Indian cooking methods with a cutting-edge presentation to create a unique layering of mouthwatering Indian flavors.

Guests have the option to choose from a variety of mouthwatering vegetarian dishes, delectable seafood selections, and exquisite meat cuts, as well as aromatic rice and biryanis, bread, tandoori grills, and beautiful desserts.
Be sure to experience the best Indian cuisine the area has to offer!
Take a look at the Maharaja's offering here.