Social media is an important way to reach and engage potential diners at your restaurant. Facebook has recognized this, and over the past few years, has added new features for page owners that go beyond just updating their feeds.
With Facebook's Call to Action button, restaurants can now add a 'Book Now' widget on their Facebook page. This is a great way to accept reservations directly from Facebook and to increase diners at your restaurant.
The 'Book Now' button lets customers book at your restaurant in a few clicks without the hassle of calling directly from the Facebook app. This feature can be enabled only when restaurants have subscribed to one of Facebook's official reservation partners like Eat App.
Instructions for taking bookings through Facebook with Eat
Step 1 - Log in to the Facebook page of your restaurant as an admin and click on 'Add a Button'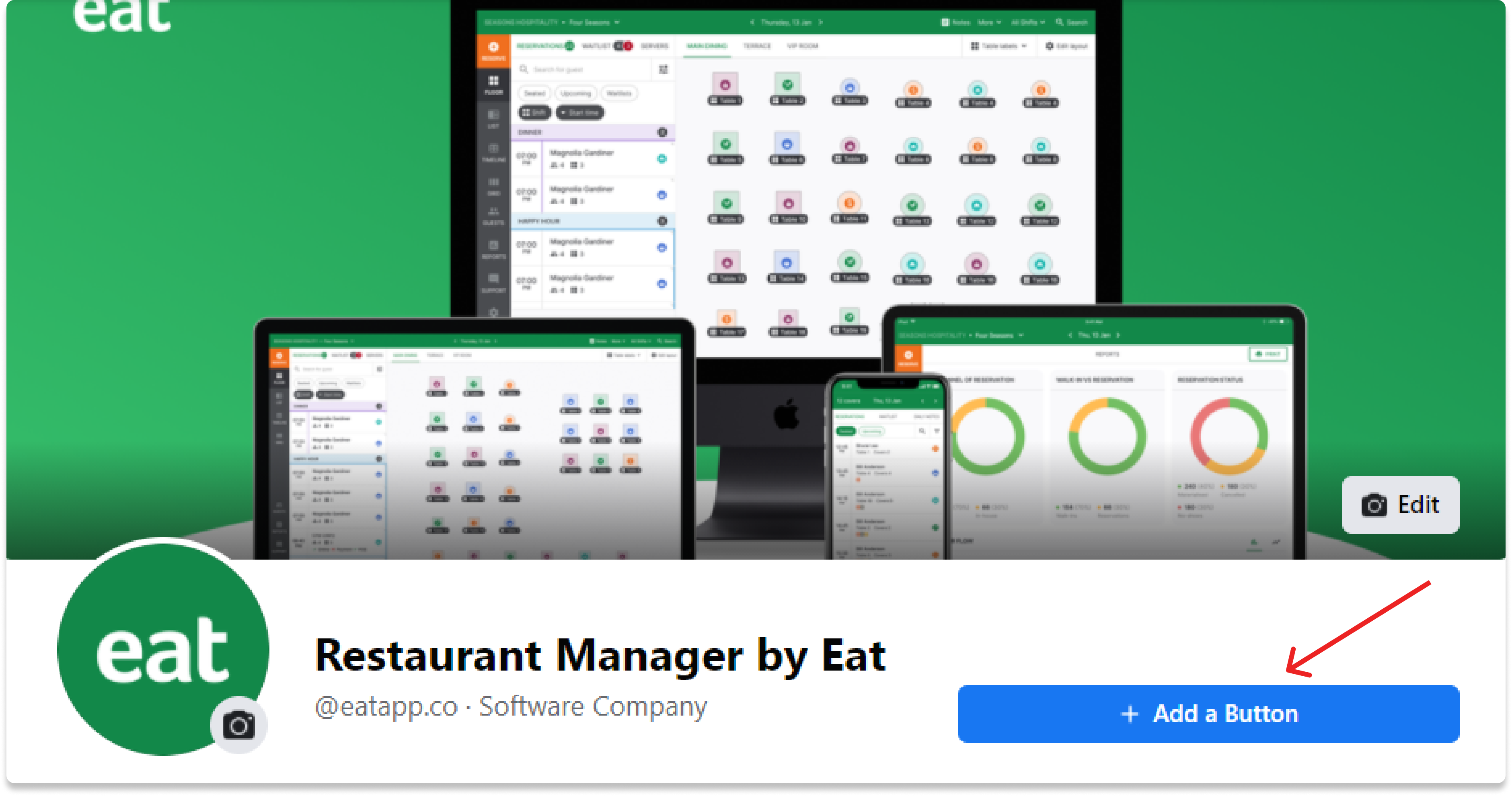 Step 2 - Select the "Book Now" button from the list of options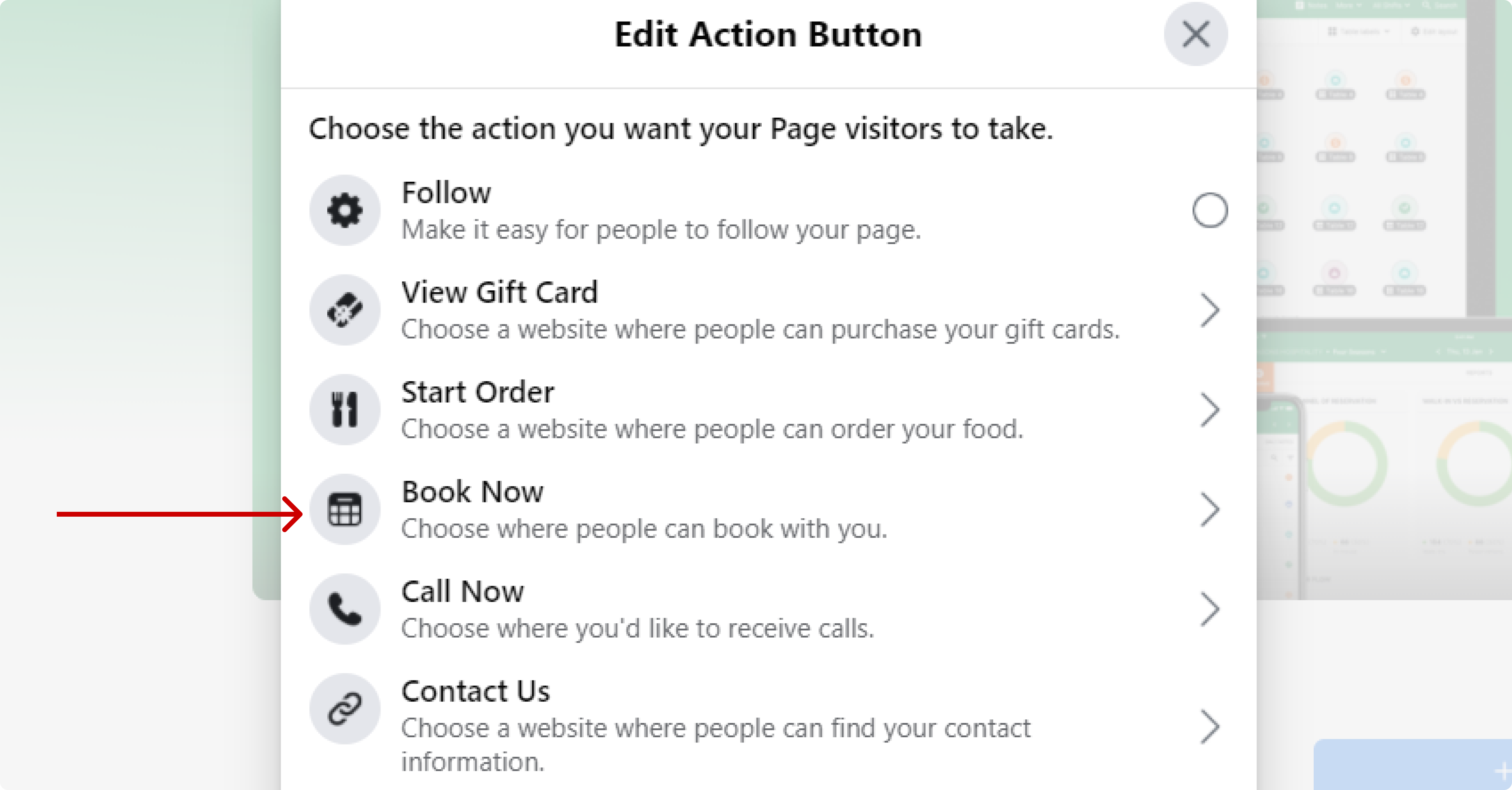 Step 3 - Click on the "Connect Another Tool" button and select Eat App from the list of options
Step 4 - An Eat App pop-up will open in another window. Log in with your unique credentials to connect your Eat App widget to your Facebook page and start receiving bookings directly.
Analytics
Once your link is installed, Facebook provides analytics that tells you how many people clicked on your booking link.
As a page admin, hover your mouse over the button and select 'Insights' from the list. Facebook will then display recent click information for your booking link.
What's next?
Now you're all set up to take bookings from Facebook, it's time to make sure people are coming to your Facebook page and engaging with your content.