If you're a restaurant owner, managing your online reviews is absolutely essential when it comes to maintaining a positive reputation and attracting more customers.
They can seriously influence consumer decisions and shape your brand's reputation. However, managing reviews from various platforms can be overwhelming and time-consuming. That's where review management comes in.
By activating review management, you can streamline the process and keep track of all your reviews in one convenient location.
In this guide, we'll walk you through the steps to manage your reviews effectively and ensure you never miss a 5-star review again.
Step 1: Choose a review management suite
To get started, select a system like Eat App that provides a reliable Review Management suite that seamlessly integrates with the review platforms relevant to your business, such as Google, Bing, and Facebook.
Set up your account, and activate the Review Management suite within Eat App. This will allow the review management platform to retrieve and display all your reviews in one central dashboard.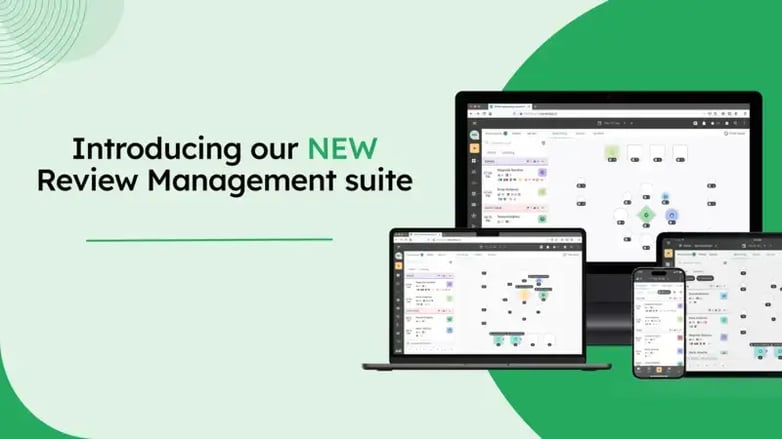 Step 2: Have a full view of all your reviews in one place
Once you've activated your Review Management suite, you can now access a consolidated view of all your reviews in one place. With this feature, you no longer need to navigate different platforms to monitor your online reviews. This centralized dashboard provides a convenient overview of reviews from various Google, Facebook, and Bing, saving you time and effort.
Step 3: Utilize quick reply templates
To streamline your review management process further, take advantage of quick reply templates. These templates allow you to create pre-written responses in multiple languages for common types of reviews. You can customize and save templates for positive reviews, negative reviews, and other specific situations. With just a few clicks, you can respond to reviews efficiently, ensuring consistent and timely communication with your customers.
Step 4: Set up negative review alerts
Negative reviews can have a significant impact on your business if not addressed promptly. To stay on top of negative feedback, configure your review management platform to send you alerts whenever a negative review is posted. These alerts can be delivered directly to your inbox, ensuring you can take immediate action and mitigate any potential damage to your restaurant's reputation.
Step 5: Receive trend reports
To gain valuable insights into your review performance, review management platforms often offer trend reports. These reports provide you with a comprehensive overview of your review ratings, sentiment analysis, and other metrics. You can choose to receive daily, weekly, or monthly reports depending on your preferences. Analyzing trend reports will help you identify areas for improvement and make informed decisions to enhance your customer experience.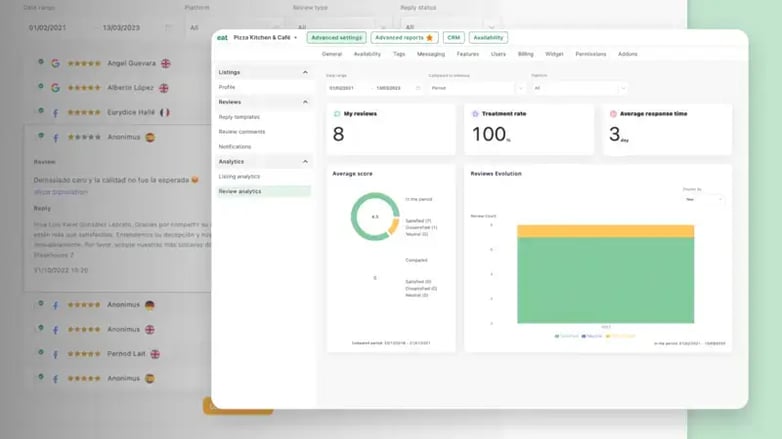 Step 6: Measure team response time
Efficiently managing your review responses is necessary. With review management, you can measure your team's response time and other Service Level Agreement (SLA) metrics in one dashboard. Monitor and optimize your response times to ensure timely and professional interactions with your customers. By consistently providing prompt responses, you demonstrate your commitment to customer satisfaction and improve your overall brand image.
By following these steps and activating review management, you can streamline the review management process, manage all your reviews in one place, and never miss a 5-star review again.
This comprehensive approach will help you stay on top of customer feedback, respond promptly to reviews, and enhance your restaurant's online reputation. With the right review management platform and strategies in place, you'll be well-equipped to build strong customer relationships and drive business success.