GBL is one of Bahrain's restaurant success stories. In just five years the company has opened four hugely popular restaurants on the island, and with a fifth opening soon they are not slowing down.
The restaurant market is Bahrain is a tough nut to crack. Centered in what's known as Block 338, Bahrain's restaurant district contains a many venues all competing for the attention of the country's small, but very discerning, restaurant crowd. Standing out here requires deep local knowledge, a unique concept and forward thinking service.
Founded by three entrepreneurs - one German, one Bahrani and one Lebanese - hence the name "GBL", the company is built around the idea of merging cultures, strong brand and a 3hands-on approach from the founding team. So far it's been a runaway success.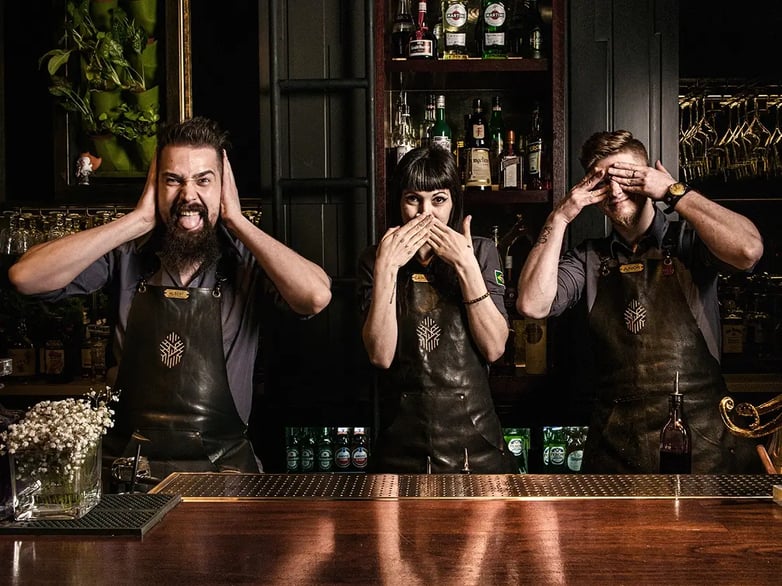 Over the past 5 years, GBL has figured out a winning formula to succeed in this market. They operate a small restaurant/lounge venue with 75 seats called Hazel, a multi menu Arabic and Mediterranean restaurant aimed more at families, a fine dining Caribbean concept called Viola, (did someone say island vibes?), and soon to open Latin cocktail bar called Escobar. GBL uses Eat App across all their venues to manage reservations, operations and guest data.
Marc, the operations manger of GBL, is clear why the group has grown so quickly. It's not just one element they got right but combination of vision, brand, team and of course customer experience.
As Marc points out "being an operator of business, whether you're in restaurants or any other sector, it's all about bottom lines and making money. Making money is great and there's a lot of restaurants who do make money here in Bahrain, but for me, something that stands out for our brand is our people, our staff and what culture we bring into the group."
Opening and running multiple restaurant concepts under the same umbrella, one has to be comfortable with uncertainty, but there is one constant we see time and again with successful operators - a relentless focus on the customer experience. For GBL, getting the customer experience right is at the heart of everything they do.

"I really feel that the quality of our staff and the service that we give to the overall customer experience is what sets us apart. That to me is what I look at as success, when I can go in there and go, "Wow, I had a really good time. I had a memorable experience."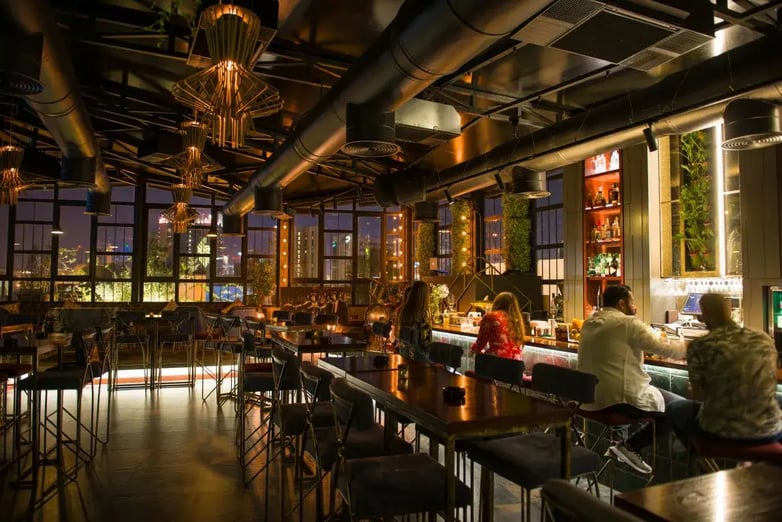 Getting it right is a delicate balance. Hazel, one of the group's most popular restaurants, has only 75 bookable seats. "That makes it really tough when you have 400 people who want a reservation every Friday", says Marc.
For any operator, this is a great problem to have, but the limited number of available covers also means Hazel wants to makes sure they are prioritizing their regulars on an ongoing basis.
This is where Eat App comes in. "It makes it a lot easier for us to track our regulars, to track our spend for customers, to track any special requests or notes that customers make", says Marc. "We give our regulars that extra bit of service. With Eat App we're able to see what table they like and what time they usually come in."
At Hazel, the host stand and main restaurant floor are on different levels so maintaining seamless communication between upstairs and downstairs is vital. "We have an Eat App reservation system in our reception, which our host staff use to make telephone/internet/SMS bookings. Then we also have the Eat App system upstairs on our restaurant floor, which obviously is linked with the reception downstairs, and it just gives a digital visual view of our reservations at any point for all our staff," notes Marc.
The system is constantly in sync across the restaurant so everyone is always on the same page and has a single source of information they can trust. "From an operations perspective on the floor, it really helps us in terms of staying flexible. If we have certain events and we have to move tables around and change table numbers, we can easily do that. So visually, for headwaiters or someone from the floor staff who wants to quickly see what's happening or some updates, it's really easy for us to check that."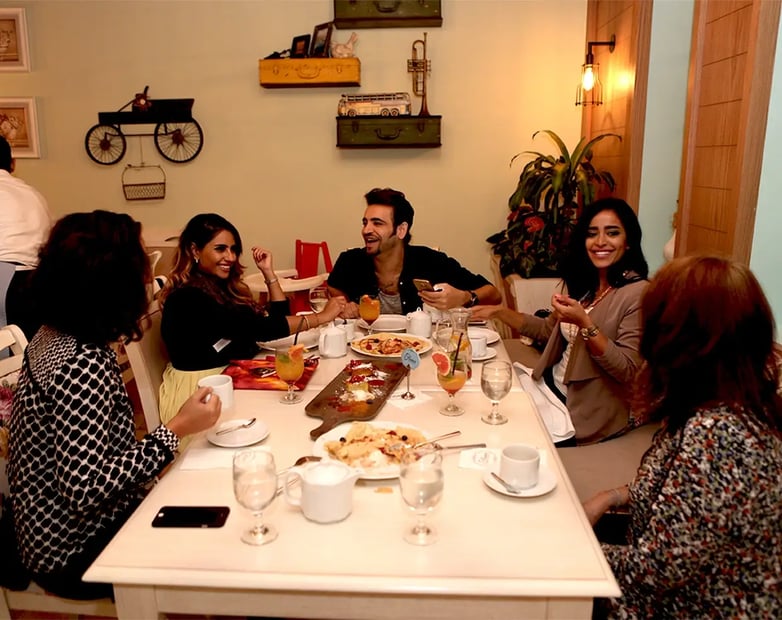 POS integration helps with keeping the regulars happy
With Eat App's industry first technology, GBL integrates their POS and reservation systems, allowing them and share revenue data across their restaurants. This technology gives the team an extra edge when it comes to building and maintaining a strong set of regular clientele.
"We can track what our regular reservations are drinking, what are they eating, without having to manually type in information. It can all be linked." says Marc. Armed with this data they can gain insight into what their most loyal customers preferences and feed this knowledge back into menu development, operations and marketing.
"This is a huge game-changer when it comes to being able to do market-specific campaigns towards a specific clientele." says Marc, "that was one thing which I really enjoyed."

Setting up the future
Whether it's fine dining Caribbean food or merging multiple concepts into one it's clear that the team at GBL aren't afraid to make bold moves in Bahrain's growing restaurant scene. With Escobar - a Latin themed cocktail lounge - that looks set to continue.

The one facet that won't change is the group's dedication to giving their best customers that extra special level of service. At Eat App, we're happy to help them on that mission.