Social media has always been a great way to reach potential diners at your restaurant and Facebook's latest feature takes that process one step further.
Facebook now allows restaurant owners to directly take bookings from their page with a 'Book Now' call to action.
The restaurants partnered with a reservation provider can now embed their online booking widget into the new call to action (CTA), allowing customers to book a table within a few clicks.
Read on to learn how you can add the new 'Book Now' button to your Facebook profile as well as a few secret tips and trips to boost your Facebook page traffic and increase restaurant reservations.

---
How to Add "Book Now" Button to Your Restaurant Page?
1. Log into your restaurant's Facebook page as an admin and click on 'Add a Button'.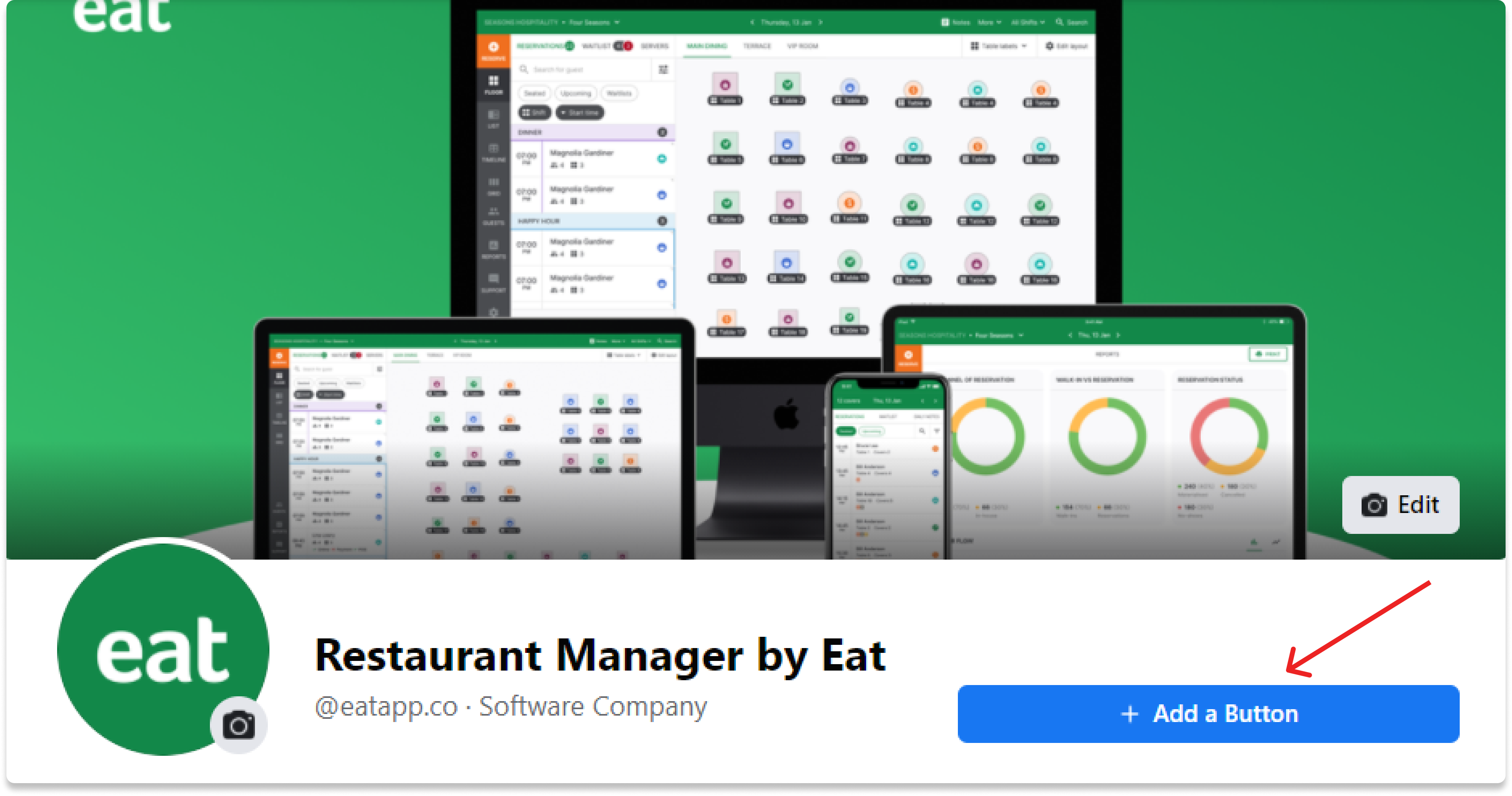 2. Select "Book Now" from the list of options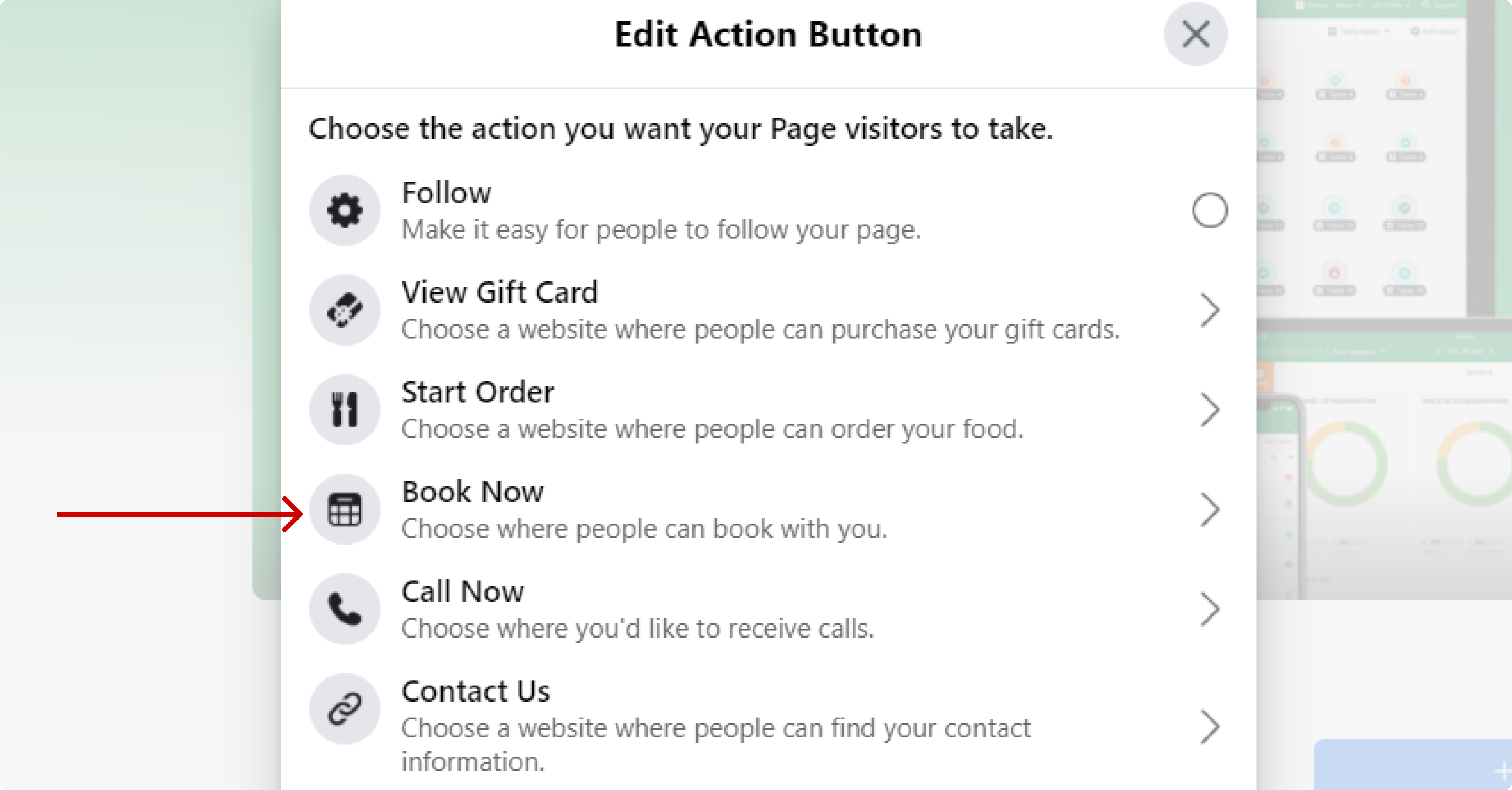 3. Click on the "Connect Another Tool" button and select your reservation partner from the list (only official Facebook reservation partners like Eat App will be available on the list)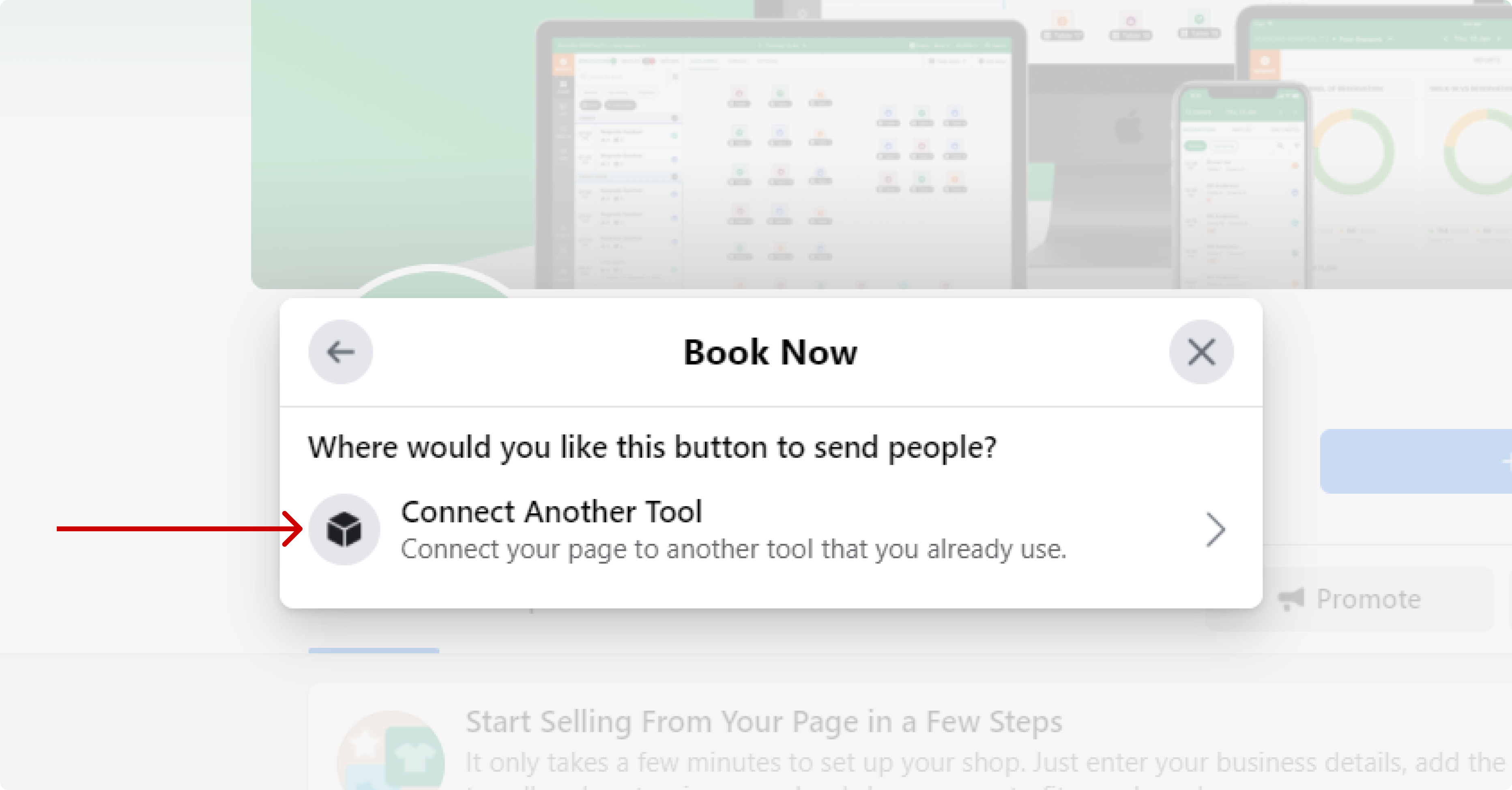 4. Once you select your reservation provider, a pop-up will request you to log in with your unique credentials. After logging in, your booking widget will be connected with your Facebook page and you will be able to take reservations directly through your profile
3 Tips to Increase Reservations Through Facebook
1. Complete your Facebook Profile
The most important aspect of running a Facebook Page for your restaurant is making sure that your profile is complete and always up to date. The first thing a potential customer will do after discovering your restaurant is going through your Facebook profile for more information. Make sure there is enough there for them to get a clear picture of your business.
This includes:
Uploading a menu
Adding operating hours
Contact information
Specifying cuisine type
Accept bookings with a "Book Now" button
2. Schedule posts for the weekend
Restaurant operation is a full-time job, and this means you don't get to take a break over the weekend. To account for spikes in weekend traffic, schedule Facebook posts to go live even when you're not working. Dedicating a couple of minutes every week to do this will mean you have a constant stream of engaging content for your followers.
3. Promote your page with Facebook Ads
When it comes to online advertising, Google isn't your only option. Facebook has a highly intuitive and effective ad manager that can help your restaurant reach massive amounts of potential guests. You don't need a budget in the thousands to achieve success, anything from $50 to a couple hundred is enough to reach a good-sized local audience.
Facebook Analytics For Your Restaurant
Once your reservation link is installed, Facebook provides easy-to-access analytics that tells you how many people clicked on your booking link as well as a number of other meaningful metrics.
How to view them?
As a page admin, hover your mouse over the button and select 'Insights' from the list. Facebook will then display recent click information for your booking link.
---