A target market for restaurants is the diners who a) you are hoping to attract and b) are most likely to eat in your restaurant. The perfect restaurant target market lies where these two groups overlap.
In the words of Gordon Ramsay, "To succeed in the restaurant industry, you must speak the language of your target market and offer them a taste of what they desire."
New restaurant owners get carried away trying to cater to everyone simultaneously. But there is no such thing as fitting to everybody's taste.
The restaurant industry is highly competitive and if you want to stay at the top of your game, get to know your target market and satisfy your ideal customers.
Read on to discover how to identify your target customers with our step-by-step guide.
Key Takeaways
Run a competitor analysis to identify market gaps and get to know your future guests.

Analyze demographic information to learn where your customers are coming from.

Understand the behavior of your ideal customers and craft the best customer experience for them.

Leverage digital technology and social media to hit the right target market online.

Design a user persona to tailor your brand message and voice.
Why you need a restaurant target market
"Understanding your restaurant's target market is like having the secret recipe for success." - Bobby Flay, American chef and restaurateur
Knowing your restaurant's target market is the key to grasping the core needs of your target audience and crafting the experience they crave.
Here is what you can learn from your target market:
Who fits the profile of people who will bring you the most foot traffic?
Where you can find potential customers who are interested in your restaurant concept.
How to design a marketing strategy that will resonate with your customers.
Which restaurants in the area are your top competitors?
Marketing strategies are a valuable part of any restaurant business. They are the way to attract potential customers so you can win them over with a delicious and attentive offer.
Target market analysis is the basis of marketing strategies for the restaurant industry. Identifying the right target market enables you to determine which channel of communication you will use to lure the customers in - local marketing, social media, niche marketing, mass marketing, etc.
However, the target audience is not only viable for the marketing efforts. It is the essence of brand development and it helps you shape your restaurant according to the customer needs.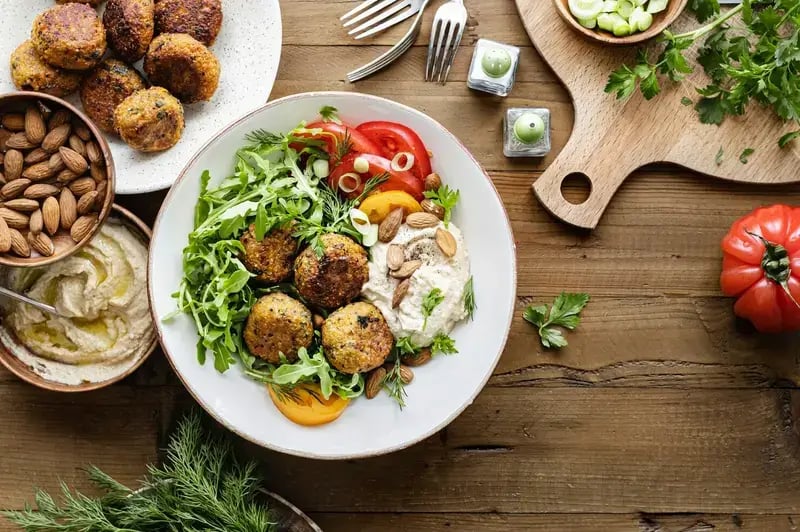 Let's say that you want to open a vegetarian restaurant. Your restaurant's target audience would be the vegetarians who live in the area, probably among the Millennials and Gen Z generations. By learning who your ideal customer is and what he/she wants from a customer experience, you can design the rest of the restaurant's concept: floor layout, color palette, background music, menu items, etc.
Vegetarian restaurants have an audience that prefers a casual atmosphere rather than posh and luxurious, which is already the first insight that helps you establish the core of your restaurant look. Moreover, the perfect location for reaching your target audience would probably be an urban area that gathers young professionals.
The goal of identifying your target market is to set the ground for business development.
The questions that the target market answers are referred to as the 4P's:
Product - Improving your product to satisfy the needs of your guests.
Price - Pricing your menu items according to the target market's spending habits and the competitors' pricing.
Placement - Choosing the best location for your restaurant.
Promotion - Deciding where to put your marketing efforts to reach your customers.
The impact target markets have on your business plan
"Your restaurant's target market should dictate everything, from the menu to the ambiance." - David Chang, American chef and writer
The target market influences every little detail of your restaurant business. Once you get to understand your ideal customer, you are ready to write your business plan. Here is how to write a perfect business plan while bearing in mind the needs of your target guests:
Concept - Your concept must align with the values of your future guests. If your target audience is ecologically woke, healthy food or vegetarian restaurants are good ideas.


Mission statement - This statement speaks directly to your guests on behalf of your brand. It is the foundation of your relationship so it needs to resonate deeply with them.


Menu - Keep your menu clear and to the point. Offer the cuisine you know your guests will love.


Location - What are your best chances to succeed based on your target market research?


Competition - List your direct and indirect competition according to the most common places your target audience eats nowadays.


Marketing - Note down how you plan to reach your customers, what niche marketing you will use, and which influencers you can partner with.


Pricing - Menu pricing is the key element of your restaurant business plan. It tells you how you can make revenue and depends primarily on your target market's buying power.
How to identify your restaurant's target audience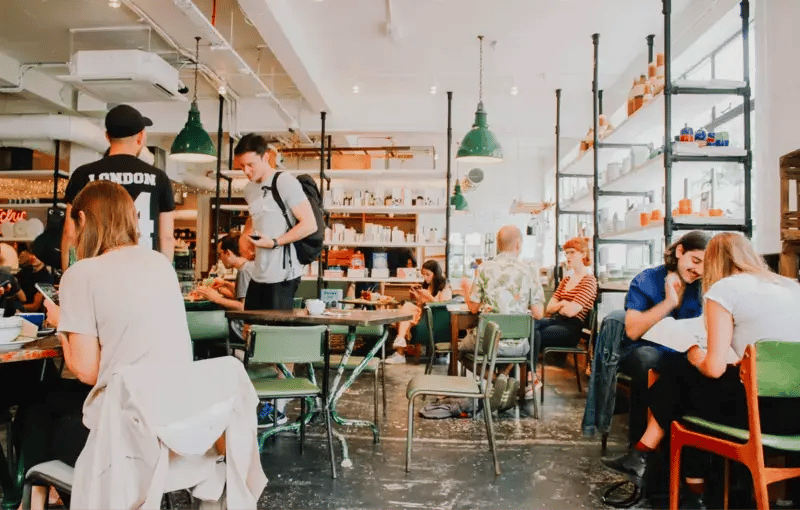 There are 6 steps in identifying the target market for your restaurant, validating your business idea, and getting started with creating the best restaurant in the neighborhood.
Step 1. Assess potential competitors
There are two ways to kick off a successful restaurant business - identify market gaps and carve out a concept for the underserved demographic, or scan what your competitors are doing and then design a better experience for the same target audience.
Either way, assessing competing businesses brings a lot of valuable insights to the table. To get to know your competitors' guests, simply visit a few of their restaurants and take notes on the types of people dining there.
Here is what you should look for:
What type of guests are visiting the restaurant - are they here for a family lunch, catching up with friends, or a business meeting? What is the average age of the guests in the dining room?
What are the guests ordering?
What is the dress code of the restaurant?
What menu items are available? What is the tone and voice of the menu - to whom does it speak?
What is the price range of the restaurant? What demographic can afford to eat here?
What is happening in the surrounding area? Are people stopping by for a quick lunch break from work? Or are they dining comfortably during their time off, in no rush?
Step 2. Organize data into fundamental consumer profiles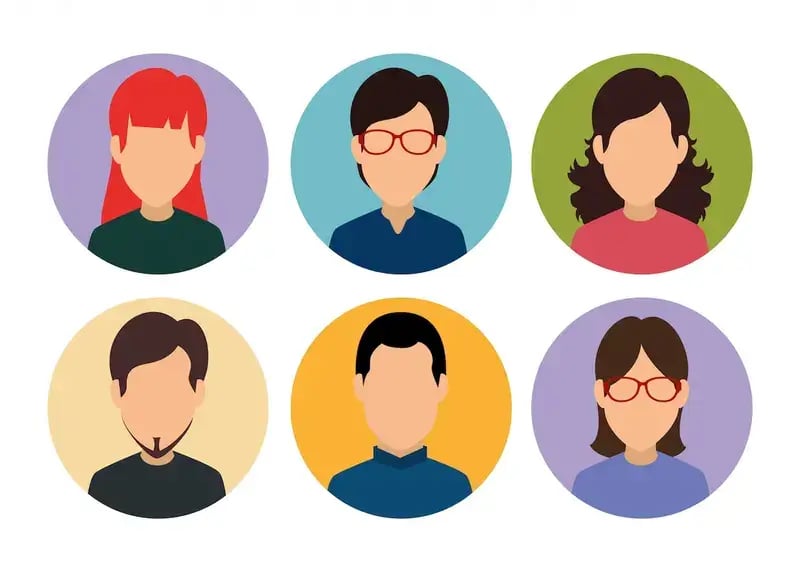 The insights you collect from direct competitors are a good start to getting to know your target market. Once you've gathered the data on the specific target market you are looking to cater to, use the consumer data to design a customer profile.
A customer profile is a rough sketch of your future restaurant guests. It usually contains the following information:
Demographic information - age, gender, geography of the target market


The economic information - the type of work they do, the income they have, the price range they can afford in a restaurant.


The type of food they enjoy - whether they eat fast food or prefer healthy food instead


How do they dress - casual, professional, elegant?


What type of restaurant ambiance would suit their needs and how are your competitors accommodating these needs


What are their values, ethics, political orientation, religion


Things your ideal customer does in their free time - sports, art, camping, pub crawling...


Digital behavior of your customer base - which social media platforms they are using, how do they discover new information
Step 3. Verify that there's enough of your ideal customer
Once you get a fair idea of who your ideal customer is, you'll need to assess whether or not they live in a large enough number in or near your area to support your restaurant.
The U.S. Census Bureau is a great source for this information. Enter the name, state, or zip code of your area, and the website will present you with information on population size, race, age and sex, income, health, education, specific characteristics, and more.
With this feasibility exercise, you'll be able to determine whether or not it is even a good idea to open a restaurant in a particular location.
For instance, if you're based in Orlando and your concept appeals to college goers with a limited budget, you shouldn't be opening a restaurant in an upscale area that's packed with residencies full of high-income earners, such as in South Eola.
A good rule of thumb for restaurant owners is to analyze the population that's approachable within the initial 1-mile to 5-mile radius around their setup when evaluating the target market for restaurants.
Whatever the age, characteristics, education, and income of the individuals most likely to dine at your restaurant, those individuals must reside or work in great numbers within a 1-mile to 5-mile radius of your eatery. The nearer the better.
Step 4: Collect behavioral and psychographic data
A target market serves more than just for validating your restaurant business idea. A target market done right digs deep into your customer base's mindset and shows you how to create a personal and emotional connection between your brand and target audience.
This type of data enables you to ensure loyal customers and increase customer satisfaction, thus generating more repeat customers over time.
Here are a few examples of popular customer types that overflow the restaurant industry:
Are you on the Gram?

Whether we like it or not, a guest who visits your restaurant just for the cool pics to post on Instagram is a target customer that can be found in each demographic. This group cares about the restaurant's vibe, design, lighting, and popularity.
Here for a quick bite

The profiles of busy little bees are quite common in urban areas. This target audience stops by for lunch in their break from work. They need a fast service that remembers how they like their steak.
Ultimate hedonists

Hedonists, gourmets, or foodies are the type of customers who care about good food - full stop. They are often willing to pay a bit more (but not excessively) for a portion they know they will enjoy. They are also highly likely to become a regular and recommend your place to everyone they know.
The Digital Nomads

In a touristic and urban area, targeting digital nomads can be a fine strategy. What this group needs is good Wi-Fi, subtle background music, and a place where they can be left alone to work.
Once you get the insight into what your customers look like, you can further dive into demographic segmentation and identify lifestyle preferences for every specific group whose needs your restaurant fulfills.
Step 5: Create your restaurant's buyers persona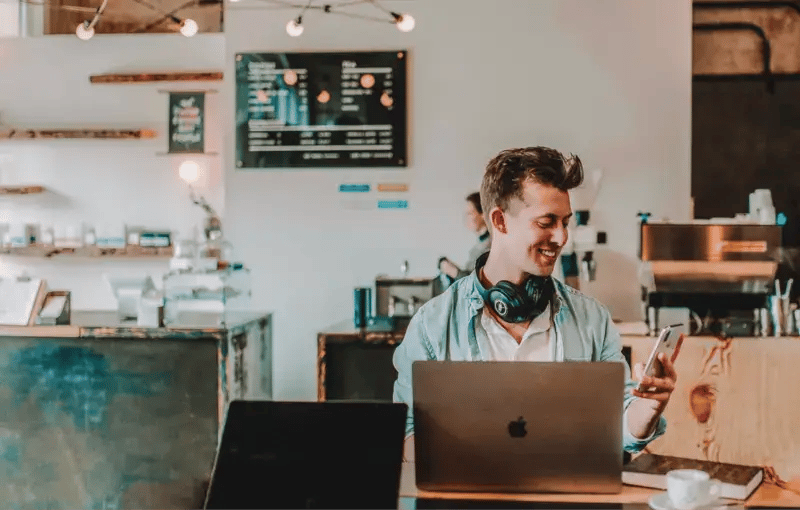 A buyer persona is a photo robot of your ideal customer. It covers the essential information about your target audience and represents the person whom you will address in your marketing strategy.
For example, your buyer persona is Nigel.
Example: Nigel is a 26-year-old freelance graphic designer. He shares his apartment with two roommates and enjoys trying new things. He will eat in a different restaurant every now and again, to try exotic and fusion cuisine. He prefers a lively atmosphere and a casual service style. He is not big on fast-food restaurants, he rather enjoys a hipster-like friendly concept and a restaurant with a "soul". He is on all social media platforms, but he is the biggest scroller on TikTok.
Thanks to Nigel, you can craft the marketing tactics to reach him and use niche marketing such as gathering positive online reviews on TripAdvisor to make sure you will be on Nigel's map. Furthermore, you can use marketing trends on TikTok to increase visibility in this particular target market.
Step 6: Reevaluate your target market after drafting your business plan
The target market is the key component for writing a business plan in the restaurant industry. However, target markets evolve, and once you fill in the rest of the business plan you should revisit your customer base to add or remove certain groups.
For evaluation of the target market, you can use direct communication with your customers and ask for feedback. Focus groups can be very helpful when you need to hear from future guests and see how they feel about the concept you decided to make. Focus group is an excellent way to collect qualitative information and genuine emotional response.
Another way to get in touch with your audience is via a customer survey. A carefully crafted set of survey questions can help you segment your target market and pinpoint which aspects of your restaurant's concept are appealing to specific customer types.
Furthermore, two-way communication with your target market should reach beyond customer research. Conducting regular surveys and collecting customer feedback is an essential part of growing your business.
With a restaurant management tool such as Eat App, you can build strong and meaningful relationships with your guests and distribute surveys to help you learn how to improve customer experience.
Conclusion
Getting to know your target market is the foundation of establishing a restaurant business that aims for success. As your restaurant develops and evolves, you need to keep up with the new trends and stay on top of the game by checking in with your competitors.
The secret recipe for starting and running a successful restaurant is talking to your guests. Enabling your guests to have a say in how your menu, interior, and concept transform ensures engaged and loyal customers who will stand by your side.
Eat App enables you to do just that - be in touch with your guests and gather their input while analyzing their order tracks, reservations, and other behaviors. Would you like to see how Eat App can help you be the best restaurant in town? Sign up for a free trial and find out today.
FAQs
Frequently Ask Questions