One of the biggest mistakes new restaurant owners make is trying to reach and appeal to everyone.
However, if you see what restaurants like Sarastro have done, you may pause to reconsider your approach.
The London-based eatery is draped with flamboyant art pieces and gilt furniture. Its USP? Mediterranean-style cuisine in a relaxed, opera-inspired atmosphere. Its target audience? People passionate about opera, food, and wine.
The truth is, without the right target market for restaurants, it's going to be a challenge to attract and retain customers.
If you want to be successful in the restaurant business, then you first need to identify the people who are most likely to dine at your restaurant.
It could be that you wanted to attract 20-30-year-olds with interest in Nordic cuisine, but it's the 50+ crowd that's knocking on your door.
The more you know about the specifics of your target market, the more refined and effective your marketing strategies will be.
Before we go any further, let's have a quick look at how a target market for restaurants is actually defined.
A target market doesn't refer to the demographic you want to bring to your restaurant. Instead, it refers to the specific group of people who are interested in buying what you have to offer.
You can't open a quick-serve pasta joint and expect your regulars to be females who are passionate about organic eating.
Likewise, you can't open a vegetarian restaurant, hoping to target young children or parents with young children (34% of children eat fast food on a given day). Embrace the fact that people have different tastes, opinions, and lifestyles, just like you!

How to define a target market for restaurants
The target market influences everything from preparation methods to dine-in experiences. Here's how to define one for your restaurant.
Determine whose appetite your restaurant fulfills
Who is most likely to devour the meals served in your restaurant? As you think of an answer, consider demographics and psychographics like age, gender, education, personality, occupation, and geographical location.
Take, for instance, a young woman in her 20s who prefers low-calorie meals – she will likely dine at a different restaurant than a mother of four (who may also have a preference for low-calorie meals, but frequently dines at a pizzeria because of her kids). Both women love dining out, but at the same time, they could opt to spend their discretionary income in very different ways.
Almost 75% of baby boomers, for instance, are trying to cut back on foods with high saturated fat, compared to only 57% of millennials and Gen X.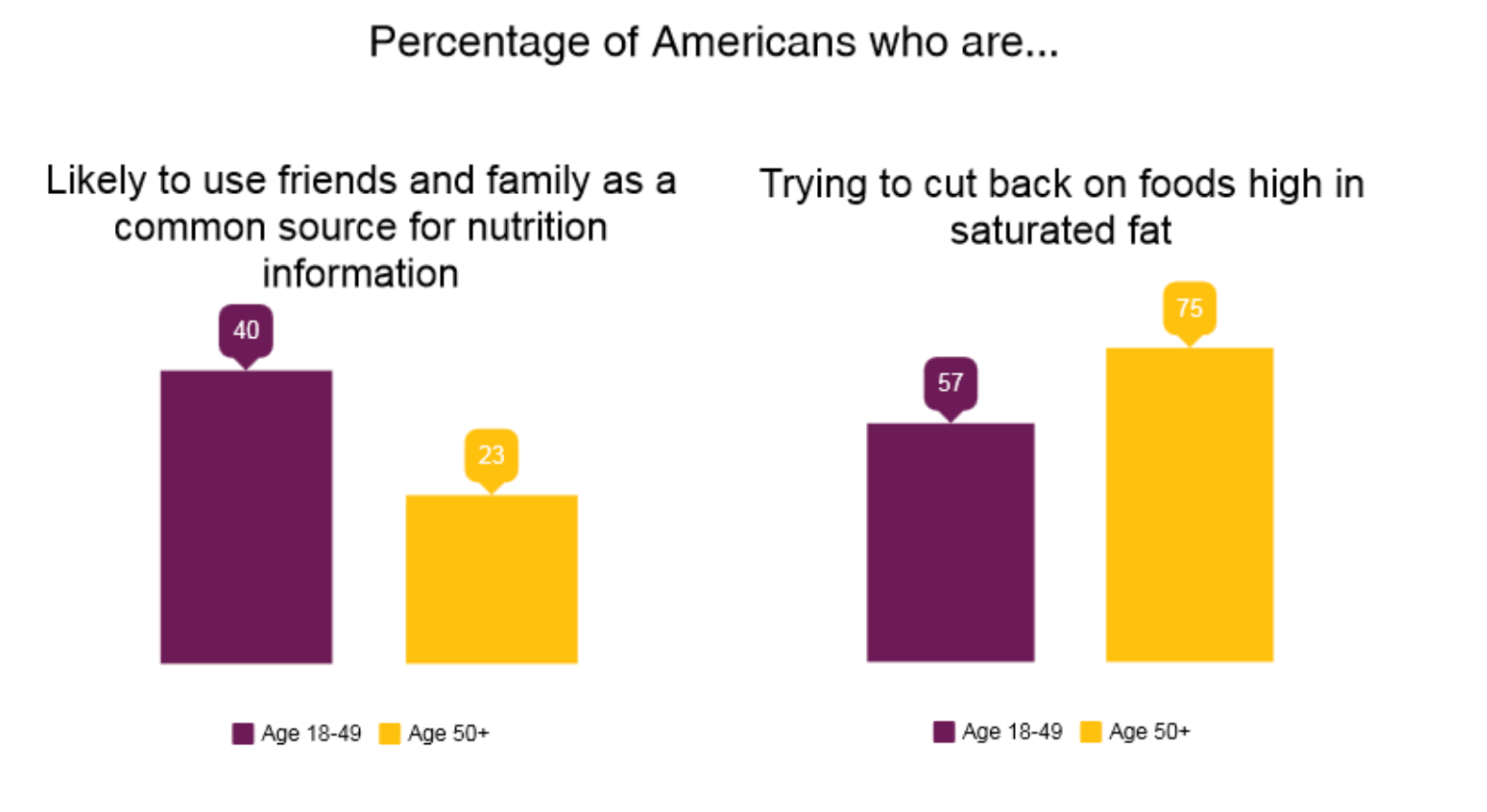 What does this mean for a restaurant? The type of cuisine and experience you offer will lead you to very different target markets.
Older diners aren't likely to occupy the majority of the seats at your steakhouse, and millennials who're conscious about their health are unlikely to show up at your burger chain on a regular basis.
Determine the demographics and psychographics that can relate to your restaurant to get a better idea of your target market.
You can determine these criteria by surveying the people who frequently dine at restaurants like yours. Ask them questions about their preferences and psychographics, such as lifestyle choices and interests.
You can also use the data from a reservation system that tracks birthdays to figure out the average age of your customers. You can also try obtaining this information from your chamber of commerce or another local organization.
Verify that there's enough of your ideal customer
Once you get a fair idea of who your ideal customer is, you'll need to assess whether or not they live in a large enough number in or near your area to support your restaurant.
The U.S. Census Bureau is a great source for this information. Enter the name, state, or zip code of your area, and the website will present you with information on population size, race, age and sex, income, health, education, specific characteristics, and more. With this feasibility exercise, you'll be able to determine whether or not it is even a good idea to open a restaurant in a particular location.
For instance, if you're based in Orlando and your concept appeals to college goers with a limited budget, you shouldn't be opening a restaurant in an upscale area that's packed with residencies full of high-income earners, such as in South Eola.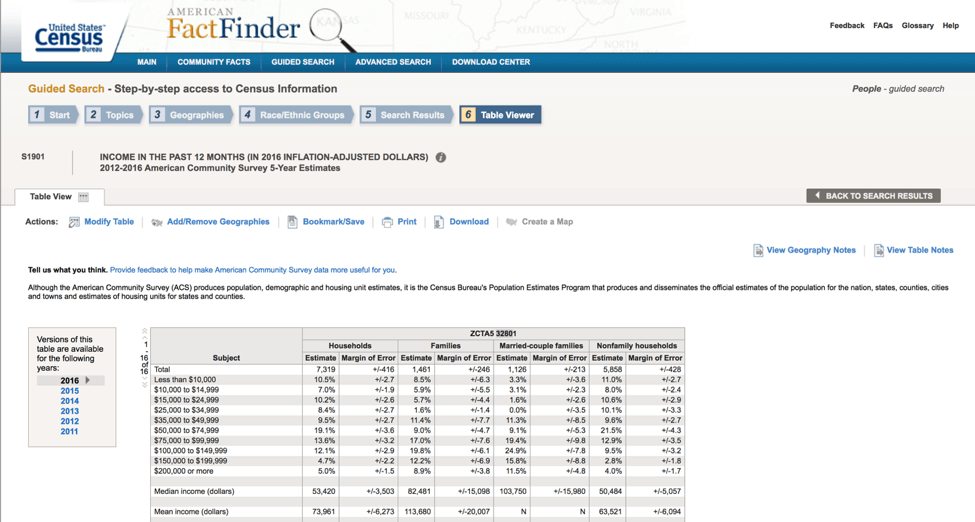 A good rule of thumb for restaurant owners is to analyze the population that's approachable within the initial 1-mile to 5-miles radius around their setup when evaluating the target market for restaurants.
Whatever the age, characteristics, education, and income of the individuals most likely to dine at your restaurant, those individuals need to be residing or working in great numbers within a 1-mile to 5-miles radius of your eatery. The nearer the better.
Assess potential competitors
Another way to determine the target market for restaurants is to assess competing businesses. Visit a few of your direct competitors and take notes on the types of people dining there.
Is a certain demographic missing from their list of regular customers? Are there many married couples in their neighborhood, but just one romantic dining spot?
See what target market they're trying to capture, so you can validate your research and identify market gaps – or carve out a demographic you think might be underserved.
In addition, analyze the different restaurant clusters present in your vicinity. Many restaurants opt to open up next to their fiercest competitor. You'll often see a KFC and a Popeyes chain in the same neighborhood, or a cluster of vegetarian restaurants on a high-end street.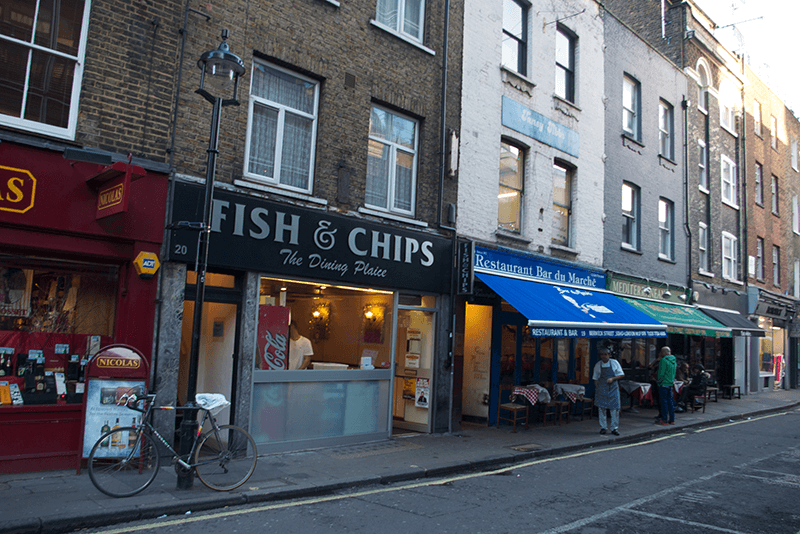 This is because a cluster of similar restaurants is likely to be serving a dense population of a certain demographic.
If you're going to be targeting a similar demographic, setting up your restaurant near the competition will establish a choice and get more locals to consider dining out when they visit your area.
You will also benefit from the overflow of foot traffic at busy hours like lunch breaks, or on Saturdays when people are most likely to eat out.
Go forth and conquer!
Defining a target market for restaurants isn't that straightforward. You'll first have to make general assumptions about your ideal customer since you won't have any concrete data.
Thereon, validating the population density of the market along with competitor analysis will help you identify whom to engage and market to. Once you're past that stage, we promise the hard work is done. Putting together a marketing campaign that resonates with your audience shouldn't be the same intense process that you just went through.