Being ghosted is not a great experience. Particularly, if you run a restaurant and have to deal with frequent cancellations or no-shows.
No-shows can severely affect the bottom line. According to one restaurateur: "We don't make any profit for the night. We only have 60-65 seats, so if 10-12 people don't show up, the profit gets thrown out the window," says Joel Best, Sydney Morning Herald.
Therefore, it should come as no surprise that restaurants no longer accept "free" reservations given that more than 20% of diners fail to show up for their seats.
According to recent data, businesses that accept deposits drastically cut their no-show rate by 55%. Online payments make sure you are paid for your time and that your client is committed at the time of booking.
So, with that being said, you've come to the correct place if you're interested in collecting a restaurant reservation deposit but you're unsure of how to go about it. In this article, we'll look at various strategies for implementing restaurant reservation deposits to safeguard your bookings and bring in extra money.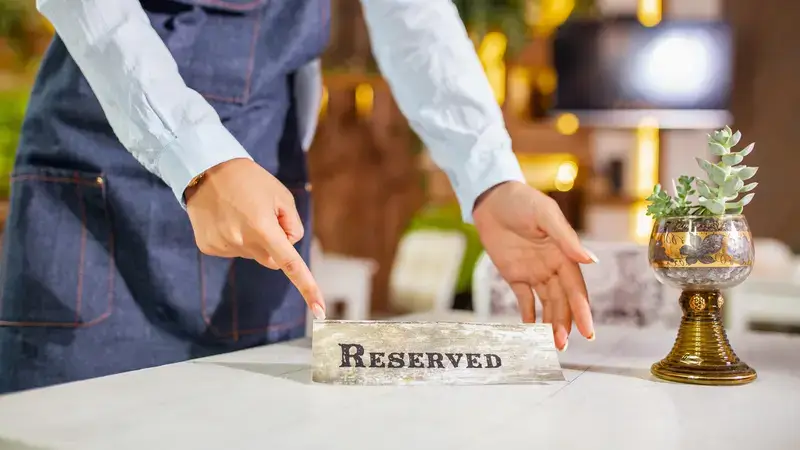 Can Restaurants Require a Deposit on Reservations?
A non-refundable deposit can be requested from guests when making an appointment at a venue in accordance with the Consumer Protection Act 68 of 2008 (CPA). In addition, it's also up to the venue if they want to ask for a deposit, especially if it will help them maintain and grow the business.
The Pros of Reservation deposits
Here are the benefits of using deposits at restaurants as well as what to anticipate.
A deposit reduces restaurant reservation no-shows
No-shows damage businesses by reducing profits, even if the establishment offers an a la carte menu. Additionally, you would have to reject walk-ins when a party cancels their prior arrangement with your venue at the last minute and your restaurant holds a table for them. By keeping a table open for visitors who won't pay for a meal, you lose money.
There is evidence that deposits lower no-show rates. By giving diners a financial incentive to keep their appointments, you can increase the likelihood that they'll start showing up.
When guests take an interest in their reservations, you may avoid taking casual reservations from those who won't show up. To keep their options open, some guests make reservations at several different restaurants on the same evening and then neglect to cancel them. Deposits work to discourage this type of customer behavior.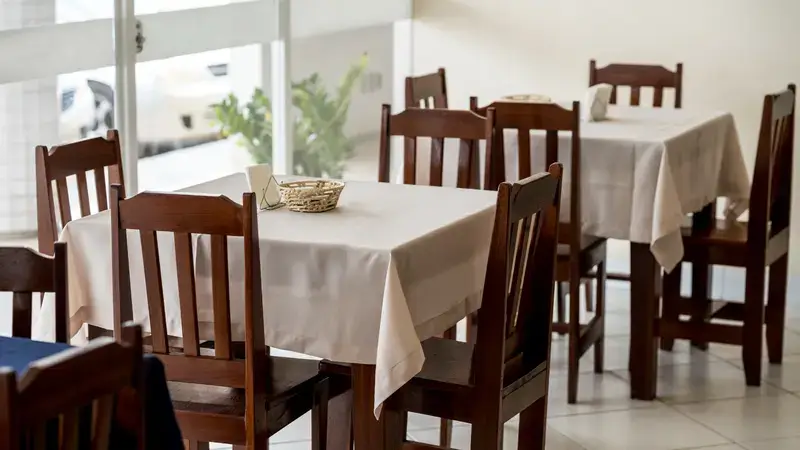 Ensure revenue is not lost
Your revenue and business can be more consistent with bookings. Knowing the anticipated number of guests allows you to plan your inventory and staffing levels. A lack of guests can result in food waste, higher payroll expenses, as well as decreased employee retention.
As a result, restaurants increase menu prices, tighten budgets, and sometimes even have to consider firing workers. Especially if it's a small restaurant trying to break even that night. By encouraging guests to show up and recovering a portion of the cover charge if they don't, reservation deposits protect your business from these types of losses.
Prepare for bigger events
However, deposits don't always revolve around reducing no-shows. For larger-scale events like Christmas Day or live music performances, deposits or the full amount up front can just be requested.
Since nobody would pay for their Christmas dinner and then not show up, the upfront payment mechanism still discourages no-shows. Additionally, it enables you to organize large-scale events, determine personnel needs, place supply orders, and generally project how much money your event will bring in.
Maintain Your Employees
As a restaurant owner, you are all too familiar with the scenario: a large table "never showed," leaving you with fewer covers and hence extra employees. They will forfeit some of their pay if you send them home or request that employees who have upcoming shifts stay at home.
By implementing restaurant booking deposits, you may safeguard your own income and, consequently, the salary of your workers, providing them with security and stability and ensuring their continued employment. This is more crucial now than ever given the shortfall of hospitality workers.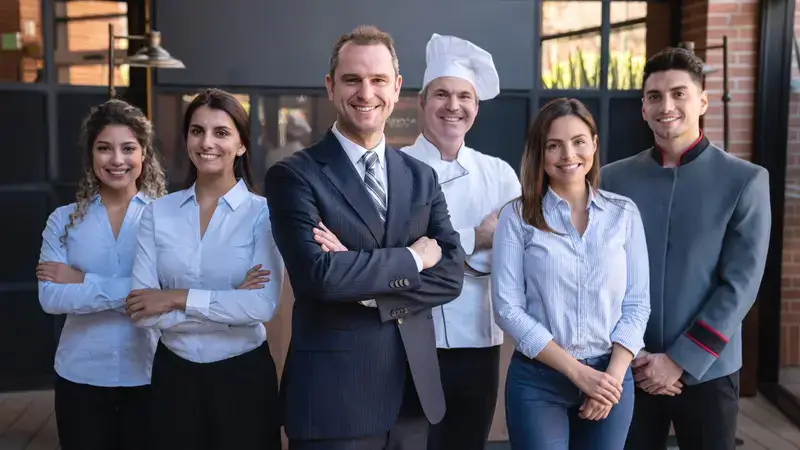 Guest Satisfaction Level
The customer's opinion of restaurant reservation deposits is last but by no means least.
Many deposit-skeptical restaurant owners are concerned about the opinions of their devoted patrons or that they will see fewer reservations. Since asking for money isn't always custom to all cultures, it's common to worry that deposits would turn away regulars or cause diners to believe you're cheeky.
However, the majority of clients actually have no problem giving credit card details or making a pre paid deposit at the time of an online booking. The public has been ready to help their local hotel business since lockdown limitations were imposed, and if taking full upfront payment is the best way to do that, then the majority has demonstrated their resounding support.
>>> Download your free guide on how to improve your guest experience here.
The Cons of a restaurant reservation deposit
Before introducing no-show fees, keep the following downsides of taking deposits in mind.
Reservations aren't typically "paid" for by guests
Since reservations are frequently complementary in the restaurant sector, some customers might not be accustomed to using a credit card to make a booking. When you first explain the policy, customers could be unhappy at the possibility of a no-show fee. They will eventually adjust, though, especially given the increase in acceptance of no-show penalties following the pandemic.
Additional costs could turn away clients
Diners may decide to forego making a booking entirely if there is a chance of incurring a fee for cancellation. They can agree to go to a restaurant that allows free reservations instead. No-show fees may ultimately result in fewer bookings, but that doesn't mean walk-in guests won't fill those tables.
Charges might raise more queries
Customers who make reservations online and are surprised by your no-show policy may phone your establishment to learn more or to figure out a workaround.
For example, a pre-recorded message explaining the policy on your answering machine may help you get ready for a spike in phone calls by freeing up your personnel from having to repeatedly answer the same questions over the phone when they could be serving customers or accepting takeout requests. It's also a great way to help them avoid angry calls from not so understanding customers.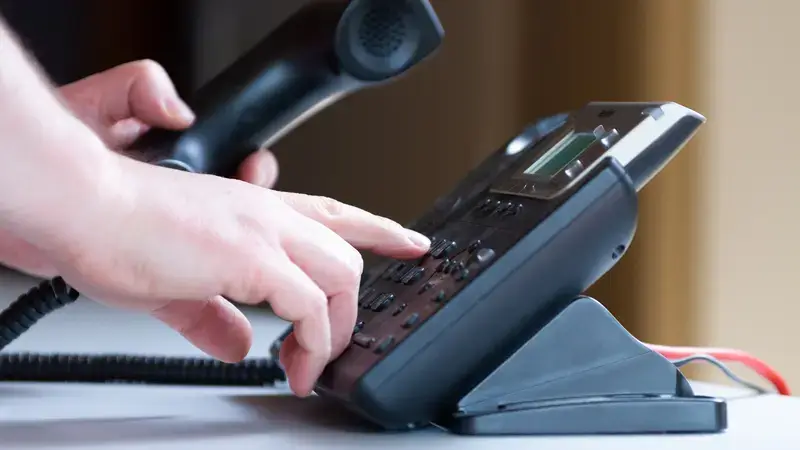 Types of Reservation Deposit Policies
Reservation deposits cannot be handled in a uniform manner. Here are a few different approaches.
Reservation deposit
The most traditional method of taking a deposit is this one. It entails collecting a fee to make a booking, either per individual, per party or special events. When the party checks in, the deposit may either be applied to the bill or returned to the person that made the prepayment.
Tip: pick a sum that is sizable enough to discourage no-shows but not as large as a meal so that attendees won't feel overcharged. At Eat App, we frequently observe establishments requesting deposits between $25 and $50.
Full prepaid reservations
Another option is to require meals to be prepaid to hold a table. This approach works best for Prix fixe or multi-course menus, such as a chef's tasting menu. This will not only help to avoid empty tables and late cancellations but also to avoid your restaurant from throwing away wasted food. You can add on prepaid wine pairings to generate even more sales.
No-show fee
When diners call off a booking without sufficient notice, like on the same night or don't show up, restaurants that require deposits normally keep the deposit. To prevent angry phone calls from clients, be upfront about your refund policy for deposits during the booking process.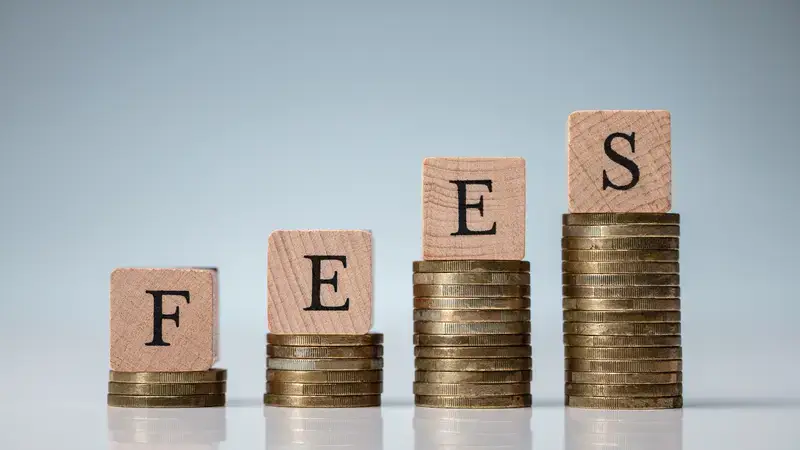 How to Successfully Implement Restaurant Reservation Deposits
Many online booking platforms, including Eat App, offer a straightforward online payment option so that restaurants may accept reservation deposits with ease.
You can collect payments in advance for events, popular locations, larger parties, live music events, group reservations or even specific tables using the Eat App payment feature.
It's ideal for operators who;
Want to charge a certain price for certain seats, such as your "chef's table"

Want to collect deposits for beach chairs or other items to reduce no-shows

Want to market unique event tickets or a special lunch
When turned on, visitors can prepay right from your website.
How it works:
Step 1 - Sign into your Eat App account.
Step 2 - Go to admin.eatapp.co to begin configuring a payment rule for one of your shifts.
Step 3 - Click the "Features" tab from here.
Step 4 - Then select the "Payment Rules" subtab and, on the bottom left-hand side, click "Add new payment rule."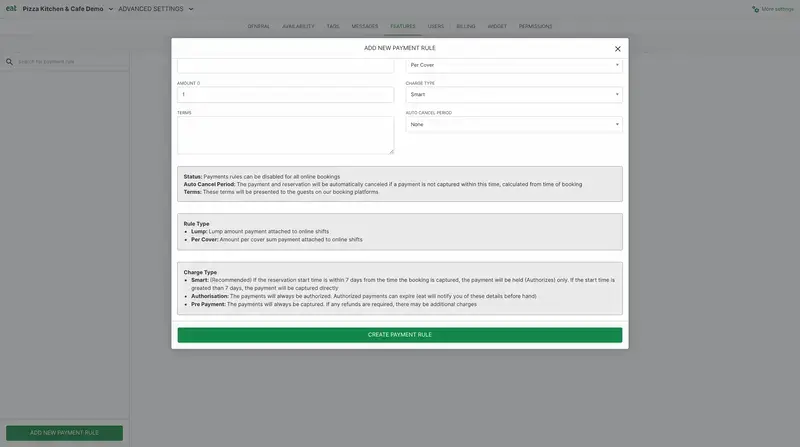 You can define unique payment rules on this page, which you can then be attached to a particular shift. The payment rule will then reflect when the guest makes online restaurant bookings through your booking widget.
>>>> Want to know more about this feature? Request a demo today.
8 Tips for Implementing No-Show Fees and Deposits at Your Restaurant
Select a per-guest or per-booking deposit
You can specify the requirements for prepaid reservations after you have enabled the payment feature during "opening hours." You have the option to charge a per person deposit for each guest, which is advantageous when a prior arrangement is made for a bigger group of people. For instance, if the deposit amount is set at $10 per visitor and there are 5 people making the appointment, the total deposit will be $50. You might also decide to charge a deposit per reservation rather than per person. The total deposit for prepaid reservations will then remain the same regardless of the number of guests on a reservation.
Specify the bare minimum of people who must make prepayment reservations
You have the option to limit the number of guests per reservation for which a deposit is required. You can decide to waive the deposit requirement for a booking with a small number of guests in this way. For instance, if the setting is set to a minimum of 4 persons, only restaurant reservations with 4 people or more will be subject to paying a deposit.
Impose charges on larger party sizes
If you're hesitant to impose no-show fines for all parties, most restaurants try making them required solely for bigger parties, such as those with six or more guests, as no-shows for huge groups eat into revenue the most. A "no-show fee" is then applied to the customer's credit card if the party fails to show up or cancels after the restaurant's cancellation policy has expired.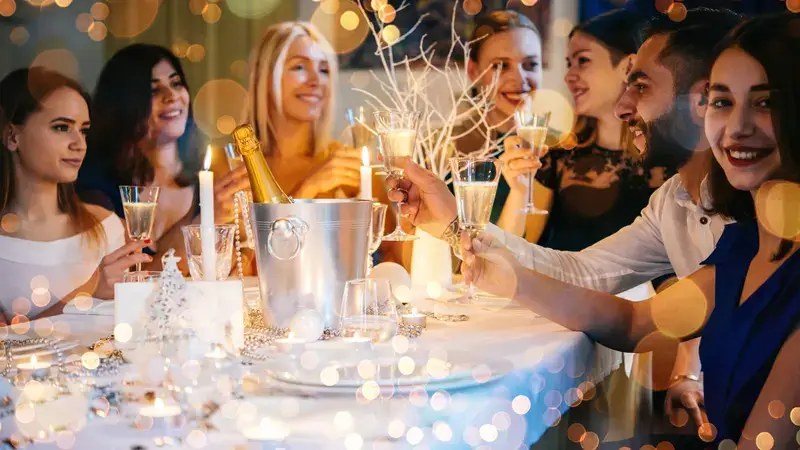 Be clear and upfront about your deposit policy
Explain your no-show policy in full during the online process for restaurant reservations, over the phone reservations, and in person at your restaurant to prevent upsetting customers and earning negative reviews.
Instead of burying your policy in the fine print, make sure it is prominently displayed on your website and restaurant reservations page.
Tell clients the cancellation window within which they can cancel for free (for example, 24 hours beforehand, three days, etc.), as well as the amount that they'll be charged if they don't respect the booking, if you're storing credit card information to collect a no-show payment. Give clear instructions on how to call off a prior arrangement at the venue to prevent irate calls and additional administrative effort on your part.
Staff training - since it's not just the restaurant affected
In addition to their core duties, restaurant employees frequently wear several hats and may serve as hosts, salespeople, or customer service agents. To provide guests with the best meals and service, all these responsibilities ultimately come down to communication skills. Therefore, make sure your staff is up to date with the latest deposit terms and conditions, and that they communicate this with anyone who would like to make a booking at your venue.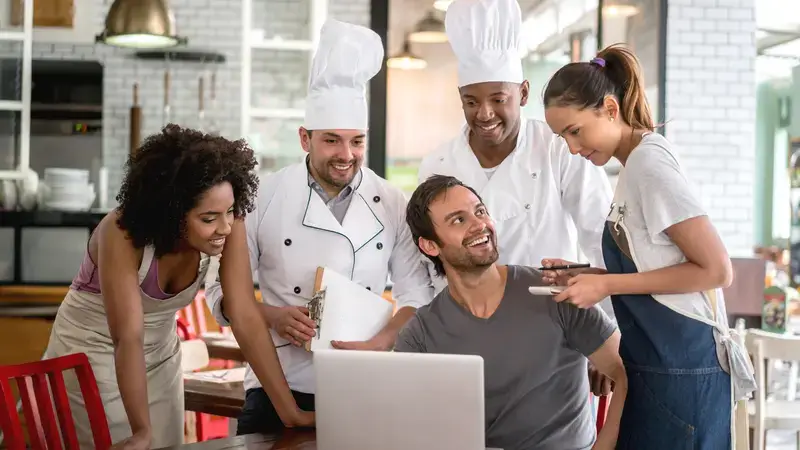 >>> Download your free staff training manual here.
Plan B for failed upfront payments
It's possible that guests are unaware their payment failed. Although certain issuing banks and systems alert them to payment problems automatically, this isn't always the case.
Send them a message to let them know about the problem after the first refusal payment. Add a call to action that sends visitors straight to a website where they may take care of their account.
Maintain a polite and non-threatening tone while clearly outlining the next steps in your payment failure message. Before making firm decisions like canceling their arrangement with the venue give clients enough time (if applicable) to make payments.
The great thing, however, about investing in an online booking platform like Eat App, with a built-in upfront payment feature, is that guests won't be able to make a prior arrangement if the payment was unsuccessful.
Invest in a reliable system
Yes, mistakes do happen. But a final bill that doesn't account for the advance payment deposit is the last thing your guests want to see. You need a trustworthy deposit system feature, like the one built-in with Eat App, to stop billing mistakes from happening.
Set up a voice recording for deposit calls from guests
As mentioned above, to spare your staff from having to continually respond to the same queries over the phone when they could be serving guests or taking takeout orders, a pre-recorded message outlining the policy on your answering machine may help you prepare for a rise in phone calls.
Reservation Deposits for Events, Catering, Private Dining Rooms and Special occasions
It is not only the restaurant industry charging no-show fees. If you aren't currently taking deposits for your events, private venue rooms and special occasions offering, you should give it some serious thought. Deposits serve as a cushion and safety net for both you, the food caterer and your client and are a common practice in many industries. Contracts take on a whole new meaning once the cost is involved, and this really boosts motivation. You better make this the most successful event ever since money is already flowing in!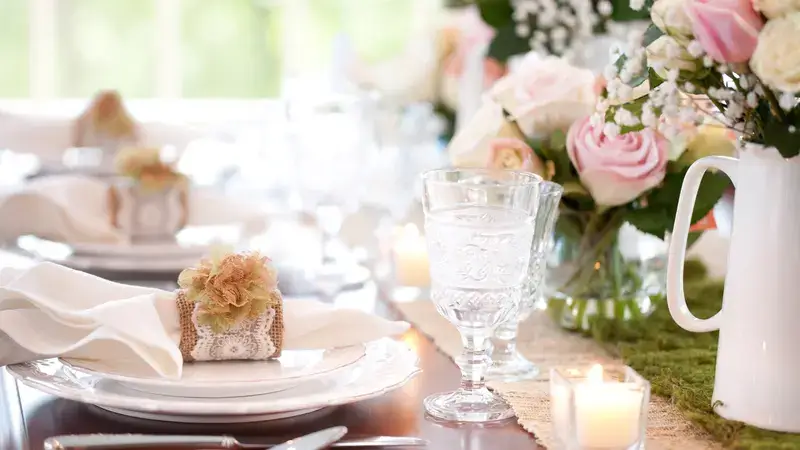 Examples of Restaurants Using Reservation Deposits
Korean Bbq & Vegan
This magnificent UK-based restaurant offers guests the authentic experience of popular Korean dishes. To help them reduce no-shows, this well-loved venue requests that larger parties of five secure their spots by putting down a deposit. Another great example of this restaurant is that they make sure their booking deposit policy is clear and visible to the public.
Their Ts & Cs are as follows:
Restaurant Terms & Conditions
Parties of 5 or more covers may be required to put deposit fees to hold the appointment.
**With 100% guests' attendance on the booking your security fees will be fully refunded.
**£5 will be charged to each unattended guest.
**Cancellation must be made 24 hours prior to your booking date & time to get a full refund of your booking deposit fees.
**Cancellations must be made in writing 24 hours before to the email at info@kbbqvegan.co.uk Failure to do so cancellation fee will be applied to your booking deposit.
Salt & Fire
Awarded the 'Golden Phoenix'' at Flic Stars Awards 2022, this high-end restaurant offers a grilling experience that awakens people's curiosity and boosts their creativity. To make sure they don't lose out on revenue, and considering their establishment is a hotspot, Salt & Fire requires a deposit to hold your table. The deposit is non-refundable in case of cancellation or amendment of your prior arrangement with less than 24 hours' notice.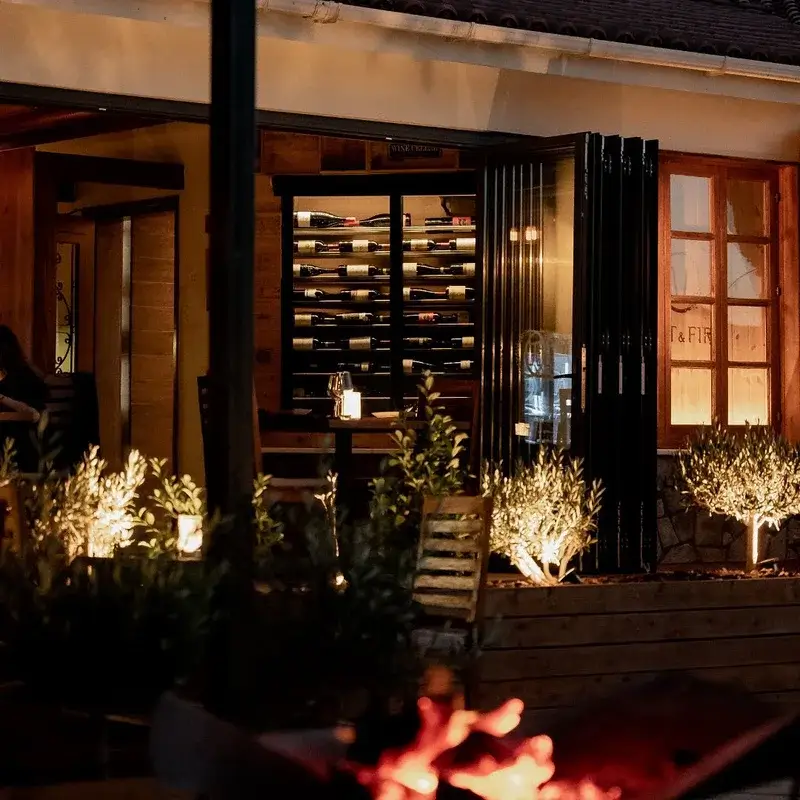 The Stove
Delicious French food is served at the Ashrafieh location of Stove Restaurant & Terrace. Stove focuses on its food and provides a novel, straightforward dining experience in Lebanon. This popular destination implemented a deposit feature to help them reduce their no-show rate. The Stove's policy is the following: "Thank you for your reservation request! A refundable payment is required to hold this reservation at The Stove. If we do not receive the fee, the reservation will be canceled. Non-refundable if late, fail to show or cancel within 48hrs. Please allow 1-3 business days after the initial reservation date for the refund to process."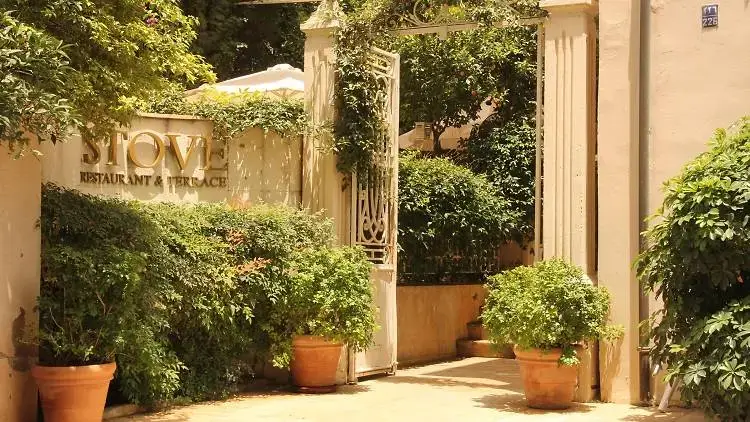 Twenty years ago, it might have been difficult to convince a customer to pay a deposit on a booking, but today's customers are eager to use their credit cards to make reservations at restaurants they enjoy. You can continuously provide a top-notch guest experience while safeguarding your bottom line by being clear about your deposit rules and streamlining the booking process.
Implementing reservation deposits is simple with Eat App thanks to our direct reservation platform. Learn more and schedule a demo right away.
FAQ
What is a reservation deposit?
Restaurants obtain upfront payment from customers to secure reservations by using booking deposits.
What is a no-show fee?
Accordingly, if a client cancels an appointment without at least 24 hours notice, you will be required to charge them the full appointment price.
How far in advance can a customer cancel a reservation and receive a refund of their deposit?
How far in advance a reservation can be canceled and the deposit refunded is totally up to you. You have less time to get a new booking the later you set the time. Instead, giving them extra time to cancel will increase the guests' sense of freedom. While it is up to you to decide, you can always modify your settings on a computer, or tablet, using Eat App.
What are the Benefits Of Restaurant Reservation Deposits?
You may protect your own earnings and, consequently, the salary of your personnel by implementing restaurant reservation deposits. This will give them security and stability and ensure that they keep their jobs. This is more crucial than ever in the current environment of a staffing crisis in the hospitality industry.