Last-minute cancellations and restaurant no-shows can be very frustrating, especially when you're holding a table during busy hours.
No-shows happen occasionally; people's schedules change and they cannot always make it on time for their reservation.
But, is there an efficient way to minimize the number of no-shows, without compromising the guest dine-in experience and your restaurant reputation?
In this article, we will cover the 13 best strategies for reducing restaurant no-shows and bringing your management and service to the next level.
Key Takeaways
Restaurant no-shows can cost you over $1000 per week.
Send gentle reservation reminders to upcoming guests.
Introduce a fee for last-minute cancellations and no-shows.
Make cancellation simple within the online reservation systems.
Use data analytics to predict customer behavior and improve table management.
Learn why restaurant reservations end up as no-shows to improve guest experience.
What do "No Shows" refer to, and why are they important?
Restaurant no-shows occur if a customer makes a reservation, doesn't show up, or cancels last minute. It can be a major challenge for a restaurant that makes a profit by turning tables and can be costly. For instance, it's estimated that restaurants lose $75 Million annually due to no-shows in Australia.
How quickly do no-shows add up?
No-shows can add up faster than you think. We will illustrate it with a simple example.
Let's say you run a restaurant with 100 seats, and 50% of your average foot traffic is from reservations. If an average spend per person is $30, and 10% of your reservations are no-shows, you are down $150 daily. That number sums up to a total of $1000 per week.
For fine-dining restaurants especially, empty tables are a revenue black hole. In Chef Grant Achatz's Michelin-starred restaurant Alinea, for example, just two no-shows can lead up to a 100 percent loss of profit.
13 strategies to reduce restaurant no-shows
Without further ado, here are 13 proven strategies that help you reduce no-shows in your restaurant.
#1 Help guests understand the impact of no-shows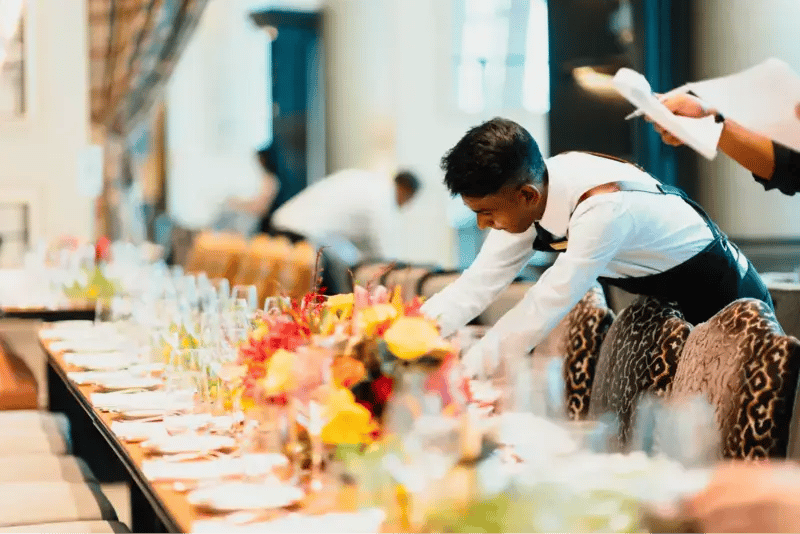 To resolve the no-show problem in your restaurant, you can first educate diners about how no-shows affect your business.
Do so by sharing the challenges restaurant staff faces and the ecological aspect of wasted food.
Help them understand that the no-shows are not only an issue because of the lost revenue but also impact the employees and the environment.
#2 Charge a reservation fee
One of the methods of reducing no-shows at a restaurant is to create liability on a diner for missing a reservation by charging a booking deposit or holding credit card details in case of no-shows.
The Eat App reservation system already involves an upfront payment solution, enabling prepaid reservations that prevent empty tables.
Such policies are unlikely to be popular with the customers asked to pay a penalty, but owners recognize that some flexibility is required when applying the rules.
Restaurateur Mark Greenaway

told

the Edinburgh Evening News:

"If two people turn up when a table of four has booked, am I realistically going to charge the two diners double the price? No, because I'm not trying to annoy my customers. I'm trying to stop the no-shows."
This solution is not ideal for smaller restaurants, however, it can be adapted. You can hold the down payment and offer it as vouchers for your no-show guests to use on another occasion.
#3 Consider non-refundable ticketing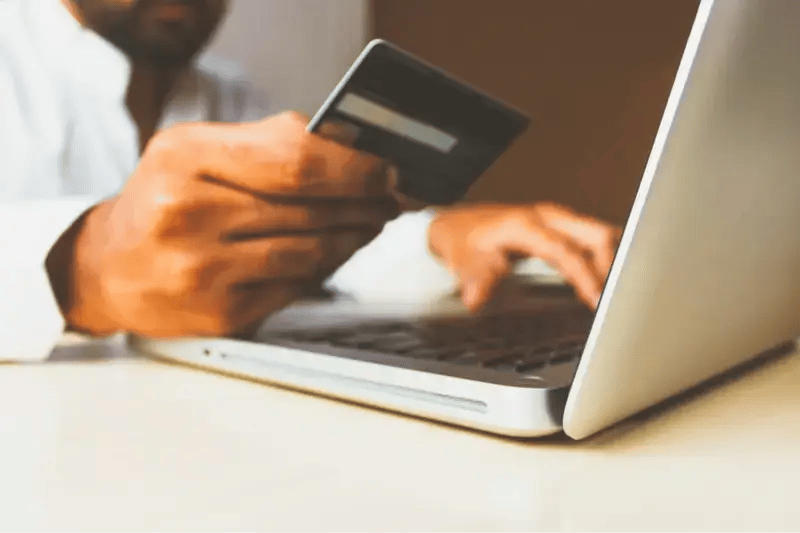 "If you have to pay upfront for flights, football matches, and theatre, has the time come to end the table booking free-for-all?" -

The Guardian
Many fine-dining restaurants offering tasting or fixed event menus have chosen to go down the ticketing route, asking diners to purchase tickets in advance to cover their costs.
Therefore, This non-refundable ticketing acts as an insurance policy for the business if the diner cannot attend.
If the customer then decides to cancel, the restaurant may be able to re-sell their ticket, allowing the customer to recover their money. However, much like if you'd bought tickets to the theater or a concert, there's no guarantee of a refund at the eleventh hour.
#4 Restrict reservations
The math is simple - if there is no restaurant reservation, there will be no restaurant no-shows.
If you own a popular restaurant, you could try going reservation-free or restricting reservations to less busy times.
However, some challenges come with reduced restaurant booking. Depending on location and layout, this isn't always practical since you may not have space for walk-in customers to wait.
It's also harder to predict staffing and stock requirements when you're unsure how many people you will likely be catering for that day.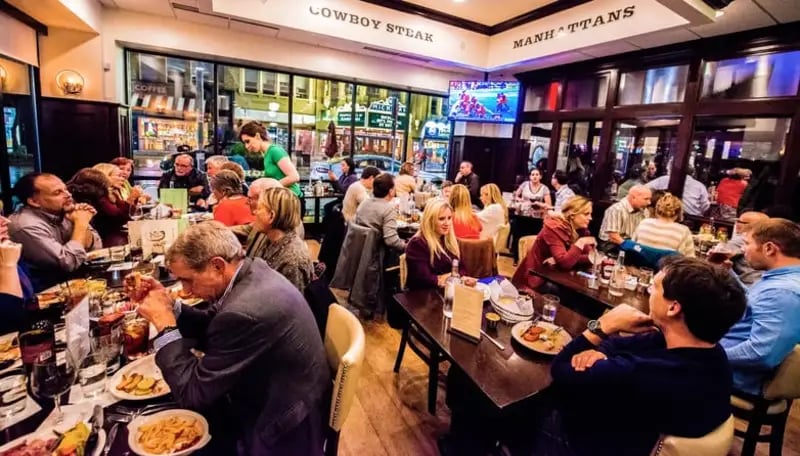 #5 Use overbooking to your advantage
Strategic overbooking is an efficient strategy to manage restaurant capacity. Many restaurants can benefit from being slightly overbooked and reduce the risk of restaurant no-shows affecting their revenue.
To incorporate overbooking strategically, you need to analyze the essential data: on which days and times the no-shows often take place, whether it happens with online reservations or the ones made with phone calls, etc.
Also, look at your restaurant's stretched capacity to find out how many diners you can accommodate at a time without affecting the guest experience. Try to only book up to that number.
#6 Make cancellations easier
One reason people often fail to cancel their reservations is their need for more ease. If diners are provided with a simple, convenient way of making changes to their booking, they are more likely to do so ahead of time, leading to a reduced no-show rate.
The easiest way to make cancellation simple is by using reservation software like Eat App which allows diners to cancel their bookings directly through the reservation confirmation email with just a few clicks.
Even if the cancellation is last minute, it allows you to provide the table to a walk-in customer and make it available for others who may be looking for a booking at the eleventh hour.
If you're using an online waitlist system, the table can be opened for someone on your restaurant's waiting list.
However, making cancellations easier could prove counterintuitive and encourage people to make multiple bookings with the slightest intention of actually dining at the restaurant, and although last-minute cancellations are better than no-shows, they only sometimes result in empty tables getting filled.
Pairing easy cancellations with a strict cancellation policy, like not allowing any changes within 24 hours of the reservation time, may reduce your restaurant's no-show rate more effectively.
#7 Track repeat offenders
Another useful tactic is keeping track of flaky customers who cancel reservations multiple times.
Restaurants could reach out to them through email or SMS to acknowledge their no-show and provide them with an incentive for their next visit or put strict policies in place that block a diner from making reservations at the restaurant after frequent no-shows.
Restaurants can keep a record of these repeat offenders through a simple Excel sheet, although that may become tedious to track in the long term.
Most reservation systems keep track of a guest's no-shows within the guest's history. With some advanced systems like Eat App, you can also automatically tag guests who have crossed a certain number of no-shows to keep your staff informed.
#8 Send reservation reminders
Reaching out to diners to re-confirm their reservations 24-48 hours prior helps guests stay on top of their reservations and cancel easily if needed.
You can do this by dropping a quick call to your diners, or if using a reservation system, easily set up automated email and SMS reminders to be sent out to them.
Although it's a simple technique, it can help significantly reduce your restaurant's no-show rate.
With Eat App, you can see future bookings, enable automatic reminders, and reach out to upcoming guests in a timely manner.
#9 Reward punctual customers
Another simple way of encouraging people to be punctual and not skip their reservations is to incentivize it by acknowledging and thanking them for honoring their commitment.
Providing them with a complimentary dessert, a voucher for their next visit, and, most importantly, an impeccable dining experience reduces no-shows at your restaurant.
#10 Use tech to reduce no-shows efficiently
With the help of restaurant reservation software such as Eat App, you can get valuable insights into when, how, and why the no-shows occur. Data analytics help you prevent no-shows by predicting booking patterns, customer behavior, and cancellation rates.
Furthermore, the no-show reports can allow your staff to improve the guest experience by allocating the potential no-shows to walk-ins and preventing food waste.
Here are other ways a good reservation software can be a game-changer:
Providing diners with a simple way to make changes to their reservations
Automated confirmation and reminder emails to diners with upcoming reservations
Tracking flaky customers through detailed guest history and automated guest-tags
Direct reservation deposits directly through the system
Selling tickets for special occasions like New Year's Eve, Brunches, etc., directly through the system
Virtual waitlist that allows guests to add themselves to the restaurant's waitlist easily so that they can be allotted a table automatically in case of a cancellation or no-show
Detailed guest profiles with contact information all in one place, making it easier to reach the customer quickly to confirm their attendance
Related content: Read about Eat App's automation feature
#11 Send follow-ups to no-shows
In order to truly prevent future guests from bailing on their reservation, try to understand why the no-shows happened in the first place.
"We are bound to have cancellations and no-shows. Our main goal should be to follow up and analyze as to why this situation occurred - Did the customer find a bad review of us? Was there a better offer from somewhere else? Did someone in their group go through a bad experience dining with us? Taking these thoughts into consideration we should reschedule their reservation to offer better services and to create a memorable experience."

says Calvin Colaco, Service Manager at The Rec Room

.
#12 Enable flexible reservations
Having in mind that guests only sometimes arrive on scheduled time, offering a reservation window within the booking system can help your reputation and prevent no-shows.
Flexibility with the upcoming reservation can further help your staff with day-to-day table management, and enable them to accommodate walk-ins effectively in the available time slots.
#13 Introduce no-show fees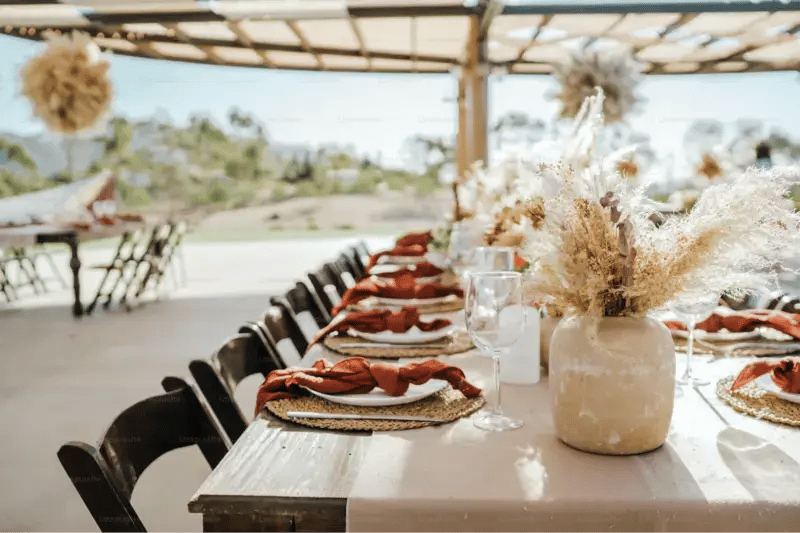 Restaurant owners can charge their guests a no-show fee to reduce no-show situations. The purpose of the no-show costs is not to make up for the potential revenue loss but rather to inspire the guests to show up for their reservation.
TIP: With Eat App, restaurant owners can add a description of their cancellation policy in the online booking widget which is fully customizable by the restaurant.
Conclusion
In the restaurant industry, every guest matters. Optimizing the booking process and waiting lists doesn't only improve the restaurant efficiency, but also ensures customer satisfaction.
There is no one perfect strategy that can help reduce no-shows, you have to make intuitive decisions based on various factors to decide what will work best for your restaurant.
Even then, preventing no-shows entirely is a far-fetched idea. However, applying the right tactics at your restaurant can help you deal with no-shows to a great extent.
Do you want to prevent restaurant no-shows with Eat App? Manage online bookings, and reservation fees, send reminders, and dive into comprehensive analytics to understand customer behavior - in a single app.
Sign up for a 14-day free trial and discover what Eat App can do for your restaurant.
FAQs
Frequently Ask Questions