When guests don't show for their booking it can impact on a number of levels. Firstly, there's the disappointment that a table goes to waste when other customers may have already been turned away. Next, there's the cumulative cost of potential overstaffing and food that's been prepped but now won't be eaten. All in all, no show's are an expensive and frustrating restaurant management problem.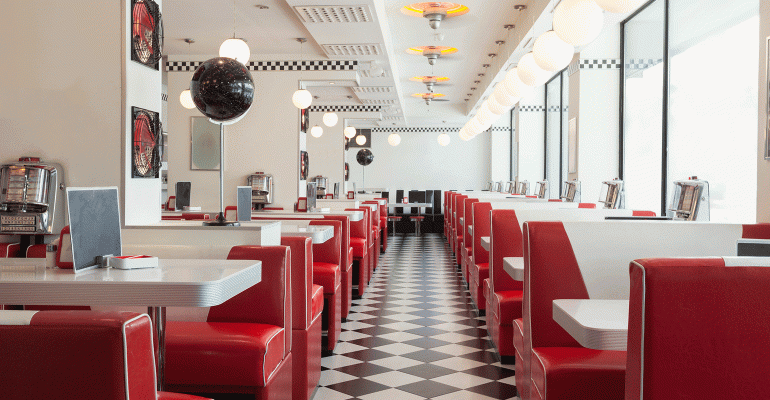 The battle against no shows is not a new one but in the last few years the issue has grown and suggests that the global hospitality industry is facing a rising tide of absent diners. In Australia for instance it's predicted that restaurants loose $75 Million annually due to no shows.
For most restaurant no shows account for between 10-20% of all bookings.
So, what can, and should, businesses do? We explore the factors involved in diner no-shows and look at some potential solutions your business can adopt to reduce their potentially devastating impact.
Possible solutions to restaurant no shows
If you'd like to stop or at least reduce the impact of no shows on your business, there are several tactics you could try.
Remember that not all strategies will be practical for eateries of differing sizes or service styles. With this in mind, you may find that you need to adopt an approach that's completely different to the restaurant next door or that a mix of methods will work best for you.
Raise awareness
At the heart of the no show problem likes a lack of understanding among customers of how their actions impact on restaurants and their staff. In the aftermath of a swathe of no shows surrounding recent events such as Valentines Day and Mothering Sunday in the UK, the thorny issue of allusive diners has really come to the fore.
After losing £3,000 in just one weekend, Damian Wawrzniak, a restaurant owner from Peterborough, England, took to Twitter to launch the #StopNoShow campaign. Many chefs and restaurant owners have since shared their own frustrations and experiences using the hashtag.
Education undoubtedly has an important part to play in reducing the no-show problem and it remains to be seen whether the #StopNoShow campaign on social media will prove a partial remedy to the problem. Some chefs and owners have even gone as far as to name and shame diners on social media or to share aliases and other fake details individuals have used to book.
This sharing of data could potentially pose problems, though it's easy to understand the frustrations that have led some to adopt this approach.
Nevertheless raising awareness amongst your diners of the impact of no shows on your restaurant can help lower your no show rate.
Ticketing
Some smaller restaurants offering tasting menus or fixed event menus have chosen to go down the ticketing route. They ask diners to purchase tickets in advance so that their costs are covered and this non-refundable ticketing therefore acts as an insurance policy for the business if the diner is unable to attend.
If the customer then decides to cancel, the restaurant may be able to re-sell their ticket allowing the customer to recover their money. However, much the same as if you'd bought tickets to the theatre or a concert, there's no guarantee of a refund at the eleventh hour.

Ticketing is becoming increasingly popular for operators of in demand restaurants in expensive neighborhoods where rent is high. Ticketing can be very off putting for customers, so you risk dropping the number of reservations you'll get if you go down this route.
Charge a reservation fee
Some restaurants already charge a small reservation fee, particularly when booking in large groups. This can go some way to recouping the costs of no shows.
However, in fine dining establishments where just one table failing to turn up per service can account for a loss of hundreds of dollars, a small charge won't make much of a dent. Plus, for those still taking telephone only bookings, collecting credit card details for bookings can prove a time consuming for staff.
The Irish Restaurant Association suggested its members should start taking a non-refundable deposit of €20 ($24.65) for bookings for tables of four or more diners. These reservation fees would then be deducted from the final bill or forfeited in the event of a no show.
A short distance over the water in Scotland, the Edinburgh Evening News reports that one Edinburgh restaurant has taken the step of introducing a no-show penalty charge of £50 ($69.87) for customers who don't turn up for dinner reservations.
Such policies are unlikely to be popular with the customers asked to pay a penalty but owners do recognise some flexibility may be needed when applying the rules. Restaurateur, Mark Greenaway, told the Edinburgh Evening News: "If two people turn up when a table of four has booked, am I realistically going to charge the two diners double price? No, because I'm not trying to annoy my customers. I'm trying to stop the no-shows."
If you'd like to turn no-shows into future customers, you could turn forfeited reservation fees into gift vouchers so that no-show diners can choose to dine with you on another occasion.
Restrict reservations
If you own a popular restaurant you could try going reservation free or restricting reservations to less busy times. Depending on location and layout, this isn't always going to be practical since you may not have space for walk-in customers to wait.
It's also harder to predict staffing and stock requirements when you're unsure how many people you're likely to be catering for that day.
And don't forget, not all customers are happy to wait for a table. For example, families with kids may find it difficult to entertain and appease hungry youngsters while they wait to be seated. This type of situation is likely to have a negative impact on their personal dining experience and those around them too.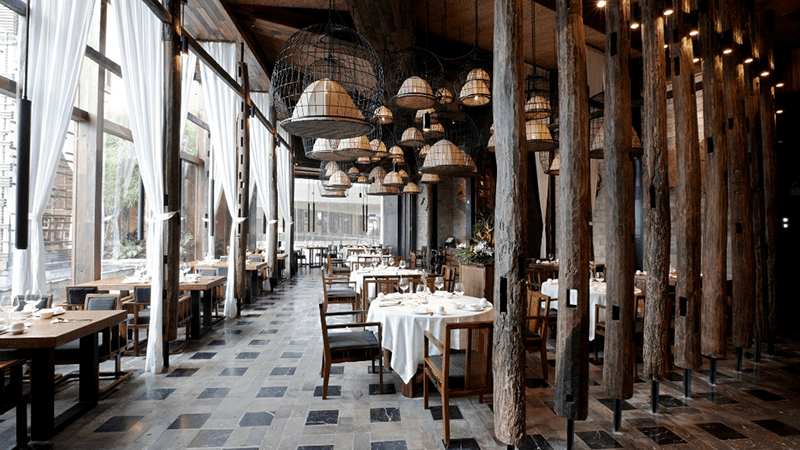 Overbooking
When you're not sure whether diners are going to show up, it's tempting to overbook just so you know you will have customers to serve. Unfortunately, there's no exact science to overbooking and if all of your diners do turn up, a stressful service will surely follow.
Guests won't be impressed with long wait times if they've taken the trouble to book and show up.
Similarly, being told they need to vacate their table earlier than expected to accommodate other diners won't usually be received positively nor will it encourage repeat custom.
Industry insiders in a number of countries report a worrying trend of diners making multiple restaurant bookings then choosing which booking they will honour at the last moment, without even notifying the other restaurants that they won't be dining with them.
But if a restaurant adopts the same strategy by hedging their bets on multiple diners, the customer experience is likely to suffer and the restaurant's reputation risks taking a knock too.
Use tech to improve the customer experience
Online booking systems make it easier for diners to make a reservation at the restaurant of their choice without the need to acknowledge the booking by speaking to someone in person.
As a result, some industry commentators have voiced concerns that online booking can create a psychological separation between the restaurant and the diner.
At Eat, our whole model has been designed to help prevent this by allowing you to personalize the dining experience of your customer, from booking through to service.
Eat allows you to customize your SMS and email messages, so it's easy to make your cancellation policy clear right from the start.
And from a customer perspective, the app also makes it super easy to cancel, so if someone changes plans, letting you know is quick and simple. As part of the booking process we also supply the customer with your restaurant's address and directions, making it less likely that guests will be late or not show due to route problems.
When you use Eat, your reservations are automatically added to a digital book that can be viewed across staff iPads. This reservation list shows customer contact details all in one place, so it's quicker and easier to call your guests to confirm a booking or to contact them on the day they are due to dine to reconfirm their attendance. All of these features can help you to reduce the likelihood of a diner not turning up for dinner.
How are no shows impacting your business? Do you think the problem of no show diners is getting worse?