A well thought out and implemented restaurant flyer is much more than just a couple of pieces of paper that accompany your menu. When done right, your restaurant flyer can be a representation of the brand, theme, and quality your restaurant aspires to offer.
Your restaurant flyer has the power to influence what decisions your customers make before they even consider looking at a menu, and this sometimes means it can be the main driver of profit for your restaurant (when in the hands of the right restaurant management of course).
If you are considering adding a restaurant flyer to the mix at your venue, or maybe even revamping your existing flyer, here are a few tips and tricks to help you design a great one in no time.
Keep your demographic in mind
The first, and most important, step of designing a restaurant flyer is to understand your audience. Once you have a better idea of your target demographic, you can begin to think about who you you are catering this flyer to and the type of writing you should use.
If you know your restaurant mainly attracts families, any flyer you design should not only appeal to parents but also their children. An example of this concept in action is swapping out words like "tantalizing" for easier words like "delicious". This guarantees that customers of all ages can understand and relate to your message.
The same principle also applies to high end restaurants appealing to an older or wealthier crowd.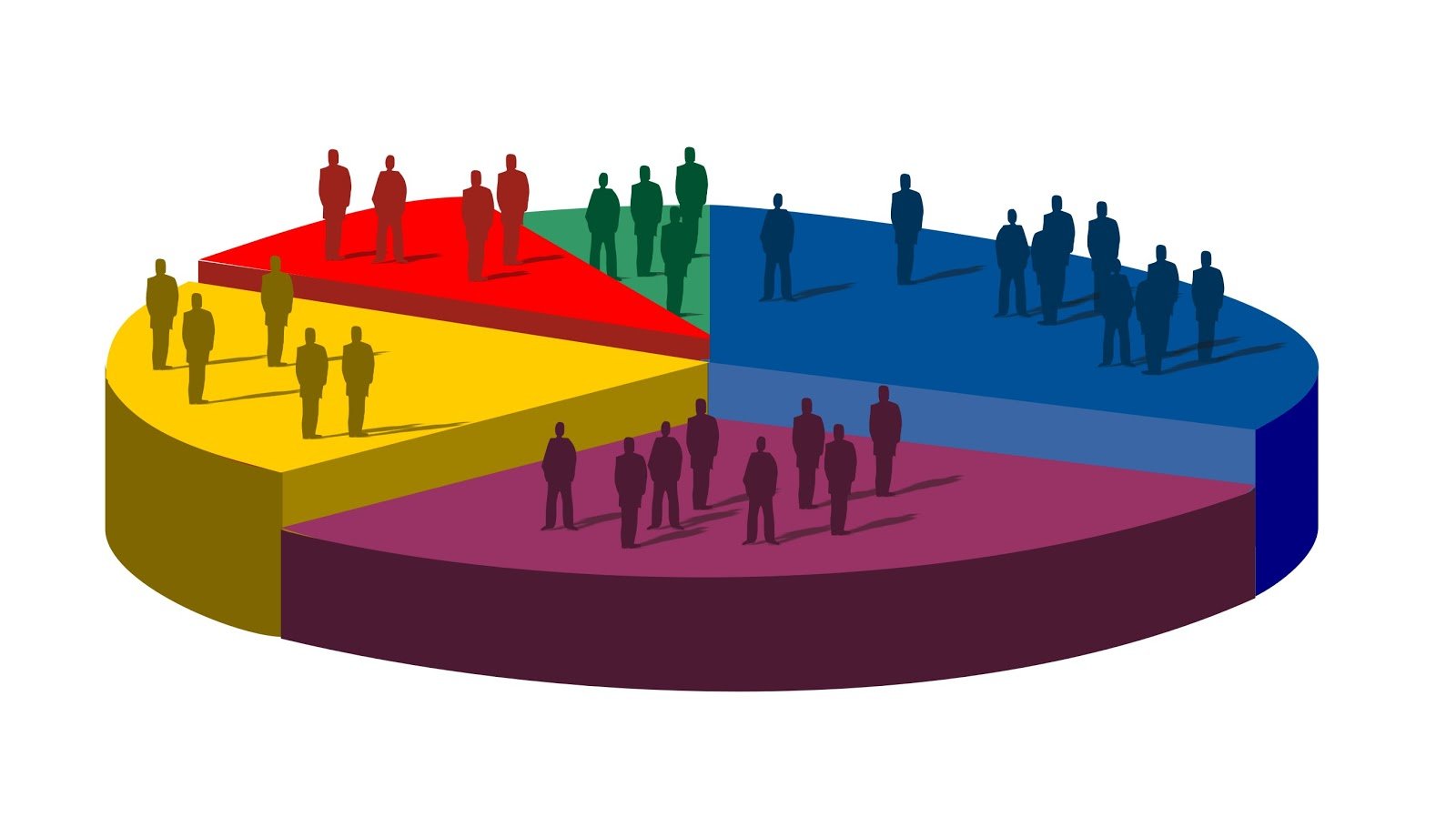 So how exactly do you go about understanding your restaurant's demographics to start with?
Research your city's demographics: By understanding the breakdown of your city's demographics, you are essentially highlighting the types of customers that might show up to your restaurant.
Know your existing customers: Assuming your restaurant hasn't just opened, you should be able to choose a random timeframe and observe the type of customers that your restaurant receives. Who is showing up? What time are customers more likely to visit? Are they mainly older or younger? All these small pieces of information help paint a better picture of your restaurant.
Use your online presence to your advantage: If you have a decent social media following, send out a survey with the promise of a free dessert or discount for those that complete the form. Depending on the questions you ask, this strategy can teach you a lot about your customers and followers that you may not have previously known. If your restaurant is bookable through a restaurant reservation partner, adding their logo to the flyer can help inform people about how they can book at your restaurant.
Your competition is your best friend: Look into who your competition is catering their services to, and how. Are there any gaps that your restaurant could fill? Did you learn that 50% of your city's population is above 60 and your competition is doing nothing to address them? Use this knowledge to your advantage.
Stay true to yourself
You've worked hard to establish your restaurant's brand, too hard to not stay true to it. When putting together your restaurant flyer, make sure it adheres to the brand you've built for yourself. This applies to not just your flyer, but any other form of marketing collateral your restaurant produces. Your marketing materials should only further immerse your customers into your brand.
This is not only important with graphics, but also possibly more important when it comes to text and maintaining a unified voice. If you run a Japanese restaurant for example, you shouldn't write "Chicken Dumplings" but instead "Chicken Gyoza". This further reinforces your brand and immerses your customers in your identity while staying authentic to the restaurant's origins.
Keep It Simple
Your flyer should only showcase the best dishes your restaurant offers. Long form restaurant flyers end up confusing more than informing, and if your customers wanted more choice they could easily refer to your menu.
By only providing your customers with your best dishes, you are ultimately making it easier for them to make a decision. As a rule of thumb, your restaurant flyer should be no more than 2 pages long, and supplement your menu, not replace it.
Showcase only your best
As mentioned in the previous paragraph, the art of an effective restaurant flyer hinges on keeping it simple and only featuring the best your restaurant has to offer. Your restaurant flyer is also your best opportunity of showcasing limited time offers and special dishes. This doesn't mean you should add every single special your restaurant offers.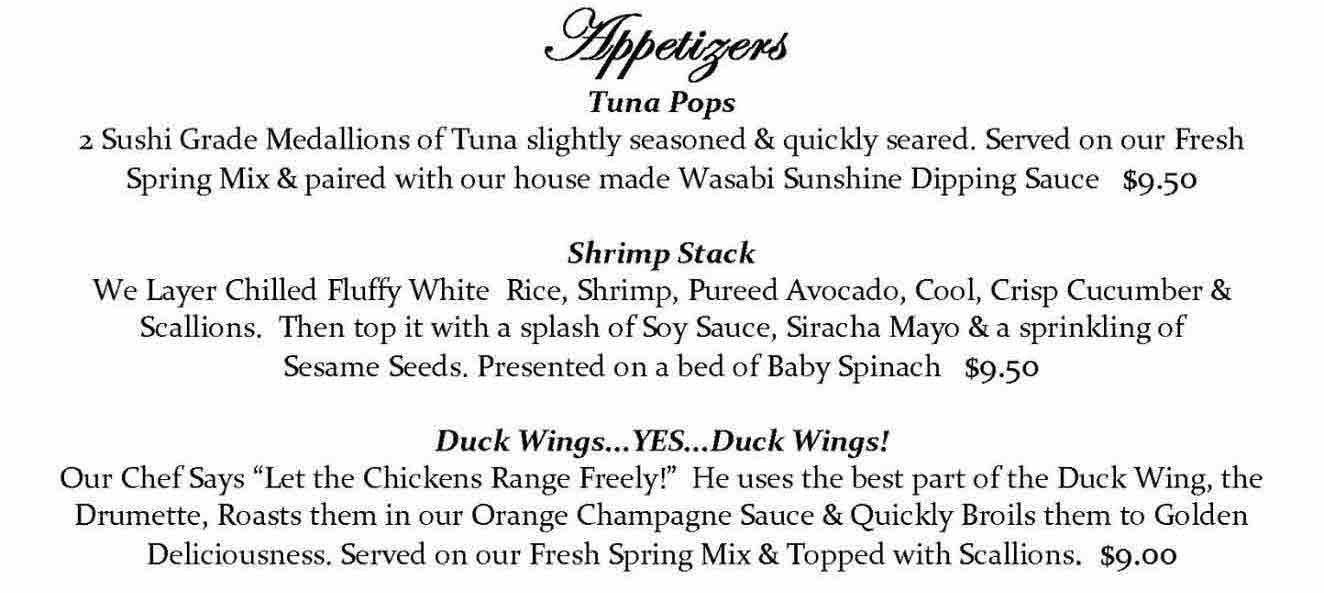 Bonus Tip: The way you present your dishes has a massive effect on how your customers feel about them. Many restaurants use this to their advantage with small hacks to nudge their customers in the right direction.
Print out prices instead of writing them ( Nineteen Dollars instead of $19).
Utilize nested pricing - adding prices to the very end of dish description without skipping a line.
Run food cost calculations to find out which of your dishes is the most profitable, and try to feature those in the best locations (menu engineering).
A picture is worth 1,000 words
When used correctly, pictures (and sometimes graphics) can help to increase the appeal of your restaurant flyer. Studies show that menu items accompanied by a high quality photo have a 30% higher chance of being ordered than their counterparts. This doesn't mean you should go ahead and litter your flyer with images; all this does is give your flyer a cheap feel. Instead, only use pictures when necessary.
Get Creative
While for the most part a menu is usually more formal, a restaurant flyer is where you can really get in touch with your creative side and experiment with how you sell your dishes. Instead of using formal terminology as you would in a menu, try using words that will pique your guests' interest.
If you aren't a creative person by nature, don't worry. You can always employ the use of a thesaurus or even hire a freelance copywriter to help you put together impactful dish descriptions. Alternatively, sites like Venngage, offer completely free flyer templates that can really jumpstart the design process.
Design is everything
The last, and often the hardest, step to master when putting together an effective restaurant flyer is design. Without proper formatting, color selection, fonts, and artwork, your restaurant flyer is meaningless. This doesn't mean that you need to have a professional designer on board, but it does mean you need a rough idea of what you are planning on including and how much space it's going to take up.
Restaurant Flyer Design Tips
Choose a color scheme and stick to it.
Place your most popular dishes at the beginning and the end of the restaurant flyer. Studies show that dishes positioned in those spots often sell more.
Alternatively, position dishes to the right side of your restaurant flyer as they also tend to sell more than dishes on the left.
Make sure the paper you choose for the restaurant flyer also reflects the quality and theme of your restaurant.
Divide you flyer into logical sections.
Be aware of eye scanning patters, and how your customers will read through your flyer.
Minimize the use of photos, and consider using illustrations instead.
Don't emphasize currency signs
Use boxes to differentiate between sections
If you still don't feel comfortable enough to design a restaurant flyer on your own, here are a few great online resources to help.
Free Online Restaurant Flyer Makers and Resources
The following websites are great resources to get you started with putting together your first restaurant flyer. This includes everything from flyer templates to flyer designs and inspirations.
With these tips in mind, you are well on your way to putting together a restaurant flyer that not only establishes your brand identity and quality, but also influences the decisions your customers make.