As a restaurant manager, you're probably aware of the huge potential in Facebook ads.
Perhaps you've already run some ads on the Facebook platform, or maybe you're just getting started and looking to outsource.
At the time of writing, there are more than 3 million advertisers on Facebook, with many of them being agencies and freelancers that will manage your campaigns for you.
With so many to choose from here are some tips and questions specifically tailored to restaurant marketers and managers when trying to assess Facebook ads providers.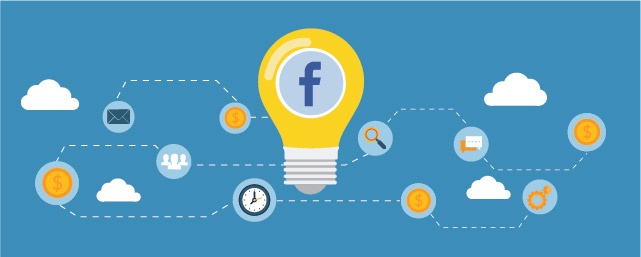 1st we'll look at a few general tips and then some ideas related directly to the restaurant industry.
1. Are they Facebook Certified?
In 2016, Facebook launched an ads certification program called Blueprint. Facebook agencies and freelancers should have this certification as a bare minimum if they are selling campaign management services. As the Google Adwords certification, Blueprint is advanced enough to reassure you that the agency is well versed in the basic concepts of Facebook marketing but you shouldn't base your decision solely on this factor.
2. Do they have specific expertise in Facebook Ads?
Most agencies and many freelancers offer a wide range of digital marketing services. Make sure to choose a company that has specific Facebook Ads expertise, but also experience of working with budgets similar to yours and with brick and mortar businesses.
3. How do you approach making creative?
The effectiveness of Facebook ads is highly dependant on the quality of your creativity. This is because click-through rate (CTR) in large part determines the cost of running ads, so ask who will be creating the ads and what the creative team looks like at the agency.
Success with Facebook ads is also impacted by testing different creatives so ask how the company runs testing programs and their process for optimizing creatives.
Restaurants will often benefit greatly from video ads on Facebook so consider an agency capable of producing high-quality social media video ads to support your campaigns.
4. Is the pricing simple and month-to-month?
Understanding how you'll be charged is usually a factor that can remove some uncertainty about outsourcing Facebook ads. The easiest and usually best option is to insist on month-to-month pricing so you can easily stop the partnership if you are not seeing the performance.
5. What's the best way to target potential restaurant customers?
This question tests whether they understand the fundamentals of targeting on Facebook for restaurants. You should be looking for in-depth answers on location and geofencing and how your restaurant type might appeal to certain neighborhoods in your city.
Other types of targeting that often work well for restaurants are income level, people who like a large competitor,s or national chains. Your prospective agency should also discuss with you the potential of look-a-like and custom audience strategies for your restaurant and how they fit into your broader marketing strategy.
6. What types of ads does the Facebook platform offer that works well for restaurants?
The Facebook ad platform offers products suitable for a huge array of different advertisers. For instance, Facebook has ads specifically designed to drive people to a physical location or show ads dynamically, which could be useful for menu items. In addition, Facebook also owns Instagram, a channel particularly well suited to food businesses. An agency or freelancer should have a firm grip on Facebook products particularly designed for businesses like restaurants.
7. How will you track an increase in online reservations from my website?
Facebook advertising isn't just about creating awareness for your restaurant. In fact, the real power of Facebook ads is driving people to take action. In the case of restaurants, this will more often than not be increasing online reservations through your website.
In order to know if you're ads are working you'll need to track which online reservations are made as a result of Facebook ads. Depending on the type of widgets you use to make reservations through your website this can be quite tricky, so make sure the agency can track conversions on widgets that don't load unique URLs if this applies to you.