When you head to a restaurant and find a queue out the door, what do you think? Are you reassured that this must be an exceedingly popular restaurant and happily join the line?
Or, do you start to wonder whether tables aren't being turned efficiently or walk to the restaurant across the street to check out the menu there? Restaurant wait times have always been a sticky service issue. Even with the best planning, sometimes it's simply not possible to provide an entirely wait-free service.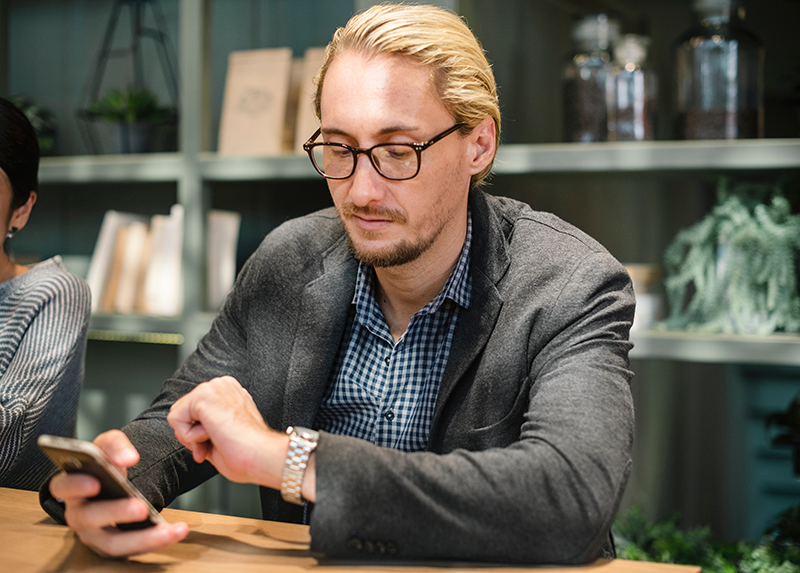 The importance of wait times and they're impact on customer decisions and experiences has recently been brought to the fore by Google's estimated wait feature, which has been introduced to Google Search and Google Maps.
If you've heard of the update but you're not quite sure how it works, we'll walk you through it in a moment. If you've been prompted to think that you really ought to address wait time issues in your restaurant, we'll also be running through some tips for managing customer flow and making diner's wait times a positive experience.
Google restaurant wait times explained
For restaurants that allow walk-ins, Google is now presenting those who search for restaurants or their locations with an estimated wait time. They announced the update on their blog, saying:
"To see wait times for nearly a million sit-down restaurants around the world that allow walk-ins, just search for the restaurant on Google, open the business listing, and scroll down to the Popular Times section. There you'll see the estimated wait time at that very moment. And by tapping on any of the hour bars, you'll see the estimated wait for that time period. You can even scroll left and right to see a summary of each day's wait times below the hour bars–so you can plan ahead to beat the crowds."
This has the potential to be a very useful feature and you'll find a little more about how it works on this Google Support Post.
As a quick explainer, Google estimates the time of wait based on anonymized data from those who have location tracking switched on within mobile devices. However, it's important to note that estimates are based on information from previous weeks rather than given in real time. This means that if there's a big event happening in the city on a particular day, as far as we know, it won't be reflected in the estimated wait time.
If you're concerned that your estimated wait times could deter diners from dining with you, be reassured that there is plenty you can do to turn this update to your advantage.
Firstly, be sure to add a link to make reservations on your Google My Business Page. It's also a good idea to link to your menu so that those who are dining in a rush can start to deliberate their food choices ahead of time. You could also use the Google Posts feature to share updates about free appetizer or drinks offers customers can take advantage of while they wait. Take a look at our post How to Hack Google to Increase Restaurant Reservations for inspiration.
How to manage customer flow
There are lots of things that impact on wait times. As we recently covered on the blog, your table turnover times and strategies have a huge part to play. If a customer arrives at your door, you really don't want a walk-in to change to a walk away.
This is an action that's all the more possible if you're located near other dining establishments. There's also a chance that you've paid money to direct the customer to your doorway through marketing of some kind and you really don't want that money to go to waste. It's therefore key that you keep on top of customer flow.
Your first tool to manage customer flow is data insights, which are invaluable for planning. Dig into the numbers and you'll find patterns emerge – are you unexplainably busy one particular midweek night each month? If so, would it be worth scheduling swing staff next time this evening comes round?
Data is great for uncovering patterns but to predict other busy times you'll need to keep your finger on the pulse of what's happening in your local area. Is a popular band playing in town one night? Are schools holding their proms or college students graduating? These are all key snippets of information when it comes to planning your staffing and marketing strategies.
Next, think about how effectively you handle walk-ins and table turning. Is service delivered promptly and checks dropped when appropriate?
For example, our reservation app, makes it easy to assign servers to tables to keep customers happy and tables turning. We also have features that allow you to time tables, giving you a clear indication of when tables should become available so that you can set expectations with walk-ins. There's also an integrated wait list so that you can add walk-ins to your reservations and manage your floor plan.
Finally, if potential guests are checking wait times and meal service times, recognize that they're probably running to a schedule that they're anxious to accommodate. Train the welcome staff to recognize cues and ask about any time restrictions. This way, you'll be able to recommend any necessary service changes to help them meet their deadline.
This could be as simple as bringing plates out as they're ready, suggesting they skip a course or take dessert away or you could recommend the dishes you know will be prepared and served quickest.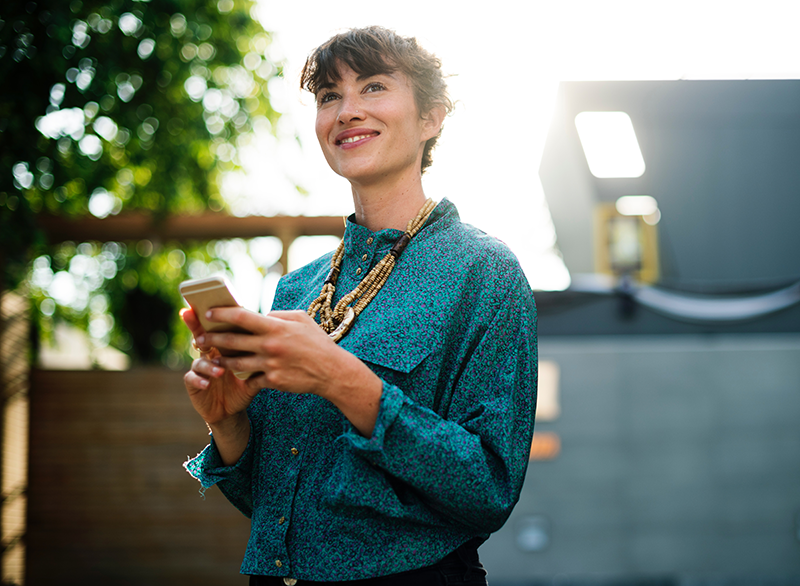 How to create a positive wait experience
The way a customer perceives their waiting experience has direct consequences on how they judge and enjoy their overall time with you. If their wait time is estimated wrongly or they spend the wait in discomfort, even if the food and service once seated is amazing, they could be less than forgiving. It can therefore be frustrating for servers dealing with customers who've had a long wait.
The impact of restaurant wait times is a superbly fascinating topic that many scientific studies have investigated. One of these studies, Bielen & Demoulin, 2007, found that setting expectations for wait times helped to reduce stress experienced by customers. They also concluded that uncertainty over wait time affected customer responses to service and that a pleasant waiting environment had a positive impact on mood and perception.
Good communications, accurate wait time estimates and pleasant wait environments are therefore crucial for managing wait times well. Here are just a few ways you can enhance their wait:
Great guests promptly and warmly.
Provide informed estimates of how long a wait is likely to be. If your wait area is crowded would-be diners may wrongly assume there will be a long wait.
Use the wait time to advertise your menu or update people on specials. Make sure there's some interaction with guests.
Sitting customers with drinks or in the bar area can help them to have a more pleasant wait, you may also wish to provide nibbles or canapés.
Use tech to your advantage. You could provide a text alert system so that diners can wait elsewhere or provide free Wi-Fi. If you do provide guest Wi-Fi, consider using it for data capture (in line with local data regulations) so that you can stay in touch with guests in future. You could also think about including fun social media prompts or activities in your wait area.
It goes without saying your wait area should be clean and comfortable. You may want to play music or provide a good view of any entertainment the floor.
Hopefully this post has given you some pointers on how to ensure guests never feel like their time has been wasted while waiting to dine with you. If you feel like you need to work on balancing your walk-in and reservation customers better, we've written a post on that too.