Often the host/hostess/greeter, usually one of the lowest paid and least trained restaurant employees on the management team is charged with beginning the overall guest experience. Left to his or her own devices, your host/hostess may be welcoming your patrons with "hi guys," "how many?" or "just one?"
We're going to focus on how to create a much more memorable and welcoming guest experience, and provide you with 11 simple ideas and mini-scripts your greeters can immediately implement to improve the overall guest experience.
One of the biggest challenges in restaurants today is differentiating your restaurant from so many other dining options. You simply need to orchestrate the overall experience to be more than just about good food. You do this by scripting your staff so they create a unique, memorable dining and service experience.
People become regulars at your restaurant, tell others about your restaurant and will bring their friends not just because the food is delicious, but, because of how you make them they feel when they are in your establishment.
Your goal should always be to prepare delicious food, delivered with unparalleled service that creates an experience few of your competitors can replicate.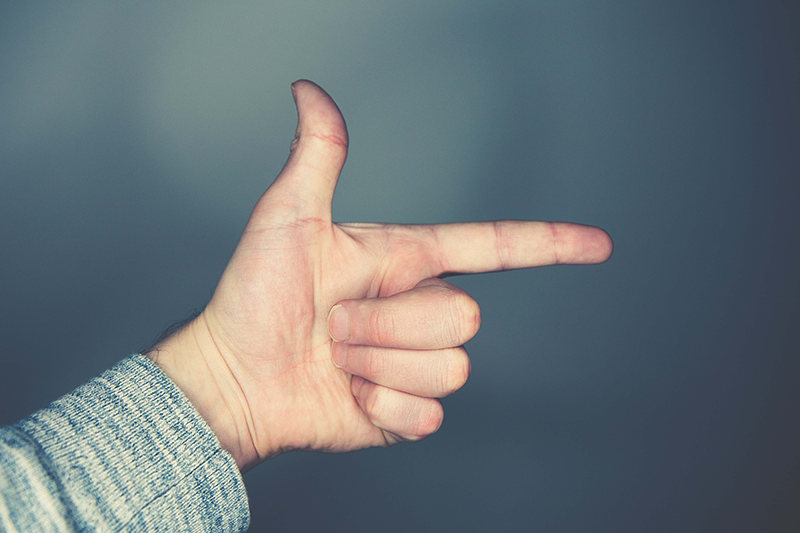 We use the term guest as opposed to customer, and here's why. The Oxford dictionary defines a customer as:
A person who buys goods or services
A person whom one has to deal with
On the other hand, a guest is defined as:
One who you would treat with the respect and hospitality as if they were a visitor in your own home.You'd probably agree that using "guest" is a much more welcoming way to think about and talk about those who frequent your restaurant.
So, we suggest that starting today, if you are not already doing so, you think about and talk about those who frequent your restaurant, as guests, not customers, as if they were visitor in your own home.
Treat them the same way you would treat a close friend or loved one visiting you. With a house guest, you would be warm and friendly, smile, ask how they've been and what's going on in their life. You would genuinely compliment them and be enthusiastic and animated. You'd be happy they were in your home. That is how you and your staff should be toward your restaurant guests.
When you walk into many restaurants today, you're greeted with something rote like
"Hi guys, How many? Table for 2?
or
"Welcome to our restaurant."
Those are extremely impersonal, and unfortunately, not many restaurants greet their "customers" at all.
We challenge you to improve the initial greeting, the first impression, the personal interaction your guests crave. It is the start of what can become an amazing guest experience.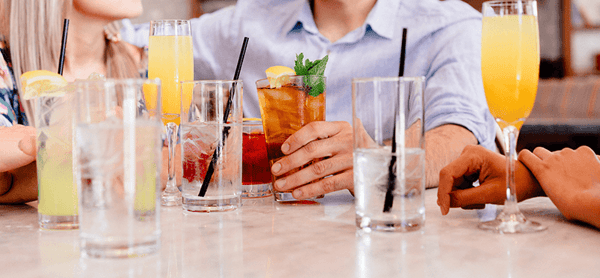 9 Ideas and Mini-scripts to Improve the Overall Guest Experience
Create more loyal restaurant guests with fantastic first impressions given by your greeters.
These scripts will help create a much more memorable caring guest experience as your greeters become genuinely interested in your guests.
1. "Hi, welcome to (restaurant name) we're glad you're here" Follow this up by asking how many will be dining or in their party."
2. "Hi, welcome to (restaurant name), have you dined with us before?" If they have, then the reply should be, "Wonderful, we have a few delicious specials this evening…,"
or,
"What do you like most about our restaurant?"
3. If they haven't dined with you before, then say, "Make sure you try the (item name) it's one of our signature dishes, it's my favorite too."
This engages the guest in a different level of experience. You create a new level of interaction and the guest feels more welcome and important. In this digital world, guests need and crave a human touch.
4. "Hi, welcome to (restaurant name) how has your day been so far?" Depending on the response…"I hope we'll make it even more enjoyable."
Other simple mini-script greetings and ideas:
5. "You are in for a treat today," and tell them why.
6. Commenting on a guest's outfit, jewelry, hair style, or some genuine compliment lets the guest know you are truly glad they are here and this will be a unique dining experience.
7. "May I have your name please?" It's vital that part of the overall guest experience involves using a guest's name. Remember, the sweetest and most important sound to a person in any language is his or her name. Once you have the guest's name, you can use it to make them feel at home.
8. "Mr. Fadel and Miss Sefa, you're in for a treat today, the chef created this amazing special everyone's raving about, definitely try it." Or, "Ms. Wilson, your table is ready, I'll take you there."
9. When families enter your restaurant often times the children are ignored. Try engaging with the children, talking directly to them, asking what kind of table they would like. Asking the children, do their parents need a special seat or chair, will create experiences your guests will long remember, talk about, and tell others. And if you make a child happy, then you make the parents happy.
10. When leading guests to the table, rather than just saying "follow me"…and making it a race to the table, the greeter can begin an interaction, using the guest's name, talking about food and beverage specials, promotions, the restaurant and the chef.
11. Mr. Khan, Aya will be taking care of you this evening, she'll be with you in just a few minutes and might I suggest the chef's special this evening, it's absolutely delicious and one of my favorites."
Help your greeters become an integral part of creating the guest experience by training them to be guest experience professionals and sales people as well.
All this costs you nothing!
Print out the 11 mini-scripts and take a few minutes before your next pre-shift meeting and present them to your greeters. Ask them to practice the one they like most and present them to you at the next pre-shift meeting. Once they get used to using them to greet your guests, you'll find they'll want to help create an even more memorable guest experience.