As a restaurant owner, your top priority is creating a superb customer experience.
But nobody gets it right from the start. If you want your restaurant business to succeed, listening to your guests and using guest feedback to improve your food and service is important.
"A great restaurant doesn't distinguish itself by how few mistakes it makes but by how well they handle those mistakes", says

Danny Meyer

, a New York City restaurateur and the Founder & Executive Chairman of the Union Square Hospitality Group (USHG).
We know how important customer feedback is, although sometimes it can be difficult to truly understand your guests without talking to them.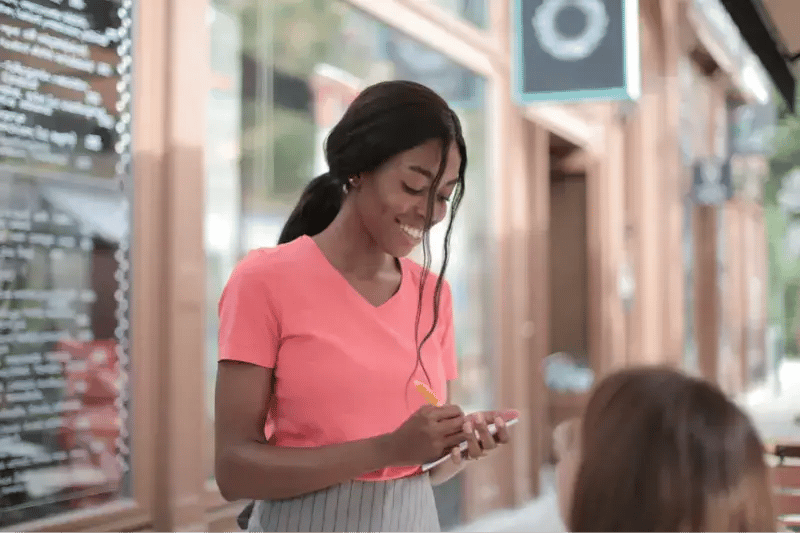 This is why restaurant surveys exist.
There are many ways you can conduct restaurant surveys (via email, POS system, reservation system, etc.), but what matters the most is asking the right restaurant survey questions.
Worry not because we've got you covered. Here are the 55 restaurant survey questions to ask and get honest feedback with actionable insights to improve your restaurant today.
Key Takeaways
Break restaurant survey questions into categories to better understand customer satisfaction.
Conduct a restaurant survey for both dine-in and takeout customers.
Open-ended restaurant survey questions will help you get valuable insights from guest feedback.
Using a restaurant survey app like Eat App makes conducting restaurant surveys smooth and simple.
---
55 Questions to ask in your restaurant survey
You should cover many different topics in the restaurant survey questions - from food quality, service quality, and restaurant atmosphere to food delivery.
We have divided them into seven categories to make them easier for you to implement and start gathering helpful feedback right away.
>>> Want to know more about automatically collecting guest feedback? Request a demo today!
General customer satisfaction questions
The customer feedback survey starts with the overall questions about the customer dining experience.
These restaurant survey questions help you discover the customer satisfaction rate and whether they will be happy to visit again or recommend you to their friends and family.
How would you rate your experience from 1 to 10?
Are you visiting [Restaurant name] for the first time?
How often do you dine at [Restaurant name]?
What was the highlight of your dining with us?
What did you like the least about [Restaurant name]?
How did you hear about [Restaurant name]?
Would you recommend [Restaurant name] to a friend?
Questions about restaurant food and drinks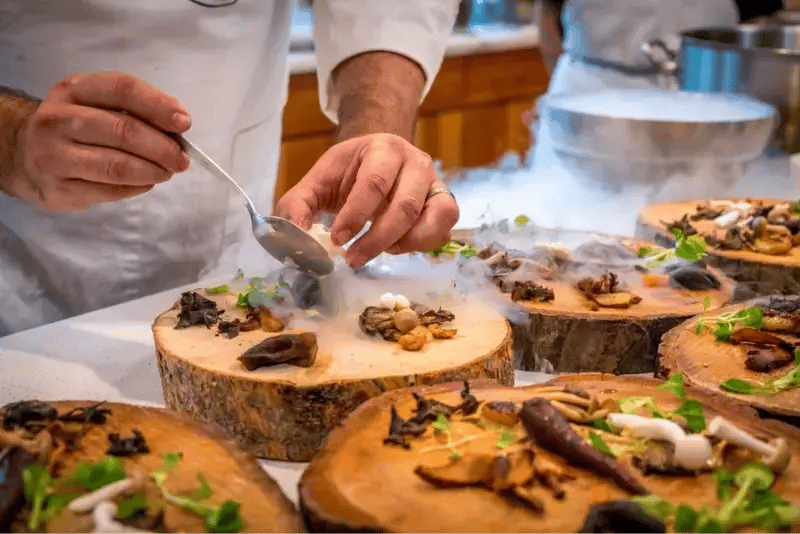 Food restaurant survey questions are the center of a restaurant survey. Learn from the survey responses to understand how to improve food quality and accommodate different dietary preferences.
How did you enjoy your meal overall?
What did you order?
Were you served what you ordered?
Did your food arrive on time?
What do you think about [Restaurant name] menu items?
Did you try any of the [Restaurant name] specials?
Were we able to accommodate any dietary restrictions you may have?
What drinks were you having?
Were you satisfied with the beverages you ordered?
How do you like [Restaurant name] drink selection?
Survey questions about bookings
The customer experience begins with making a reservation. These are the survey questions to ask to understand how to improve the booking system.
Did you make a reservation before visiting [Restaurant name]?
How did you make your reservation?
How would you rate the reservation process?
Did you receive the reservation confirmation?
Did you receive a reservation reminder?
>>> Case Study: Increasing Online Bookings & Streamlining Restaurant Operations
Survey questions about the ambiance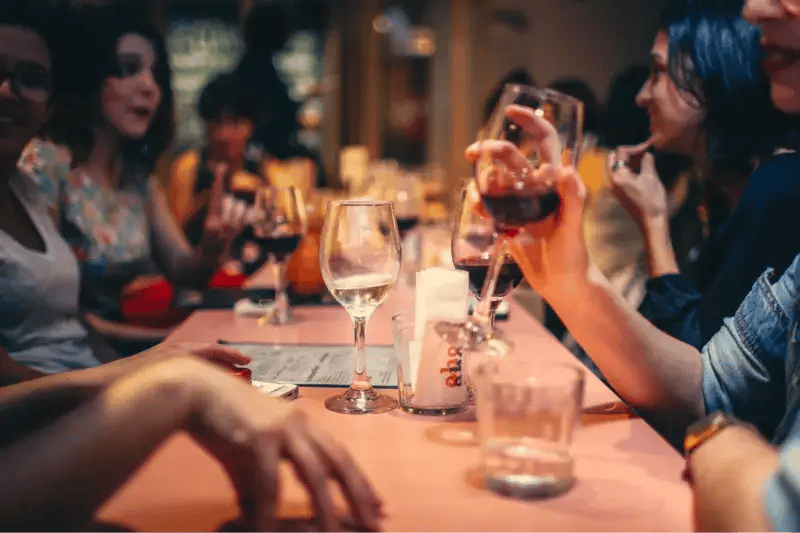 In order to gain valuable insight into how your guests feel when they dine at your restaurant, ask the following questions about the restaurant's atmosphere in the restaurant survey.
Did [Restaurant name] feel welcoming upon your arrival?
What do you think about our restaurant's environment?
How do you feel about the noise levels in [Restaurant name]?
How well would you say the interior space was organized?
Survey questions about facilities
If the facilities meet the standards, they can positively impact the customer experience. Here are the facilities questions to ask in your restaurant survey.
Did our restaurant meet your standard of cleanliness and hygiene?
Was the space accessible and able to accommodate your needs?
Were the facilities well-equipped (paper towels, tampons, etc.)?
Service-related survey questions
Good service is the second most important aspect of your restaurant business, after food quality. These restaurant service survey questions should be a part of your regular restaurant survey.
How would you rate our service overall?
Was our staff friendly and able to accommodate your requests?
How long did you wait to be seated?
Who was your server?
Was the server able to answer any questions you had?
Did the server recommend our specials?
Was the server attentive towards your table?
Were the courses spaced out well?
Did the server clean the table between courses?
Did you receive adequate silverware for each course?
Did the server check if you needed anything regularly?
Did the server check your satisfaction after you were served?
How could we serve you better in the future?
Takeout restaurant survey questions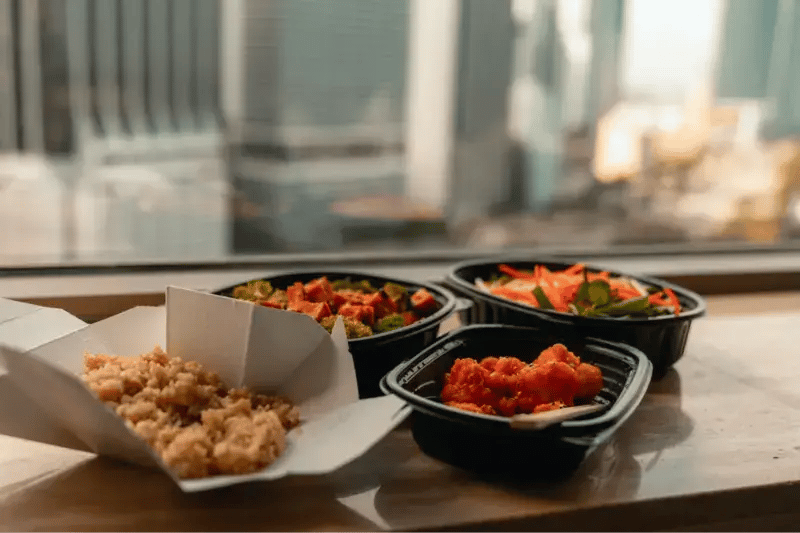 It is important to gather feedback from your dine-in guests, but it is equally important to receive customer feedback from the customers who dine outside the restaurant.
>>> Automatically collecting guest feedback. Request a demo today!
Here are restaurant survey questions to ask regarding the takeout and delivery services.
Did you make a takeout or delivery order?
How did you make your order?
Was the online ordering system easy to navigate?
How long did the ordering process take?
What did you order?
How long did you wait for your meal to be prepared?
How long did you wait for delivery?
Did you get what you ordered?
Did you receive an update when the food was ready and on its way?
Was our staff friendly during the takeout/delivery service?
Was the cutlery included in the delivery box?
How satisfied are you with the takeout menu options?
How can we improve our takeout/delivery service?
Now that you have your restaurant survey questions lined up, what should you do to get them answered? Continue reading below to find out how you can get started.
Restaurant surveys: getting started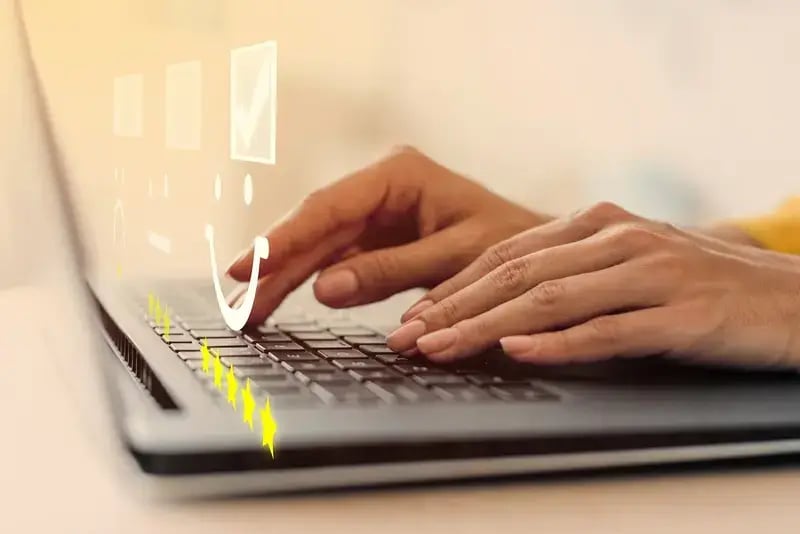 Online surveys are a convenient way to collect guest feedback and provide a pleasant customer experience while gathering valuable data.
Online restaurant survey platforms such as Eat App can help you set up an excellent survey in no time.
When you collect guest feedback with Eat App, you get to gather important insights and automated reviews from customers in an easy and efficient way, taking away all the hassle and manual work of traditional surveys.
Eat App's online restaurant survey platform helps restaurants gather their customer feedback through a simple rate and review survey.
The survey is integrated with Eat App's table management and reservation system, which enables it to be sent out to customers within 12 hours of their dining experience.
>>> Want to know more? Request a demo today!
What to do with guest feedback?
Once you have gathered feedback from your customers, it is important to take action on it. This means addressing any severe issues and commonly mentioned concerns.
Severe issues, such as health and accessibility problems, should be addressed immediately. This is also true for issues that have been reported by multiple customers.
For example, if several people have said that the music was too loud, you should take steps to lower the volume.
Issues that are more subjective, such as personal preferences, can be addressed after you have tracked the feedback for a while.
If you see that a particular complaint is mentioned repeatedly, then you know it is a real issue that must be addressed.
It is also important to ask the right questions when gathering feedback from your customers. Think about what aspects of your restaurant you want to improve, and build your survey around those areas. Don't just copy the questions from other restaurant surveys.
Finally, make sure your survey is not too long. You don't want to give your customers a survey they are unwilling to complete. You can offer incentives, such as a chance to win a gift card, to encourage people to give their feedback.
Here are some additional tips for using customer feedback effectively:
Be transparent with your customers about how you will use their feedback.
Respond to feedback promptly and respectfully.
Take action on the feedback that you receive.
Track the results of your changes and make adjustments as needed.
Advantages of using an online restaurant survey like Eat App
Collecting customer feedback through software such as Eat App has many perks.
Cost-effective: Online restaurant surveys can automatically send the designed surveys to thousands of customers using the existing database in just a few clicks. Forget about typing the survey questions and guest details manually.


Quick and easy: Due to the Eat App automation system, you can rest assured all your recent guests will receive a survey and a review request. Once you set up the restaurant survey questions you wish to ask, you don't have to worry about it ever again.


High response rate: Online surveys are sent to your guests via email a while after they've had their meal and had the time to form a complete impression. An online survey request doesn't rush them to respond, so they can do so in their own time and comfort zone, which implies a higher response rate than traditional surveys.


Better customer insights: While your guests might feel uncomfortable saying their honest negative feedback in person, they are more likely to express how they feel in a survey.


Easy to use: Eat App, as an online survey tool, is very easy to use - both for the managers and the guests. Guests fill in a form you sent them; managers can simply extract, gather, and

analyze the data

. Moreover, through Eat App's online review system, managers can look into the daily review reports and be up-to-date with customer satisfaction.


Highly accurate: All the data your customers provide is safely stored in the Eat App system, leading to a

highly accurate analysis of customer insights and feedback.
Conclusion
Regular customer surveys are important as they give real-time updates about how well your restaurant is performing and what aspects of your business need work.
Listening to your guests and acting upon their feedback can improve restaurant efficiency and inspire customer loyalty after you acknowledge their opinions and top their expectations.
Conducting surveys doesn't have to be time-consuming and stressful. You can automatically send restaurant surveys to all your guests in the database with a sophisticated solution such as EatApp.
Book a demo and get started with a carefree collection of meaningful and honest feedback.
FAQs
Frequently Ask Questions