As digitization reshapes the functional and operational outlook of the restaurant industry, major independents and franchisees alike are clinging to data in the hope that it'll help them succeed in this modern business landscape.
There's just one problem: few stakeholders know how to extract meaningful insights from it.
For example, a modern POS system will present restaurant owners with metrics like the number of times an extra ingredient was requested. But if all you do after looking at this data is increase or decrease the stock you have for that ingredient, you could be missing out on a big chunk of revenue.
That's where data analytics can be a blessing in disguise.
Related content: 3 Benefits of POS Integration for Restaurants
With the competition for restaurant guests getting fiercer, analyzing the metrics and reports associated with your operations becomes integral to your role as the owner or manager.
With new technologies like POS integration, and the more tech companies in the space making APIs available, restaurant data is becoming useful for restauranteurs. What if you could use the frequency of special requests to engineer your menu, or If you could know why a certain day of the week attracts fewer customers?
With the right use of restaurant data analytics, you can.
Let's take a closer look at what data analytics are, how they affect the various aspects of a restaurant, and how you can use them to increase your revenue.

See how we help restaurants make better front-of-house decisions based on data





What is Restaurant Data Analytics?
Put simply, restaurant data analytics is the process of analyzing every data point related to your business and converting them into meaningful insights, which can help improve everything from menus and staff straining to restaurant policies and marketing campaigns.
Unlike restaurant reporting, which involves looking at a compiled list of core metrics to compare sales and profits between specific periods, restaurant analytics allows you to do a deep dive into the numbers to better understand why your business is performing in a certain way.

So, if you want to know why a certain member of the staff is performing better than others, or why you get more orders for seafood entrees on Tuesdays, let your restaurant analytics take the lead.
Big Data and Restaurants
Big data basically refers to the large volumes of data that are constantly being generated by the software solutions a restaurant has in place. For many, this begins with how a customer places an order and pays for their food.
Larger restaurants may even have 8 or more technology vendors on their payroll, which highlights the need to invest in a reliable analytics solution. Restaurants that operate on this scale, think Mcdonald's scale, maybe looking at big solutions to understand and make use of the huge amount of data they generate.
In contrast, small and independent restaurants shouldn't need to stress over big data, as they're unlikely to have multiple software vendors on board. In short, they most likely don't generate enough data.

For them, it's better to concentrate on finding usefulness in the data their POS is currently producing. With that said, restaurants of all sizes are generating more data than ever before, which makes data analytics an exciting space to explore.
How Restaurants Can Gather Guest Data
As mentioned earlier, restaurants are constantly creating bucket loads of data, which, if used correctly, can prove to be a gold mine for a restaurant's success. The question that then comes is - what tools can restaurants use to gather this data and organize it properly so that it can be analyzed and used for decision making?
The growth of digitalization has lead to an influx of systems that support restaurants with this very task. Of course, you can still stick to the pen & paper technique to keep a record of your guest data, but that will only get you so far. Advanced online tools like reservation systems help restaurants easily & efficiently gather detailed guest data including personal details, preferences, allergies, and more, along with various restaurant performance analytics and customer breakdowns that provide a comprehensive and holistic image of the restaurants' overall performance and enable data-backed decision making.
POS systems are also another great source of data for restaurants. Keep track of average ticket size per customer, most popular dishes, and more through the data available through the POS to make better menu and pricing decisions. A few reservation systems also allow a cross integration with your POS, giving you access to advanced data all in one place.
In addition to POS integration, some advanced reservation systems like Eat App also include a built-in automation system that triggers automated tasks to run on auto-pilot based on a personalized set of criteria, like auto-tagging customers based on the number of visits, amount of spending, etc. Restaurant automation opens a treasure trove of data collection opportunities for restaurants that would not be possible earlier and helps them gain access to a richer, more accurate guest database and impactful information about restaurant performance that would be lost otherwise.
Shortcut to Success: How Data Analytics Improve Revenue
While restaurant data analytics aren't some form of a silver bullet that's going to magically improve your revenue, they can present you with robust and actionable insights that can help you make invaluable business decisions.
For example, evaluating sales metrics like revenue per server can help you identify staffing issues that may be affecting your restaurant's profitability. If a server generates the same amount of revenue throughout the week, and only certain hours bring a revenue dip, data analytics will be able to tell you where losses happen, and where you might be able to benefit from additional manpower.

Likewise, analysis of the data from your CRM can be used to identify why certain items sell well, who ordered what and how much of it, and other front-of-house insights. This can be used to improve your menu, as, if you evaluate what entrees are being ordered in what amounts, you can introduce more of such items on the menu.
Also, you can gain an understanding of what menu categories – from appetizers and entrées to side items and beverages – are most popular, which can help you decide which type of items you should highlight in your restaurant marketing campaign.
These are just a few of the benefits you can gain from restaurant data analytics.

Truly competitive restaurants are utilizing analytics solutions for a variety of use cases, including:
Customer profiling
Operations improvement
Table turnover optimization
Sales forecasting
Lifetime value and repeat customer trends
With profits as thin as they are for the restaurants, any insight into how you can increase your overall revenue should be seriously considered.
How Restaurant Analytics Impact Labor Costs
Labor is a big expense in operating a restaurant, so it's crucial to be on top of your labor cost vs your total sales. The right analytics solution will help identify slower shifts, which helps with keeping costs low as fewer employees required during that period.
Insights will also help you schedule quicker and more strategically based on what days you're busiest when your sales are highest, and how much should be your average labor spend.
Moreover, restaurant analytics can be used to optimize labor costs during specific seasons. For example, the owner or manager can analyze historical data for the festive period and use it to optimize the workforce by scheduling the right mix of temporary, part-time, and part-time labor on a range of schedules.
Doing so will help you control your labor costs and ensure your restaurant is running at its peak capacity throughout the year.
How Analytics Effect Menu Decisions
You can also use restaurant data analytics to determine what items you should keep on the menu, which dishes need to be re-introduced, and what meals should be considered for promotions and discounts. For example, if a specific item gets a lot of orders, but there are no re-orders for it, you can investigate further.
Are customers not re-ordering because the taste is bad? Or did they want to try another entrée altogether? Combine your data analytics with a customer feedback strategy to find out. If the bad taste is the cause, you can try re-working the item or remove it from the menu altogether. With the right insights, you'd be able to achieve the right balance of items across different categories of the menu.
How Analytics Impacts the Guest Experience
When it comes to the customer experience, data analytics can reveal critical insights about restaurant guests. Information like order preferences, reservation habits, and demographics can help you to personalize the dining experience. For example, you can offer a free dessert to guests on their anniversary or birthday, or keep cuisine preferences in mind when sending out a personalized offer to guests.
In addition, the analytics give you the ability to identify trends and segment customers into groups. With historical data from your restaurant CRM to show current and past trends and develop customer profiles, listening to and building relationships with your guests will help strategize for the future.
Feedback and review analytics are other interesting data points that can help enhance the guest experience. Tracking cumulative review data on a daily basis and making changes accordingly can help in ensuring that customer service always remains up to standards.
How Analytics Help Fill Empty Tables
For a restaurant, every empty table represents lost revenue. Analytics can help restaurants understand and overcome the "empty tables" issue through various critical data points.
For example, a restaurant can have a look at their no-show rates, and in case the numbers are very high, they can tackle this issue by setting up a reservation deposit. A deep dive into the data can also help restaurants recognize their off-peak times and run special offers & discounts to fill up the tables.
Restaurant Analytics and Loyalty Programs
Today's restaurant loyalty programs are equipped with the ability to offer a rich set of customer data. You can look guests up by something as simple as their last name and get all the information you need. Hence, you can skip having to confirm their order preferences and whether they'd like to dine on the patio or eat inside.
Also, you can look at the data to determine the best way to reward your loyal customers. For example, if a certain group of customers checks in and tags your restaurant on social media every time they come in for a meal, it'd make sense to send them a reward through a social platform.
One tactic could be to send them a digital invite to come and try a new entrée at your restaurant, highlighting that it's a small reward for the loyalty they've shown to your business. Consider using Facebook or Instagram for the purpose, as you may be able to attract new eyeballs when customers boast about receiving the reward within their social circle.
Advanced CRM systems can also be used to re-emphasize yourself to your high-value and keep them happy by creating customized segments and sending them exclusive offers and discounts as a reward for their loyalty.
The Role of Predictive Analytics for Restaurants
Predictive analytics make use of historical data to predict future trends and outcomes. While a handy approach for any business, when used for restaurants, this tactic can play an essential role in improving your revenue.
Essentially, restaurant owners can use predictive analytics to:
Improve order accuracy: Modern predictive analytics solutions can directly connect to your restaurant ordering system to increase order accuracy. Most of them can predict what food items will be requested during specific hours of the day. This also helps you stock up on supplies to fulfill customers' demands.
Forecast trends: Restaurant predictive analytics can also be used to forecast future trends and revenue. By comparing historical data with your current numbers, you'll be able to predict where your restaurant will be in the next couple of years. Consequently, you can devise strategies and take steps to help your business achieve its goals.
Minimize food waste: When planning the menu, it is imperative that a restaurant owner knows what quantities of ingredients are needed to prepare a meal best. By using predictive analytics, you'll be able to drill down into past and present inventory levels. This helps you to reduce food wastes by ordering the required quantity as and when needed and control your food cost efficiently.
Better planning: Predictive analytics can help restaurants pre-plan upcoming shifts by predicting customer trends and busiest time periods. This helps in taking better BOH & FOH decisions and adjusting the restaurant's floor layout accordingly.
3 Real World Examples of Restaurants Using Analytics to Increase Revenue
Several restaurants already have a data analytics solution in place, and it's profiting in terms of increased efficiency and revenue. Below are a few examples.
Fig & Olive

NY-based Fig & Olive was able to track its customers' ordering habits and design a targeted email campaign using data from its guest management software. The software had been set up to match the restaurant's reservations to its POS data, which allowed it to track the visit frequency and dining habits of customers.
All the information was then used to run automated email campaigns, some of which returned an incredible ROI. For example, the "we miss you" campaign that offered free crostini to customers who had not visited the restaurant in the past 30 days generated around 300 visits and $36,000 in revenue – a 7x return on the restaurant's investment in data analytics.
Tropical Smoothie Café

Dedicated to helping people live healthier lives, Tropical food café cooks up healthy meals with a tropical touch. In 2013, they added a vegetable smoothie to a fruit-only smoothie menu. By using restaurant analytics, they saw that it became one of their best sellers, which led to the introduction of other variants of vegetable smoothers.
Moreover, data analytics allowed the chain to see what hours during the day people were ordering vegetable smoothies most. Then, using granular insights, they could design time-specific campaigns like happy hours to increase customer footfall during those hours.


Cava Grill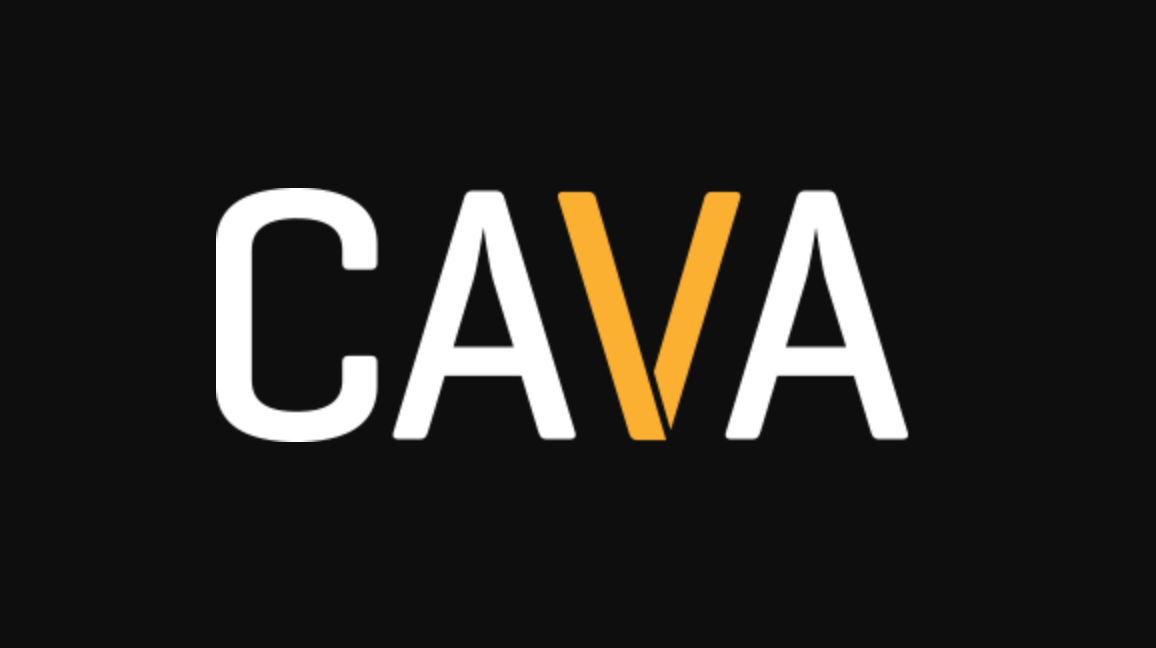 Wanting to better control its labor costs, Washington D.C.-based Cava Grill analyzed historical clock-out and clock-in data of its staff to understand individual labor hours. The restaurant then conducted simulations to identify which of its locations were at the biggest risk of higher-than-normal labor costs, which allowed it to align costs with profitability.
In addition, data analytics helped the restaurant chain realize that an increasing number of guests were opting for rice and salad instead of pita bread. That finding prompted the fast-casual eatery to place a greater focus on the presentation of its salads in promotional materials as well as in physical outlets.
Conclusion
With rich sources of data spread across restaurants' systems, data analytics is picking up steam. For the ambitious, revenue-driven restaurateur, investments in the right tools are necessary to extract meaningful insights. Ultimately, restaurant data analytics would push your business in a direction where it grows and thrives.