Point of sales or POS system has always been an integral part of restaurant operations. They help restaurants process payments and monitor restaurant revenue.
However, as the restaurant industry is becoming increasingly digitalized, POS systems are becoming a lot more than just a payment processing tool.
Now, POS systems come with advanced data collection tools that help restaurants get in the depths of their performance and guest data.
A good POS system can help restaurants provide a streamlined and tailored guest experience and enable them to retain their customers by providing better customer service.
With the growing demand for more advanced features, the market is now brimming with many POS options for restaurants that provide an array of different features.
To help you choose the right one for your restaurant, we have evaluated the best restaurant POS systems and compiled a list of the top six options based on features, pricing, and compatibility.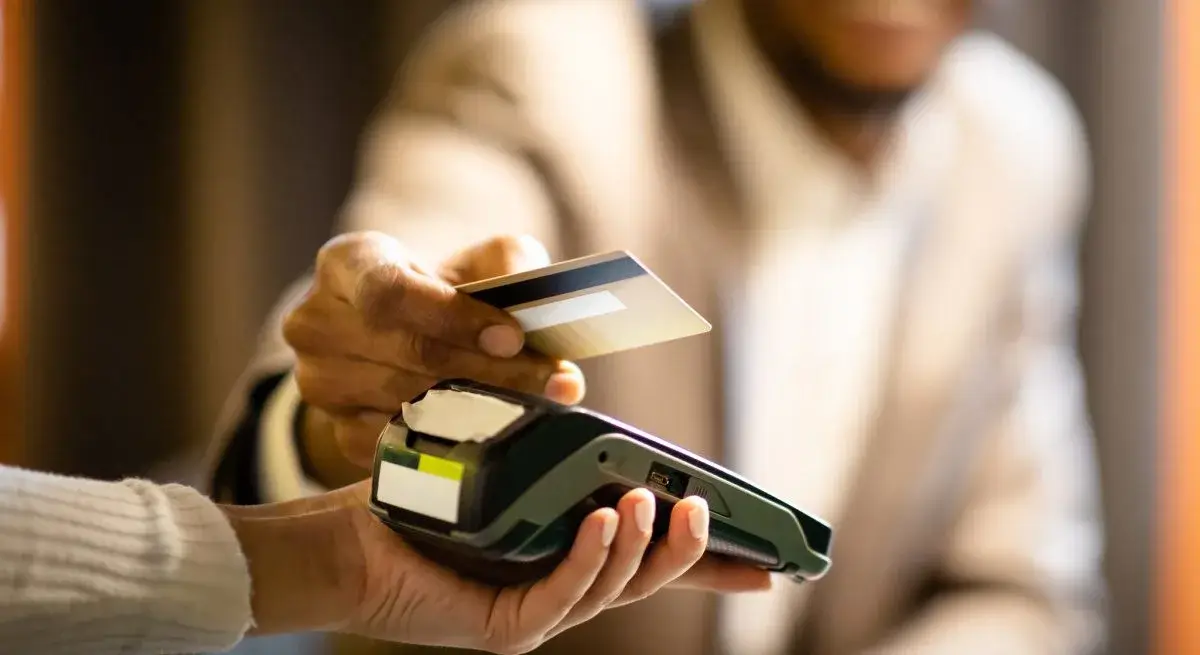 Considerations for Choosing a Restaurant POS System
Every restaurant has its own set of individual requirements. The best POS system for your restaurant is the one that best fits your needs. However, there are three factors that you must assess before investing in a POS system.
Features
Every POS system comes with its own set of features. Some of them come with simple payment processing capabilities, while others include more advanced features like data collection, reporting, etc.
Consider the needs of your restaurant to understand which system will be best suited accordingly.
Price
The goal of a POS system is to help improve your restaurant's efficiency and revenue. It's important to ensure that the POS system you choose fits into your restaurant's budget and does not negatively impact revenue instead.
Look out for any hidden charges or fees like setup fees that might add up to your total cost.
Compatibility
You are likely already using one or more digital systems like reservation or table management software at your restaurant. A POS system that can be integrated with your existing software will help you take full advantage of all the guest data available from different sources.
Look into each POS system's compatibility with your existing systems to make the most out of your investment.
Why POS Integration Is Important For Restaurants
Traditionally, the POS system has always been used for processing payments, monitoring restaurant revenue performance, finding popular menu items, and accounting purposes. But because POS systems use tickets to store data, they won't know who the guests behind them are as guest data is commonly stored in a reservation or CRM system.
As a restaurant operator, the idea of sharing POS data with a reservation management system may not be something usually on your mind.
But it should be. Because when the two systems are integrated, you can connect the dots between guests and revenue, and gain much deeper insight into your customers.
Integrating a restaurant's POS system with its table management system unlocks a plethora of guest spending data for restaurants including average spend per visit, highest spenders, order history, etc., which allows restaurants to provide an unmatched, tailored, and personalized guest experience.
Find out more about POS integration here
The 6 Best Restaurant POS Systems Compared
1. POSitouch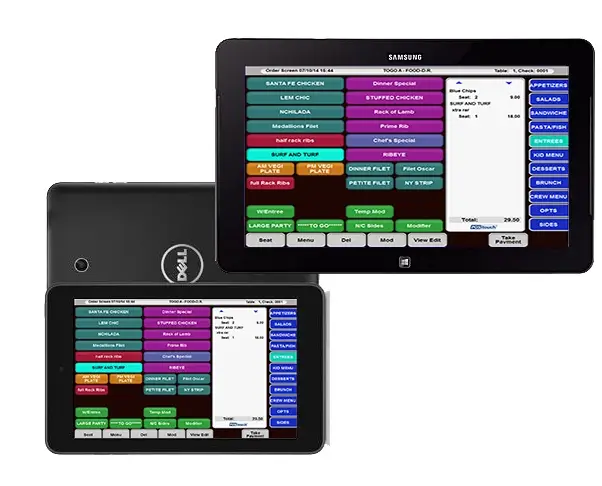 POSitouch is an all-in-one solution that offers a diverse software suite with the features and functionality to support restaurants of all sizes, from independent locations to the biggest national chains.
It includes three different solutions depending on restaurant type - table service POS system, quick service and delivery POS system, and bar and nightclub POS system, each offering relevant features for the particular restaurant type.
POSitouch includes various advanced features like inventory tracking, labor management, tip management, kitchen and delivery management, integrated payment processing, and advanced reporting.
POSitouch can also be used on tablets and other handheld devices for ease of use.
Pricing
POSitouch offers customizable solutions based on your restaurant's needs. The pricing for every solution varies on the features required by every individual restaurant.
Compatibility
POSitouch is a highly compatible system that integrates with various other restaurant solutions like pay-at-the-table devices, loyalty systems, and table management systems like Eat App, helping restaurants to better understand and assess the data collected by the POS system.
2. Square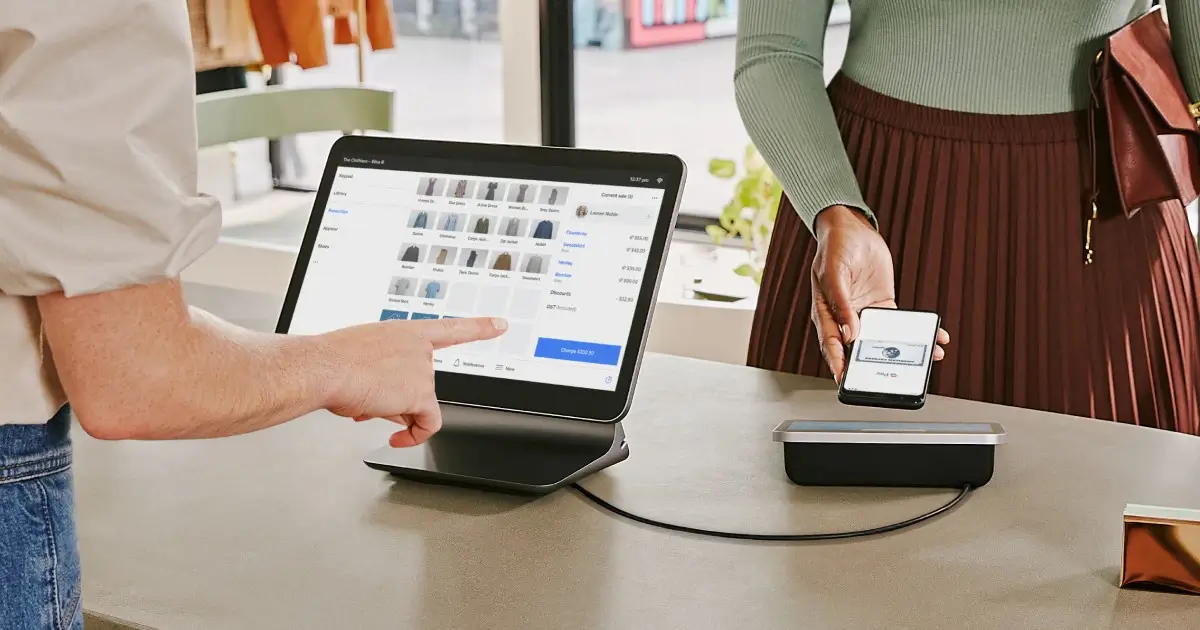 Square offers a POS solution for restaurants with a focus on efficiency. It helps restaurants provide a seamless experience with features like tableside self-serve ordering and payment, a QR code menu, single order and delivery dashboard, a free online site for delivery and pickup, and kitchen display systems.
Square provides five different POS solutions based on restaurant type - quick service, full service, fast-casual, bars & breweries, and ghost kitchens with specific features for each restaurant type.
Like POSitouch, Square can also be used on tablets and iPads along with the main POS hardware.
Pricing
Square offers three subscription types for its restaurant POS system:
Free: A basic plan that includes online ordering and POS features. This plan does not include the POS hardware or kitchen displays.
Plus ($60 per location): This plan includes POS hardware, unlimited kitchen displays, and other advanced features.
Premium: Square also offers premium, customizable plans based on each restaurant's needs, the pricing of which would depend on the chosen features.
Compatibility
Square integrates well with various restaurant systems like online ordering systems, employee management systems, inventory management systems, and accounting systems. However, Square does not integrate with a table and reservation management system.
3. Clover POS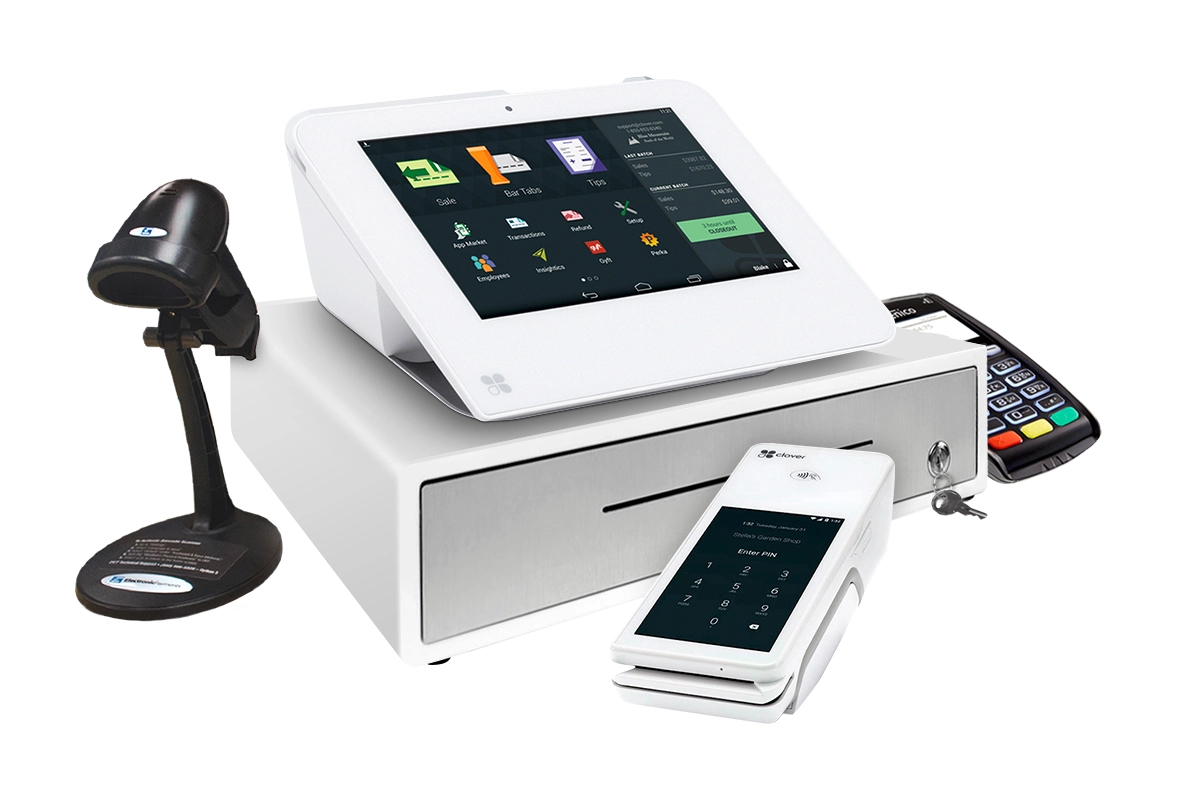 Clover offers a POS solution for restaurants that allows them to accept payments, track purchases, and provide a better customer experience with features like instant payment processing, online ordering, floor plan, check to split, and reporting.
Clover offers various solutions based on your restaurant type starting from Clover Go which only accepts payments, Clover Flex which makes mobile payments easier, Clover Mini - a simple POS solution, Clover Station Solo - their largest, fastest point of sales system, and Clover Station Duo - a point of sales system for both sides of the counter.
Clover's POS system requires specific hardware and cannot be used on any tablet/iPad.
Pricing
For full-service dining systems, Clover offers 3 pricing options.
Starter: $1,343 set-up fee+ $74.95 monthly fee
Standard: $1,848 set-up fee+ $84.90 monthly fee
Advanced: $3,497 set-up fee+ $94.85 monthly fee
Compatibility
Clover's POS systems come built-in with various integrations for building loyalty, offering discounts, collecting guest feedback, and more.
It also offers other integrations with order and payment systems like Menufy and DispenseMe, employee management systems like Gusto and Time Clock, and other inventory and appointment systems.
However, Clover's POS system does not fully integrate with any table management system.
4. Micros POS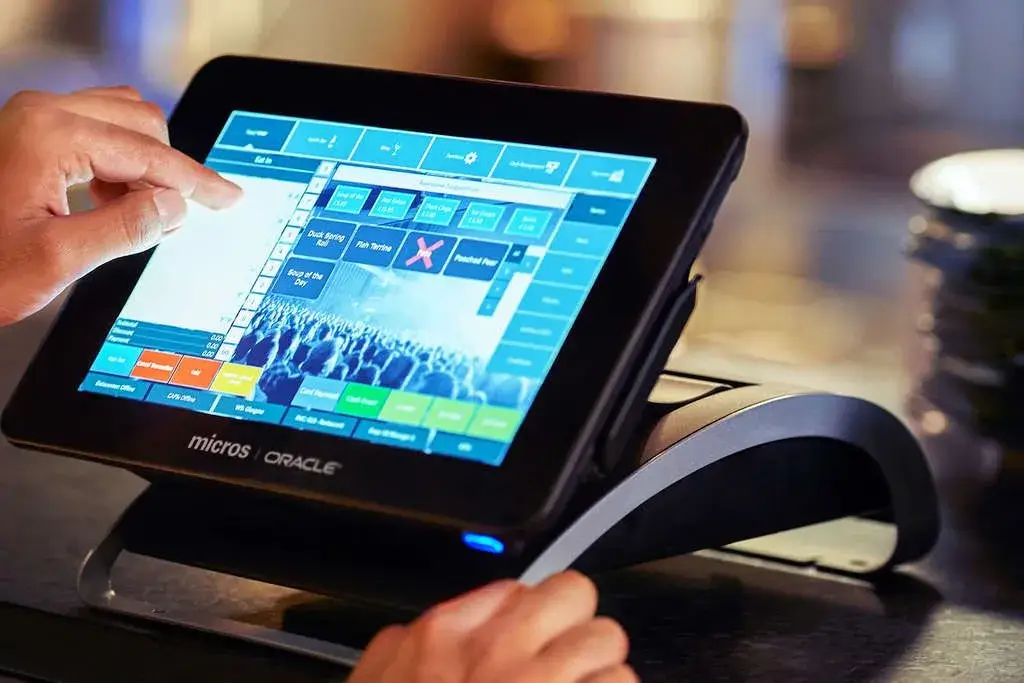 Micros POS by Oracle helps restaurants build stronger customer relationships, transact in new ways, and grow their business. With its advanced features, Micros can help you connect every guest interaction to your back-of-house operations, so you can deliver better business performance and exceptional customer experiences.
Micros offers various POS solutions based on your restaurant's needs, ranging from their most advanced Workstation 6 Series to self-service kiosks, kitchen display systems, etc.
Like Clover, Micros POS also requires specific hardware and cannot be used on any other device. However, restaurants can keep track of current performance and reports and use other features like building marketing campaigns on their mobile devices.
Pricing
Micros offers customized packages based on a restaurant's requirements. The pricing depends on the chosen licenses and software for each business.
Compatibility

With a wide range of integrations available for users, Micros is one of the most compatible POS systems in the market. It offers integrations with different systems like online ordering platforms, third-party delivery programs, self-service kiosks, mobile payment systems, and inventory management systems
Micros also integrates with table management systems like Eat App, which allows restaurants to fully understand and make the most out of the data collected through their POS system.
5. Dinerware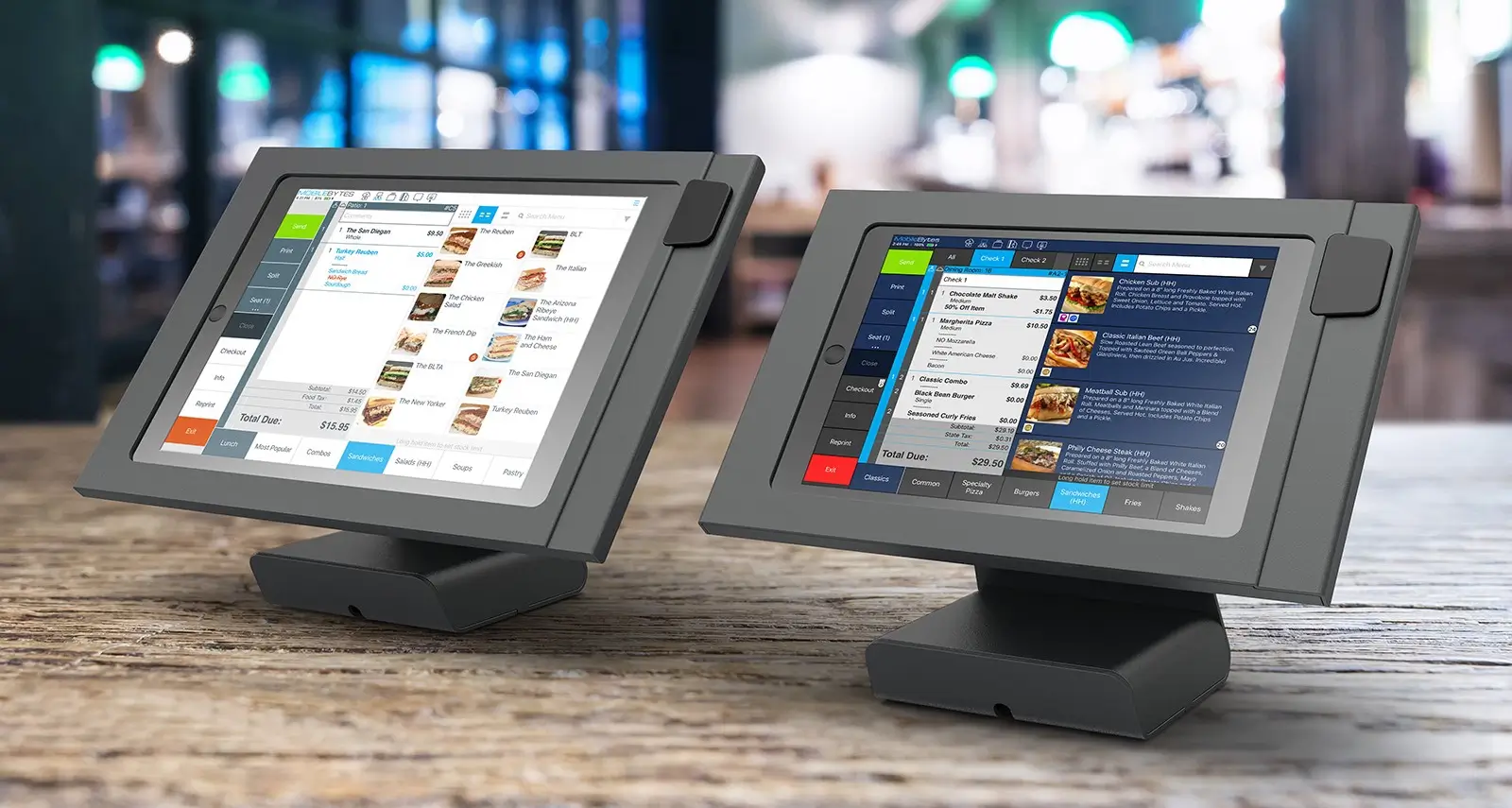 Dinerware delivers a reliable restaurant point of sale software package that is highly flexible, and easy to learn, use and modify. Dinerware can be tailored to accommodate every restaurant's specific needs.

Features like fully customizable menus, easy order entry and ticket handling, integrated credit and gift cards, kitchen printing, and powerful pricing functionality will help restaurants maximize profits, efficiency, and productivity throughout their operations.

Dinerware also requires specific POS hardware and cannot be used on any tablet or iPad.

Pricing
Like Micros, Dinerware also offers different pricing packages based on the restaurant's requirements.
Compatibility

Dinerware integrates with online ordering systems like ToGo technologies to help streamline the online ordering process for restaurants.

It also integrates with table management systems like Eat App.
6. Lightspeed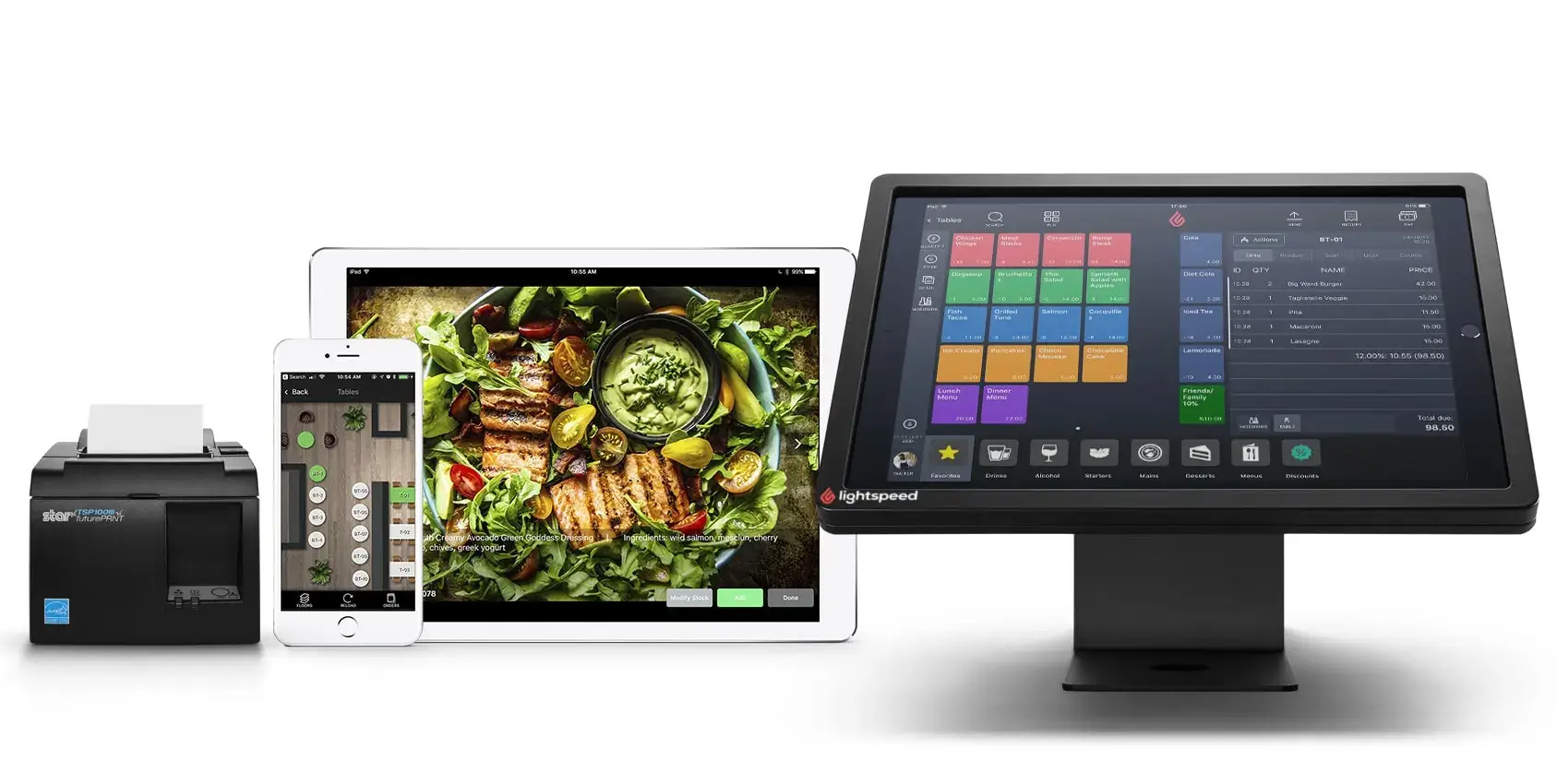 Lightspeed helps restaurants streamline workflows and simplify operations while helping them scale by giving the option to easily expand new locations on the POS system.
Lightspeed's POS system helps restaurants save time, reduce staff errors, improve workflow and focus more on customer experience with technology that's focused on guest satisfaction.
It includes features like floor plan customization, guest data collection, instant payment processing, and payment reports along with online ordering and delivery options.
Lightspeed also includes inventory management and stock reporting features.
Pricing
Lightspeed POS offers three pricing tiers for restaurants:
Essentials: $39/month for a complete hardware bundle for one location
Plus: $119/month for full-service restaurants, bars, and cafes
Pro: $289/month for advanced tools for growing restaurants and hotels
Compatibility
Lightspeed offers integrations with many different restaurant systems like delivery systems, loyalty systems, PMS integration, advanced insights, employee management systems, and many more.
Conclusion
As we mentioned earlier, there is no one size fits all solution for POS systems. Every restaurant has its own needs and requirements. What works best for your restaurant might not be suitable for your restaurant. Therefore, it is important to do thorough research of the market to find the best solution for your restaurant that provides you with all the necessary features for your restaurant, and also fits within your budget.