As a restaurant owner, you know that mouth-watering entrées are just one aspect of running a successful business.
In addition to whipping up some culinary magic, you also need to create a positive customer experience that will encourage customer loyalty – which is especially true in the face of rising customer acquisition costs.
One of the best ways to do that is to offer a restaurant loyalty program.
With 81% of people saying loyalty programs make them want to continue doing business with a brand, restaurant loyalty programs can be a powerful motivation for consumers to make reservations, come back, and spend more.
But as more and more loyalty programs pop up, it's becoming increasingly important for restaurants to have a stellar strategy in place. This is where savvy marketing and a hearty customer database come into play.

Let's dive into how a good loyalty program can be the first line of defense against customer acquisition costs, why your customer database matters, and 5 top restaurant loyalty programs that you can partner with.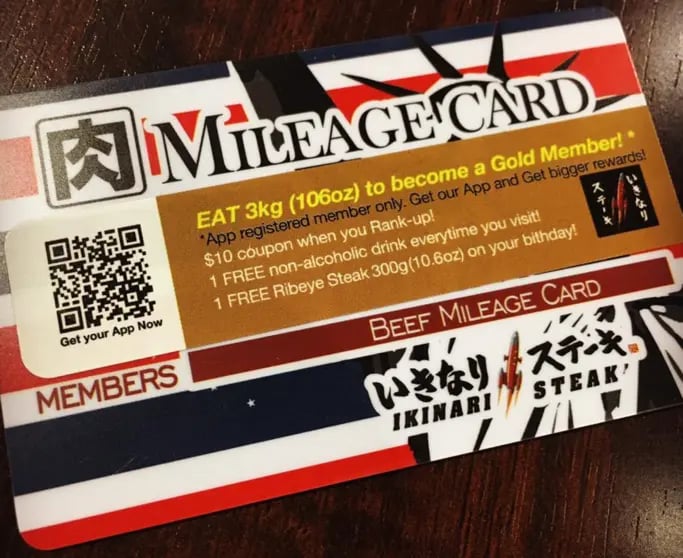 Considerations for starting a restaurant loyalty program
At first glance, it seems obvious why a loyalty program can be a great idea for a business, especially a restaurant. However, there's an added benefit that you might not realize: loyalty programs also help to counteract the growing costs of customer acquisition.
Adweek recently reported that acquiring a new customer is a whopping five times more expensive than simply keeping an existing one.
Fortunately, loyalty programs do just that. In a world where customer acquisition costs can be killers for new – and even established – businesses, loyalty programs help to secure residual income in the form of familiar smiling faces who are already delighted to be dining with you.
Before you start your journey, remember to ensure that you're building a strong customer database as you go.
In 2019, the name of the game is engagement. You'll need to stay connected with your customers so that they'll keep you at the top of mind next time they're making dinner plans. And the more information you have about them, the better you can connect with them.
The most successful restaurant loyalty programs are proactive instead of reactive, taking time to send personalized emails, text messages, app notifications, and other communications to keep in touch. Keep this in mind as you're choosing your loyalty program partner.
5 top restaurant loyalty programs
Taking these insights, we came up with a list of 5 companies offering the best restaurant loyalty programs.
Read on to learn how they function and why we consider them to be standouts among the available choices.
Preferred Patron offers impressive full customization options for your loyalty program, giving you complete control of each customer's perception of your brand. It boasts omnichannel communications and on-demand real-time reporting so you can be tuned in at all times, from multiple sources.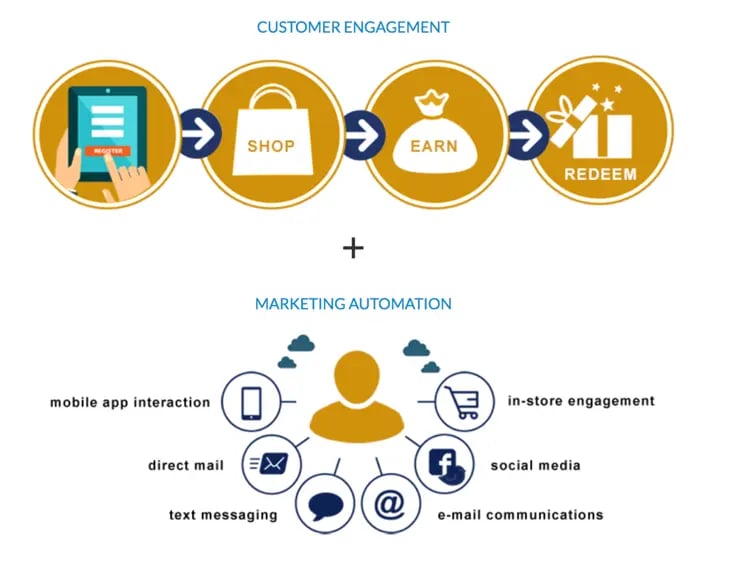 This tool also allows you to control how your customers receive their benefits, through options like dollar spend, number of visits, and even "likes" and check-ins on social media.
When customers reach certain milestones, you're able to send them automated text messages or email notifications. This cross-channel interaction enables you to engage the right consumers at the right time with perks that will drive them back to your restaurant.
There's also a built-in CRM that can be connected with your restaurant management software to enhance the customer experience.
You can, for example, segment patrons on the basis of "once-a-month" and "once-a-week" customers and reward them accordingly. A good idea is to reward frequent visitors with an extra perk on top of what they'll be getting for being a member of your restaurant loyalty program.
Preferred Patron costs $79 a month for up to 7,500 members, $149 a month for 15,000 members, and $249 a month for 30,000 members per outlet.
Movylo is an automated loyalty solution that helps restaurateurs like you assign points and rewards to their customers for every order that they can use or redeem upon their next visit.
The software also boasts a promotional engine that allows you to notify your members of their promos as well as send them newsletters, flyers, and coupons through multiple channels.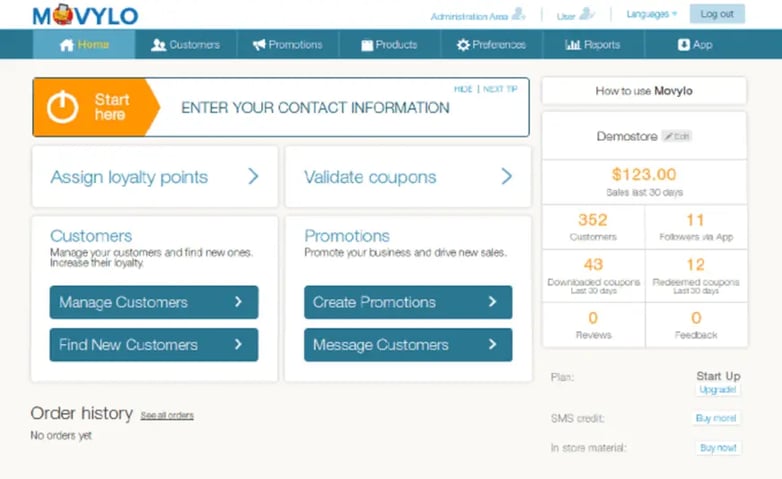 You also get access to features that help you to create a database of active customers.
CRM assists you in collecting customers' emails, names and phone numbers. Plus, it provides you with an insight into their interests, shopping habits, level of loyalty and social usage.
It then uses the data to segment customers based on ordering habits, creating tiers of good customers, top customers, etc.
Another standout feature is Movylo's ability to collect feedback. It allows you to offer a bonus to guests for sharing their thoughts on your menu, ambiance, services, etc.
This enables you to develop an even stronger customer relationship with them while improving your customer experience.
The loyalty program feature is only available on Movylo's Gold plan. It costs $49 a month for up to 1,000 members.
This company claims that all you need is three minutes to set up your loyalty program. LoyalZoo has some nifty features, like its Handsfree Marketing tool that organizes your customers into three key groups: new customers, VIP customers, and customers who are slipping away.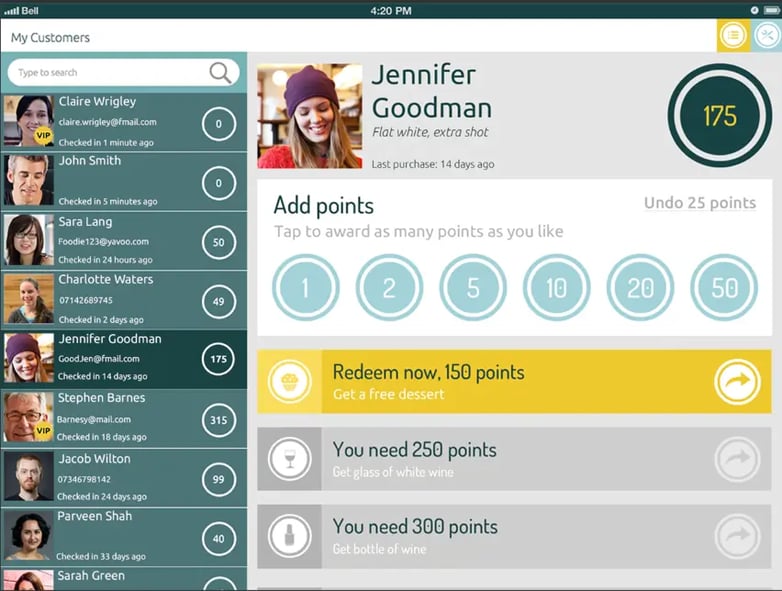 Based on these categories, it will send targeted emails or text-message offers that are aimed at bringing everyone to the VIP level – and of course, keeping VIP level customers happy.
If you have a chain of restaurants, LoyalZoo's patent pending system will allow you to spread loyalty points across all of them. As a result, your customers can redeem points for rewards at any of your locations.
Besides all that, you get the option to create customer lists. Customer lists come with trending graphs and the ability to send promotions or marketing messages via push technology.
You also get to see footfall trends and customer analytics in a secure admin area, and use key performance indicators to analyze whether your restaurant loyalty program is helping you to retain customers.
Plans start at $27 a month and go up to $70 a month for all of the features mentioned above.
Square Loyalty allows you to boost restaurant sales with its fully integrated digital loyalty program.
You get to offer digital punch cards where customers receive points from the orders they place to earn their rewards.
If you want to get advanced, Square Loyalty has a tiered loyalty program option that lets you offer reward levels, allowing patrons to collect their points to earn higher-value or tier loyalty rewards.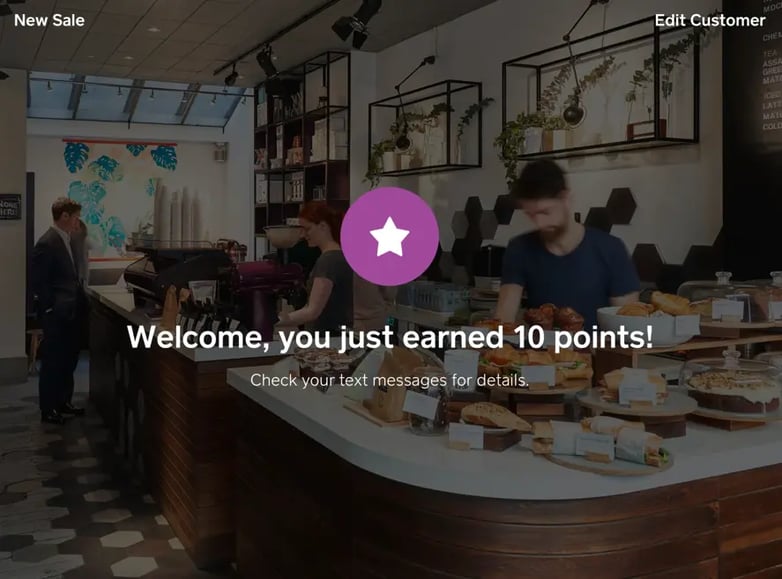 The software also has features that enable you to treat more guests like regulars. Every time someone returns, the software displays their order history, so you know exactly what they like.
Additionally, customers get a text notification when they earn rewards or points, which keeps them up-to-date and your restaurant top of mind.
It's also easy to reward customers.
The company behind Squareup offers a point-of-sale that can be used to reward customers directly. Just putting in a guest's phone number allows you to see their earned points and offer any eligible loyalty rewards at checkout.
Just sign into the Square Dashboard to see guest enrollment, compare rewards redeemed against those issued, create customer lists, and more.
Squareup Loyalty is $45 a month for 0-500 visits, $75 a month for 501-1,500 visits and $105 a month for 1,501-10,000 visits.
TapMango is another rewards program tool that lets you build a customized, branded mobile app for your customers in addition to physical key tags.
The company will provide your restaurant with a kiosk-mounted iPad, which your customers can use to scan their key tag or phone to check in and register their purchases at your restaurant.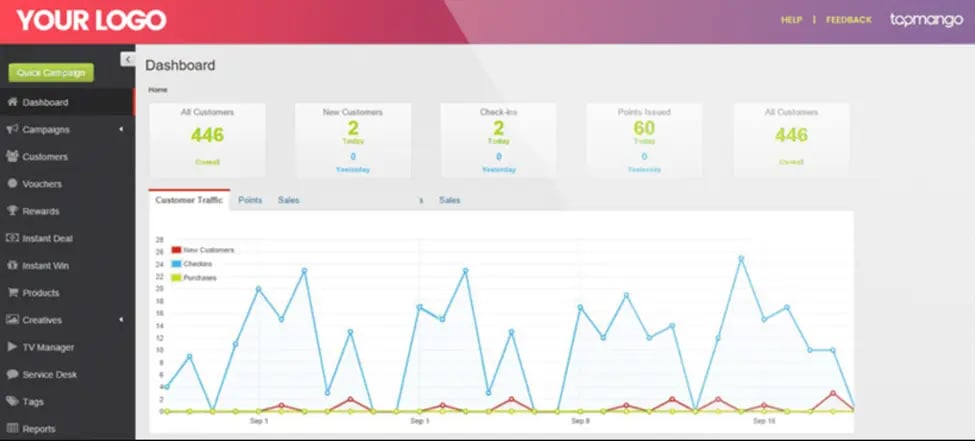 After checking in, the iPad will display their status and let them redeem any available offers. All of this is displayed with your personal branding to keep customer experiences consistent.
You control specials, campaigns, and rewards through TapMango's easy-to-use marketing dashboard. There's even an option to create and target specific customer groups based on their product interests, recent purchases, and more.
A standout feature is the ability to give your points a name that reflects the nature or cuisine of your restaurant – "steak dollars," or "prawns" will get your restaurant loyalty program members way more excited than just "points."
Hence, you get all the tools you need to operate a turnkey loyalty program that's on par with the best in your industry.
TapMango doesn't mention the loyalty program's pricing on its website, but you can get in touch with its sales team for a custom quote and additional information.
Ready to bask in the presence of regulars?
A decade ago, the cost of creating a restaurant loyalty program would have been enough to dissuade some of the most successful restaurant owners.
Fast forward to today, innovators and software companies have all but proven the need to offer personalized, customer-first loyalty experiences. Those hoping to run their own loyalty programs would be well served by the above-mentioned programs and the solutions they're offering to engage and return customers.
Remember, the main objective of a restaurant loyalty program is to increase customer satisfaction. If your clientele is happy and they feel like they could gain a reward or two by eating at your place, then your restaurant will benefit, as well.
A loyalty program that combines these two – where customers feel appreciated, while sporadic rewards are offered – is most likely to bolster your revenue.