Sales in the restaurant industry can be extremely volatile. With seasonality, external competition, and several other factors at play, it's often difficult for restaurant operators to not only get a grip on their restaurant sales but also increase them.
What many restaurateurs fail to see though, is that even the most popular restaurants around town have the potential to easily improve their sales. And we bring even more good news!
According to research by the National Restaurant Association, sales in the industry are predicted to reach roughly $1 trillion in 2023, and there might be up to 500,000 new jobs. This means there is a ton of opportunity for restaurant owners in the industry! But, where do you begin?
To give you and your staff a kick start, this article goes through 20 effective tips and strategies you could follow to help get a grip on your management and push your restaurant to increase your overall sales.
So, let's jump right in.
How can you increase sales at your restaurant?
Here are a few suggestions for boosting restaurant sales that include getting an existing customer to come back, encouraging guests to visit your restaurant, improving your table turnover rate, and more.
1. Start by identifying your goals
Before learning how to increase restaurant sales, it's crucial to establish a baseline against which to compare future progress. If your company is established, you might often use previous internal sales data or industry statistics (if you are just starting). Gathering sales data for at least a week or two before continuing is helpful as well as performing SWOT and target market analysis.
How to keep an eye on your restaurant data at all times:
Eat App's single dashboard makes it simple to compare data and share important information with your team via exportable graphs and charts.
With Eat App's advanced reports, you can:
See in-depth guest and reservation reports

Daily, weekly, monthly, or yearly breakdown reports

See reports for a certain period

Reports that are broken down based on reservations or covers

Export CSV reports or graphs for the period of your choice.
>>> Want to know more? Request a demo today.
2. Upselling techniques
One of the most important and easiest ways to boost restaurant sales is by upselling your customers. All things considered, your restaurant staff are technically in sales, and they need to be reminded to make it their top priority.
Think about your average check size; now imagine increasing that up to 10%. Over the course of a year, this means serious increases in revenue.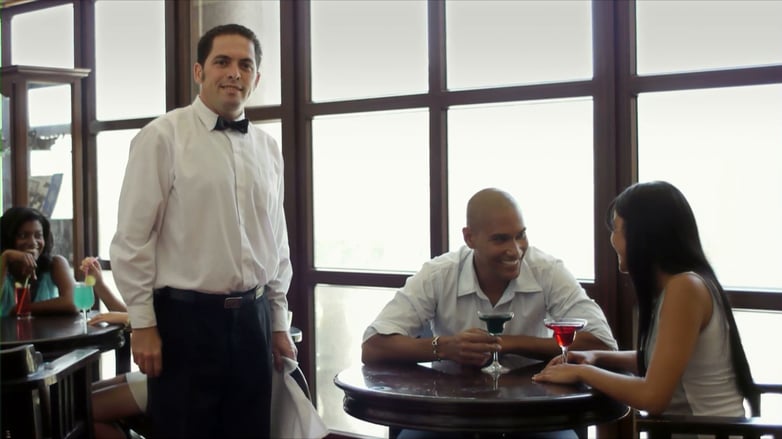 How to upsell your restaurant customers
If you have no experience in upselling as a way to increase sales, here are a few tips:
Ask. Sometimes it's as simple as asking your customer if they want something extra. Whether it be a side of fries or a drink. Asking one question is not going to scare your customer away, so it doesn't hurt to try.
FOMO. FOMO, or 'fear of missing out' is a great way to create demand for something you offer. "We're only offering this discount for another 15 minutes, should I ring you up for it?"
Be prepared to upsell. Sometimes the opportunity to upsell your customers presents itself when you least expect it. Whether it be a confused patron asking for recommendations or a tourist that doesn't have a complete grasp of the language. Have a set number of dishes prepared to recommend when these situations present themselves.
Inform. Sometimes your upsell techniques can be disguised as friendly advice. We've all been there, and after looking through the menu for hours we can't decide what entrée we want to pair with our drink. Cue the 'informative' waiter. " Might I suggest the 12-ounce ribeye? It goes perfectly with the salad you ordered". Just like that, you were influenced into choosing one of their most expensive dishes because of a recommendation.

Samples. Sometimes it's hard to convince a customer to order something they've never tried, especially when it's so expensive. This is why you should offer them a sample. Whether it's one of your entrees or a drink, your customer is more likely to pull the trigger on a decision if they've already had it and liked it.

Training. Train your employees to upsell. They should never leave a table without asking if a customer wants anything additional or making recommendations. Do you have one or two employees that are born to be in sales? Have them train the rest of your staff to bring them all up to speed.

POS: When it comes to putting an upsell strategy into practice, your POS can handle the grunt work for you. With the help of this crucial piece of restaurant technology, you can determine the most well-liked menu items (hello, house-made burger!) and add a prompt to remind your servers to suggest extras for an additional fee. Even better, you can utilize your POS to track your staff's performance in an upselling competition. Nothing produces results like some friendly competition.
>>> Want to know more about our POS integration? Request a demo today!
3. Build customer loyalty
The hardest thing to achieve at a restaurant is a return customer. So many factors are at play when determining whether or not one of your guests is going to come back a second time or not.
A study conducted by Harvard revealed that a mere 5% increase in return customers can increase a restaurant's profits anywhere from 25% to 125%. That means bringing back 5 out of every 100 customers that dine at your restaurant. Retaining diners is crucial to marketing your restaurant.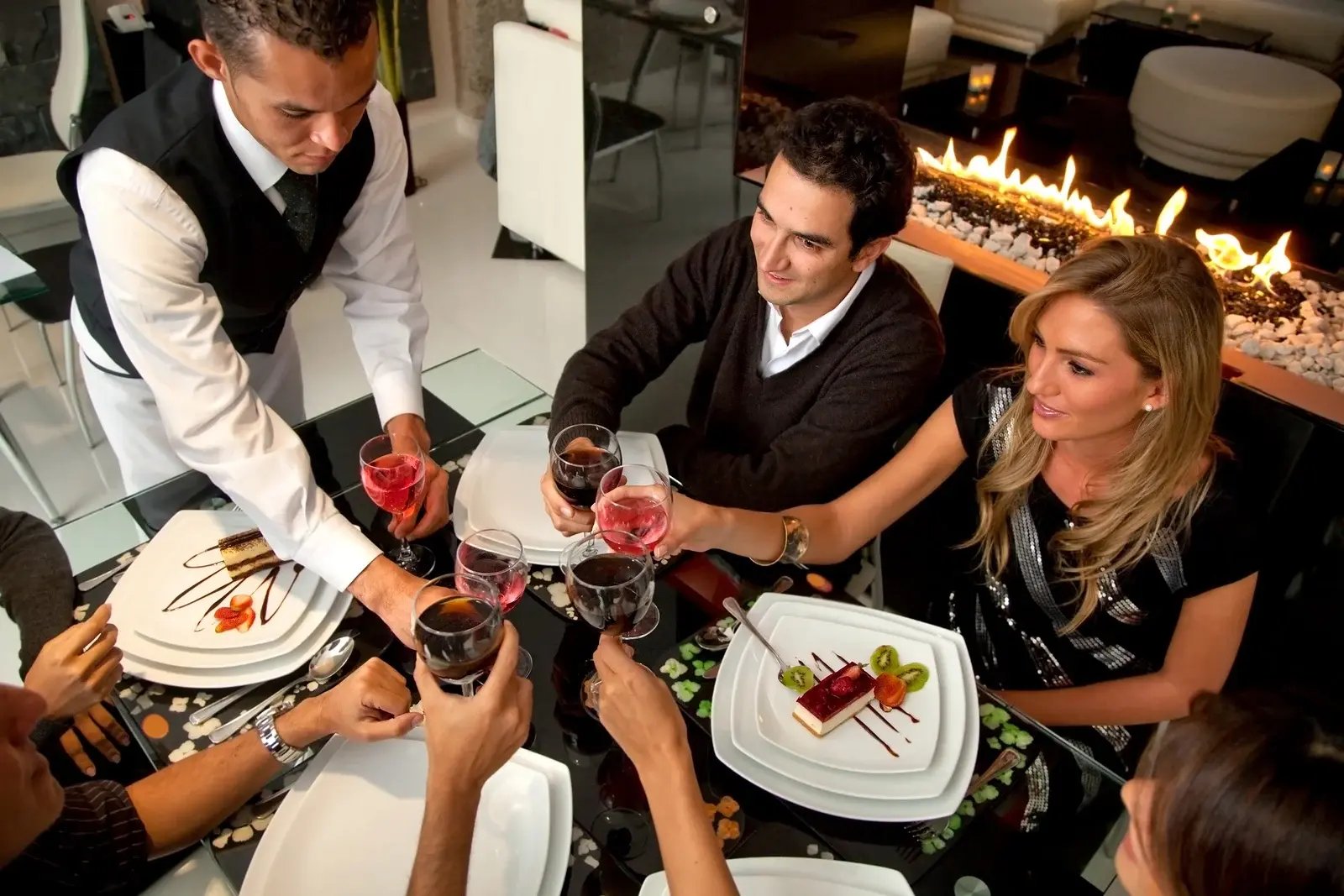 How to build restaurant loyalty
Here are a few tips to leave a lasting impression on your customers.
Loyalty programs. Loyalty programs have been around forever, and they are a great way to incentivize another visit with free menu items or discounts.

Reach out to them. Offer your customers a free dessert if they join your email list, and then send personalized emails with offers or special events that might make them want to come back.

Happy hours. Happy hours are a great way to get customers to come back during your slowest hours. Make sure your staff informs your guests when your happy hours are and emphasize how much they will be saving. More on this topic below.

Seek out first-timers. Train your staff to seek out first-time customers, and make sure they get an exceptional experience at your restaurant. First impressions are hard to forget, so you want yours to leave a lasting impression. Leverage your restaurant reservation system to make this task straightforward for your staff.
3. Online ordering
Never underestimate the power of online ordering. When it comes to takeout and delivery, the average ticket prices are usually 10-30% larger than when guests dine in. This is usually because customers can place orders from the comfort of their own homes, leading them to let their guard down and order more food than they normally would when dining out.
Orders made online do not require a hostess to seat your customer, nor do they require wait staff to host your guest throughout their dining experience. This brings down the cost to place an online order well below that of an order placed in your restaurant or dining room.

So how exactly do you go about increasing orders placed online?
Offer online exclusive offers

Promote the fact that you offer home delivery across social media

Add tent cards in your restaurant informing guests that they can also order online

Partner with on-demand food delivery apps that can drive traffic to your restaurant. See the food delivery apps available worldwide in the restaurant tech landscape.
5. Accept reservations online
We are living in the age of the internet. When one of your customers wants to decide where to go out to eat, the first place they look is online. You need to make sure you are where your customers are and that means taking reservations through your website.
Using a restaurant reservation system at your restaurant that can accept online reservations is a great way to boost reservations coming from your online presence. An easy method of accomplishing this is through the use of an online booking widget.
An online booking widget is a short piece of embeddable code that you can place anywhere from your website to Instagram and Facebook to allow visitors to these pages to easily make reservations at your restaurant.
6. Embrace restaurant tech
Too many restaurants are doing things the old-fashioned way. Taking reservations by hand, calculating and tracking expenses manually. Eventually, this system fails, and when it does, it's oftentimes at the expense of a paying customer.
By using reliable restaurant technology, you are creating a seamless experience for not just you but your customers, ensuring that every meal goes perfectly from start to finish. Not to mention the fact that modern tech such as a POS system can give you access to invaluable data, allowing you to make better business decisions which will, in turn, influence your sales.
>>> Want to move away from pen and paper? Sign up for our revolutionary platform today. Starting price is $0.
7. Keep your employees in the loop
You should be holding regular meetings with your staff to keep them in the loop about what's going on behind the scenes at the restaurant. Staff that believes a restaurant is doing well financially are not as likely to try to upsell customers or provide better service. So if numbers are down, let them know, and involve them in the solution.
8. Social media ads
Anyone can now be found on social media platforms like Facebook, Instagram, Snapchat, and others. Hence, the easiest method to increase restaurant revenue is to tap into this power and establish a strong online presence. Having social media pages for your restaurant might be beneficial.
So make sure you add photographs and information about upcoming events that your restaurant will be presenting regularly to these pages. Also, you can use these sites to inform the local community and your clients about things like changes to the restaurant's hours or the menu. When you need to share information about exclusive deals or discounts, social media is very helpful.
9. Google my business
Similar to the last tip, you need to be maximizing your online outreach to attract as many customers as possible. One quick and easy way to accomplish this is by claiming your Google My Business account. Your Google my business profile is the first thing your customers see when they google your restaurant name. Sometimes they even show up when they search for a certain cuisine or area.
By filling out your google my business profile, you are ensuring that any customer that stumbles upon it can quickly view your hours, contact number, and location, and even directly make a table reservation or make an online order. This drives more bookings from Google too your restaurant.
10. Take your menu design seriously
A carefully crafted menu can be what drives customers to make certain decisions. Everything you've learned up until now goes into making your menu tailored to increasing sales. Position higher profit dishes where your customers will see them, and bench poorly performing items to experiment with new ones.
11. Work with your prices
If you haven't already done so, you should calculate your food cost. By knowing exactly how much each of your dishes costs, you can begin to make smarter decisions about pricing, and practice menu engineering. You may find out that your chicken salad costs you $1 to make and you are only selling it for $1.50. You could easily increase that to $4-$5 and make a much bigger profit margin.
If that price jump is too high for you, you can still slowly increase the pricing on your menu over some time so the impact isn't so great on your customers.
12. Increase your marketing initiatives to boost revenue
Budgets for marketing strategies are typically the first to be slashed during hard times. But with so many restaurants closing, marketing's influence is stronger than ever.
Despite the possibility of a decline in general consumer demand, there are also fewer rivals. Your marketing messages will be more likely to stand out as a result. Now is the ideal time to increase your outreach efforts rather than cut back on your budget:
Think about raising your overall advertising budget.

Increase your social media activity on sites like Facebook, Pinterest, and Instagram.
But, launching a loyalty program with benefits and savings for devoted customers can also be a successful marketing plan. Customer acquisition might be five times more expensive than client retention, according to one analysis. Maintaining your current relationships with existing customers pays off.
>>> Learn more about the customer loyalty program here.
13. Extend your business hours
Extending your hours is another approach to overcome the effects of having less "useful" floor space. This involves taking on additional expenses, such as wages and utilities, but it also enables you to attract customers and increase sales.
As an alternative, you can attempt to boost traffic while it is low. Consider lowering pricing or providing meal bargains in the middle of the day, for instance, if lunch is your busiest time of the day. Just make sure to publicize these adjustments so that more customers are aware of the exclusive offers you are now offering.
14. Promote your restaurant menus
McDonald's is excellent at increasing restaurant covers. Employees are instructed to inquire as to whether consumers "want fries with that" or "would like to supersize their food." Traditional table service restaurants can also increase their average sale per server using this straightforward method.
As mentioned above, simply teach your staff to gently suggest coffee, wine pairings with a prix fixe menu, desserts, and other add-ons to help increase each customer's bill.
When consumers are unsure about what to order, waitstaff can sometimes suggest more expensive goods. This upselling strategy enables you to increase the value of every order, regardless of whether customers choose to eat in, pick up, or request delivery.
15. Offering Deals and Happy Hours
Offering special deals on important occasions is undoubtedly one of the finest ways to draw both new and existing customers to your existing or new business. Although this tactic is regularly used, it never fails to increase the number of new customers in your business.
Under all conditions, using such a technique will boost holiday restaurant sales. Why don't you provide free rum cakes, liquor chocolates, or doughnuts to satisfy your customers' sweet cravings over the Christmas and New Year holidays? Free gifts and other incentives frequently draw potential customers.
It is common knowledge that in a restaurant, alcohol accounts for the majority of sales and profits. You must also understand that if young people are your target audience, you must offer alcohol at lower prices because they typically aren't willing to burn a hole in their wallets.
The significance of happy hour tactics is now clear. Provide half-priced cocktails or one plus one on beer to increase bar sales. To upsell your menu items, you may also offer a plate of nachos (or any other food) with two beers. This will create happy customers and help with increasing restaurant sales.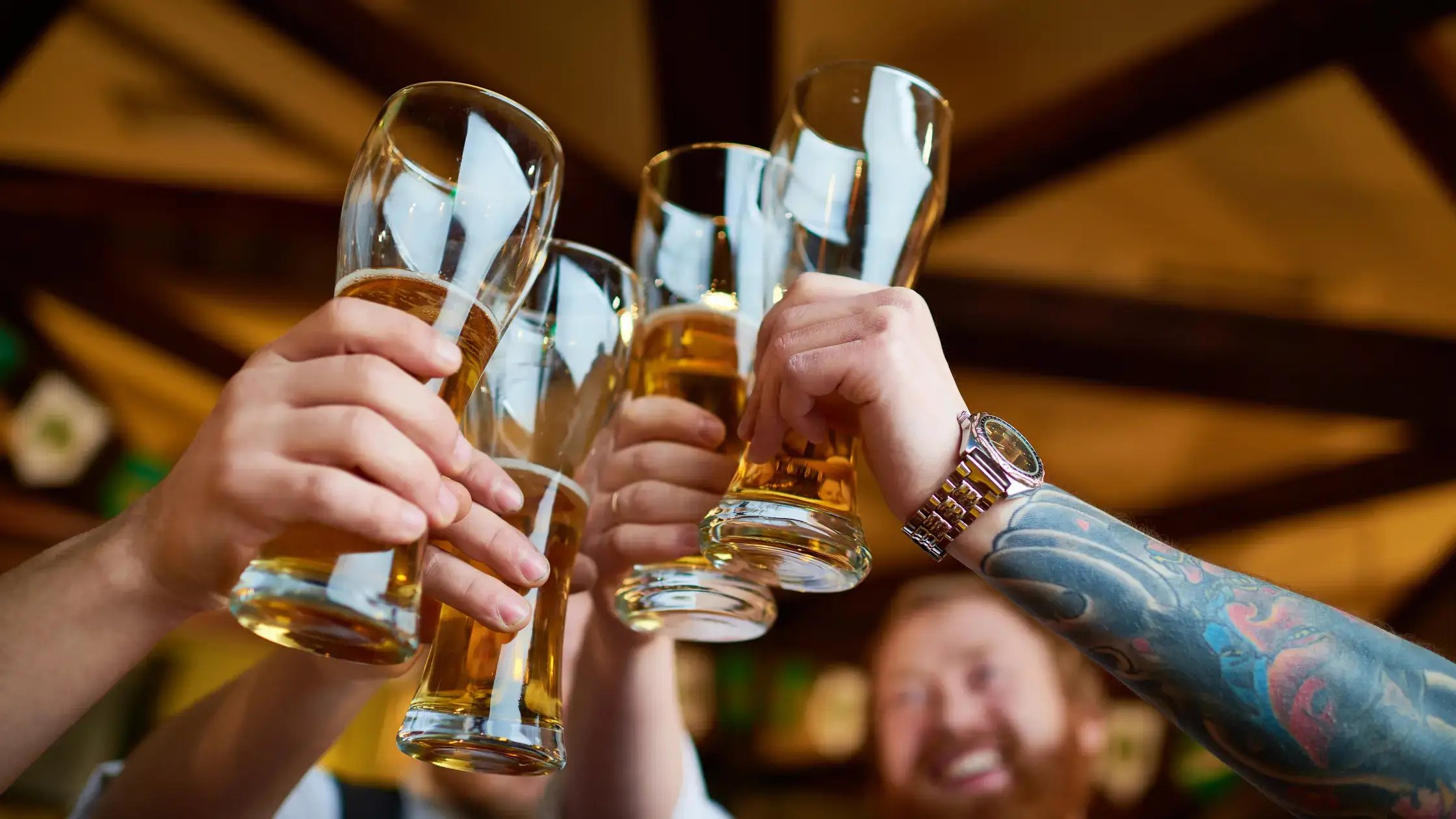 16. Improve your overall guest experience
If you're wondering how to increase restaurant business sales, forget about sales "tricks" and instead concentrate on providing excellent customer service.
It's as easy as saying, "Hello, have you been here before?" when introducing yourself to a visitor. Your staff's attentiveness is demonstrated by this query, which has the potential to increase sales by up to 16%.
The first time a customer enters your restaurant, they want to feel like they are in good hands. Asking questions shows curiosity and indicates to customers that the customer experience is important to your restaurant.
>>> Need help increasing your guest experience? Request a demo today!
17. Integrate email marketing
Customer retention is even more crucial than getting new customers to keep a healthy bottom line and build on repeat business. It is well known that maintaining your current customer generates higher revenue and costs less money than concentrating just on new customers.
Introducing email marketing. An email is a fantastic approach to nurturing your restaurant's existing customers and keeping your brand in their minds. Visiting their inboxes to share news and promotions motivates loyal customers enough to keep visiting your restaurant.
Unsure of where to begin with email marketing? You can use restaurant software like Eat App to create emails. These campaigns can even be automated, allowing you to set them and forget them.
>>> Want to know more about our powerful CRM tool? Request a demo today!
18. To enhance restaurant revenue, focus on SEO
When people search for your restaurant's name and associated terms, the website for your establishment will likely show up at the top of the search engine results page (SERP).
Ranking for non-branded keywords is equally as crucial as ranking for the name of your restaurant. For instance, if you own an organic wine bar in New York City and a user searches for "organic wine bars NYC," your website will show up at the top of the search engine results page (SERP).
While purchasing Google AdWords is one approach to have your restaurant appear at the top of the SERP, this tactic can be costly and starts to be effective once you stop doing so. Instead, concentrate on organic and local SEO, which entails optimizing your Google My Business listing and writing content for your website that uses the keywords you want to rank for in a meaningful way.
19. Consider selling merchandise
Another piece of marketing advice we have for a restaurant owner is to sell merchandise. Make goods with the branding of your restaurant. The possibilities are endless; you could market T-shirts, water bottles, aprons, cookbooks, and even canned versions of your renowned sauce. As an add-on to a takeout order, sell products both in-person and online at your restaurant.
Add e-commerce functionality to your website to enable guests to purchase goods even if they are outside of your meal delivery area.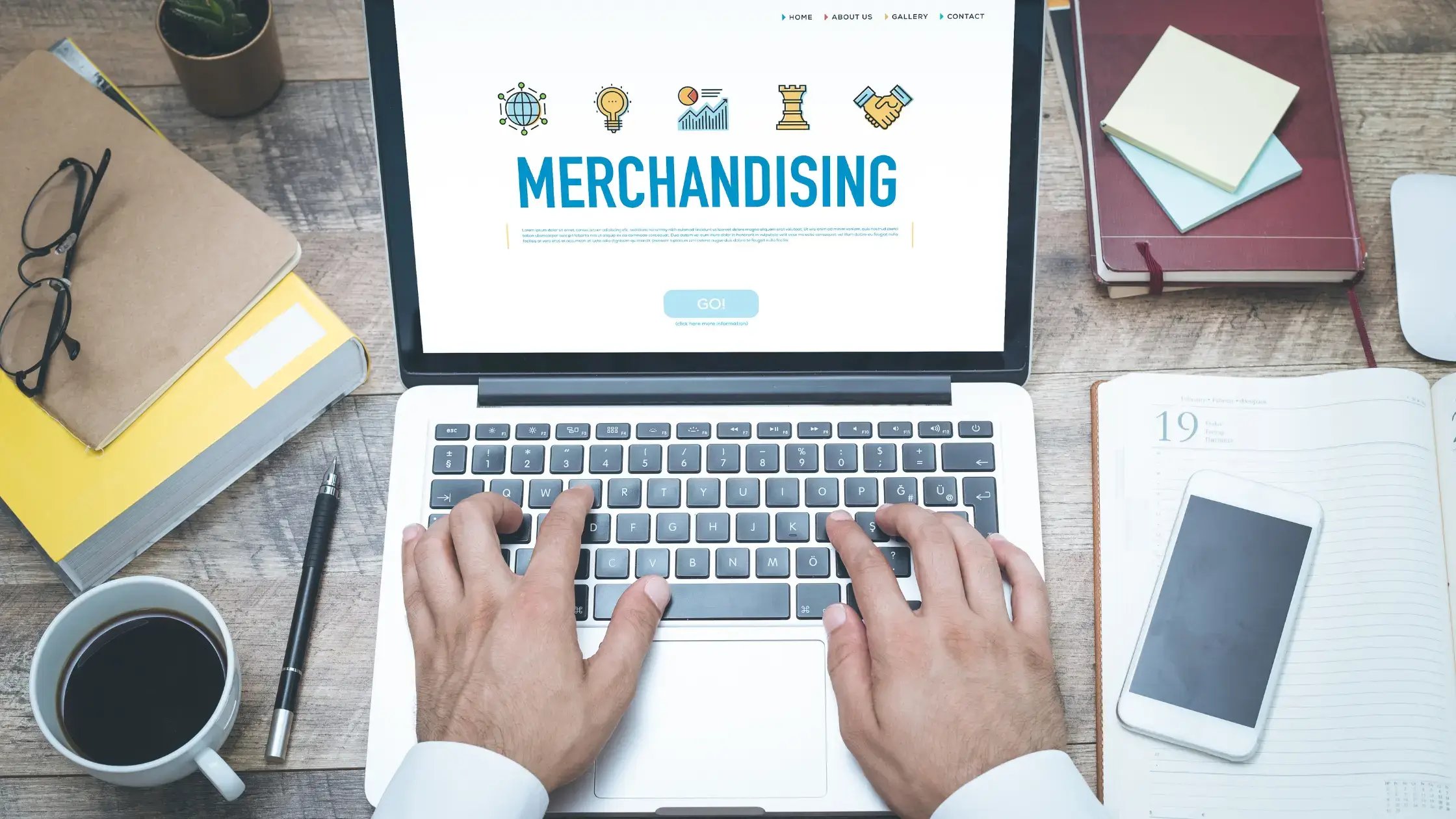 20. Streamline your wait times
Extended wait periods are not a sign of exclusivity or glamour, as many businesses may believe, and can be quite annoying for customers. In reality, long wait times can damage a diner's experience and cost the business more money.
Customers who are kept waiting too long may become irritated and choose to eat somewhere else, which will have an immediate impact on your revenue. Long wait times can also reduce consumer loyalty and retention, which in turn results in fewer repeat customers and less effective word-of-mouth advertising.
Businesses should assess their present procedures and pinpoint areas where personnel can improve to address this issue. Table turnaround time or the period customers occupy a table before the next group can be seated is an important consideration.
Businesses can manage the time and flow of customers without making them feel rushed with the help of well-trained staff, ensuring that they have a positive experience while optimizing the restaurant's sales too.
How to reduce your restaurant wait times:
Use technology like Eat App to meet visitor expectations and control wait times.

Create a virtual waitlist that allows guests to make plans ahead of time. With Eat App, guests can remotely add their names and party size to the waiting list using a virtual waitlist system.

Use automated messages that can inform customers of wait times and give them an estimation of when their table will become available.
>>> Download our free waitlist management manual today.
Frequently Ask Questions (FAQ)
Frequently Ask Questions