A great way to increase traffic at your restaurant is through the use of limited time offers. This can be accomplished in many ways and regardless of whether your restaurant is the most popular around town, or if you've only recently opened.
Limited time offers are designed to provide your restaurant with a refreshing change of pace that will keep regulars coming back as well as helping to generate new business.
For limited time offers to work though, it's essential that they are executed correctly. Read on for 5 limited time offer examples and tips to get you started.
What are limited time offers?
A limited time offer, often times referred to as an LTO, is defined as a special menu item or items available for a clearly defined period of time. This includes seasonal menu items as well has discounts and promotions.
Why are limited time offers important?
Brings in new customers
A limited time offer that is properly marketed is one of the best ways to bring new customers into your restaurant. Guests that are unaware of your brand are more willing to give your restaurant a try if it means they get half off a certain dish, or the option to try your restaurant's exclusives.
Allows you to test new products
Rolling out new menu items is often times a costly venture for a restaurant. Limited time offers allow restaurants to test the waters and assess how well a certain item will do without having to invest money and time. After the limited time offer has run its course, you can then decide based on sales whether or not you want to keep it or if you want to test out something different.
Rewards loyal customers
Over time, your restaurant will build a small group of loyal customers that visit fairly regularly. Limited time offers are your way of not only bringing in new people but also rewarding those that have been visiting from the very start. Regularly adding promotions and discounts keeps existing customers interested and happy to visit.
Tips for running successful limited time restaurant offers
1. Understand seasonal trends
Seasonal limited time offers are only meant to last for a maximum of two to three months, most of the time they are just around for a one off special event. By understanding seasonal trends, you can take advantage of the increase in popularity for certain items.
An example of a successful seasonal limited time offer is Starbucks' Pumpkin Spice Latte which is only around during the fall season. In the first 10 years of offering this themed beverage, Starbucks sold over 200 million cups. If you are willing to understand the world outside your restaurant and adapt your menu to reflect that, customers will come.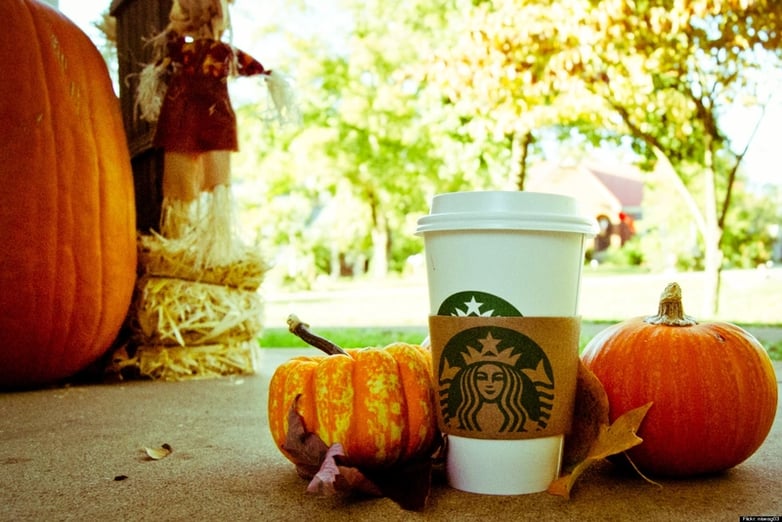 2. Evoke a sense of urgency
Whether your limited time offer is seasonal or not, evoking a sense of urgency to your customers often times will increase their willingness to purchase the item. By reinforcing that a certain item will only be around for a limited period of time, you are both encouraging customers to avail the offer before it's gone, while also making them feel special for doing so. Make sure you are using a restaurant reservation system to help manage the influx of booking caused by the special offer.
3. Offer something exclusive
When coming up with ideas for limited time offers, your main goal should be to create something that has never been done before. The success of items such as Starbucks' Pumpkin Spice Latte and McDonald's Shamrock Shake can be owed to the fact that customers can only get them from these respective locations.
With the right kind of promotion online and on Social Media, your exclusive products will become synonymous with your brand, and no imitator can take your loyal customers away.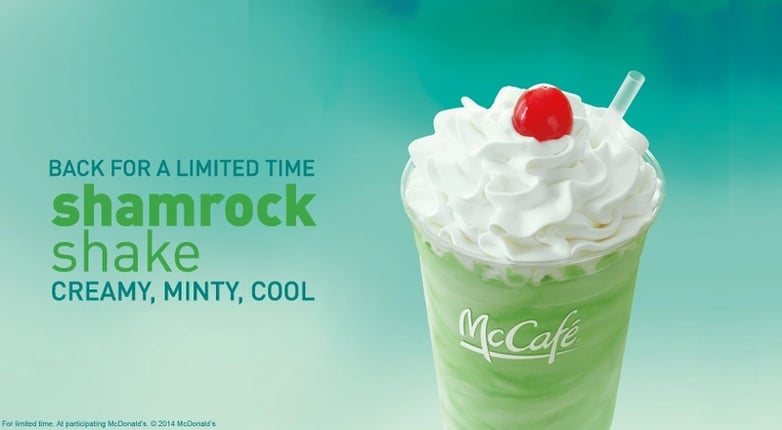 4. Limit your supply
One strategy to get customers excited about your limited time offer is to offer a scarce amount of it. This has the same effect as creating a sense of urgency except for the fact that instead of being limited on time you are producing a product that is limited on quantity.
Use terms like "While supplies last" or "X number left" to encourage customers to pay your restaurant a visit.
5. Keep pricing in mind
Lastly, make sure your limited time offer is correctly priced and provides an incentive to customers. When it comes to restaurants, guests are more willing to go out of their way for a good deal than if they are asked to pay full price.
Examples include buy one get one free offers, and seasonal discounts.
Using a food cost calculator can help you set a price for your limited time offer. By better understanding your food cost, you also understand how low you can go while still breaking a profit on each menu item. Allowing you to sacrifice some profit in exchange for more traffic at your restaurant (menu engineering).