In terms of restaurant management, aggressively moving people through your restaurant can be quite the balancing act. Despite your best efforts, what may work one may fail miserably the next. In this article we'll discuss ways you can prevent this bipolarity in your restaurant flow through some tried-and-true waitlist management practices.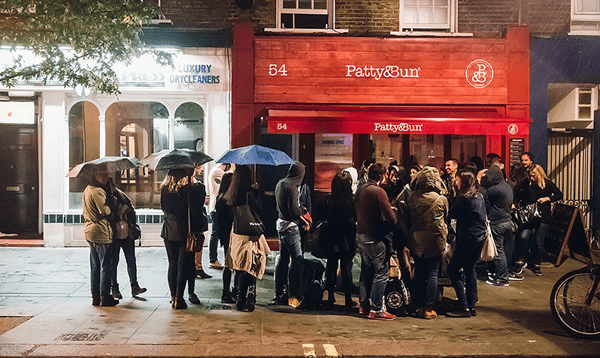 Should you seat incomplete parties?
This one should come as a no-brainer. If you sit incomplete parties it will take much longer to get a proper order.
That party that has three people at the host stand but says they're waiting on the other 3? Pass it up if you have other waiting customers and a busy overall waitlist.
Not only are complete parties more reliable to get an order in on time, they're all there! The last thing you want is a reservation that has been seated and is missing two or so people, and they never show!
Not only is that rude, it's missed revenue for your restaurant!
POS System
Pay at the table systems of payment shave minutes of the check time. Those ten or so minutes may seem small at first, but they add up! Your bussers will have breathing room, and can clean the table properly before seating another party, and the overall flow will be much improved.
Add extra space?
Considering adding patio space? Extra space can save you when dealing with a long waitlist.
Dining in Chicago in winter? Good thing there's extra indoor seating! Sometimes prepping extra space can really go the extra step. Many restaurants have spaces they may close for breakfast or lunch services and then open for dinner when volumes are higher.
You can even take full advantage of the bar here. Some establishments have even created a type of lounge with coffee for guests while they wait.
Prep Times
Consider getting together with your kitchen to produce items that don't take too much time to get out. This can sometimes be challenging, especially if you are an establishment that specializes in specific cuisines.
But fear not! Saving time is all in the details. If you can put in as much prep work ahead of time in the kitchen, many minutes can be shaved off cook times. This is also quite the balancing as kitchen overtime can make this a losing battle. If you have any salaried chefs here that feel passionate enough about a dish to put in the extra work, go for it! Not only will you have prep times lowered, you'll have an engaged and passionate kitchen. Something that is truly valuable in itself.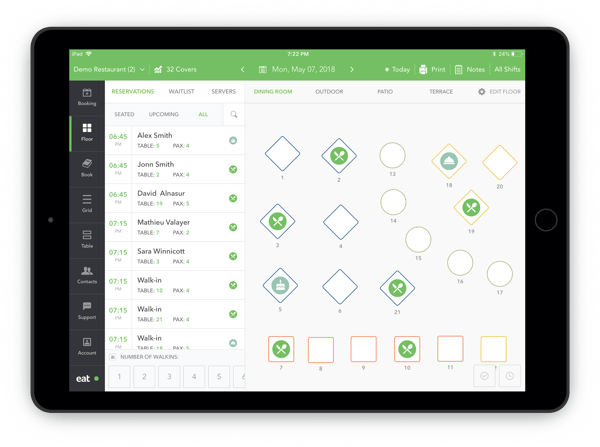 Using a waitlist to your advantage - technology's helping hand
Above we briefly mentioned, seating arrangements and possible lounge idea to make a thirty to forty five minute wait seem like a fifteen minute wait, but what if you could go beyond this?
Technology not only allows for SMS text updates for your waitlisted customers, it can also be a great way to advertise special items on the menu! Be careful not to over-do it! Many people can become disengaged with a bunch of advertising texts coming their way. Keep it simple and highlight one particular special. You can get creative here and rotate with the season, time of service, etc.
Waitlists are handled well through text updates, but this system can sometimes lead to waitlist abandonment. With the many options continually thrown consumers way, it's easy for your prospective customers to get distracted.
Say the wait is forty five minutes and they decide to go shopping nearby. This can quickly result in distraction and waitlist abandonment.
Strategies for reducing waitlist abandonment
The best way to keep waitlist abandonment from happening is to text updates on the status of their party. A good waitlist system will either show them their place in line (number systems can work well for casual restaurants), or give them updates on their wait time every fifteen minutes. This is a huge way to keep your patrons from wandering off too far!
Another method is to simply keep them close! Even if you are using a text service for updates, creating a lounge or bar space will keep them close and engaged. This can be another prime moment to build the excitement and market what you have to offer. Many managers join their host/hostess at the stand to help seat in times of high volume, but this can also be a great time to answer any questions or mention specials/dishes you are most proud of.
Engaging guests
Keeping everyone happy is half the battle! If you can find ways to keep waitlisted customers happy and engaged and your staff happy during high volumes, you've already done so much.
Happy people are more motivated to spend, and your customers will think the overall wait worthwhile if they feel cared for and a part of your dining experience.
Your staff will work quickly and effectively and will love you for it too. Spend time caring for them and they will perform at their absolute best! A happy staff can make quick work of any waitlist!