There is always room to learn, and reading restaurant management books can be the finest method to build on your knowledge and skills, whether this past year was your restaurant's first or its thirty-first.
Restaurant books can assist you in setting goals, such as choosing what initiatives you want to start, continue, or stop working on. They are packed with insightful information and insights.
We've listed the top 12 restaurant management books to read in 2023 to help you achieve your most current objectives.
So, let's get started.
From making staff feel valued and getting the best out of them through to building rapport with clientele, there's more to management than tracking profit margins.
Add in developing trends and new technology and there's always something new to learn in the world of restaurant management. Sometimes we get into bad habits, other times you take over a restaurant, inherit employees in the process and find changes are needed.
Reading about the experiences of others can offer you a new perspective in these situations.
Some of these books aren't aimed solely at restaurant management but if they're on the list, they've been recognized as key texts by the industry. They're the kind of books that have made it onto the training programs of successful chain restaurants and are regularly passed between friends and colleagues.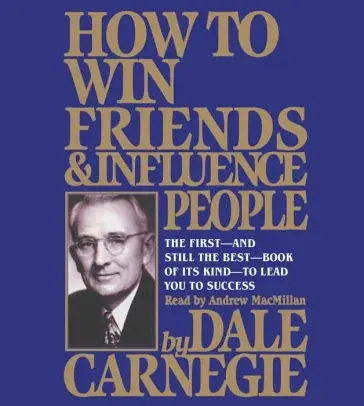 Originally published in 1936, this book isn't specifically aimed at the hospitality industry or managers. However, the insight it provides into building successful working relationships and how to communicate effectively means it consistently makes its way onto restaurant managers' recommended reading lists, and rightly so.
This book covers relevant topics such as how to win people around to your way of thinking, how to increase your influence, and how to be a better salesman, all of which are likely to be helpful when carrying out your job on a daily basis.
From motivating your shop floor staff to managing back-of-house politics, this book provides some fantastic insights.
About the author
Born in the US in 1888, Dale Carnegie was persuaded into publishing what turned out to be one of the best-selling books of all time. The former salesman delivered self-improvement and salesmanship courses and one of his suitably impressed attendees suggested that he should turn his ideas into a book. The book has sold over 30 million copies worldwide and made it to number 19 on Times Magazine's list of the 100 most influential books.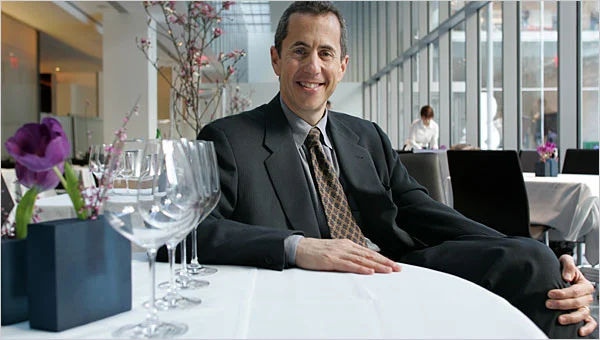 Recognized as one of the best sellers within the service industry, Setting the Table is one of those books you're likely to be passed by a colleague and you'll want to recommend to those around you too.
In it, Danny Myer, the head of a restaurant empire talks through lessons he learned on the way to the top and provides insights into effectively managing relationships with employees and providing service satisfaction to guests.
Written as a memoir, this book shares his philosophy of 'Enlightened Hospitality' in a well-written and entertaining way.
About the author
As the CEO/Founder of Union Square Hospitality Group and Shake Shack, American Danny Myers has enjoyed considerable success in the industry. He opened Union Square Café in 1985 aged 27. Along with direct insight into what makes a successful business, his years in hospitality have bestowed upon him great insights into the importance of relationships and providing customers with experiences, not just food.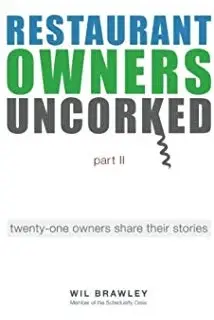 It's great to be able to share a drink or meal and sit down and chat to other restaurant managers, chefs and owners who have been there and done that.
You know, those who learned how to handle difficult situations or made similar mistakes to you along the way. Reading this book is like doing just that, you read the challenges and success stories of twenty different owners, providing practical insights that can be translated into changes for your own business.
One of those featured in the book is Scott Leibfried from the popular show Hell's Kitchen. A part II of this book featuring twenty-one stories from restaurant owners was published in 2017.
About the author
Will Brawley is a partner at Schedule-fly, a company that provides restaurant staff scheduling and communications software. The book is composed of interviews with some of the company's customers.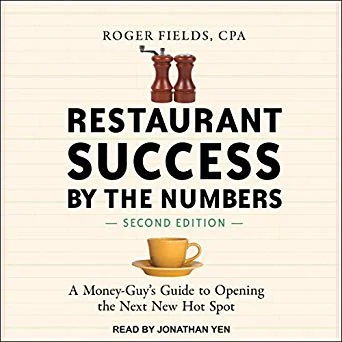 What led you to restaurant management? Do you love food? Perhaps you get a buzz from knowing you've helped a guest to celebrate a special occasion or that dining with you has lifted their day. Whatever your driver, you can't ignore the importance of numbers.
How many customers you get through the door, scores on restaurant review platforms, and ultimately, how much money the restaurant makes are just some of the numbers that matter.
If you're planning to open a restaurant or manage an existing business and need to sharpen your focus on the logistics of business and increase your bottom line, this book is a great place to start.
Want to know more about the numbers at your restaurant? A great place to start is our menu engineering guide.About the author
Roger Fields is an experienced restaurant owner and he's also a qualified accountant and partner in a restaurant consultancy, so he understands the importance of numbers more than most.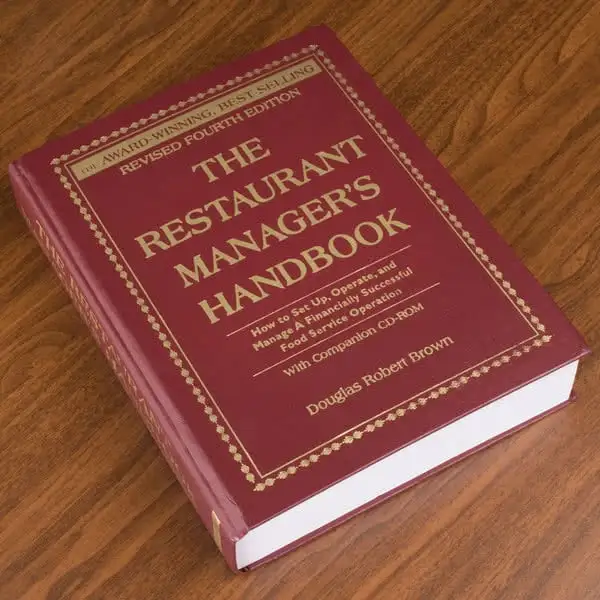 The title tells you it's clearly pitched at helping you hone your restaurant management technique, but is it any cop? It's onto its fourth edition and was also the winner of the Benjamin Franklin Book Award for Best Business Book of the Year 2003 alongside other prestigious awards.
There are a weighty 28 chapters and 800 pages covering the nitty gritty of everyday restaurant management and operational issues.
From picking a venue and hiring staff to expanding into marketing, off-premises catering, food safety, floor planning, and menu reworking – it's all in here. And if you're taking over the management of an established restaurant there are tips for that too.
About the author
Born in America in 1960, Douglas R Brown has written on various food service and food management topics. His writing is informed by his career working in independent restaurants as well as branded chains.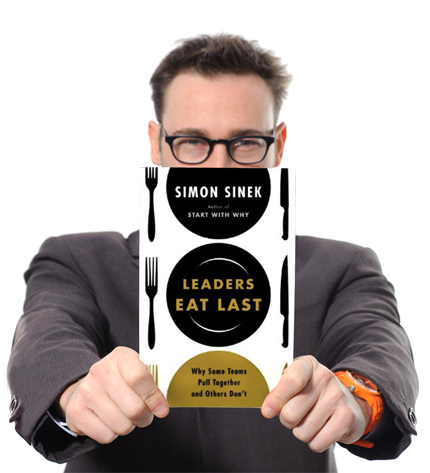 Having issues within your team? Is everyone pulling in different directions? Perhaps motivation is a problem or? A general management book with tips and advice that can be applied to the restaurant industry, Leaders Eat Last is a New York Times bestseller. It details how to build trust and cooperation to create a winning team.
About the author
British-born Simon Sinek is the writer of multiple self-improvement books and is well known for his first book Start With Why which was the topic of his TED Talk – a talk that happens to be the second most-watched video on Ted.com. He is an ethnographer and lectures on strategic communications at Columbia University, New York.
If you're fresh to the restaurant business, this is one of the best books to read. Author Tim Hoffman will have entrepreneurs covered with this in-depth read. The book provides a step-by-step guide to opening your own restaurant, beginning with the topic of coming up with an outstanding concept.

The main facets of operating an eatery are examined in this guide for restaurant startups, from expenses and legalities to staffing and promotion. Even a step-by-step guide for creating a restaurant business plan and conducting an effective grand opening is provided. Remember to write down notes!
About the author
Even though there's not a lot about Tim's private life, this well-known business author, has written a variety of books to help an entrepreneur succeed. Other business-driven books include TCP/IP For Windows 2000, Network + Certification, and MCSE: Implementing and Supporting Microsoft Proxy Server 2.0.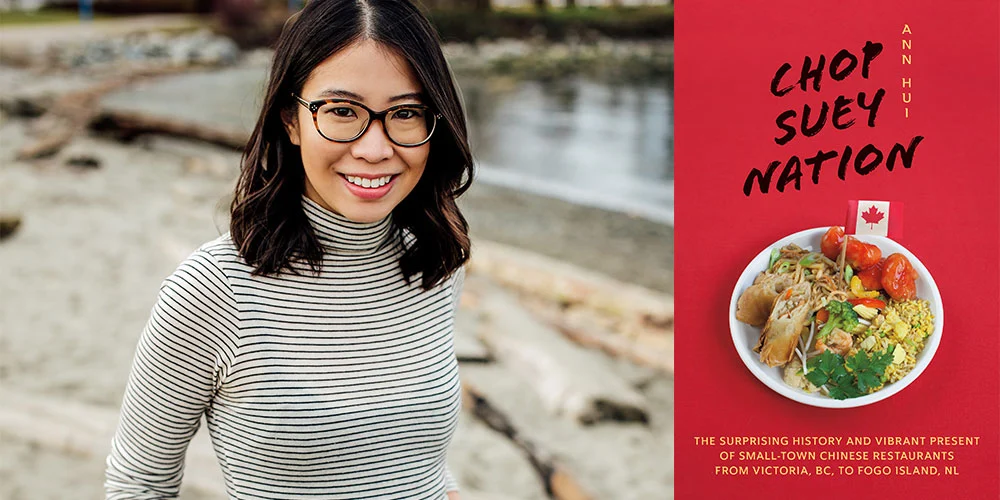 In Ann Hui's book Chop Suey Nation: The Legion Cafe and Other Stories from Canada's Chinese Restaurants, she profiles the owners of small-town Asian eateries across Canada, from Victoria to Fogo Island.

The Chinese values of perseverance, family, and entrepreneurship are highlighted in the book. It tells the tale of Hui's own family's migration from a remote area of China to one of Vancouver's biggest "Western" kitchens. It also introduces readers to Chinese restaurant owners who have fascinating tales and lessons to share, like a woman who operates a restaurant on a remote island off the coast of Canada 365 days out of the year.
About the author
Ann Hui is a national food reporter for The Globe and Mail, who has grown up in Vancouver. She is known for using food as a lens to examine politics, health, the environment, and agribusiness. She started as a general assignment reporter for the national division before focusing from 2013 to 2015 on Toronto politics.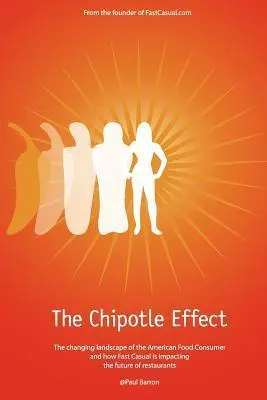 This book was written by Paul Barron, a well-known restaurateur, publisher, and creator of Fast Casual. The book not only covers Chipotle but also the fast-casual movement as a whole. New restaurants are utilizing consumer psychology to attract customers and keep them going back for more in a sector that is expanding at a staggering rate.

Paul talks about design, technology, and the future of the food service sector with insights into expanding restaurant trends.
About the author
Paul Barron is a technologist and futurist who has predicted several significant market shifts over the past 25 years, including the effect of social media on society in 2007 and a $100 billion impact on the restaurant and retail industry. He is a writer, filmmaker, producer, and host of several documentary and video programs. Paul has created the next-generation media platform with event content tactics, podcasts, and video that is reshaping the landscape of current media. He is bridging the gap between the next generation of businesses and the contemporary customer in his capacity as an award-winning author, speaker, filmmaker, consumer behavior analyst, and the person with over 25 years of experience in technology and consumer science.
Despite how closely related they are, the front-of-house and back-of-house industries are significantly different from one another, as anyone who has worked in a restaurant knows. No matter how hectic or tense the kitchen becomes, it is hidden from visitors and hidden away. The front-of-house staff is on duty in the meanwhile, interacting with customers and making sure they are happy.

Both have a science behind them, but in this book, Jeff Benjamin describes with candor and humor what it's like to handle the front of the house and deal with the "always right" customer. The abilities he emphasizes in his work are crucial for successfully managing a front-of-house.
About the author
Jeff Benjamin, managing partner of Philadelphia's renowned Vetri family of restaurants and a two-time James Beard Award nominee, has studied, practiced, and refined the art of providing excellent restaurant service. He invites us for a behind-the-scenes look at making a reservation, what your server thinks of you, what it takes to be kicked out of a fancy restaurant, and a host of other discoveries.
Kitchen Confidential, written by the late, great Anthony Bourdain, is an exposé of haute cuisine that covers 25 years of fascinating anecdotes, triumphs, and failures in the restaurant industry. The strange and amazing Anthony Bourdain was first introduced to the public in Kitchen Confidential. He later produced a large number of television programs, including Parts Unknown, No Reservations, and The Layover.
In his theatrical writing, Bourdain is frank about his struggles and offers as much advice on "what not to do" as he does on "how to run a great restaurant."

Kitchen Confidential is a must-read for anyone who enjoys great meals or bold personalities. It provides an unparalleled insider's perspective on some of the most renowned restaurants in the world as well as an understanding of the characteristics of outstanding chefs and restaurants.

Kitchen Confidential will stimulate your desire for delicious food and rekindle the smoldering passion required to open a restaurant that pushes the envelope.
About the author
American celebrity chef, Anthony Michael Bourdain wrote books and produced travel documentaries. He appeared on shows that explored different cultures through food and the human condition. After graduating from The Culinary Institute of America in 1978, Bourdain worked in numerous commercial kitchens throughout his career, including several years as the executive chef at Brasserie Les Halles in Manhattan. His best-selling book Kitchen Confidential: Travels in the Culinary Underbelly is where he initially gained fame (2000).
The use of technology, such as digital customer loyalty programs and online ordering, gives restaurateurs the chance to satisfy their customers and increase income. Yet if you don't use new technology to its full potential, your restaurant can suffer as your rivals woo your customers with a more seamless, customized dining experience.

Authors Meredith Sandland and Carl Orsbourn provide a road map for flourishing in the digital economy in their book Delivering the Digital Restaurant. They dive into everything from sociology to industry data and bring their expertise at both established chains (Taco Bell) and startups (Kitchen United) to the table.
>>> Want to know more about using tech to increase guest loyalty? Request a demo today.
About the author
For twenty years, Meredith Sandland worked in consulting, business planning, and restaurant development. As the Chief Development Officer for Yum! Brands' Taco Bell, Meredith built more than 1000 restaurants before noticing that the on-demand economy was beginning to harm businesses. She joined the ghost kitchen start-up Kitchen United as employee #4 to develop their business plan, raise their initial funding, and act as the public face of the disruptor supported by GV (Google Ventures). For Meredith, effective leadership starts with listening. She listened to some incredible businesspeople while she wrote Delivering the Digital Restaurant, which includes both their tales and the tale of the restaurant industry's never-ending innovation.
Then there is co-author, Carl Orsbourn. The billion-dollar grab-and-go food and beverage offering at the brand's 1000+ convenience retail stores was led by Carl at BP-owned ampm. At BP, Carl was fascinated with the convenience of the consumer and transformed ampm's fresh food selections to achieve record growth. Carl joined Kitchen United in 2018 as the Operations Director, working with restaurant brands to reimagine an operating system that benefited from the food delivery industry's swiftly evolving face.
Hopefully, this article has helped you to add a few titles to your to-read list.
Interested in up your skills even more? Here are a few other resources to consider:
Here's a few extra resources to review:
There are many other excellent tools available to keep you at the top of your game if you don't have time to sit down with 12 books.

The QSRweb Podcast is a weekly program that covers the newest, trendiest subjects in the industry and occasionally has special guests including brand executives, chefs, and COOs. Listen throughout your commute for quick updates and advice to help your restaurant succeed.

Subscribe to The Dave Chang Show podcast for simple listening yet amazing entertainment with diverse guests and stimulating conversations. Chang is a larger-than-life figure, and his guests reflect that in their passion for cuisine, art, and music as well as in their sharing of their professional journeys, triumphs, and vices.