By now, it's safe to say that Google is the most powerful search engine available. With over 40,000 unique searches made on the platform every second, it is by far the most powerful tool out there for restaurants.
Not only does it help people find the information they want in a matter of seconds, but it also answers one of the most important questions asked daily.
Where should I eat?
If you are a restaurant operator, odds are your restaurant is showing up in at least a hundred Google searches every month within your area.
Up until now, there really hasn't been a way for you to capitalize on that. (Granted, you could always add your location, phone number, and website to inform potential guests.) There was never a way to directly convert searches into restaurant reservations. Until now, that is.
Google has recently added an amazing new feature to their Google my Business offerings that is a game changer for restaurant owners looking to increase reservations - the ability to add a reservation link directly within a typical Google search.
Read more about restaurant marketing and Google Business.
Read on to learn this hack as well as how to maximize its impact.
---
What is A Google Reservation Link?
Google now allows restaurants to take bookings directly from within Google Search and Google Maps. Restaurant operators can add their own custom links for specific services into their Google Business page.
These actions include:
Reserving a table
Booking an appointment
Placing an order
Searching for items
Viewing the menu

Why is This Important For Restaurants?
Google Business pages drive an immense amount of traffic as they appear at the top of search results.
Compared to regular search results they take up a lot more screen real estate – especially on mobile.
Many people will never visit your website because they will get all the info they need from your Google profile.
Booking links provide customers an easy way to make bookings when searching for your restaurant
Statistic: Restaurants who add booking links to their Google Business see that 20% of their online bookings come from these links.
---
How to Add Reservation Link to Google Profile?
So this all sounds great, but how would you go about adding a reservation link to your Google profile?
The steps are simple:
Sign in to your Google My Business account. Click here to learn how to create a Google My Business account.
If you have more than one listing, choose the one you want to edit.
Click the URLs section.
Enter your booking link into the reservation field
Click apply
---
What about Google Posts?
In addition to the reservation link feature, Google has introduced the ability to share "Google Posts".
Google posts are a feature in Google Business profiles for sharing small updates about your restaurant. You can share pictures, short videos, and GIFS directly on your profile.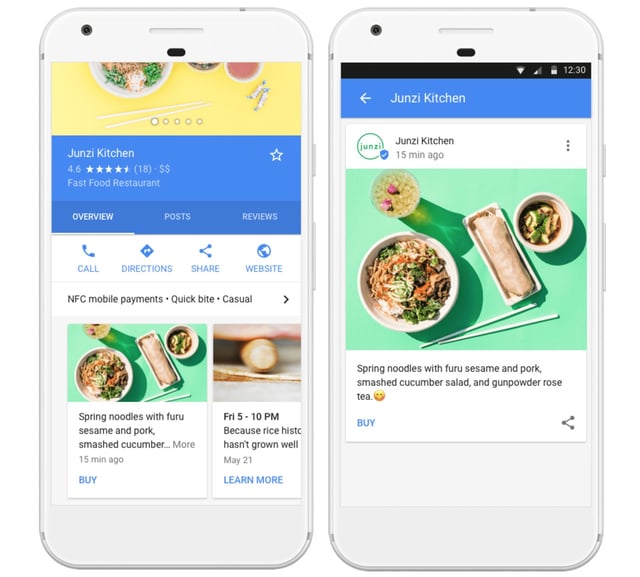 Think of them as mini, temporary blog posts that live inside of your Google profile. You can post whatever you like, which means you can use this feature as an extra way of encouraging people to book.
Why Are Google Posts Important For Restaurant Owners?
You can promote one-off or recurring events
You can update Google Posts to reflect new menu items, special events, or any one off things happening at your restaurant.
Google Posts add even more screen space for your restaurant in the search results page.
Google Posts take up a large amount of the screen as well-being near the top of a typical restaurant search. Taking advantage of this prime screen real estate is an added way of standing out in search results.
---
How to Add Google Posts?
Once your listing is claimed, go to your Google business account and click on "Posts on the left-side menu.
From here you'll have the option to:

Add photos
Add a 300 word description
Set a date and time
Assign a call to action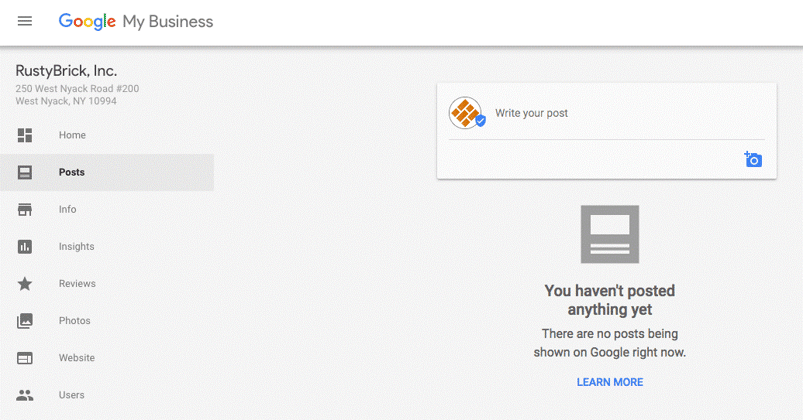 ---
How to Use Google Posts to Increase Restaurant Reservations?
When you set up an event with Google Posts you have the option of using a 'Reserve' call-to action. This means you can create Google Posts for different events, such as:
Events
Happy hours
Live performances
Holiday specials
Anyone who searches for your restaurant on Google will be able to see these events and make a reservation instantly.

Want to learn more about Google reservation links, Google posts, and how you can use booking widgets to increase your reservations online? Download our FREE guide to online booking widgets to get started.