Efficiency is a critical component of restaurant success.
The better aligned your business is, the easier it will be to avoid problems like lost customers, profits, and a sullied brand reputation. Unfortunately, achieving excellent restaurant efficiency isn't always as simple as it seems.

Enhancing efficiency means supporting excellent communication between all of the teams responsible for driving restaurant operations. At the same time, restaurateurs need to consider how they can implement new tools and technologies to unlock opportunities.

Around 80% of restaurants today use technology to help with running their company more efficiently. Combining the right tools with the right support for all of your staff members could be the key to success in today's fast-moving restaurant landscape.

Today, we're going to break down the four best ways to drive more efficient operations in your restaurant. The journey begins with streamlining your front-of-house processes, then working to improve your back-of-house while investing in the right tools and hiring the best people for your business.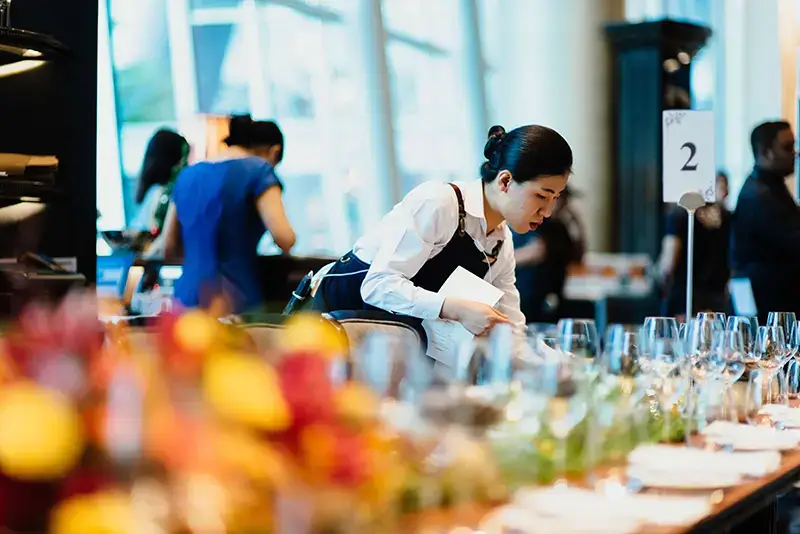 1. Improve Front-of-House Efficiency
The "Front of House" in your restaurant is where your customers place their orders. This includes everything from the dining room area to the apps that clients can use to send drink orders.

Driving effective front-of-house operations means building strong leadership and empowering your team to achieve their best. Options to try include:

Adapting to the customer journey: Think about how your customers typically interact with your business, and what you can do to make the experience more appealing. For instance, would it be easier if your customers could order from their table, rather than waiting for someone to come and serve them?
Training your staff: Front-of-house staff need the right training to support your consumers and restaurant efficiency. Training that shows your people how to use point of sale systems, as well as how they can improve customer interactions, is crucial.
Invest in reservation technology: Restaurant reservation systems can help you to improve your front-of-house performance. You can combine offline and online reservations, as well as walk-ins, into a user-friendly system that enables you and your staff to work faster and with greater efficiency.
Constantly improve: You can commit to consistently improving your front-of-house services by looking at your restaurant analytics. Where are the biggest gaps in your sales cycle? Explore the feedback that customers and employees provide too. They may be able to offer helpful insights on how to improve.

Remember, better front-of-house efficiency will also improve your brand reputation by convincing your customers that you're dedicated to their happiness and satisfaction. The quality of your customer-facing teams has a direct impact on brand identity.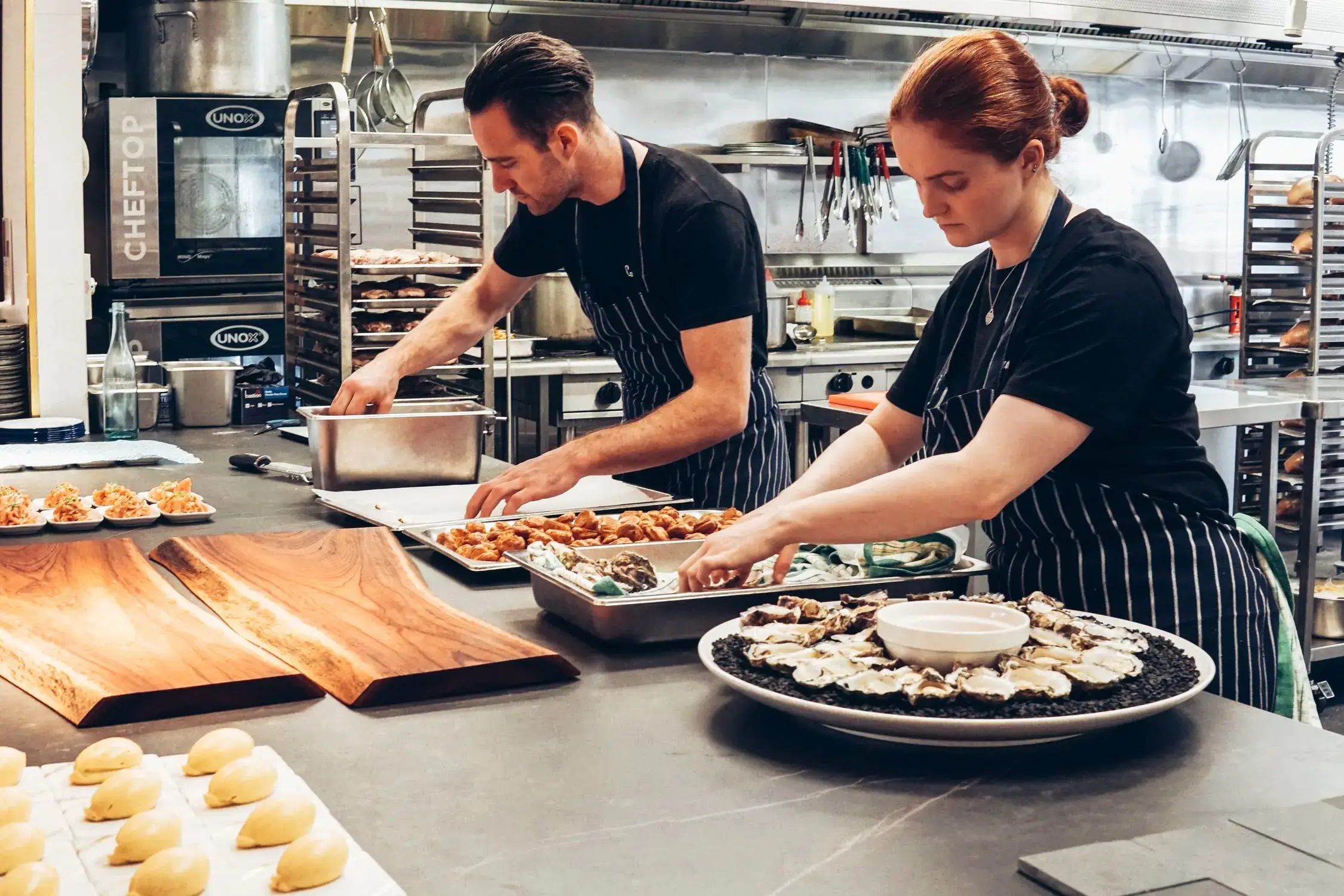 2. Optimize Back-of-House Operations
Once you've streamlined front-of-house, it's time to focus on your back-of-house processes. These are the things that happen behind the scenes to keep your restaurant running effectively. BOH operations might include kitchen queuing processes, employee training strategies, and even team on-boarding.

Your back of house staff is responsible for everything from food preparation to kitchen cleanliness. To get the most out of your team, create a robust training strategy that includes:

Optimized onboarding: Your onboarding program should cover everything an employee needs to know, from using kitchen work surfaces properly to tips for hygiene. These onboarding practices will be essential to the ongoing success of your team and your restaurant's efficiency.
Training manuals: Training manuals are a fantastic solution for new hires that need to get up to scratch quickly. They give your team the helpful information they need when they're concerned about things like policies or procedures. Team members can simply check the information that you have available, rather than having to go and seek out extra support.
Regular updates: The more you learn about your customers and their preferences, the more you'll need to update your processes and handbooks. Ensure that you're regularly delivering up-skilling opportunities to keep your staff ahead of the curve.
Feedback loops: Use the feedback you can gather from members of your team to generate success. Ask your employees what kind of strategies are working best for them and how you can unlock new productivity levels.
Inventory management software: There's nothing more embarrassing than running out of key ingredients in the middle of the lunch hour. Fortunately, you can always rely on inventory management software to know when you need to restock. Modern software also helps prevent wastage by highlighting ingredients you're rarely using to prepare your menu.

Remember, the front and back-of-house operations in your restaurant need to be well-aligned too. Poor communication between the front and back of house employees often leads to mistakes that harm your brand reputation. An environment where all of your employees can stay connected, like a digital collaboration system, could be a valuable investment.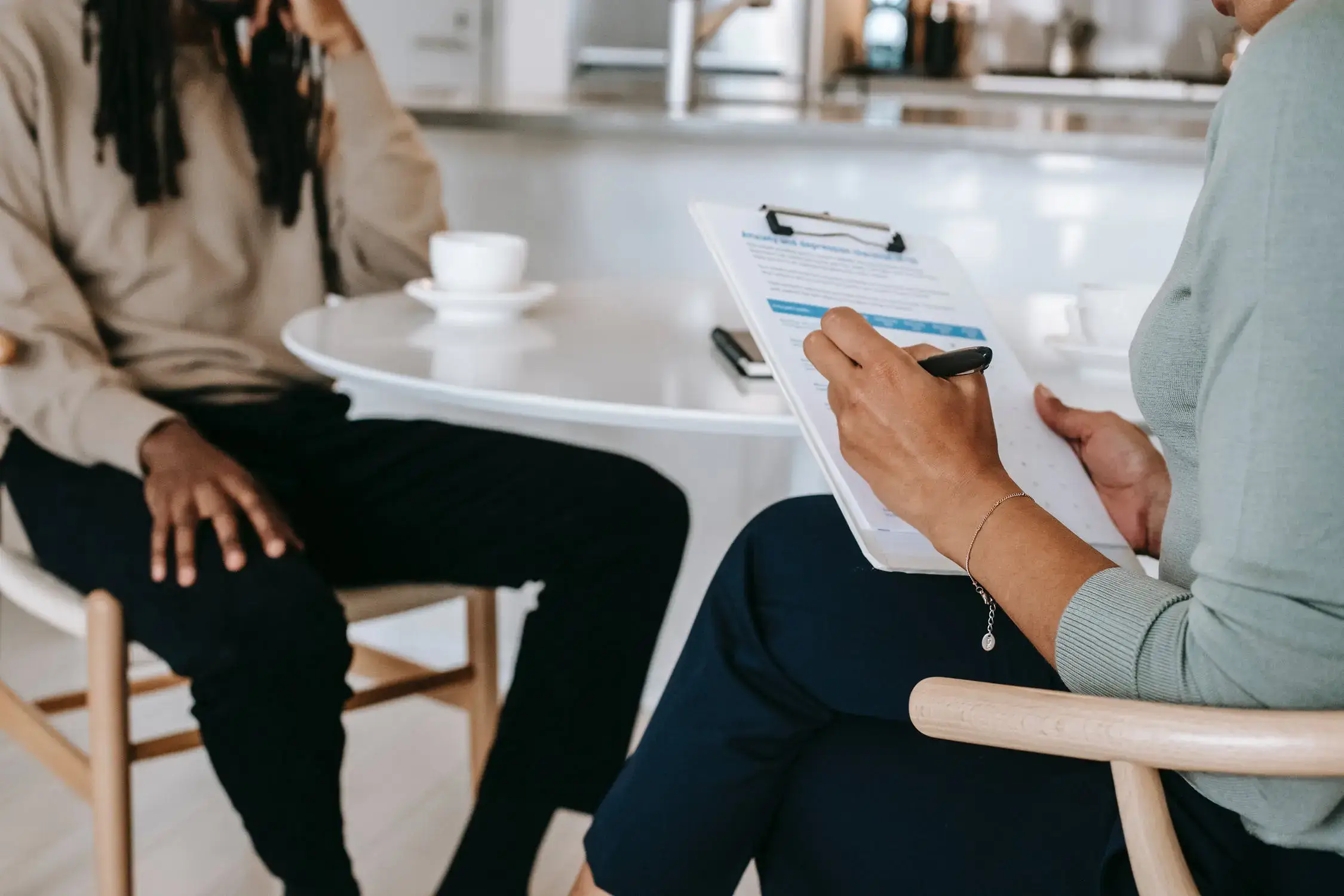 3. Staffing Improvement Is Key
No one can run a successful restaurant with a lackluster employee team. Your staff members are the key to your success, so finding and supporting the right team is essential.

Before you begin recruiting your new team members, make sure you know exactly what kind of employees you're looking for. Write out clear descriptions of what the job will entail and consider the kind of characteristics or skills a person might need to thrive in a restaurant environment.

Developing the right job descriptions will help you narrow down your choices while showing potential employees if they're right for the job. Other tips to improve recruiting include:

Get better at interviewing: Make sure that your most attractive candidates come in for more than one interview with leading staff members. This will help to avoid bias and show you a broader picture of the employee.
Consider your culture: The people you hire should share the same values as other employees, even if they have different skills. A restaurant culture focused on essential characteristics like efficiency and punctuality is key.
Don't rush: Take your time to consider which roles you need to fill. Do your research to determine what kind of salary you need to offer to make positions competitive. Think about how you can make more informed choices with things like points assigned for different staff skills.
Promote from within: Show your team members that they have room to grow in your business. Promoting from within means that you don't have to waste extra time onboarding new recruits and getting them used to your restaurant culture from scratch.

It may even help to have mentors or senior staff members that can help with onboarding new recruits by showing them the ropes. This reduces the amount of time restaurant managers need to spend on training so they can focus on other important areas of the business.
4. Invest in The Right Technology
As mentioned above, technology is quickly becoming a vital component of the restaurant landscape. Now, solutions exist for everything from keeping track of team members, to delivering more personalized experiences to customers. It's just a matter of identifying the right tools and using them to skyrocket your restaurant efficiency. A point-of-sale system integrated with customer relationship management software, for instance, could help team members to upsell regular customers with deals on their favorite foods and drinks.

Today, the best restaurant software is the one that your team members can access quickly and conveniently, with plenty of helpful information to guide them in their decision-making. You should be able to update things like rotas and menus within a matter of seconds and log into your system online when there's a problem with your connection.

To figure out what kind of restaurant technology will have the biggest impact on your team, consider what kind of activities your employees are involved in each day. For instance, if your team members spend a lot of time running between tables, taking orders, do you need an instant order system that sends the information straight to the kitchen?

If you want to offer a more personalized experience to your customers, can you access a system that shows you each client's most recent purchases, along with useful information about their dietary requirements and concerns? Technology keeps your team on the cutting edge, while improving the entire business's efficiency and keeping customers happy.
Your Journey to Restaurant Efficiency Starts Now
Achieving consistent restaurant efficiency can be a little tricky at first. It's easy to get overwhelmed by new trends and customer demands in a fast-paced environment like the food and dining landscape. However, with some of the strategies above, you can ensure that your restaurant is primed for success.

Start by ensuring that you can have the right first impression on your customers and deliver an excellent experience with front-of-house operations. Everything from ordering to interacting with staff in the dining area should be wonderfully aligned.

Next, consider your back-of-house workers and what they need to produce dishes and deliver excellent outcomes faster, without compromising on quality. Great communication between the front and back of the house will align employee and customer experience.

Finally, recruit the right team members, and equip your managers with the kind of technology they need to accomplish incredible things. Combining the right people who share your business values with tools designed for productivity and efficiency will quickly lead to better outcomes for your teams.