Successful restaurants are built on two key principles: serve great food streamline restaurant operations.

However, many of today's restaurant owners don't take the time to work out the areas where they want their operations to improve. If you look at some of the reasons why restaurants are failing, you'll quickly realize that many of them are associated with operational inefficiencies like understaffing, poor inventory control, and food waste.
This is why it is crucial to have a restaurant operations management strategy in place.
Restaurant operations management refers to the steps you take to improve the various areas of your business: staff management, financials, compliance, legislative, just to name a few. Even though they may be functioning just fine, making a few tweaks could eventually lead to better results or improved operational efficiency throughout your restaurant.
With that in mind, here are 8 tips to help improve your restaurant operations.
1. Build value-driven relationships with your staff
Speak with any restaurateur these days, and you'll hear a common complaint – it has become increasingly challenging to retain and attract skilled personnel. According to a restaurant.org report, the overall turnover rate in the restaurants and accommodations industry jumped to 74.9 percent in 2018 (it was 72.5 percent in 2017).

While the menace of staff shortage won't go away anytime soon, there are ways to prevent staff turnover for both front-of-house and back-of-the-house employees.
It all starts with making personnel feel valued and respected. Rather than considering them to be expandable, tell them that they are a critical part of your business. Maybe you're in a position to be flexible with the time of their shifts – if so, consider it as an opportunity to build value-driven relationships with your staff.
Make it easier for them to hang on to their jobs by taking their shift preferences and time-off requests into account. Transparent communication about what you can and cannot offer will also help foster relationships that are empowering to everyone involved.
2. Improve your restaurant's security
No two employees are alike and your workforce may contain some adverse personnel who are planning to damage your restaurant's operations - usually through theft.

This does not necessarily mean that your reputation is at risk, but your restaurant's profitability may suffer from the theft of valuable items. For example, a member of your back-of-the-house team may decide to steal wine, caviar, and other expensive inventory.
The best way to combat all of this is to install security systems like wireless cameras that enable users to set entry and exit zones.
Efficient restaurant operations management calls for vigilance over restaurant security, and wireless cameras are the perfect way to keep on top of behind-the-scenes activities. While you may not be able to protect yourself against all the mishaps, you'll drastically cut down the losses that occur because of poor security.
3. Create an operations manual for everyone to follow
In several restaurants, operations and procedures are undocumented and conducted in a casual manner. That becomes clear when an experienced employee trains a new hire, leaving out important practices, systems, or etiquettes. This is a bad case of restaurant operations management and should be avoided with an operations manual.
Documenting and enforcing procedures will help prevent mistakes and boost service standards and will also help offset long-term costs by reducing employee turnover. New employees are much more likely to succeed when they're made aware of all the best practices and policies that make up the restaurant experience.
Related content: How to write a restaurant operations manual
It's also recommended to create a set of standardized processes for your restaurant operations to help improve your staff's efficiency across the day. One way of streamlining operations is by setting up a restaurant automation system that automates and standardizes tedious day-to-day tasks like updating reservation status, sending post-dining reviews, and tagging guests on auto-pilot so that there is no margin for error.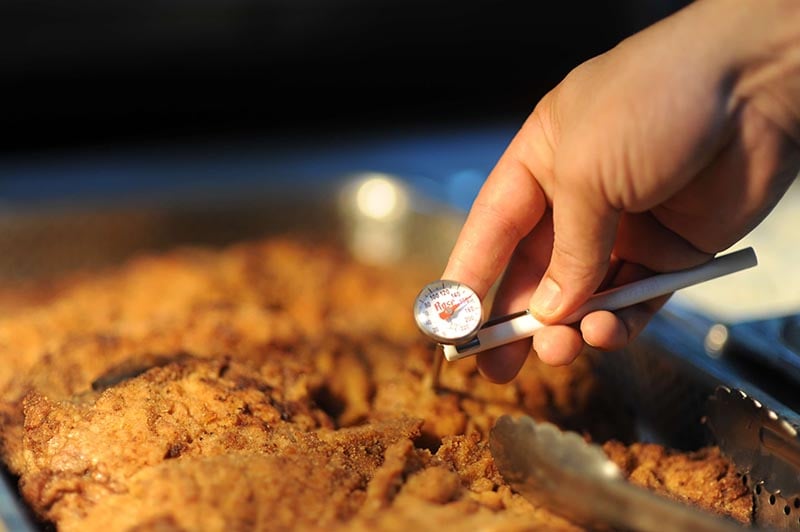 4. Minimize food waste and leverage a food cost calculator
According to The Business Case for Reducing Food Loss and Waste: Restaurants report, restaurants saved $7 in operating expenses for every $1 invested in initiatives to reduce food waste. So, if you have too much food going out of the restaurant in waste bins and doggy bags, you are literally throwing away cash and need to monitor your inventory levels and portion sizing.
Stock rotation and efficient ordering are the keys when it comes to reducing food waste and spoilage. In addition, knowing how much a dish is costing you to make can help you gain a better understanding of food supply patterns and how much to charge for it to earn a profit.

Leveraging a food cost calculator to help you minimize waste will positively impact your bottom line. Having recipe costing cards for every item on the menu can also help reduce the number of supplies on your shelves that might otherwise be wasted, spoiled or stolen.
5. Adhere to health and safety standards
Aside from the strict Occupational Safety and Health Administration (OSHA) requirements that restaurants need to comply with, food safety also hugely affects overall business profitability.

Food hygiene ratings and precautions regarding your customers' health are fundamental to achieving high footfall, satisfaction ratings, positive reviews, and much more. Preparing, storing, and serving meals at safe temperatures are the core requirements for food safety compliance.
Regular temperature checks and error-free logging are critical responsibilities, so make sure to complete these tasks efficiently. Reviewing reports of meal temperatures over a span of weeks could help you identify deteriorating kitchen equipment or enable you to address personnel who aren't doing their jobs well.

Beyond that, ensuring that there's good airflow around stored food supplies will help keep your restaurant clean and maintain ideal temperatures for cooking.
6. Provide your staff with all the necessary tools
A primary goal of most restaurant operations management initiatives is to enhance the customer experience. One of the most effective ways to attain this goal is to improve the operational efficiency of your back-of-the-house and front-of-house staff by equipping them with proper tools.

Even if they are clueless about the latest restaurant technology, set some time aside to explore what their pain points are and what type of software can help improve employee efficiency.
It could be an extra POS system to speed up the guest payment process, more glassware, host stand management, outsourced delivery service, or automated online ordering. Guest manager software is another tool that can help employees gather critical customer data, including special requests, food allergies, and table preferences. Insights like these can be used to create loyalty programs targeted to a guest's preferences and experiences.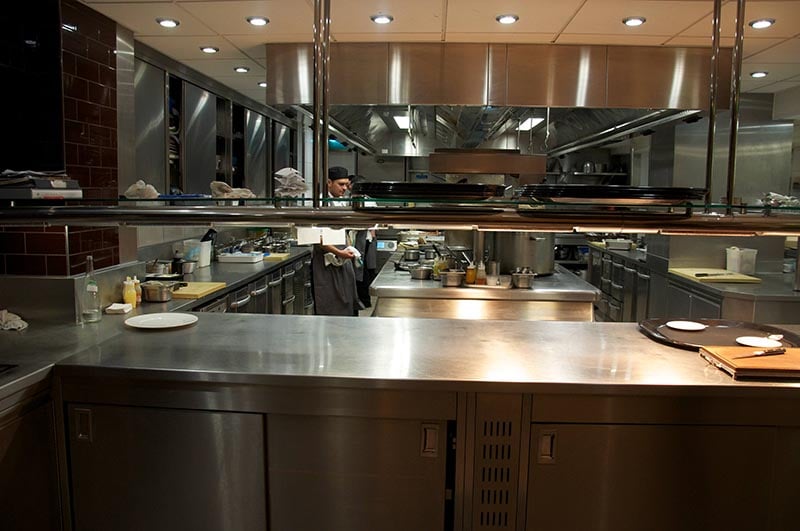 7. Streamline your financials
Online bookkeeping solutions like Xero and Quickbooks can make a big difference when it comes to streamlining your online sales, supplier payments, POS sales data, payroll, etc.

Plus, modern POS solutions seamlessly integrate with these tools. So, instead of relying on bookkeeping that gives you an overview of your restaurant's performance in the past few months, why not incorporate all of your financials into an easy-to-manage solution that has the capability to generate real-time reports?
This can also help eliminate many of the conventional bookkeeper tasks. Instead of spending time on manual entry, their hours can be better spent on analysis, reporting, and auditing.

Analyze your reports every week and get an in-depth overview of how your restaurant is performing. When you have timely, accurate figures to inform your restaurant operations management, improving the financial health of your business becomes a whole lot easier.
8. Improve the way you manage your vendors
It's common for restaurants to source their supplies from multiple vendors. Certain raw materials need to be procured daily, while other supplies can be bought on a weekly or monthly basis.
Purchasing these items from multiple vendors makes it time-consuming to keep track of all the suppliers. This is where a restaurant's back-office software that includes vendor management functionality can be a blessing in disguise.
An integrated vendor management feature can help you digitalize vendor invoices as well as compare each invoice to the original supplier contract terms and orders. A quality back of office solution will automatically build vendor scorecards that measure the quality of service, contract compliance, fill ratios, and product quality. In addition, it helps restaurant owners reduce admin overheads and enhance the procure-to-pay cycle by driving all the vendors to a central system to self-manage their credits, order counts, and more.

Lastly, most of such solutions enable you to manage information and contact data of the vendors such as ID proof, TIN, PAN Card details, and other similar details in one place. Restaurant operations management in this area is all about saving time and increasing the accuracy of invoicing and ordering, which is exactly what you'll achieve with the right vendor management solution.
Conclusion
These were just a few ways you can practice restaurant operations management. The fact is that you can always learn more, do more, and be more efficient. Successful restaurants always find new and innovative methods to enhance efficiency in operations and in turn, boost the profitability of their business. We hope the advice in this article point you in the same direction.