The hospitality industry has taken a massive hit as of late due to the global Covid-19 (Coronavirus) pandemic. With local government officials urging their residents to practice social distancing and remain indoors, it's now harder than ever for restaurants to maintain their already razor-thin profit margins.
Whether or not your restaurant has already seen a massive dip in customers or revenue, you may want to start preparing for the worse in the event the situation gets worse.
---

The current state of the restaurant industry
As the global Coronavirus pandemic worsens, more and more people are staying home and practicing social distancing in an effort to flatten the curve and dampen the effects of the virus on their local healthcare systems.
In addition to this, local governments are also issuing country specific regulations depending on the severity of the virus in their region, including shutting down malls, closing restaurants, and imposing curfews and city-wide lockdowns.
We've seen firsthand how this has affected our network of over 2,000 restaurants worldwide and have put together a list of what we've seen has helped them get through these difficult times.
Here are some of the best strategies to help your restaurant drive incremental revenue and stay afloat during the Covid-19 outbreak.
---
Keep your customers updated
During such unpredictable and uncertain times, communication with your customers is key. Use this time to not only revamp your health standards to abide by local regulations, but also to communicate to your community what your restaurant is doing to tackle the situation.
If your restaurant operates out of an area that is not seriously affected by Coronavirus and it's still safe for your guests to be out and about and pay you a visit, you must do your absolute best to reach out and reassure them that you are taking any every precaution necessary to guarantee a safe dining experience.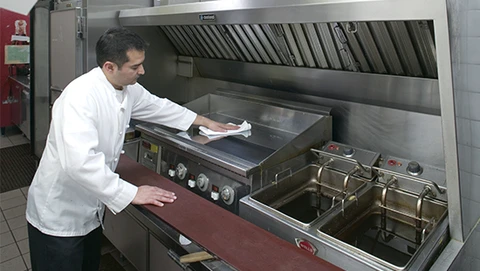 A few guidelines we recommend adopting at your restaurant and in turn communicating to your guests are:
Increase hand-washing requirements for all employees.
Provide alcohol-based hand sanitizers for all employees and customers.
Increase disinfection of all touch points within your restaurant - door handles, sinks, tables, chairs, and menus.
Make sure tables are at a safe distance from each other.
Develop an employee illness procedure

Ensure no employees are working if they show any symptoms of illness.
Create a reporting system where employees can report if they start to feel ill.
Have a manager on duty perform a general wellness check of each staff member before the start of any shift.
Ask if any employee is living with or in contact with anyone who is showing symptoms.
Encourage employees to report their symptoms from home rather than coming into work.
Create a self-quarantine protocol for employees that have recently traveled abroad.
The sooner you can communicate the precautions your restaurant is taking to your guests the sooner your customers will feel safe enough to pay you a visit.
Give your customers a great experience
The public is understandably nervous about leaving their houses right now and so it is very important that when they do pay your restaurant a visit, you give them the best experience possible.
Afterall, they've chosen to dine at your restaurant despite a global health pandemic. It is therefore your responsibility to make sure that your restaurant is not only a safe environment to dine, but also one where they have a superior experience.
This doesn't mean having to give your guests complimentary meals or a discount, but instead making sure that their service is exceptional from start to finish, their food is up to standard and your restaurant is clean and well tended to.
This kind of thinking doesn't just help your restaurant in the short-term, but rather feeds into building repeat customers and better loyalty once the crisis is over.
Try to upsell
In addition to giving your guests the best dining experience possible, keep in mind that due to the current health crisis, your customers are dining out less than usual and thus will be more willing to spend a little more when at your restaurant.
This gives your staff the opportunity to upsell your guests in ways that make sense and that they are comfortable with, such as: offering them one of your most popular desserts or suggesting they pair their meal with a glass of wine.
Monitor your costs
There's no denying how expensive it is to run a restaurant, and that is without even considering a global pandemic such as Coronavirus in the equation. Between fixed costs like rent, labor, and loan repayments, and variable costs such as food - restaurants typically operate on a razor-thin profit margin that can't sustain them when footfall takes a nosedive.
You may even be questioning whether or not you should keep your restaurant open - and short of firing half your staff, there is very little you can do as a restaurant operator to mitigate these high costs.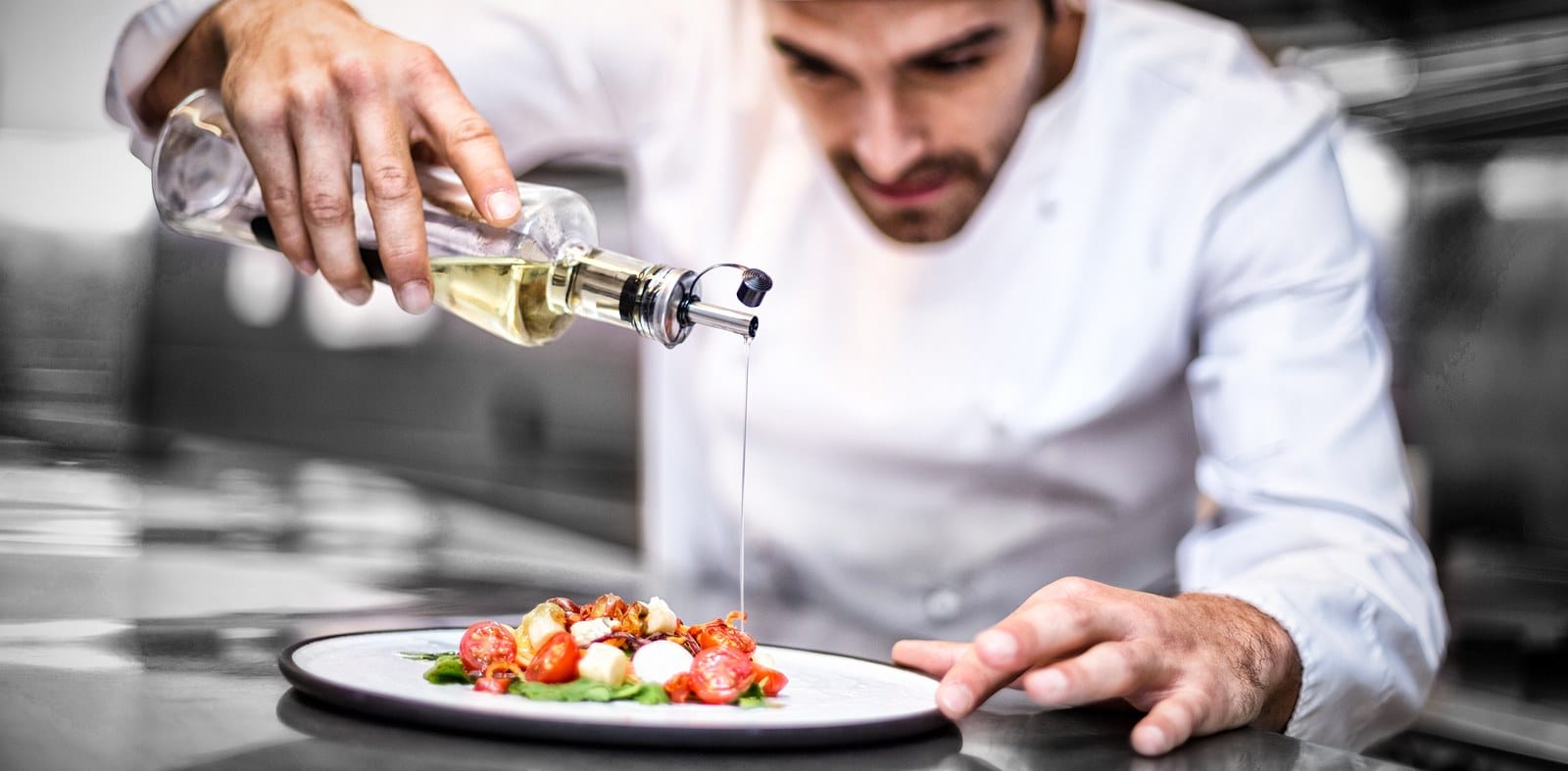 Take this time to do an audit of all your variable costs to better understand what can and can't be eliminated in the short term to help you save money. This includes everything from poorly performing menu items to the PR company you typically work with to market your brand.
Every dollar saved goes towards helping your restaurant stay afloat long enough to see itself on the other side of this crisis.
We've put together a free food cost calculator you can download to help you get started.
Alternatively, you can check out our article to help you learn how you can further optimize your food costs.
Sell gift vouchers
One solution many restaurants have turned to during this crisis is selling gift vouchers. With restaurants unable to attract customers due to either government regulations or fear, gift vouchers offer customers a way to show their support without having to leave their house.
Gift vouchers are a great way to drive revenue to your restaurant right now while ensuring that you will have guests in the future once the situation gets better.
If you're looking to give your customers an added incentive to buying one of your gift vouchers, think about offering them a discount. For example, selling a $200 voucher for $150.
Take out & delivery
Take out and delivery might not be something your restaurant typically offers, but in these unique times it might be advantageous for you to allow customers to order food from your restaurant in advance and only stop by to pick it up or have it delivered right to their doorstep.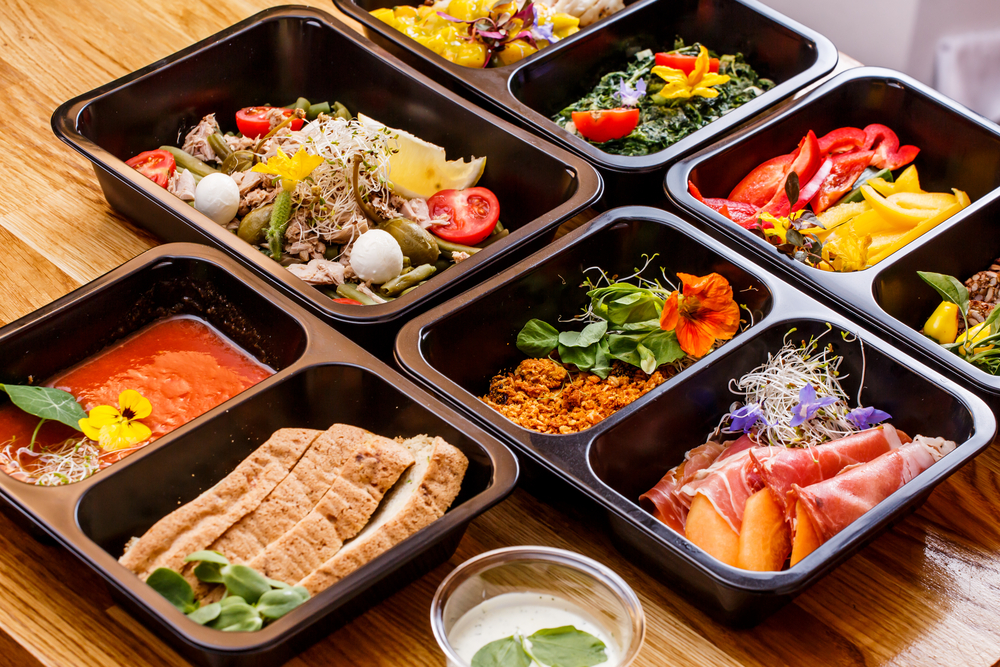 Regardless of how bad the situation gets, people will always need to eat. And by offering take out and delivery to your customers, you are tackling the issue of getting customers to purchase food from your restaurant without having to be in a public space.
Whichever of the two options you decide is best for your restaurant, make sure you promote it through all your online marketing channels. Whether that be through an email blast to all your guests or social media posts, your guests need to know that you are now offering a safer alternative for them to eat the food they love while taking all the necessary health precautions.
Online restaurant events
An idea that is picking up traction among restaurants in the states is the concept of online restaurant events. To combat the loss in foot-fall that comes as a result of having to cancel special events, restaurants have now gone online to offer their customers a new method of engaging with their brand - digital events.
With this in mind, you can now convert your weekly happy hour or ladies night into an online happy hour where your guests learn how to mix your most popular cocktails from the comfort and safety of their home.
Sell Merchandise
If your restaurant has a loyal and dedicated fan base, selling merchandise can be a great way to get some extra money flowing into your business without requiring your guests to have to leave their house.
Merchandise can be as simple as branded apparel or cookbooks that guests wouldn't typically be inclined to purchase but may do so now to support your brand.
DIY recipe kits
A fun idea that may resonate with your guests that are locked inside with nothing to do is selling recipe boxes that contain all the ingredients necessary to make some of your most popular dishes. This allows your guests to enjoy your food in a new light from the comfort and safety of their home.
---