Review websites can produce mixed feelings in restaurant owners. Sites such as Tripadvisor, Yelp, and Zomato give consumers a platform to express feedback, which they don't always mention while they're in a restaurant. And in some cases, you may feel you come unfairly under fire.
However, it's impossible to ignore the importance of such review sites. Statistics show that 94 percent of people have been convinced to avoid a business due to an online review.
Responding to reviews both positive and negative helps your customers to feel valued and listened to and can also form an important part of your restaurant's digital marketing strategy by managing your brand reputation and increasing your brand visibility.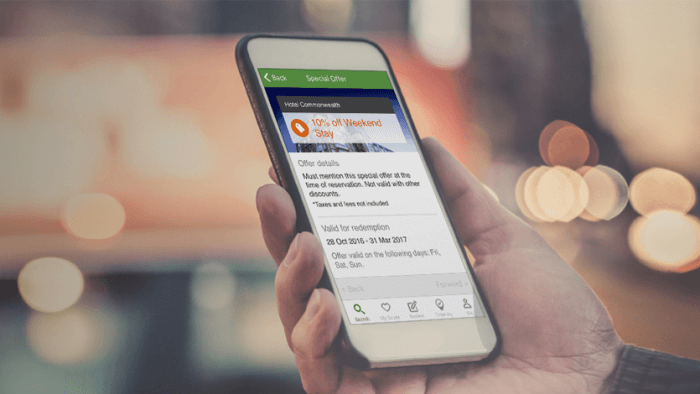 Why are reviews important?
Tripadvisor boasts an average of 445 million unique views every month, while Yelp clocks up 145 million but Google Reviews is fast becoming the platform to watch. Reviews on Google are now growing faster than Tripadvisor and 63.6 percent of consumers say they check in with Google reviews before they visit a business.
When potential customers search for your restaurant online, they're likely to encounter reviews about you. Review sites like Tripadvisor show up in the search results and users click through and read reviews.
Your Google reviews show up directly under your Google My Business page and if your restaurant is selected by Google to show up in its three suggestions for a restaurant when people look for a restaurant in a particular location e.g. 'fine dining restaurant London', your star rating will be included under your listing.
And according to search experts Moz, Google reviews have a 13% weighting when it comes to deciding whether you'll win a valuable place in one of Google's three suggestions.
Pro Tip: If you are a restaurant trying to increase reservations online, your best bet is to use an online booking widget alongside websites where your restaurants have positive reviews.
How to encourage reviews
While you will understandably want to garner good reviews for your food and service, the number of reviews you have and whether you respond to them can actually help you climb up the restaurant rankings on platforms like Tripadvisor too. This is because the site has more data to help rank you. To encourage your customers to leave you a review:
Claim your listings on sites such as Tripadvisor, Zomato, Yelp, and Google. Check that all your business information there is correct and up to date and help your listing to look more attractive by submitting your own photographs for inclusion.
Work feedback requesting into your service and communication models. This may be in the form of a small sign where your customers pay the check asking them to consider leaving you a review, having your servers ask regular customers whether they would mind leaving you a review, or including links to review platforms in emails thanking customers for dining with you.
Respond to reviews. Customers are likely to review your restaurant online whether you take the time to respond to them or not. However, if you do take the time to monitor reviews, along with gaining customer insight you may actually influence a customer to change their scoring of you or demonstrate to other customers considering leaving a review that you value feedback.
Consider your Wi-Fi policy. Some establishments don't feel it is appropriate to encourage guests to use phones at the dinner table by providing free Wi-Fi but doing so could encourage diners to leave a review immediately while the dining experience is fresh in their minds.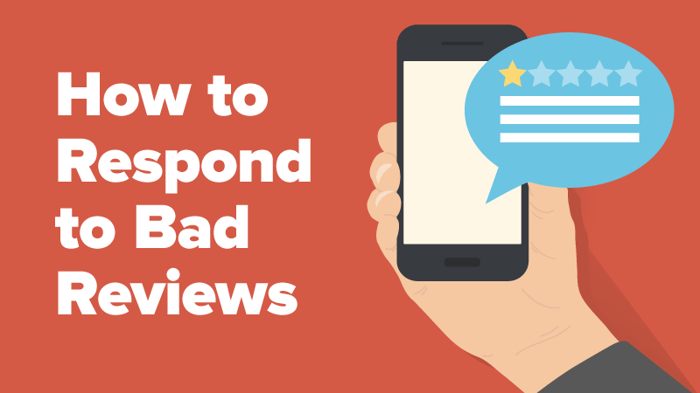 How to reply to poor reviews
Responding to negative restaurant reviews promptly can go some way toward repairing damages. It shows the individual you have taken on board their feedback and could help you turn the situation around, which others will see.
Negative feedback does impact a business but if your brand is strong, customers will understand if you've had a difficult service because staff members have been sick or you're willing to address a problem you've not considered before.
A ReviewTrackers survey found that 51.7% of customers expect businesses to respond to reviews within a week. One in five expect a reply within 24 hours.
Separate research conducted by ModernComment found that 78% of consumers believe businesses that respond to reviews care about them. There are a lot of reasons to respond to all reviews, even if it's just a simple thanks to those who have reviewed you positively.
Negative restaurant reviews – how to respond in 5 simple steps
Over the years, restaurant owners who have taken reviewers to task on sites like Tripadvisor and Yelp have received a lot of press coverage. On the whole, this is something to be avoided.
Next, go on to offer an explanation. If you feel the review is unjust, try and remain factual and non-provocative.
Even if you don't agree with a review, it's best to acknowledge the customer's disappointment and thank them for the feedback.
Highlight any positive elements of the review and thank them for acknowledging them, this reinforces with other users can see the review isn't completely negative.
Assure the diner that their issues will be addressed. Ideally, you want to turn the situation around so the diner may consider upgrading your review or returning as a customer. You may feel it appropriate to invite the diner back to give you the chance to change their views.