The festive season is finally upon us, and if all goes well, millions of holiday goers, locals, and regular diners will be out and about, (safely) celebrating the festive cheer. With that being said, now more than ever, restaurant owners should get ready to reap the benefits of the holidays and turn the influx of restaurant visitors into loyal guests. Not sure where to even begin? Here are the top tips on how you can guarantee the best possible guest experience over the 2022 holidays.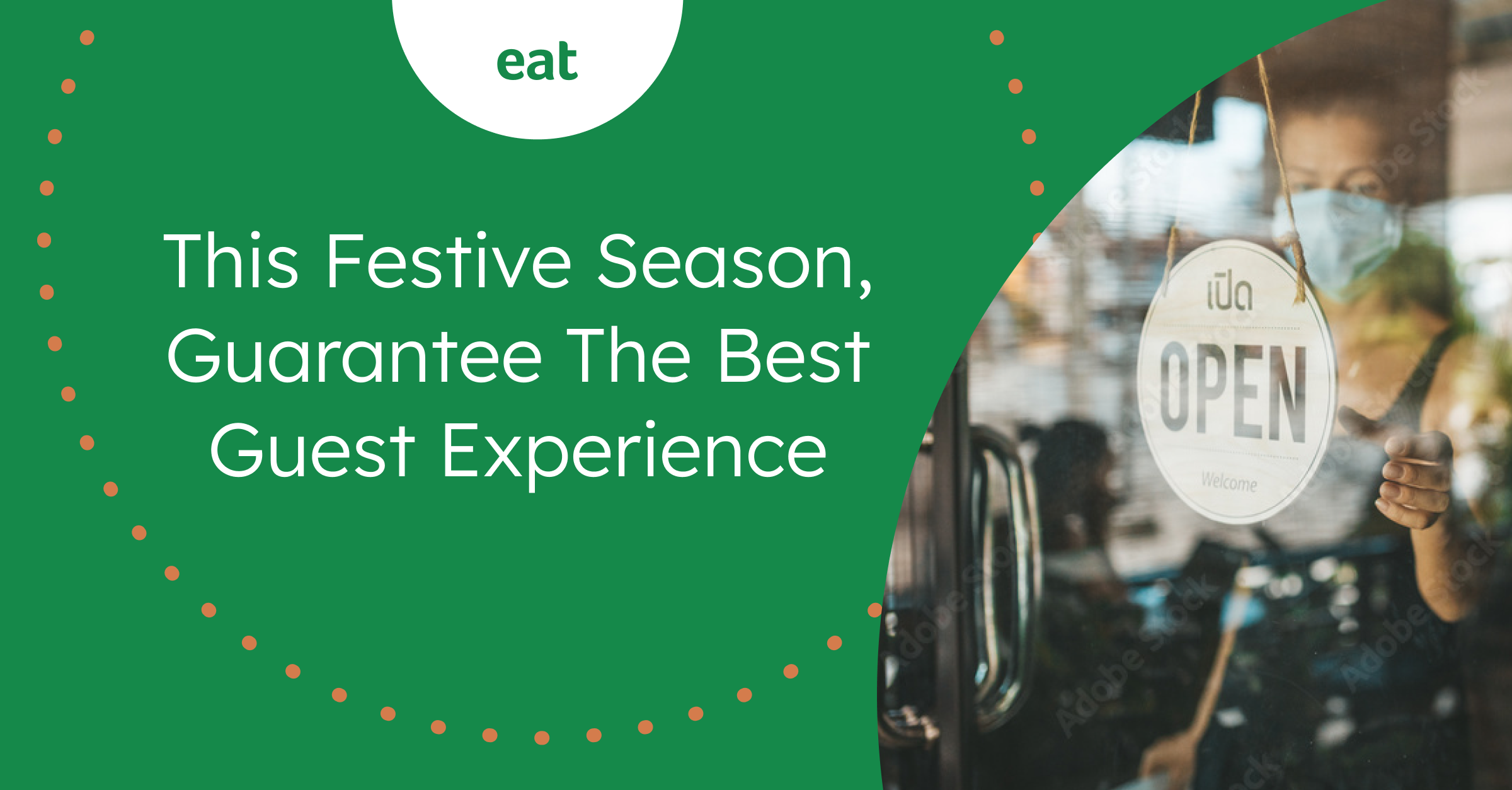 According to previous case studies, visitors are known to be a lot more willing to try out new places to dine and spend a lot more on restaurants during the festive season. In the UK alone, restaurant owners have seen an increase in like-for-like sales by up to 2.5% over the holiday period alone. Dubai has also experienced an increase in economic growth, especially across the hospitality, retail, and tourism sectors due to the start of Expo 2020. And in countries like Canada, festive season bookings for 2021 have been reflecting the same trends as in the years 2018 and 2019. The United States has also seen more visitors making plans to dine out than the year before the dreaded pandemic.
Why Does Guest Experience Matter?
When it comes to modern-day restaurant guests a personalized experience, from remembering their desired table to their favorite meal, is known to make the world of a difference especially when they consider coming back. Still, many restaurant owners lack tech solutions to help them collect these very important data points and help them expand their loyalty base by making each visit memorable (and unique) for their guests. By using the best guest experience software, such as Eat App, operators now have the ability to deepen the relationship with their visitors this festive season and increase their loyalty base.
1. Get To Know Your Guests & Make Their Experience Memorable
Today's guests are longing for more than a "good experience". They're looking for a memorable time that almost feels customized to their personal needs. As an operator, it might seem daunting to keep up with this type of information, considering that there might be an average of 100-150 + restaurant diners entering your doors daily. How are you supposed to make sure each diner gets the personalized attention they are looking for this festive season?
It's simple, really. Invest in management software that includes a guest CRM connected directly to your POS today. This will help you create a central data collection hub, that will collect personalized details about your guests, such as their usual total spend, the menu items they prefer, their average spending per cover, which server was assisting each table/guest should any errors occur & more. Can you imagine the world of possibility when you know the finer details of your regular or VIP guests? Creating a customizable experience is guaranteed to improve retention rates and make you succeed over the festive season.
More information on POS integration, HERE.
But, that's not all. Eat App offers you the opportunity to take it one step further. Now, you can filter your entire guest list based on valuable information and metrics to create personalized and detailed email marketing campaigns directed towards your loyal guests and beyond.
Be top of mind when it comes to selecting a dining experience this festive season and beyond by maintaining a good relationship with your guests. With the help of an excellent CRM system, restaurants can collect data from their online and phone reservations. The data captured can include information such as birthdays, anniversaries, seating preferences, allergies, and other important details. Operators can then use the data to create a personalized guest experience for each of their diners, drive sales and increase customer loyalty.
The collection of data will help personalize guest experiences as follow:
Addressing your guests by name

Give them preference on food options based on previous orders

Reward loyal guests with exclusive offers and special discounts

Suggest their preferred table when they book

Review the last time a guest made an online order or entered your doors
Learn more about how reservation software can improve the guest experience.
2. Simplify The Booking Process
Another major factor to consider when looking to improve guest experience is to make sure the booking process is as seamless as possible. You can do this by meeting your potential guests where they live online. Make it possible for them to book directly through your website, Google, multiple social media, and other online channels. And as a reminder, if your competitors are making it easy to book online, guests will be more inclined to choose the easier option and save time.
Eat App offers restaurant owners an opportunity to plug into their online platforms and integrate into multiple booking channels and help gain access to millions of diners online. If booking at your restaurant is not easy, it's time you simplify the process so your guests can book wherever they are online.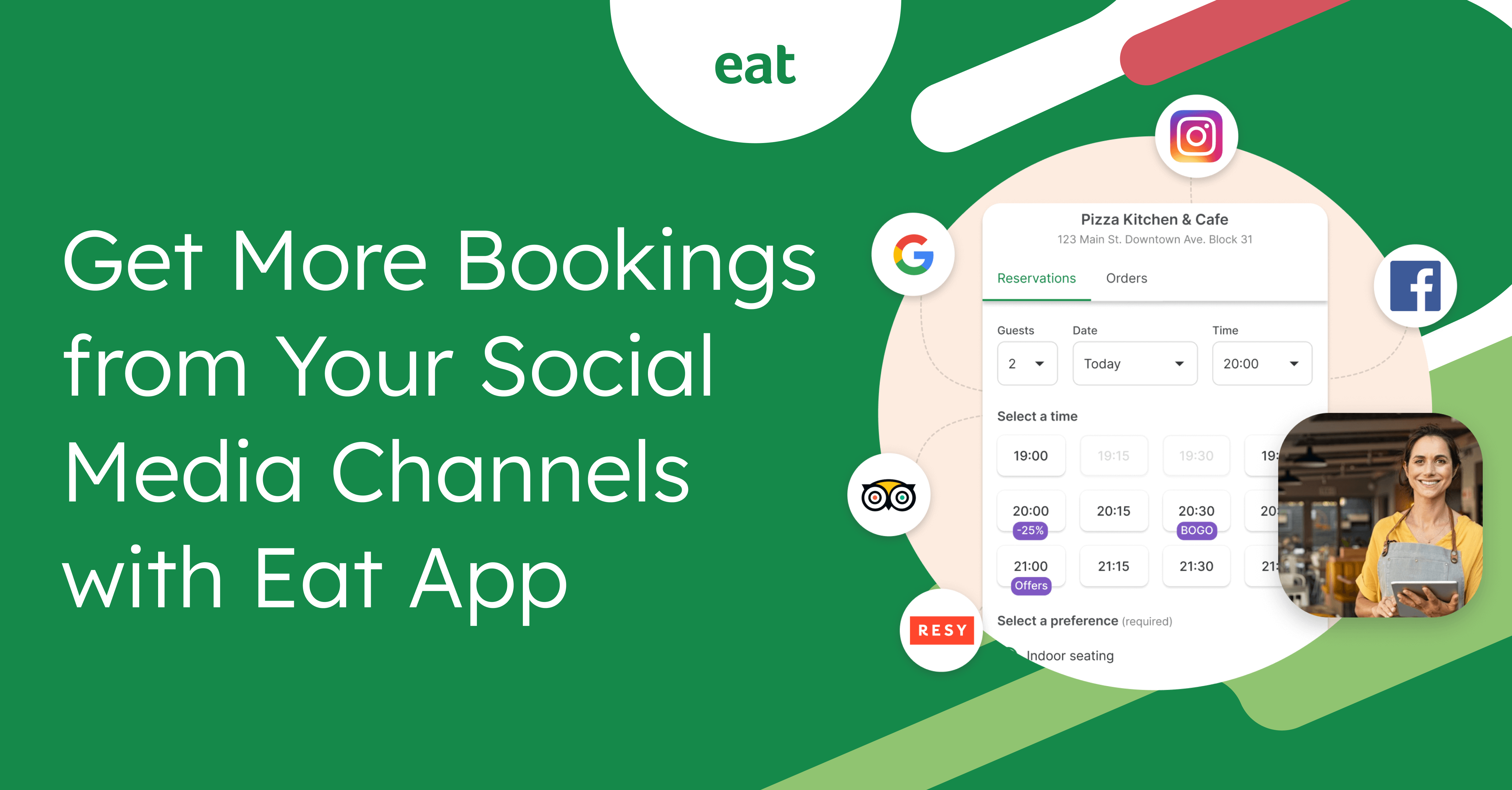 3. Build A Connection With Your Guests &
Increase Loyalty
You've captured the data of your guests and you've made bookings as simple as possible online all in preparation for the festive season, now what? This is where the second part of your planning efforts to create the best possible experience for your guests will start. With the help of a reliable and hassle-free CRM system, you can take your personalized guest experience to the next level. A CRM system has the incredible ability to help restaurant owners capture valuable information from the guests and make it easy to analyze the data in order to make strategic decisions that will help increase guest loyalty.
From all the valuable information you've captured during the festive season, including contact details, food allergies, average spending, favorite meals, birthdays, anniversaries and more can be used in efforts to get guests to come back in the New Year. All it takes is setting up your segmentation and email automation from the important information you've gathered from your guests.
For example, picture this scenario: a guest visited your restaurant over the festive season. Her name is Jane, and she reserved a table for her and her immediate family. Jane has never booked at your restaurant before, but she lives nearby and trusted your establishment enough to introduce the dining experience to her close family. Now, with this valuable information about Jane, you can set up a series of personalized emails and offer Jane exclusive offers on family dining meals and also include food options close to what she and her family ordered.
Discover 5 steps to create a memorable restaurant experience here.
Guest loyalty includes the personalized experience they receive at your establishment and beyond. With the help of a trusted and hassle-free reservation software system, you can create a more unique and customized experience with your guests. This festive season, make sure you're geared up with the right tools to help you deepen each relationship with your guests, guaranteeing the best possible experience.
Ready to improve your customer loyalty to the next level?