Most restaurants spend less than 10% of their time on marketing. Time constraints mean restaurant marketing is often not the number one priority, but with competition remaining intense in the restaurant business, devoting more attention to marketing is fast becoming a requirement.
Are you guilty of not spending enough working on marketing to get more customers in the door of your restaurant?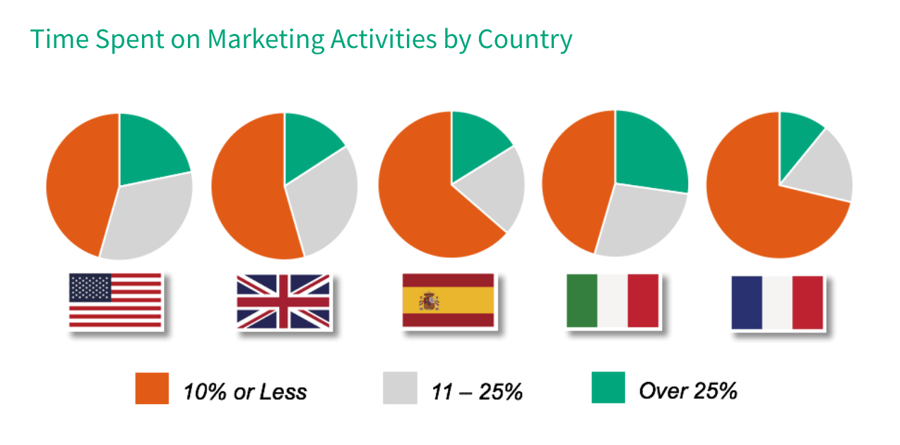 A good place to start with restaurant marketing is by understanding and establishing your restaurant brand. A strong brand will dictate the style of communication and take the guesswork out of running marketing campaigns.
Part of establishing your brand is understanding your location and the demographics of your diners. Are you lunch focused or dinner focused? Do you expect to serve a lot of retired people or are you looking to market your restaurant to millennials?
Restaurant Marketing Channels
It can be helpful to view restaurant marketing in terms of channels, ie. the different 'places' available to you to run marketing campaigns. Here is a list of the different online marketing channels you can consider:
Digital Advertising
Review Websites
Referrals
We discuss all these channels and how to use them for restaurant marketing in our complete guide to multi-channel restaurant marketing.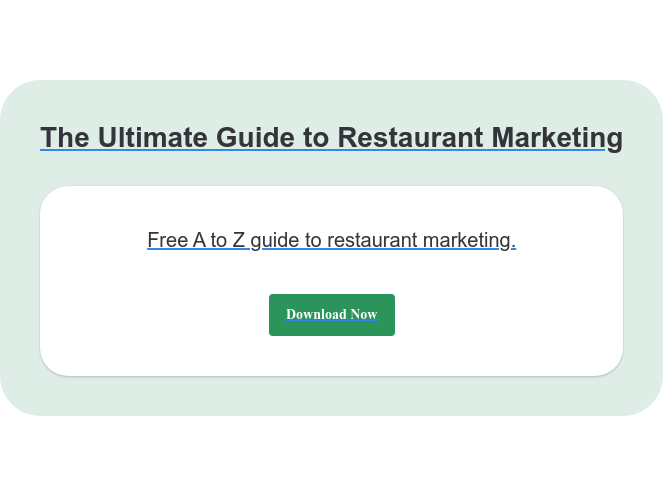 Restaurant Marketing Tactics
Before deciding on what tactics to use in your restaurant marketing it's worth taking a step back and learning from marketing mistakes restaurants have made in the past.
Budget is often the first constraint on restaurant marketing. If you've decided you want to start small you'll want to begin with tactics for promoting your restaurant on a budget.
If you're new to restaurant marketing, consider which marketing ideas are good for beginners. Some tactics tend to work better than others, so many will want to look to the most effective ways to promote your restaurant and time pressed managers will look for quick fire restaurant marketing tips.
Time and events are a key part of restaurant marketing. Is it Valentine's day or someones birthday? These are all great opportunities to run effective limited time offers. And of course the Christmas season is great time to think about holiday restaurant marketing strategies.
Restaurant Advertising
Advertising is often a must when marketing a restaurant. Whilst print ads have remained a staple of restaurant advertising (see above), digital advertising is also a method to promote your restaurant.
Facebook ads is a good starting point when getting started with digital marketing for restaurants. The platform allows you to target people based on their interests and if they have interacted with your website previously.
Getting the targeting right is crucial for success on Facebook, followed by the quality of the ads. Many restaurants decide to work with marketing consultants to run their Facebook ads. Before working with a consultant, it's important to ask them key questions about how they work to make sure you're getting value for money.
Google's Adwords platform is another, usually more expensive option. It can be an excellent way to find relevant people to dine at your restaurant but because of the cost you should work out whether you can run profitable campaigns on the platform.
Adwords works on an auction system which means you must set bids for each of your keywords. Setting and optimizing bids is the best way to ensue you run profitable Adwords marketing campaigns.
Restaurant Marketing and Online Reservations
In today's digital world, restaurant marketing is not just about producing awareness in your market.
Increasingly, the gold standard for marketing is driving revenue through confirmed reservations made online.
This is because sophisticated restaurant operators realize that if they know how much revenue they generated from which campaigns they'll be able to run increasingly more cost effective and successful marketing campaigns in the future.
Perhaps you are wondering why you are loosing reservations or what marketing strategies are available to boost bookings through your website.
To get started you'll need to invest in some tech solutions. Most restaurants choose a reservation system that provides widgets, front-of-house and table management to make the entire booking process seamless. At the very least you'll need to install a restaurant booking widget on your website.
Once you have online bookings enabled you have basis for effectively tracking restaurant marketing campaigns.
From there you can begin to asses how to make it as easy as possible for your customers to book with you. This includes effective web design, especially on mobile, but can also include having effective reservation confirmation emails.
When you have the tech set-up, you can begin to ask questions like, "We saw a spike in online reservations last weekend when we sent an email campaign about our new dishes. How can we optimize this campaign next time to get even more bookings?"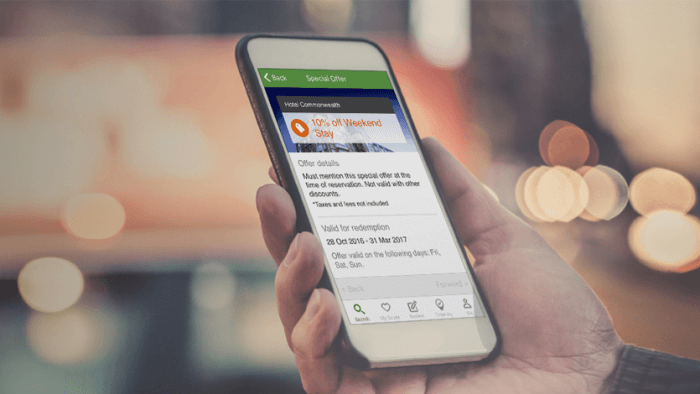 Using Google as your Restaurant Marketing Platform
Many restaurateurs embarking on a marketing strategy fail to realize the power of Google as a free marketing channel for them.
That's because they don't take full advantage of Google My Business at their restaurant.
The reason it's so powerful is because Google My Business gives you your own restaurant profile at the top of Google search results.
We see that 20-50% of restaurant website traffic comes through this profile and some restaurants get 20% of their online bookings through this profile.
To begin, you need to set-up a Google Business account for your restaurant, fill out your profile information and add you reservation link to your Google Business profile. After this, you will be set up to use Google as a restaurant marketing channel.
From there you can think about ways to optimize this channel. For example try this strategy to hack your Google Business Page to increase reservations.
Continue reading with our complete guide to restaurant marketing: