Many restaurants keep email running in the background but perhaps don't afford it as much time and consideration as they should.
Social media has become the main focus of attention for many hospitality businesses but as an easy-to-measure and cost-effective restaurant marketing strategy that can support marketing spend elsewhere, email marketing is not something to be overlooked or performed half heartedly.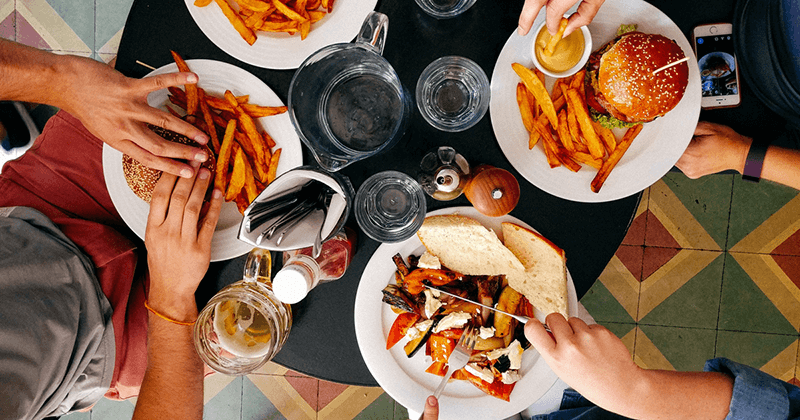 Why Restaurant Email Marketing is Important
The most recent industry benchmarking statistics published by popular mail out software provider MailChimp, show that email opening rates for restaurants are about one in five (21.17%). Even with a smaller email list of 2,000 customers that's a considerable warm audience. Spend time fine tuning and personalizing your emails and you're likely to improve that percentage too.
Few people in the restaurant industry know this but email marketing still provides some of the best ROI of any digital channel:
WebpageFX

notes that

the ROI of email marketing in general is $44 for every $1 spent.
ChowNow estimates it at $43 for each $1 spent.
And

EZCater

claims it's

$38 for each $1 spent.
However you look at it on average email marketing has a great ROI.
Why connect with customers via email?
Relationships and community building
Cost-effective
Email data can inform other marketing campaigns
Compete effectively with large competitors
Build brand awareness
Your email list will likely come from existing customers so you already have a captive audience.
Better customer retention. It's much easier and cheaper to get return customers rather than acquire new ones. According to

Gourmet Marketing, 70% of customers want restaurants to send them coupons.
Email marketing and relationship building
When a diner eats in your restaurant or visits your website and signs up to receive your email newsletter, it can be the start of a beautiful and fruitful relationship. Regularly updating by email helps to keep your brand fresh in the mind of customers.
For those who have little to no experience of dining with you, it helps them to learn more about your offering too. Communications can also be used to break down barriers to purchase and provide extra incentives to visit.
For those who already have an established relationship with your restaurant, you can leverage loyalty to gain repeat visits, referrals and even support when it comes to running for awards or feedback on new menus or other changes. Email is fantastic for nurturing your restaurant community.
Cost-effective click through
Whether you're pushing a special event or letting your customers know about your new menu launch, it's reassuring to know that one 2015 report by email Monday found that for every dollar you spend on email marketing, you're likely to make $38 as a result.
Many of the popular email marketing software options are free for smaller lists, so in the first instance you may only need to make a time and content investment. That should be incentive enough to get started.
Valuable data
Did you know? Email addresses can also be used as part of social media and Google AdWords campaigns to help you target a warm audience?
Information gathered through your marketing campaign can help you to make important decisions about menus, the type of events you hold and what type of content resonates with your audience.
How to build an email list
Old school tactics for gaining email contact details such as business card collection are a little tired and they give you the extra and tiresome task of transferring those handwritten email addresses into your database.
Try these tactics instead:
Include an email sign up form on your website, consider using popups and banners to funnel people to the form and use other methods such as retargeting combined with a targeted reward (e.g. a free glass of Prosecco, a percentage off their next bill) to encourage people to sign up.
Use all of those valuable emails in your reservation system to fill out your email list. The rich profiles in Eat can help you to personalize communications and to segment your guests for more targeted emails too.
If the guest is a walk-in diner, ask them for their contact details. You could get your servers to do this when they deliver the check, asking something like: "Can I email you a voucher for a free glass/bottle of wine to use next time you dine with us?"
In restaurants and hotels with guest Wi-Fi, visitors can be asked to enter their email address for access and be required and required to opt out of marketing communications.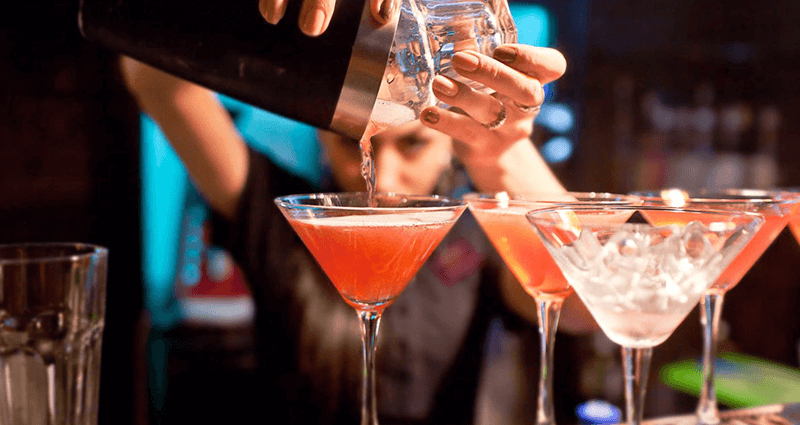 Examples of email marketing ideas
Do you struggle for content ideas for your emails? Offers and incentives can be useful tools but shouldn't be all you have in your arsenal. Here are some ideas for content you could include.
Send guests who have just dined with you a thank you. Ask for their feedback and encourage them to review you on social media or aggregator review platforms.
Tell stories around your brand and employees. Give insights into training, preparation or the sourcing of your top quality ingredients. If you're producing amazing photographs and videos for your social campaigns, leverage them here too.
Let your customers know what you're up to. Share news of refurbishments, new menus, cookery classes, sponsorship of local teams or awards you've been shortlisted for. Help them to feel part of your community and encourage them to be brand ambassadors for you.
Send invites to book only events for special occasions or let your email subscribers know what you have planned for things like graduations, Mother's Day, Valentines Day and other holidays. Don't forget to acknowledge their special occasions too. You could offer a free meal or bottle of wine if they choose to bring friends and family to celebrate their birthday with you.
Get to know your guests by sending them polls, quizzes and surveys. This could be as simple as asking them which of two specials should be on the menu permanently. You could also send short service surveys so that you know which customers will be good candidates for your referral scheme.
Best practices for writing emails
It's never a good idea to simply write an email and press go. Planning, targeting and evaluating your restaurant email marketing will help to improve conversion and ensure it's supporting your wider marketing efforts too.
Setting things up
Choose an email provider that gives access to valuable analytics so you can see what works with your audience and what doesn't and tweak accordingly.
Consider A/B testing using different colors, copy and images and evaluating performance. Look at segmenting your audience so that you can target them with content and rewards they will be more receptive to.
What to include
Take inspiration from the ideas above to guide your email content. Remember to use an enticing subject line and to always include information about your location, opening hours and how to book (with links).
Provide links to your social channels within your emails and make them easy to share by including a forward to a friend link.
Always consider what the goal of a particular communication is and provide a call to action. Finally, don't forget you must provide a clear unsubscribe option. Refer to the CAN-SPAM act for further details.
Preparing and planning
Use a content calendar so you know when to send emails out to support different events and offers. Introduce stringent proofreading and sent a test email for review before pressing the send all button. When an email is received can influence the open and conversion rate.
For example, office workers are more likely to check their emails at lunchtime and the end of the day. Think about timing delivery for when people may be making dining decisions and as always, impact through data analysis.
What's Next?
Take your restaurant marketing to the next level with our Ultimate Guide to Restaurant Marketing.