With growing competition in the industry, it's becoming increasingly difficult for individual restaurants to stand out amongst the crowd.
When your audience has 100s of restaurants to choose from when they decide to eat out, how do you make sure that your restaurant is in the front and center of their options?
The answer is simple, marketing.
No matter how amazing the restaurant, how beautiful the ambiance, or how delicious the food is, without good marketing that attracts the right customers, it's all worthless.
Maybe your restaurant sells the best tacos in the whole city, how will people know unless you tell them, loud and clear? Marketing is what tells your audience - "Hey, we're here, and this is why you want to pay us a visit, and this is what you are missing out on"
Regardless of the type of restaurant you run, casual or fine-dining, cheap or expensive, marketing your restaurant the right way is extremely important to gain new customers and keep the existing ones coming back for more.
Despite its importance, marketing has been widely ignored and deprioritized in the restaurant industry. However, things are changing and restaurant owners are finally realizing that it's time to get on the marketing wagon, or they risk losing out on customers, sales, and revenue.
The developing environment has bought about many changes to the industry, and the approach to marketing has changed substantially. Gone are the days when simple menu printouts and brochures could attract customers to your restaurant. Now, it's all about building a digital presence that your audience can connect and interact with.
However, this shift in marketing is not an easy one for restaurants. After years of doing things one way, how do you even begin to prepare your restaurant for marketing in the new digital era?
We know it can seem like a daunting task, so we have compiled a list of 13 marketing ideas for restaurants that will help them improve their marketing strategy and gain more customers and revenue.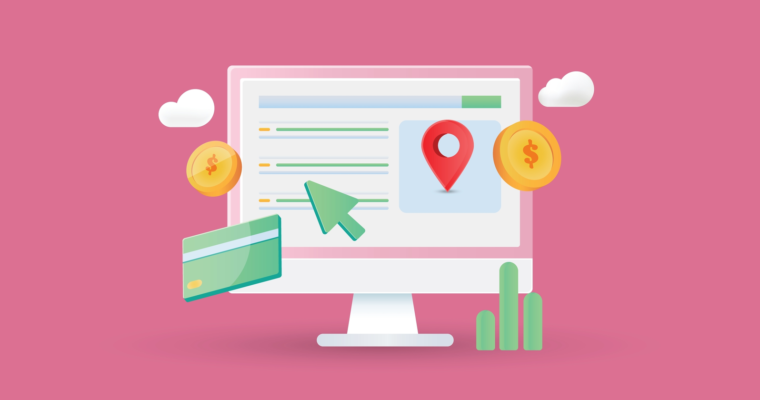 13 Creative Marketing Ideas for Restaurants
1. Create a marketing plan
The most important prerequisite for running a successful marketing strategy is to have a marketing plan in place.
A restaurant marketing plan is a strategic document that outlines a restaurant's strategy to promote a brand, acquire new customers, and enhance the guest experience.
Creating a marketing plan is an important step as it determines the marketing goals for your restaurant and acts as a blueprint for achieving those goals. Having a proper strategy in place allows restaurants to prioritize the right things and ensure that every marketing activity is planned and intentional, and is contributing towards a single goal instead of spur-of-the-moment marketing campaigns that have no long-term benefit. However, in order to create a proper strategy, you might want to reach out to top B2C marketing agencies and see if they can guide you in the right direction.
This simple document helps restaurants kickstart their marketing in the right way.
Learn more about creating a marketing plan here
2. Get active on social media channels
This one is quite obvious but is often overlooked by restaurant owners. Social media is THE place to be for businesses right now, especially restaurants. With over 4 billion users (that are growing as you read this), social media is the biggest platform that helps restaurants reach 1000s of potential customers and connect with their target audience.
Social media is widely popular for marketing as it allows businesses to build authentic, long-term connections with their community and provides restaurants a platform to showcase their brand and their story in a relatable manner.
Social media has also become the go-to place for customers to look for a restaurant - 45% of people claim to visit a restaurant for the first time after finding it on social media.
Apart from its wide range, social media is also one of the most cost-effective marketing platforms. With the right social media strategy, restaurants could potentially reach customers with little to no marketing spend.
If you are not sure how to begin with social media for your restaurant, check out our intensive guide to social media marketing that will help you create a successful social media marketing strategy for your restaurant.
3. Become more "relatable"
The simple solution for attracting more customers through marketing is making your restaurant more "relatable".
But wait, what does that even mean?
With growing competition, people have started looking for and awarding businesses that work towards building an authentic connection with them. The rigid, professional, "business" approach no longer works. People want to see the restaurant as human and relatable. Something that they can resonate with.
The question is, how do you make your restaurant more relatable?
You can do this by telling people your business's story, telling them about the people working tirelessly to serve them, and by showing behind-the-scenes of what goes on at your restaurant. This allows people to view your restaurant as more "human" than "business" and helps them build a strong, long-term relationship with you and your team.
Use your social media channels to tell your restaurant's story and connect with your audience better with authentic and relatable content.
4. Create a user-friendly website
A restaurant's website acts as its digital storefront and is often one of the first touchpoints that a customer has with the business. As it's one of the first things people see, it's crucial to have a website that's active, updated, and is easy-to-use so that it creates the right first impression and attracts people to your brand.
A lousy, half-updated website is likely going to discourage people from visiting and create a bad impression before people even step into your restaurant.
A good restaurant website should be visually pleasing and easy to navigate, it should give people all the information they need about your business like timing, menu, contact information, address, event details, etc.
Most importantly, it should be consistently updated with new information so that people are not misled about details like timing, menu items, etc.
Looking to create a website for your restaurant? Check out the best restaurant website designs here
5. Give marketing a personalized touch
For years, the restaurant industry has been surviving on generic marketing that targets the restaurant's entire audience with a single blanket campaign. However, customers' expectations are evolving and they are no longer satisfied with this non-specific approach to marketing.
Now, people are only impressed by marketing that is tailored specifically to their tastes and preferences.
Tailored campaigns help create a lasting impact on your audience as
they target people with things that interest them (like targeting someone who orders wine on every visit with an offer for your special wine night).
they make people feel special (because the restaurant knows and remembers what they like) and help build long-term relationships with customers.
The best way to add a personalized touch to your marketing is to identify your customer preferences and segment them accordingly using a CRM system.
Systems like Eat App allow restaurants to collect guest data (including previous orders, guest spend, number of visits, etc.), segment customers into different categories, and message each segment with a tailored promotion all through one dashboard.
For instance, you can filter customers by the number of visits, create a segment for customers with 10+ visits, and send them a special offer to reward their loyalty, all through Eat App's CRM system.
Learn more about Eat App's CRM system here.
6. Setup Automated Marketing
We have already discussed how personalized marketing plays a huge role in helping restaurants stand out from their competition.
However, providing a personalized marketing experience is not a simple task. It requires restaurants to collect a lot of consumer data and have the right technology in place to be able to tailor every person's experience according to their preferences.
For a busy restaurant staff, that adds up to hours worth of work they don't have time for. This is where marketing automation comes in.
Marketing automation is the process of using software to automate data collection and marketing activities to enable personalized experiences. It allows restaurants to automate repetitive tasks and maximize efficiency while also standardizing processes.
In simple terms, restaurant marketing automation takes the load off the staff's shoulders and sends the right message to the right people at the right time, without needing any manual intervention.
Automation systems like Eat App allow restaurants to set up customized rules that instruct the system to automatically collect guest data in the background, and send messages based on guest behavior. Marketing automation frees up time elsewhere but also results in more impactful campaigns.
Interested in finding out more about Eat App's marketing automation feature? Click here!
7. Listen to your customers
The best way to build a better relationship with customers is to better understand their needs and wants. What are they looking for? What do they like about your restaurant, what don't they like?
The only way to get answers to these questions is by constantly collecting guest feedback. You won't know what they think until you ask, right?
Taking feedback is an important part of your marketing strategy as it allows you to identify what's working and what's not, and helps you prioritize the right things in your strategy.
For instance, if guests repeatedly tell you that they love the game night at your restaurant, you can use that as an indication to highlight the games night in your upcoming marketing campaigns.
Restaurants can easily collect guest feedback with review websites like Yelp, TripAdvisor, etc., or by using an automated survey system like the one provided by Eat App.
Eat App's automated survey system sends customers an automated survey request within 24 hours of their dining experience at your restaurant, which increases the likelihood of them filling out the survey and helps restaurants collect more feedback.
Plus, the feedback collected by Eat App is only visible internally, which means you can quickly address any negative feedback without the fear of any backlash from the community.
Interested in learning more about Eat App's automated survey system? Find out more here.
8. Get listed on reservation apps to access a large user network
While their own user network may be limited, restaurants can gain access to large customer databases by listing themselves on reservation platforms like Eat App, Resy, and OpenTable.
These reservation platforms have built a large user network over the years and help your restaurants reach more customers simply by being present on their website and app in return for a small fee per cover.
This can help restaurants reach more customers while their network is not big enough and is not attracting enough customers.
9. Setup your social media reserve buttons
We have already established that social media is one of the best marketing platforms for restaurants to reach more customers.
However, it's no longer just a marketing tool. With new business features like the "reserve" button, social media platforms like Instagram and Facebook allow restaurants to convert their social media followers into customers by enabling them to make a reservation at the restaurant directly through its social pages.
These social media reserve buttons have been a game-changer for restaurants as they provide a direct way for people to book a table without ever leaving the social platforms, which increases the likelihood of people actually making reservations.
You can activate your social media reserve buttons by partnering with an official Instagram, Facebook, and Google reservation partner, like Eat App.
Want to start receiving bookings from your social media channels? Sign up with Eat App for free to activate your social media reserve buttons now!
10. Optimize your GMB
Google is the most popular discovery platform in the world, with approximately 63,000 searches every second and over 2 trillion every year.
Google uses a simple business profile known as Google My Business (GMB) that includes details like business name, timings, address, websites, reviews, photos, and more to help businesses connect with their customers more effectively through search results.
GMB profiles help restaurants reach more customers by providing them with all the information they need in one place. To make the most out of this feature, always keep your profile updated with new information, add new photos, and respond to reviews regularly.
With the introduction of Google's "reserve" button, GMB profiles have become more important than ever. The "reserve" button is embedded into a restaurant's GMB profile and allows users to book a table at your restaurant directly through Google search results. This helps restaurants reach and convert more customers.
You can activate the Google "reserve" button for your restaurant easily and for free by signing up with an official Google booking partner, like Eat App.
11. Reward customers for loyalty
For a restaurant, regular customers are the key to long-term success. Not only does it cost five times more to attract a new guest than it takes to keep an existing one, but HBR also found that just a 5% increase in regular guests can increase your revenue by up to 90%.
This is why it's becoming increasingly important for restaurants to build strong relationships with their existing customers and keep them coming back for more, and the most effective way of retaining them is by rewarding them for their loyalty.
By rewarding them, you are showing them that you notice their loyalty and that you're thankful for it, which in turn helps customers feel special and connect with your brand better.
Simple gifts like a special discount or a free dinner when they reach a certain number of visits to your restaurant can boost loyalty and keep guests coming back for more.
13. Use email marketing
More often than not, email marketing is ignored by restauranteurs as it's considered "not useful enough" for the industry. However, as per litmus's research, email marketing has one of the highest ROIs, with an average return of $53 per invested dollar in the hospitality industry.
Clearly, restaurant owners can no longer overlook this useful marketing tool.
The reason email marketing is widely overlooked in the industry is that people are using impersonal, generic, email blasts that end up in the customer's trash folder. However, as we discussed earlier, that style of email marketing is old news. The secret behind an effective email strategy is personalization.
Customers are no longer happy with nonspecific emails that may or may not be applicable to them. They're looking for promotional messaging that caters specifically to their interests.
Targeted email marketing strategies allow restaurants to send hyper-specific emails tailored exactly to a customer's preferences, which significantly improves the effectiveness of the strategy.
Using a CRM system like Eat App can help restaurants to build their database and create customer segments to create a targeted email marketing strategy.
Learn how you can provide a personalized guest experience with Eat App's CRM system.
13. Keep track of your marketing campaigns
The main purpose of all your marketing activities is to attract more customers and earn more revenue. The only way to make sure that your efforts are contributing to this goal is to consistently keep track of your marketing performance.
Regular tracking will give you an insight into how different marketing campaigns are performing and help you make informed decisions. Without it, you will continue using the same marketing strategy without knowing whether your efforts are making an impact, or going in vain.
Make sure you are keeping track of different marketing platforms on a weekly or monthly basis to understand what's working for your restaurant so that you can double down your efforts on campaigns that are impactful and reach as many customers as possible.