The food industry has been greatly influenced by both digital marketing and social media marketing in recent years.
It's no longer enough to open your restaurant, pay for TV and billboard advertisements and expect customers to wait hours just to get a table at your place.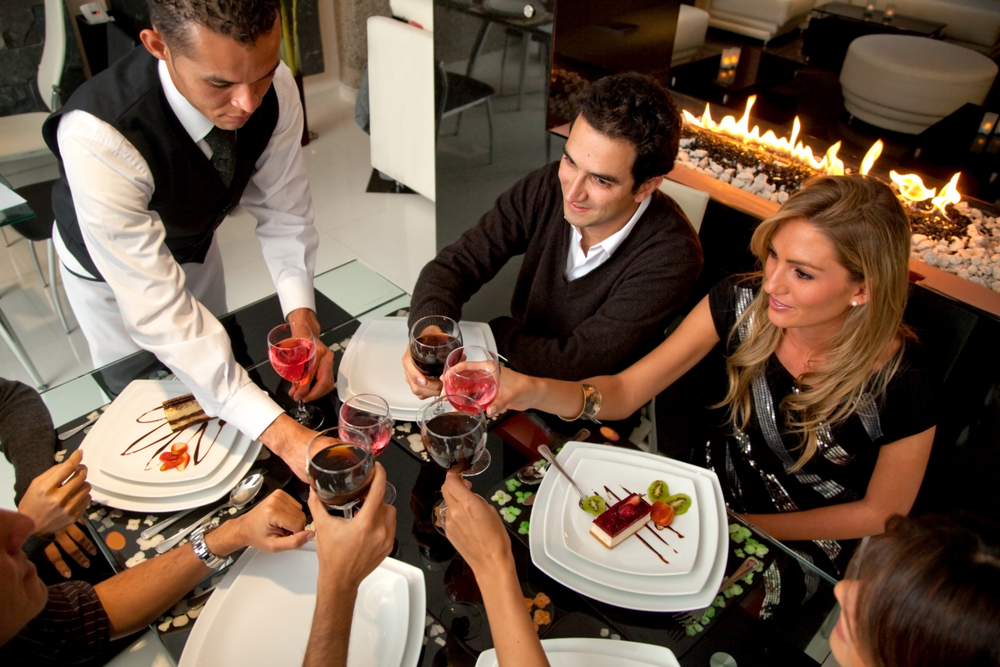 According to Robben statistics, more than 1 billion visits to restaurants are influenced by online marketing. This includes, of course, social media marketing and free advertising through your restaurant website as well.
It's also a well-known fact that your Millennial and Gen Z customers are researching restaurants they are interested in before ever visiting any restaurant.
So, as you can see, your content marketing strategy plays a big role in making your
restaurant stand out. Adopting an effective content marketing strategy means that you'll be on everyone's mind just for being original and creative with the content you're putting out into the world.
To help you get your bearings around content marketing for your restaurant, we've come up with the 3 great ideas you need to adopt for your restaurant marketing strategy.
---
Behind-the-Scenes Content
Content marketing can be a very tricky thing. Especially when trying to cater content to the restaurant industry.
You can never tell for sure whether your content marketing strategy will turn out to be 100% successful. But what we do know for sure is that your customers always want to see what's cooking behind the scenes.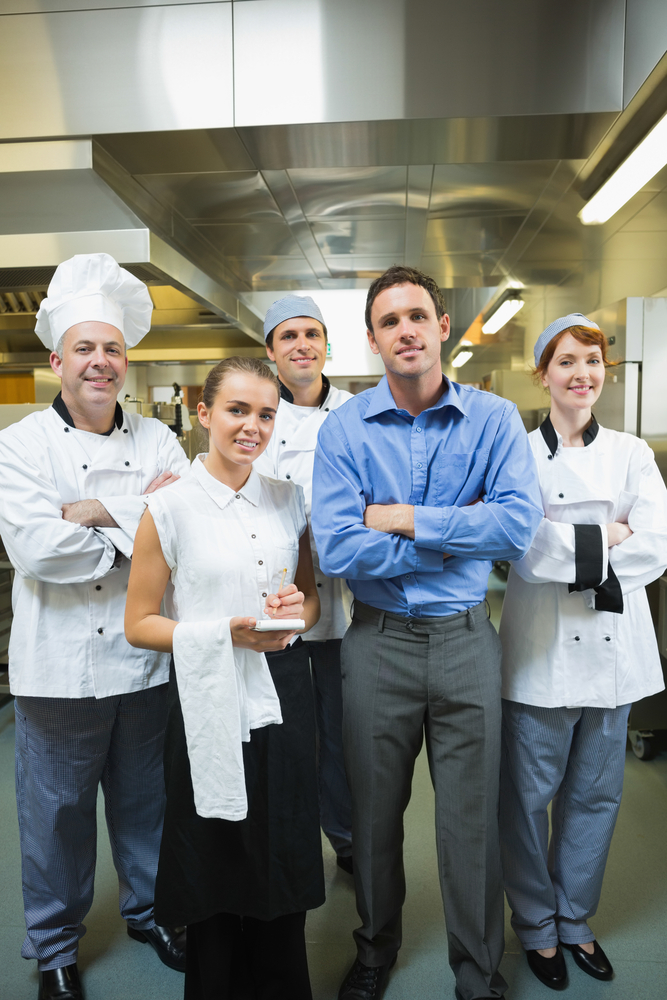 According to NewsCread referencing a Nielsen study, 80 percent of millennials want to see a story behind the scenes. So, a great way to introduce your restaurant to the wide public is showing them the behind-the-scenes content.
This will make them feel like you're sharing exclusive footage with them, which creates a relationship built on trust.
When thinking about examples of the restaurants sharing behind-the-scenes content, one name immediately comes to mind – Gordon Ramsay. You've probably heard of him in relation to his popular TV shows but he also knows a thing or two about online marketing.
His group of restaurants has a YouTube channel with 32 thousand subscribers, where they share masterclasses, table experiences and even footage of building his Plane Food restaurant at a Heathrow Terminal.
Exclusive video footage or images will show your customers that you're not afraid to be candid and share every step of creating your restaurant with them.
The restaurant industry is built on trust.
Show your customers that you have nothing to hide and you'll be rewarded. This will also contribute to the positive customer experience in the future. So, sharing behind-the-scenes content as a part of your marketing strategy will definitely pay off.
Recipes and How-to Blog
Unless you're sharing videos on IGTV and stories on Instagram or Snapchat, video footage can be rather expensive. And if you just don't have the finances to do that, there's always a good alternative: starting a blog on your restaurant's website.
Professionals highly recommend all entrepreneurs start a blog, as it can potentially attract tons of customers. A blog provides a channel of communication with customers, you get to interact with them even before they visit your restaurant.
Indeed, through the comments on your blog, you can get the feedback you could never receive by other means of interaction. Just make sure that there's someone who can monitor this feedback, provide fast help and answer visitors question.
Of course, your restaurant's blog should be all about food and experiences your customer can get there.
At Jamie Oliver's website, for example, you can read about his restaurants and learn recipes and cooking tricks as well.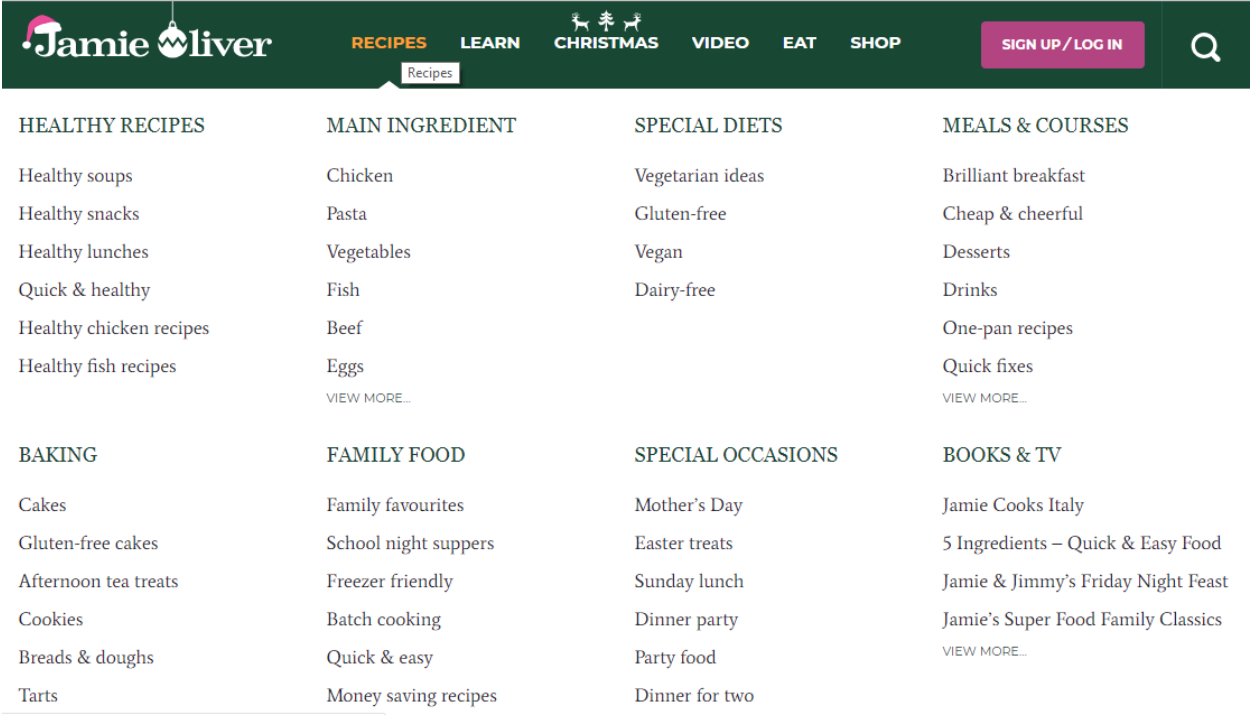 Having a blog will also require you to follow a few rules. Here are the most important ones you need to keep in mind:
Make it all about your audience. Your blog is a platform where all content should be targeted only at your customers and their interests. Essentially, your audience builds your blog, so if you're running out of content ideas, ask them what they want to see by creating a survey or simply asking them to share their ideas in the comments.
Leverage evergreen and seasonal content. Evergreen content covers topics that are equally popular during the year. It should always be present on your blog and should be connected to the theme and purpose of your restaurant. Seasonal content (e.g., holiday content) is something that will appear on occasion, but it's equally important. Plan your content ahead by using a blog calendar, an example for which you can find here.
Always proofread. Nothing can be more embarrassing than leaving out grammatical or spelling mistakes in your posts. Instead of doing it yourself, you can save time by using online resources or to have someone proofread it for you.
Podcasting
While other restaurants are being mainstream, using Instagram, Facebook, and Snapchat for their marketing strategies, you can be a little more creative and start a podcast for your restaurant.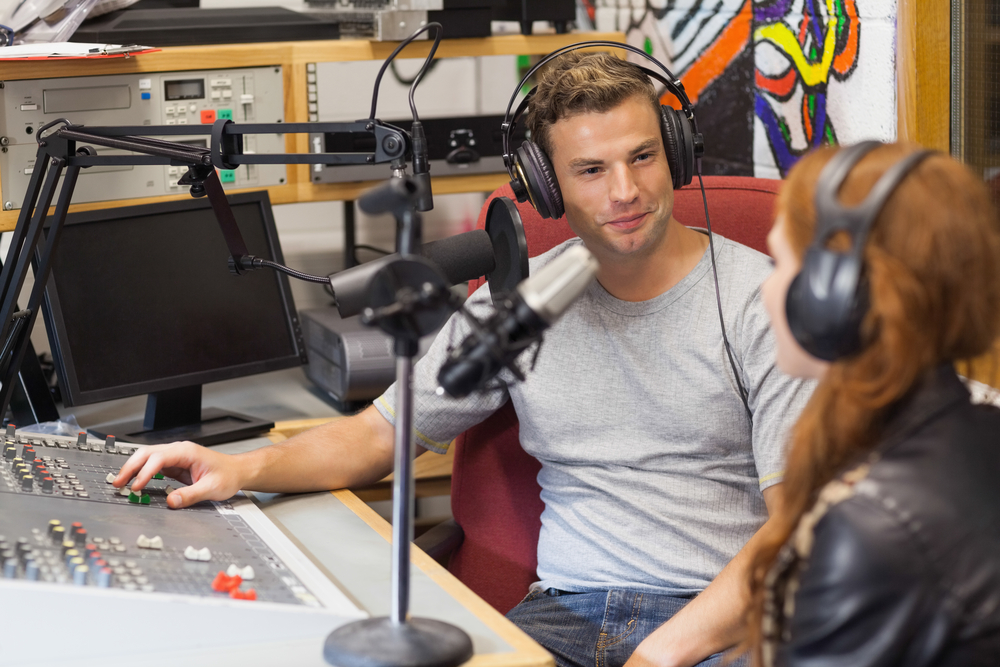 We're not saying that you should completely disregard the above-mentioned social media platforms, but thinking outside the box with your restaurant's content marketing could be very beneficial for your marketing strategy.
The podcast industry is on the rise, so why not leverage this channel. There will be 90 million podcast listeners in the United States alone by the end of 2019. However, this media is not yet fully taken advantage of by the food and beverage industry.
There are, in fact, very few restaurants which use podcasts to market themselves. There are more general food and restaurant podcasts like Garnish or Restaurant Unstoppable, where hosts interview guests and discuss news in the restaurant industry.
But who says you can't do it yourself and make it all about your restaurant? "A podcast can give you opportunities like no other social media platform", says Jeremy Forester, the head of Marketing at ResumesCentre. Indeed, having a podcast is a great marketing idea, where you can also attract sponsors and invite celebrities as well as your loyal customers to chat about food.
The Bottom Line
It may seem impossible to be creative and original when there's so much content out there. But with these three content marketing ideas, you can be sure that your restaurant will stand out.
Use this guide, add a little bit of creativity and personal touch, and you have good chances of reaching out to new potential customers and, those, increasing your revenue.
---
About the author: Leona Henryson is a customer experience specialist for College Essay Writing Service. Also, she is a contributing writer for various blogs. When she is not writing or designing, she is swimming, hiking, and, weather permitting, snowboarding.